Braves look for answers to three big questions
Club will evaluate Peraza, lineup and pitching staff as spring begins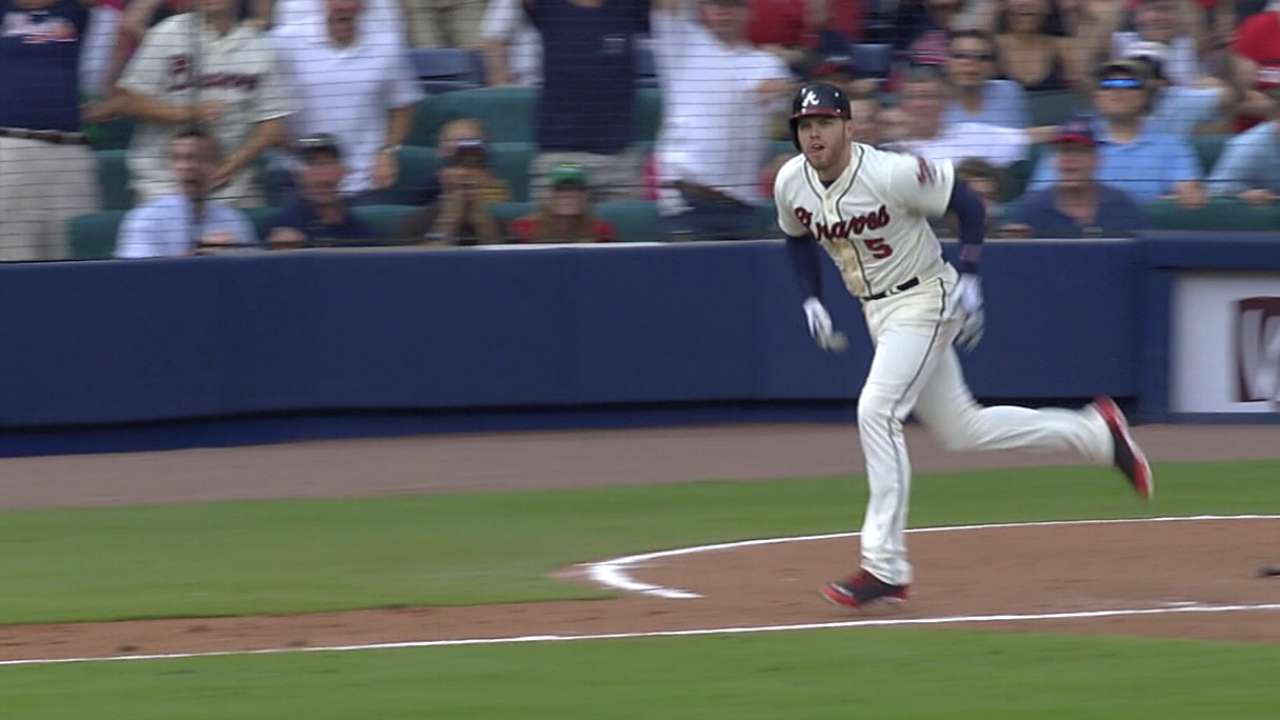 ATLANTA -- Now that the Braves have completed their most hectic offseason in more than two decades, it is time for them to gain a better idea for whether they will indeed be capable of remaining competitive with their significantly altered roster.
Regardless of the expectations that have been created since Jason Heyward, Justin Upton and Evan Gattis were all traded this winter, there will be sense of excitement when Braves pitchers and catchers report to the club's Spring Training complex in Lake Buena Vista, Fla., on Friday.
While some of the position players, including Freddie Freeman and Chris Johnson, have already arrived in camp, the club's first full-squad workout is scheduled for Feb. 25. Thus, over the course of the next week, the holdover Braves will get better acquainted with the 17 players who have been added to the 40-man roster since the conclusion of last season.
It will not take long for Atlanta's clubhouse to fill as 33 pitchers (including 11 non-roster invitees) will participate in big league camp. Potential front-line starter Shelby Miller and a pair of former All-Star relievers -- Jason Grilli and Jim Johnson -- headline the cast of hurlers that were added during the offseason. There will also be some early interest created by the arrival of veteran A.J. Pierzynski, who anxiously jumped at the chance to join the Braves to serve as a backup and mentor to Christian Bethancourt, who will spend the next six weeks preparing for his role as Atlanta's new primary catcher.
While forming the best Major League roster possible will serve as the focus, Spring Training will also give the Braves a chance to glance at some of the top prospects they acquired during the offseason. One of these highly regarded prospects is Mike Foltynewicz, a powerful right-hander who is one of the favorites to win what currently stands as the last available spot in Atlanta's rotation.
1. How close is Jose Peraza to being deemed Major League ready?
The Braves could fill their needs for a legitimate leadoff hitter and an everyday second baseman by placing Peraza on their Opening Day roster. But doing so might hamper the development of the highly regarded 20-year-old prospect, who has played just 44 games above the Class A Advanced Minor League level. Thus, it appears Peraza will likely spend at least a couple months at Triple-A Gwinnett.
But before sending Peraza back to the Minors, the Braves plan to thoroughly evaluate his status over the next six weeks. Manager Fredi Gonzalez has hinted that the young second baseman will likely get more plate appearances than any other player during the Grapefruit League season. So by the end of March, it should be quite clear what the immediate future holds for the club's top prospect.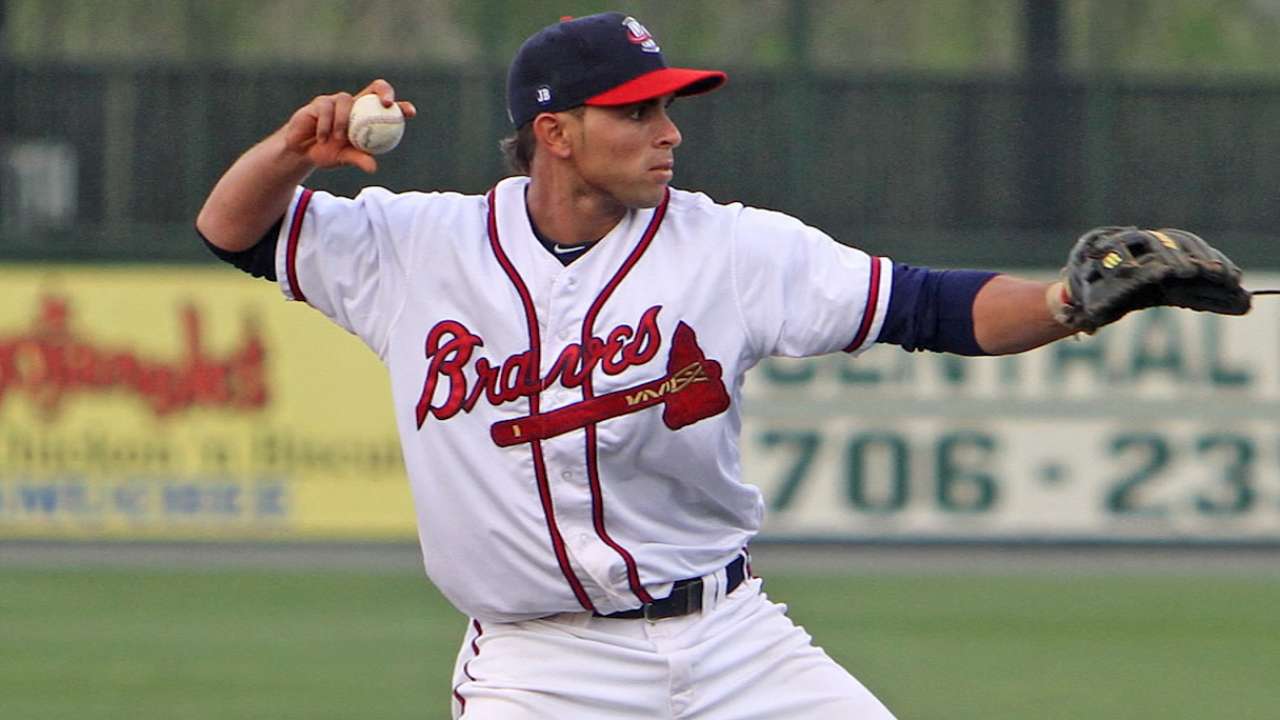 2. As the Braves attempt to prove consistent contact trumps occasional power, how might they construct their lineup?
Gonzalez has indicated that Freeman, right fielder Nick Markakis and shortstop Andrelton Simmons might be his only true everyday players. In other words, he could utilize a platoon at four positions and give Bethancourt his regular breaks behind the plate. With a strong camp, Johnson might defuse the thought of utilizing a strict platoon at third base. But the Braves are definitely going to mix and match in left field and at second base. The lingering question is how much time B.J. Upton might be given to prove he can re-establish himself as a reliable everyday option in center field.
Eric Young Jr., Zoilo Almonte and Todd Cunningham will battle for the chance to share the left-field position with Jonny Gomes, who will get a majority of his starts against left-handed starters. The second-base battle could be even more interesting, especially if Peraza does indeed begin the year in the Minors. Alberto Callaspo was signed to play some second base and spell Johnson against tough right-handed starters. But Phil Gosselin has the potential to be a better candidate for that role.
3. Will the pitching staff be strong enough to compensate for the offense's shortcomings?
This answer will be heavily influenced by Mike Minor, who could significantly enrich the starting rotation if he has indeed overcome the shoulder ailment that plagued him during last year's disappointing season. Eric Stults and Foltynewicz stand as the top two candidates to fill what currently stands as the final rotation spot. Non-roster invitees Jose Veras and Michael Kohn both appear quite capable of beginning the season in Atlanta's bullpen, which could prove quite formidable if Grilli and Johnson both prove to be reliable setup men for Craig Kimbrel.
Mark Bowman is a reporter for MLB.com. This story was not subject to the approval of Major League Baseball or its clubs.