Antonetti: Indians players 'excited to be here'
GOODYEAR, Ariz. -- Strolling across one of the practice fields on Wednesday morning, Indians bench coach Brad Mills surveyed the diamond filled with players and could not help but smile.
"This almost feels like a regular workout," Mills said.
Indians pitchers and catchers reported to Spring Training on Wednesday, but none were technically required to be at the complex. Nearly all of the players scheduled to be in camp with Cleveland this spring have already arrived, however, and a large majority turned the Goodyear, Ariz., complex into a hive of activity on the first official day of spring.
"Guys are excited to be here," Indians general manager Chris Antonetti said. "It's not only the number of people, but the attitude and spirit around camp. Guys are champing at the bit to get started."
Here are some more notes and quotes from the first day of camp:
• Outfielder Brandon Moss, who was acquired from the A's via trade on Dec. 8, has been in Arizona for more than two weeks already. Moss (hip surgery in October) has been cleared for hitting, throwing and lifting, and he began a running program in mid-January. Moss is built up to doing sprints and other light running drills, and he remains hopeful about being ready in time for Opening Day.
"Everything is going well. I'm progressing well," Moss said. "The guys are great here. It's pretty much exactly how I figured it would be. Playing against these guys, you get to know them, and I know some guys from playing with them in the Minors. They're a great group of guys. I'm going to fit in well with these guys, for sure."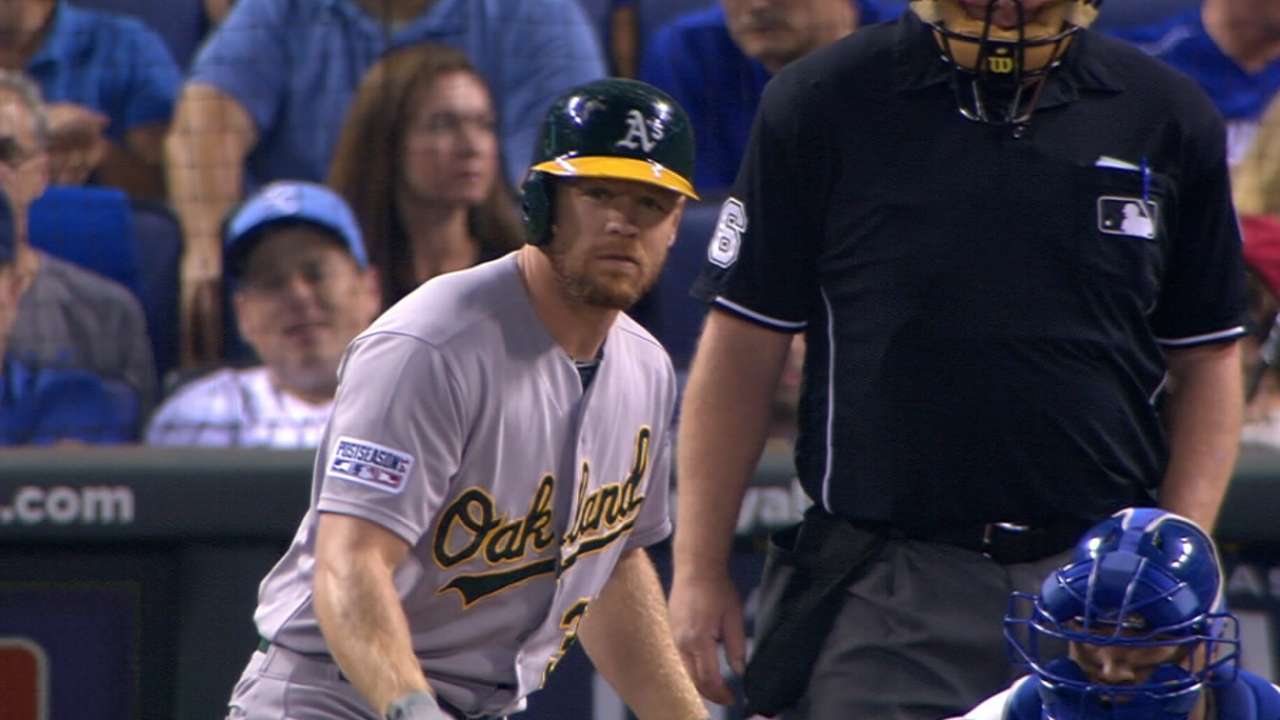 • Indians second baseman Jason Kipnis injured the ring finger of his left hand while putting a weight back on the rack during an offseason workout. He needed surgery on Dec. 16, but he has recovered enough to be cleared for hitting off a tee and doing front-toss drills. Kipnis is optimistic that he will only miss a few Cactus League games, if he misses any at all.
"I don't think I'm too far behind that at all," Kipnis said.
• Indians third-base coach Mike Sarbaugh, who doubles as the team's infield instructor, said he is looking forward to having former infielder John McDonald in camp as a special assistant this spring. McDonald retired this offseason following a 16-year career, which included parts of seven years with the Tribe.
"One thing that I think Johnny will bring is the relationship he has with the players," Sarbaugh said. "I think he'll be able to bounce some things off of me from a players' perspective. Sometimes as a coach, you don't really maybe see that players' side of of it. Being in the league, he knows a lot of these guys. He has a lot to offer."
• The Indians added pitchers such as Scott Downs, Anthony Swarzak and Jeff Manship on non-roster deals this winter, but Antonetti said it was difficult to convince Minor League free-agent relievers to sign with Cleveland. The Indians have six pitchers who appear to be virtual locks for the 'pen and a long list of arms, including some prospects, on the depth chart.
"First and foremost, I think it's a healthy sign for us organizationally," Antonetti said. "When they factored in the Major League team, the group of young players we have and the handful of Minor League free agents we had already signed, a lot of guys looked at it and felt that they would have a better chance to make a team somewhere else. Hopefully they're right, and hopefully that means that we have that type of quality in not only talent, but depth."
• American League Cy Young Award-winner Corey Kluber, right-handers Gavin Floyd and Carlos Carrasco, and closer Cody Allen were among the pitchers who worked off the mound in bullpen sessions on Wednesday morning.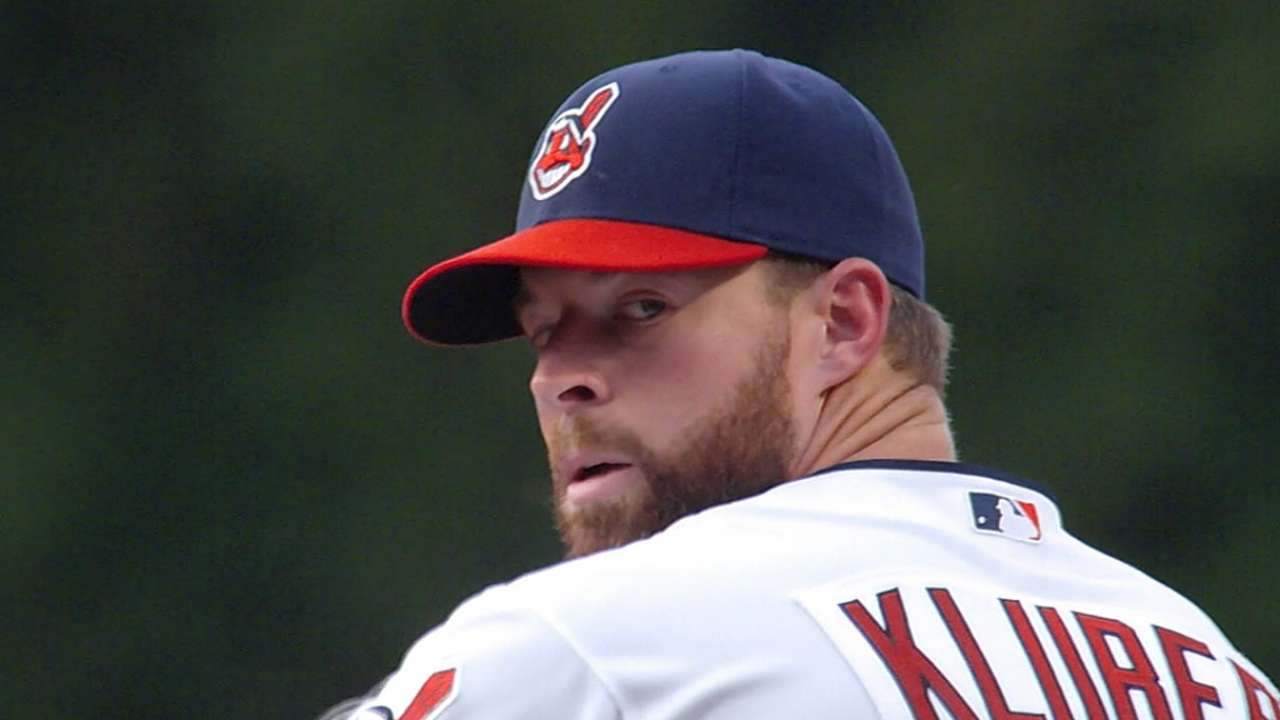 • Antonetti and Indians manager Terry Francona are scheduled to begin their meetings with individual players on Thursday, when pitchers and catchers will also have physicals throughout the day. The first official workout for pitchers and catchers is slated for Friday.
• Moss (hip), Kipnis (left ring finger), Ryan Raburn (left knee) and Nick Swisher (both knees) are among the players returning from injuries this spring. Antonetti said head athletic trainer James Quinlan will provide a status update on those players within the next day or two.
• Former Indians bullpen coach Kevin Cash, 37, is now the manager of the Rays. In the clubhouse on Wednesday morning, 39-year-old reliever Scott Atchison quipped: "I finally have a bullpen coach who's older than me." New bullpen coach Jason Bere, who is 43, fired back: "Not by much."
Jordan Bastian is a reporter for MLB.com. Read his blog, Major League Bastian, and follow him on Twitter @MLBastian. This story was not subject to the approval of Major League Baseball or its clubs.