Bryant focused on field, not front-office decision
Cubs could opt to keep top prospect in Minors for few months to delay start of service time
MESA, Ariz. -- After spending most of last season at Triple-A and being named the Minor League Player of the Year, Kris Bryant knows how close he is to the big leagues. The Cubs' top prospect also is well aware that his Major League debut could be delayed if the front office decides it wants to delay Bryant's service-time clock.
"I think I have a pretty good grasp of [service time], but I don't look into it at all," Bryant said Wednesday after a round of batting practice at the Cubs' complex. "I don't make those decisions. I make the decisions on the field for me and how hard I play, and that's all I can control."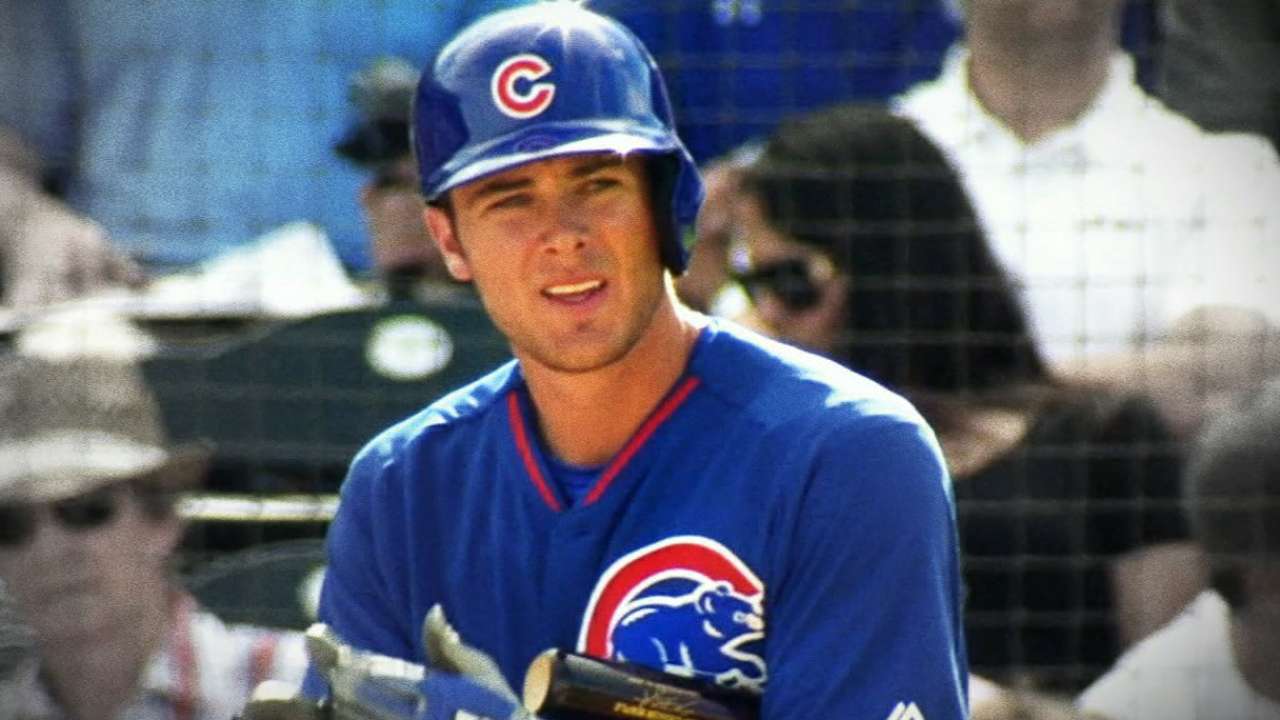 Cubs fans are giddy at the prospect of Bryant, 23, at third base on Opening Day after he batted .325, hit 43 home runs and drove in 110 runs at Double-A and Triple-A combined. Bryant's goal is to make the decision tough on the Cubs' front office.
"That's all I can say and that's all I can do," he said.
This will be Bryant's second Spring Training with the big league team. Last year, he was 2-for-18 in 11 Cactus League games, but both of those hits were home runs.
"I didn't really know what to do last year -- I was kind of the new guy, going through the motions," Bryant said of camp. "I didn't know where to go or what to say. This year, I got here early and am trying to get settled in. I feel like when you're prepared and establish a routine early, you set yourself up for a lot of success. That's why I'm here early."
Cubs position players do not have to report to camp in Arizona until Tuesday.
Carrie Muskat is a reporter for MLB.com. She writes a blog, Muskat Ramblings, and you can follow her on Twitter @CarrieMuskat. This story was not subject to the approval of Major League Baseball or its clubs.