Bourjos back in action after recovering from hip injury
Defensive-minded outfielder ready to battle for more than Cardinals' bench job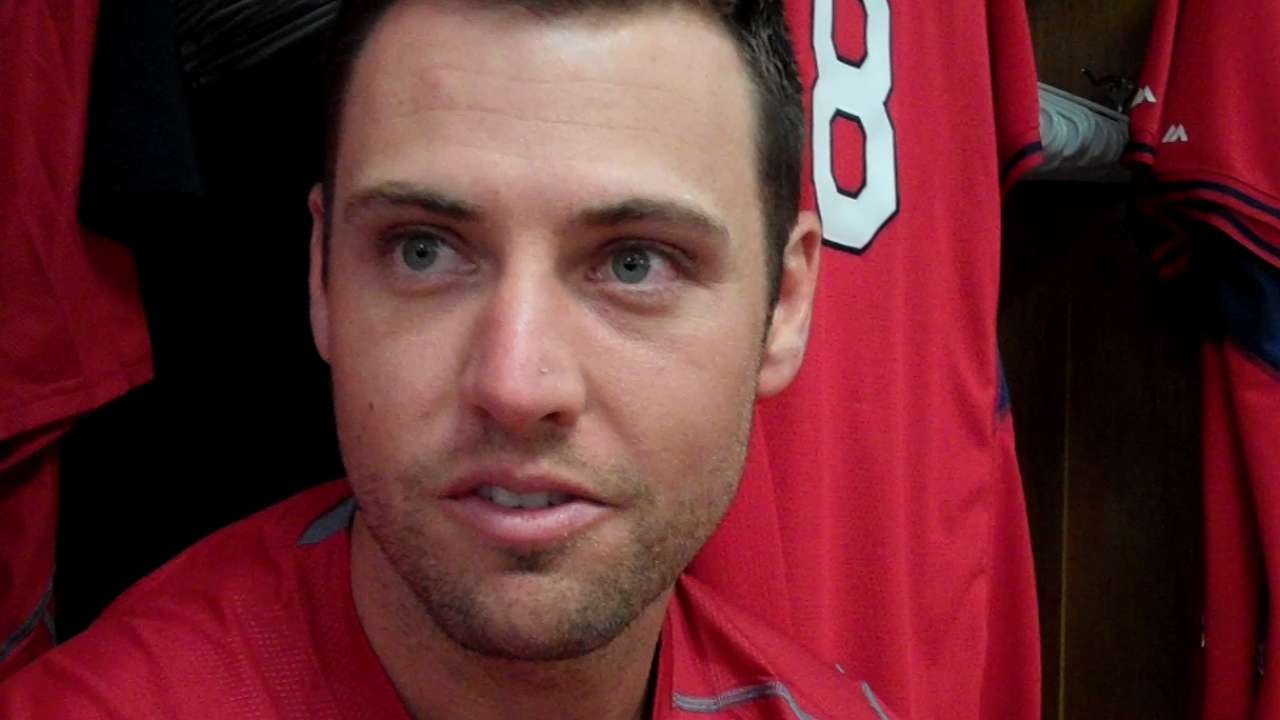 JUPITER, Fla. -- It's become a ritual of these early Spring Training days for players to declare themselves in the best shape of their lives, insistent that their dedication the previous offseason will foster better results in the year ahead.
Peter Bourjos has never joined such company, as there has not been a reason for one of the league's quickest and most athletic players to overhaul his conditioning work. And yet, he arrives at Cardinals camp this year nevertheless feeling as he never has before.
Recovered from October hip surgery, Bourjos already feels free from the constraints of an injury that affected him more than he had even realized. Estimating that he played with an uncooperative hip since before his 2010 Major League debut, Bourjos had conditioned himself to what was.
Now, he's embracing what he had missed.
"The first day I ran, it was weird. My hip felt loose," said Bourjos, who received clearance to begin running and hitting in mid-January. "It was a new feeling. Obviously, I didn't have a whole lot of range of motion, but I didn't know any better. That was normal for me. Now that I have range of motion, I realize how restricted I was. I didn't know any better, because I had never had it."
Doctors had long advised Bourjos to delay surgery because of the uncertainty in how the procedure could affect his playing career. Looking back on it, though, Bourjos acknowledges that he wishes he hadn't waited so long. The postponement led to other complications, including the formation of a cyst as his hip continued to atrophy.
By last September, when Bourjos was experiencing pain so debilitating that he would wake up at night "feeling like somebody was stabbing me right in the joint," it became obvious that the discomfort had to be addressed. A visit with team orthopedist Dr. David King confirmed the necessity, with King going so far as to tell Bourjos that putting off surgery for another few years could leave him needing a metal hip.
The subsequent rehab was intensive, but the timing ideal in that it did not cost Bourjos any playing time. If the Cardinals choose to rein him in during early spring workouts, they will do so merely out of precaution. Prior to relocating to Florida, Bourjos checked the final boxes off his rehab to-do list -- sprinting, cutting around the bases and drop-stepping.
Bourjos had planned to do sets of each on Wednesday, but he chose to be more conservative with his work once early morning rain left the fields soggy. After working in the batting cage, he took some strength tests that will help the Cardinals as they devise his spring program.
"I feel good in the cage. I'm real excited about that," Bourjos said. "Obviously, hitting isn't easy and I know this isn't going to solve every problem in my swing. But hopefully it makes things easier, and puts me in a better position day in and day out to make better contact and hit line drives."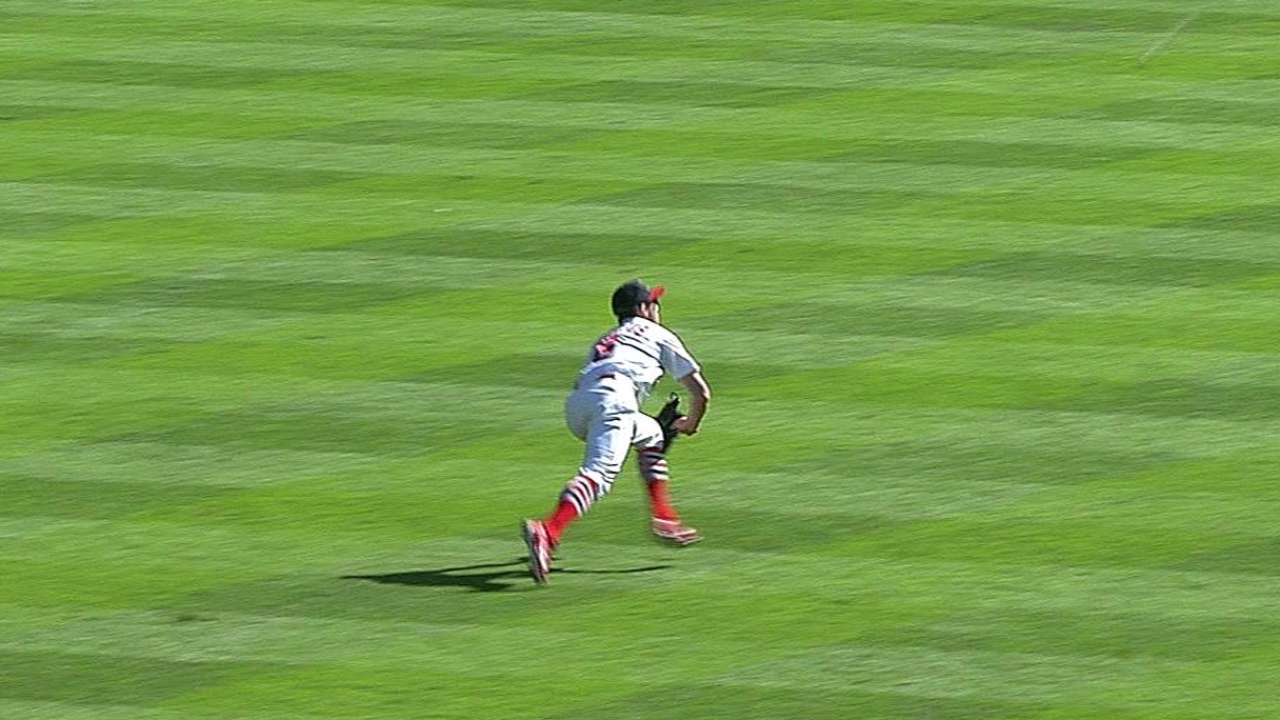 Though he showcased himself as an elite defender last year, Bourjos struggled to get his offensive game in gear early. He dropped down the depth chart as a result and, largely because of Jon Jay's strong season, he never regained regular playing time once he did start to show more composure at the plate.
Bourjos is targeted for a bench role to open the season, but he is eyeing more. Lifting his on-base percentage (.294 in 2014; .304 over his career) is key, as it would allow Bourjos to capitalize on the basestealing ability that the Cardinals saw little of last year. He swiped nine after publicly setting a goal of 40.
"I just had a hard time getting going," Bourjos said. "I felt that the middle section from the end of June to early September, I swung the bat real well. But it was too late, in a sense. ... We'll see how it goes this year."
Jenifer Langosch is a reporter for MLB.com. Read her blog, By Gosh, It's Langosch, and follow her on Twitter @LangoschMLB. This story was not subject to the approval of Major League Baseball or its clubs.