Recharged Polanco ready for breakout season
Pirates' young RF hoping extra rest, added muscle key to strong year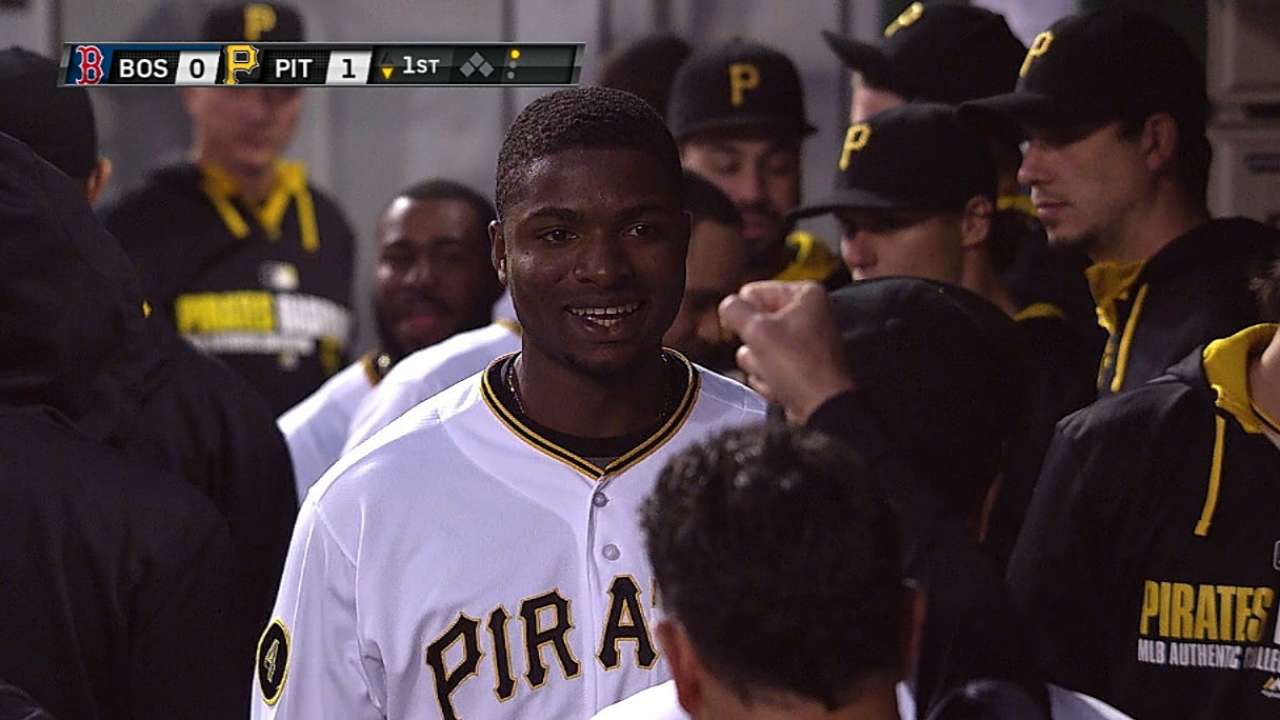 BRADENTON, Fla. -- The Pirates made it clear this offseason that the everyday right-field job belongs to Gregory Polanco, even after a mostly disappointing debut.
After a strong first month in the Majors, Polanco hit just .199 the rest of the way. He debuted in June, struggled in July and found himself back in Triple-A in late August. He hit just .171 with a meager .466 OPS against left-handed pitching.
So Polanco, a heralded Minor League prospect at this point last year, set out this offseason to prove he's ready.
"I learned a lot last year in the bigs," Polanco said Wednesday. "So this year, I'm preparing to play there and play every day."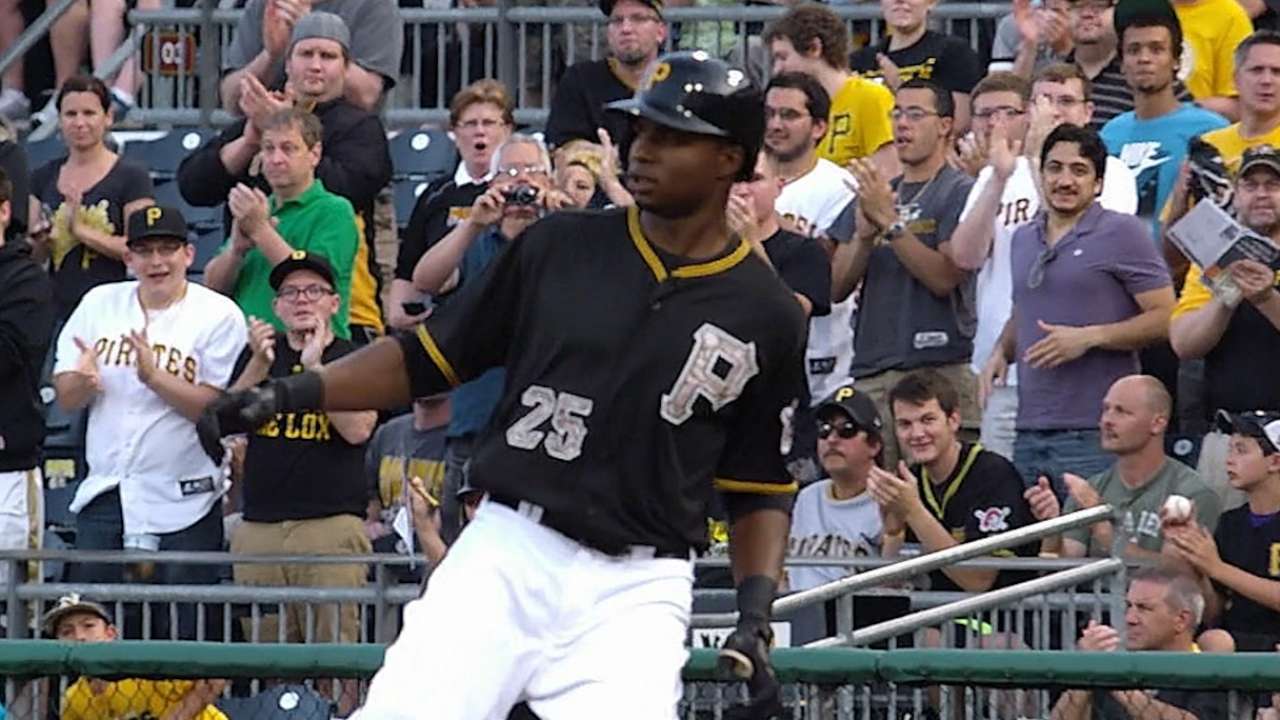 He put on about 12-15 pounds of muscle -- and it's easy to see it on his 6-foot-5 frame -- while training every day with fellow Pirates outfielder Starling Marte. He showed up early to Pirate City, where he worked out Wednesday while pitchers and catchers reported to Spring Training.
But first, he rested.
The 23-year-old outfielder played winter ball in his native Dominican Republic each of the last two offseasons. By the time 2013 was over, he had played 171 games between the Minors and the Dominican Winter League. That's a demanding workload even considering Polanco's young age, and players tend to lose weight during the season. By the end of last year, he was worn down.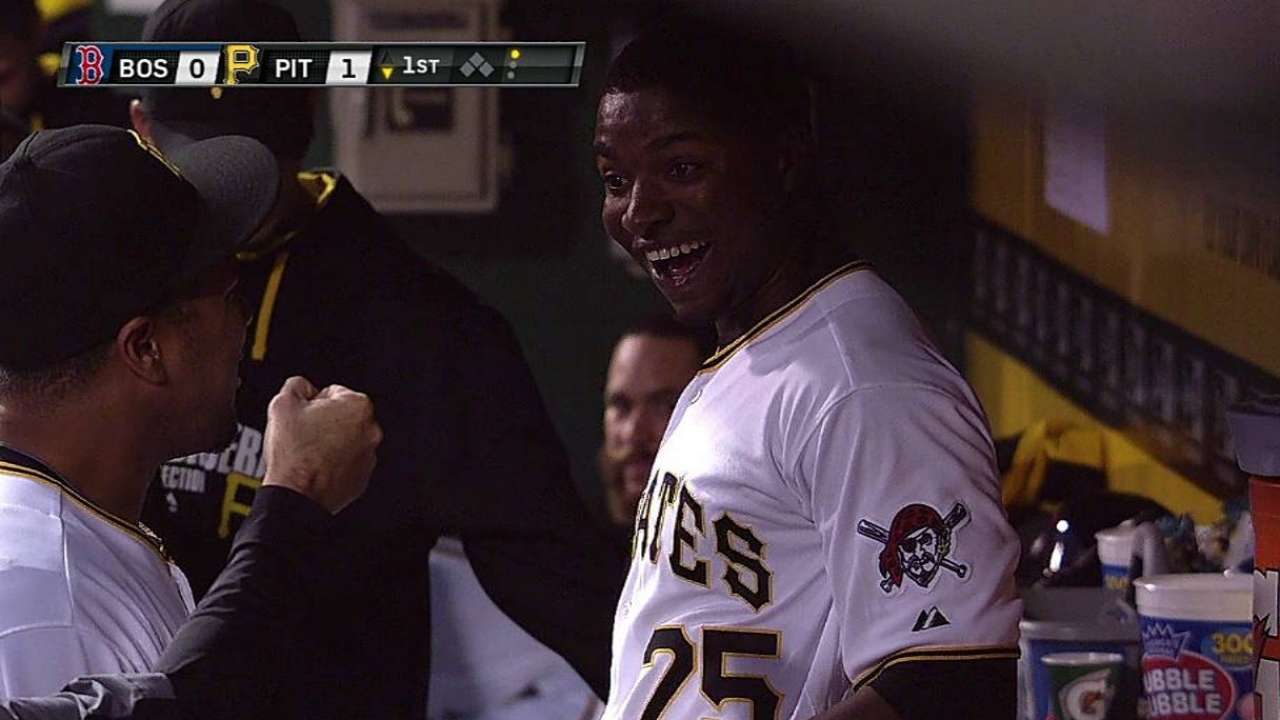 "I got my rest. I took a vacation," Polanco said. "I'm ready now. I feel refreshed and ready to play.
"That was my focus -- take some rest and prepare my body, prepare for Spring Training. That was my goal the last offseason."
Still, he had to admit it felt strange to put down the bat and pack away the glove for so long.
"It wasn't easy," Polanco said. "It was, like, forever."
But Polanco said he found his rhythm quickly after taking some time off, and his workouts with Marte put him at his desired weight. Last year, he was listed at 220 pounds. On Wednesday, he said he was up to 235.
Polanco isn't worried about the added bulk slowing him down, however, as he mixed in speed work and agility drills over the offseason.
"I feel very good," Polanco said. "I gained weight and I maintained my speed, too."
Now all Polanco has to do is capitalize on the opportunity the Pirates have provided him.
"I'm ready, 100 percent ready," he said. "Every time I get a chance to play, I'm going to give it my 100 percent, for sure."
Adam Berry is a reporter for MLB.com. Follow him on Twitter at @adamdberry. This story was not subject to the approval of Major League Baseball or its clubs.