White Sox look to answer 3 questions during spring
On the South Side, expectations are high but plenty of issues still need to be addressed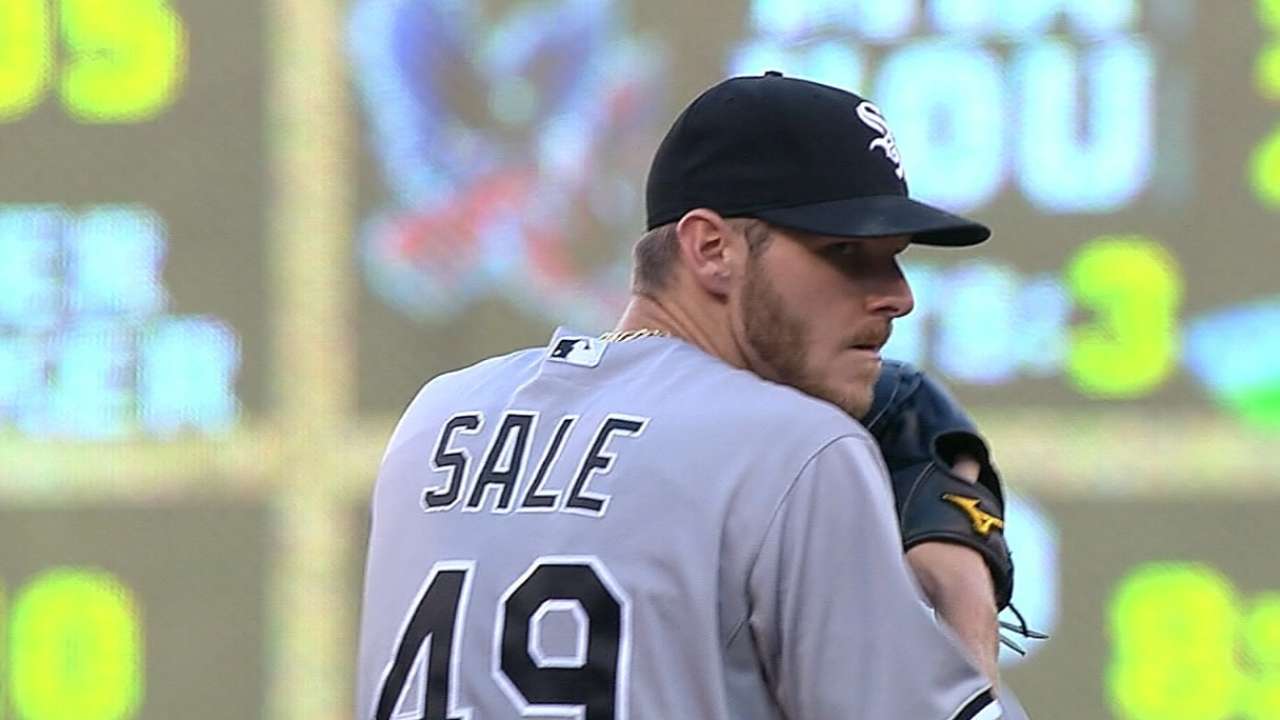 GLENDALE, Ariz. -- It would be difficult to duplicate the genuine buzz and excitement coming from a sold-out SoxFest taking place just under one month ago at the Hilton Chicago. General manager Rick Hahn is anxious to carry out that weekend feel over a 162-game season and then some, beginning Friday when pitchers and catchers report to Camelback Ranch.
"I thought it was great," said Hahn of the SoxFest reaction during a recent interview. "One thing I said to [White Sox vice president of communications] Scott Reifert afterwards was I'm a little concerned about how we are going to top this next year in terms of the buzz and the excitement. He suggested adding another trophy to the opening ceremonies will probably go a long way to doing that.
"So that's the plan. It was a lot of fun in being able to not just interact with the fans but the new players and feel some of the excitement that they are feeling and that our current players that we had prior to this offseason are feeling. We are extremely pleased with where we sit right now, but we also know we have a great deal of work ahead of us to fulfill those expectations."
That work begins in earnest behind the likes of ace-hurler Chris Sale, one of the game's most underrated starters in Jose Quintana and the newly acquired Jeff Samardzija, David Robertson and Zach Duke.
Position players such as American League Rookie of the Year Jose Abreu, Adam LaRoche, Melky Cabrera and Avisail Garcia don't have to report until Feb. 24, although many have already arrived in Arizona.
Hahn also is buoyed by the chance to see the future meet the present, with some of the White Sox top prospects also scheduled to be in big league camp.
"There's that level of excitement with the big league club," Hahn said. "We've also got to the point where big league camp will start including guys like Courtney Hawkins and Tim Anderson, and Tyler Danish is going to be there, along with Carlos Rodon.
"We are starting to see that glimpse of the future as well. So we feel like we are heading into camp with not only great hopes for 2015 but we also are going to get a glimpse into '16 and '17 and beyond as well."
Questions remain to be answered, even with this upbeat attitude intact. In Part 6 of the Spring Training preview, here's a look at three of those big questions for the White Sox.
1. Who's on second?
The main position battle of Spring Training is at second base, with Micah Johnson, Carlos Sanchez, Emilio Bonifacio and Gordon Beckham all in the mix. The White Sox overall plan works better if Bonifacio and Beckham are used in the super-utility role, meaning it's on Johnson or Sanchez to win the job. The fleet-footed Johnson is healthy and incorporated yoga into his offseason regimen to improve his flexibility. The switch-hitting Sanchez is ahead defensively and can build off of last season's Major League experience gained in September.
2. Where does Rodon begin 2015?
Rodon stood out to those who viewed him as the best pitcher at the three different levels he performed at last year: Arizona Rookie League, Class A Carolina League and Triple-A International League. He could be a true boost at the Major League level out of the bullpen, following the path of Sale, Mark Buehrle and Jon Garland from a relief debut to an eventual starting role. The southpaw also could get more work refining his fastball location and changeup at the season's outset as part of Charlotte's or Double-A Birmingham's rotation. It seems unlikely that Rodon breaks camp as part of the White Sox rotation.
3. Will new players bring more fiery attitude?
Sale told MLB.com recently that these offseason moves made by Hahn already have given White Sox players an extra burst of energy during their offseason work, a surge that should carry over into the overall intense and devoted preparation during Spring Training. With at least eight new players in the mix, a clubhouse assimilation process is sure to take place over the next six weeks. But as Sale and many others pointed out, the White Sox have done more than add high-quality players. They added high-quality, character-type guys as well.
Scott Merkin is a reporter for MLB.com. Read his blog, Merk's Works, and follow him on Twitter @scottmerkin. This story was not subject to the approval of Major League Baseball or its clubs.