MLB.com Columnist
Jim Callis
Braves have acquired best prospects this offseason
New president of baseball operations Hart has gained most young talent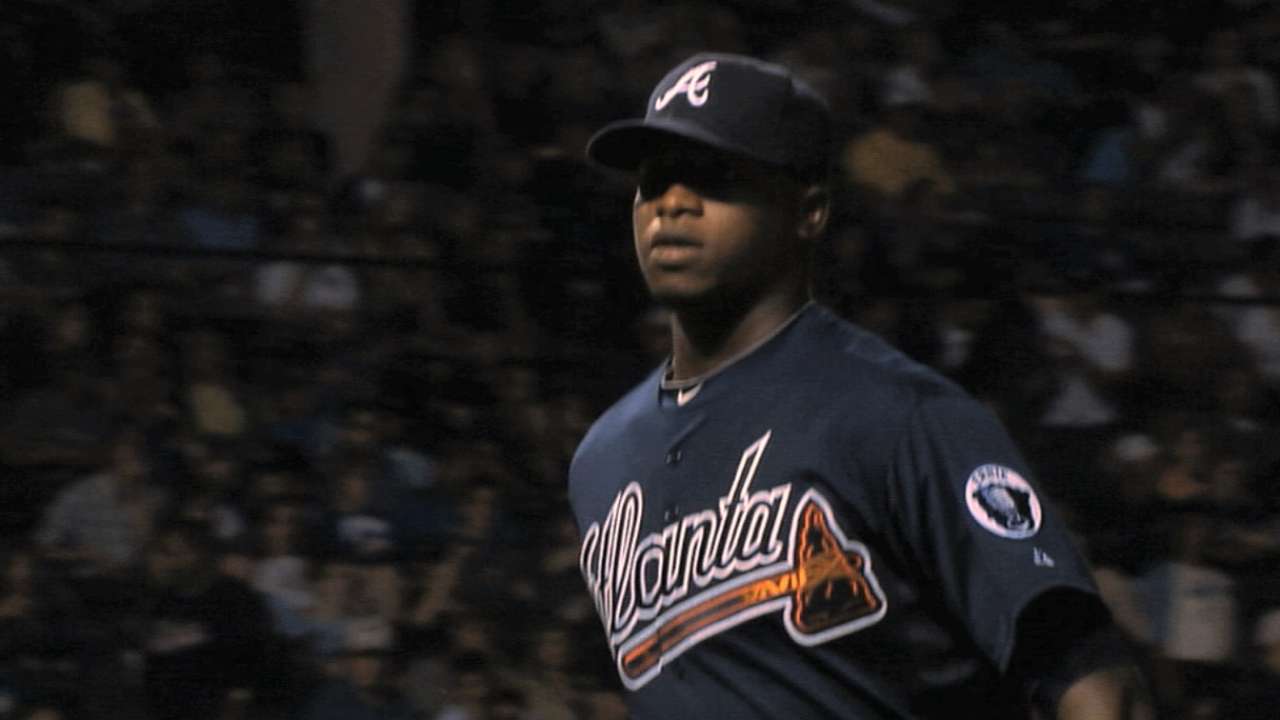 There's a good amount of subjectivity regarding baseball prospects. With the evaluation of talent being in the eye of the beholder, finding consensus is often difficult. Even Jim Callis and Jonathan Mayo of MLBPipeline.com don't always see eye to eye. They discuss their viewpoints regularly in a feature called Pipeline Perspectives. Submit a topic for them to debate.
The Braves won a record 14 consecutive division titles from 1991-2005, a streak that may never be equaled. The Yankees made 13 straight playoff appearances (including three Wild Card berths) from 1995-2007, but no other club has achieved more than five in a row.
Atlanta's success was fueled by another remarkable string that will be difficult to match. From 1992-2006, the Braves placed no lower than seventh in Baseball America's annual farm system rankings. To put that in perspective, the 1987-97 Blue Jays have the second-most consecutive top-10 rankings with 11, while the Red Sox have the longest active streak at a mere four.
Under general managers Bobby Cox and John Schuerholz and scouting directors Paul Snyder and Roy Clark, Atlanta continually raked in amateur talent. But after Schuerholz ascended to the team presidency in October 2007 and Clark left to become assistant GM of the Nationals in October 2009, Atlanta's talent pipeline dried up. The Braves didn't produce an impact rookie in 2014 while stumbling to a 79-83 record, their second-worst performance in the last 24 seasons.
All that led to massive front-office changes. Schuerholz dismissed general manager Frank Wren and assistant GM/director of player development Bruce Manno and reassigned scouting director Tony DeMacio. Under new president of baseball operations John Hart, the big league roster and farm system have been overhauled as well.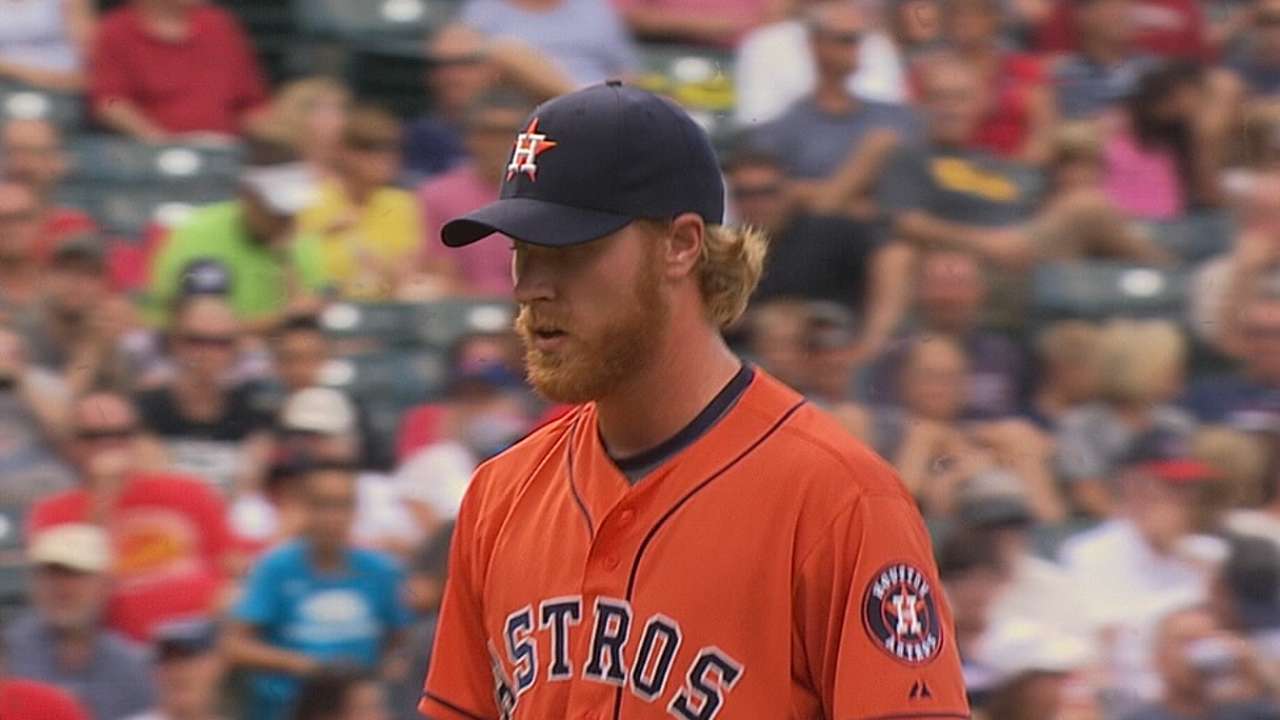 Hart has made nine trades in his first six months on the job, dispatching three of Atlanta's four best hitters from last season (Justin Upton, Evan Gattis, Jason Heyward), a fourth regular (Tommy La Stella) and three of its top relievers (Jordan Walden, David Hale, David Carpenter). Those moves may weaken the Braves in the present, but it should set them up much better for the future by bolstering the farm system.
MLBPipeline.com won't release its updated and expanded Top 30 Prospects lists until March, but we can reveal that 12 of the players on our Braves list weren't in the organization before Hart took over. No team has acquired better prospect talent this offseason, though Jonathan Mayo makes a strong case for the Rays in the other side of this week's Pipeline Perspectives.
Hart's best trade sent Gattis, who has one above-average tool (power) and severe defensive limitations, and Minor League right-hander James Hoyt to the Astros for righties Mike Foltynewicz and Andrew Thurman and third baseman Rio Ruiz in January. Ranked No. 78 on MLBPipeline.com's Top 100 Prospects list, Foltynewicz is the hardest consistent thrower among the game's starter prospects, with a fastball that usually operates in the upper 90s and tops out over 100 mph. The sweet-swinging Ruiz is one of baseball's top third-base prospects, while Thurman is a 2013 second-round pick whose indoctrination into pro ball has gone a little rougher than expected.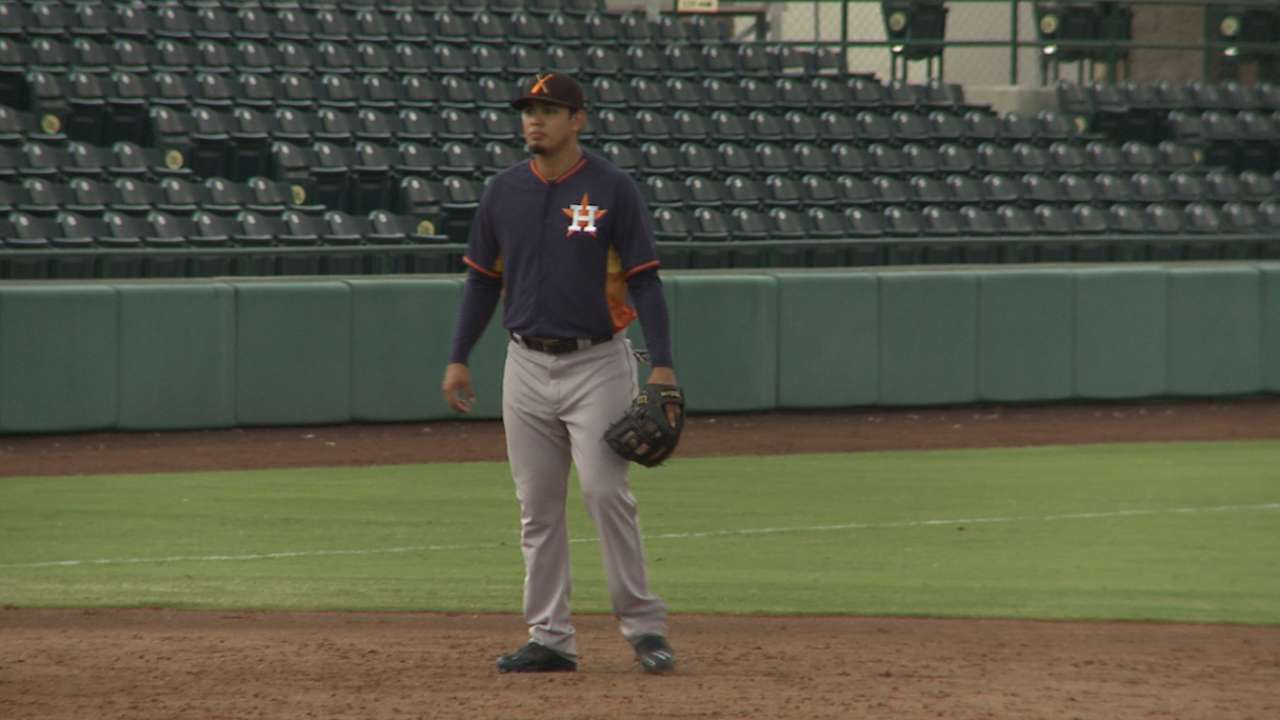 Atlanta also picked up three prospects from the Padres in exchange for Upton and Minor League right-hander Aaron Northcraft in December. Max Fried went No. 7 overall in the 2012 First-Year Player Draft, when some evaluators considered him the best high school left-hander since Clayton Kershaw. Fried has to recover from Tommy John surgery last August, but he has a higher ceiling than Foltynewicz.
Center fielder Mallex Smith might be the fastest runner in the Minor Leagues, and he led the Minors with 88 steals in 2014. Third baseman Dustin Peterson has plus raw power, though he needs to tone down his approach and may wind up on an outfield corner. (Another intriguing product of the Upton trade, infielder Jace Peterson, lost his rookie/prospect status last year but is a solid hitter and athlete who should contribute to future Braves contenders.)
Atlanta's other headline-making deal shipped Heyward and Walden to the Cardinals for big leaguer Shelby Miller (who's still just 24 and a potential ace) and right-hander Tyrell Jenkins. A 2010 supplemental first-rounder and an exceptional athlete, Jenkins showed a 92-96 mph fastball and the makings of a plus curveball in the Arizona Fall League.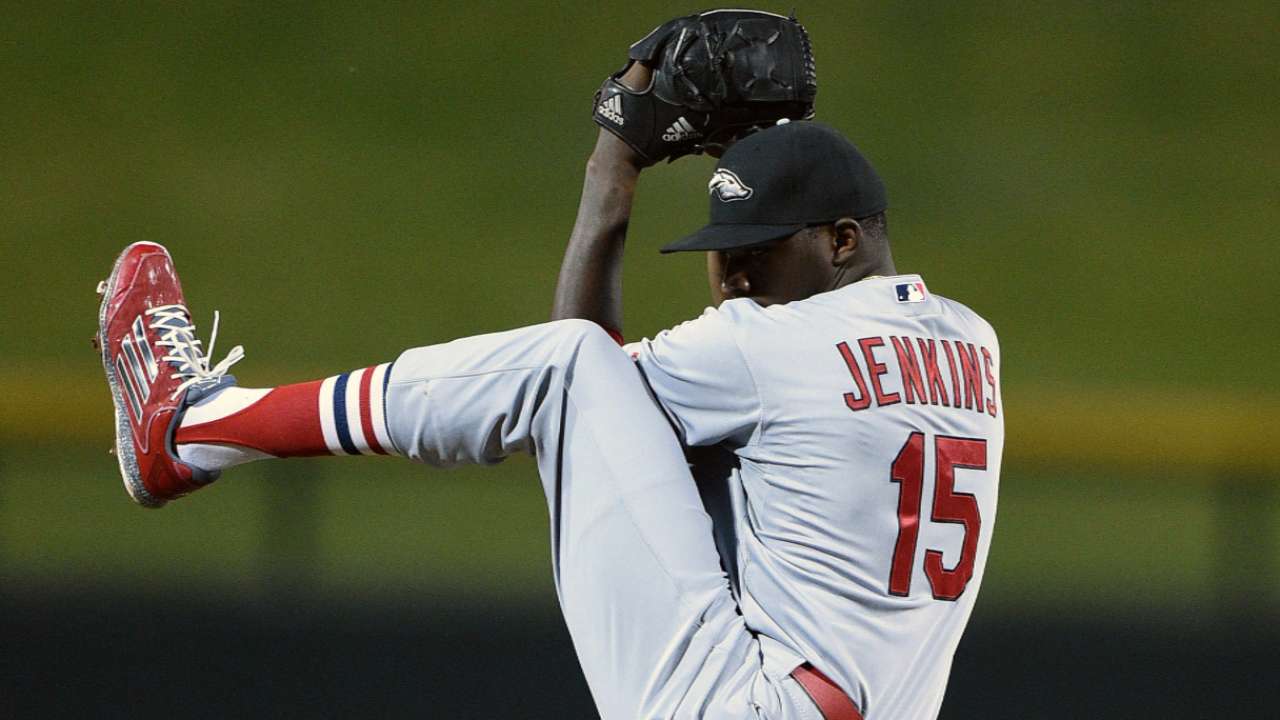 The Braves have shown a willingness to invest in pitchers with blemishes on their medical histories. Fried might not have been available if his elbow hadn't required reconstruction, while Jenkins had been slow to bounce back from a 2013 shoulder operation. Furthering that trend, Atlanta picked up Tommy John surgery survivors Manny Banuelos (from the Yankees for Carpenter and Chasen Shreve), Arodys Vizcaino (from the Cubs for La Stella) and Dan Winkler (from the Rockies in the Major League portion of the Rule 5 Draft).
Banuelos doesn't have the same three plus pitches he had before he got hurt, but he's still a lefty who can sit at 92 mph and showed signs of progress in instructional league. Vizcaino, who made his big league debut in 2011 with the Braves, has closer stuff with a mid-90s fastball and a hard curveball. Winkler stands out more for his deception and command than his individual pitches, but he led the Minors with 175 strikeouts in 2013.
Two more acquisitions worth watching are left-hander Ricardo Sanchez (acquired from the Angels for two prospects, third baseman Kyle Kubitza and right-hander Nate Hyatt) and catcher Jose Briceno (acquired from the Rockies with fellow backstop Chris O'Dowd for Hale and Gus Schlosser). Though Sanchez has yet to pitch above Rookie ball, he has a fastball capable of reaching 95 mph and a potential plus curveball. Briceno offers arm strength and raw power.
The Padres and Cubs generated the most offseason headlines with a succession of moves that could propel them from losing seasons to the playoffs. The Braves' flurry of activity won't lead to immediate dividends, but adding more quality prospects than any organization did this offseason greatly improves their chances of sustaining a contender in the future.
Jim Callis is a reporter for MLB.com and writes a blog, Callis' Corner. Follow @jimcallisMLB on Twitter. This story was not subject to the approval of Major League Baseball or its clubs.