Play ball! #BaseballBegins today
Pitchers and catchers start reporting to camps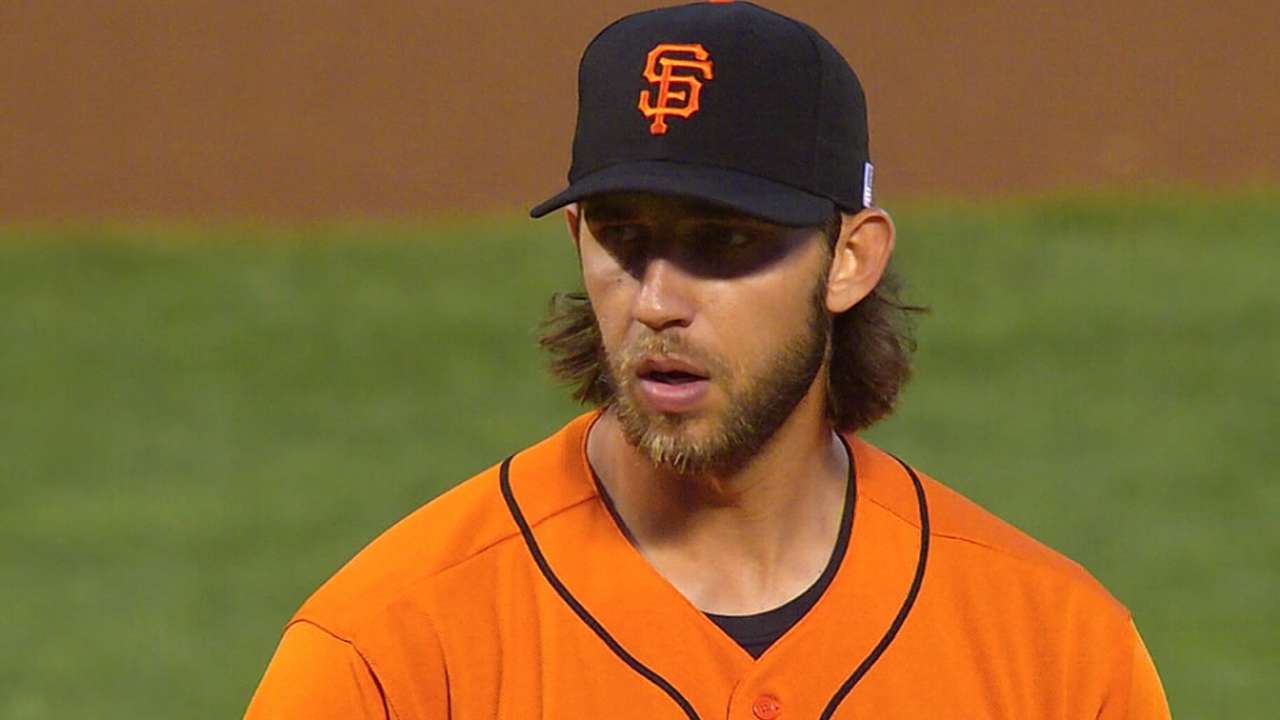 #BaseballBegins now.
Exactly 112 days after throwing the last real pitch in Major League Baseball, Madison Bumgarner leads the pitchers and catchers of the reigning world champion Giants back to Spring Training today. They are among the first scheduled official reports, along with pitchers and catchers for the Indians, Phillies, Pirates and Reds.
Pitchers and catchers report on Thursday for the Angels, Athletics, Cardinals, Cubs, D-backs, Dodgers, Mets, Nationals, Orioles, Padres, Rockies, Royals and Tigers. Friday it's the Astros, Braves, Brewers, Mariners, Marlins, Rangers, Red Sox, White Sox and Yankees. Then it's the Rays on Saturday, Twins on Sunday and Blue Jays on Monday.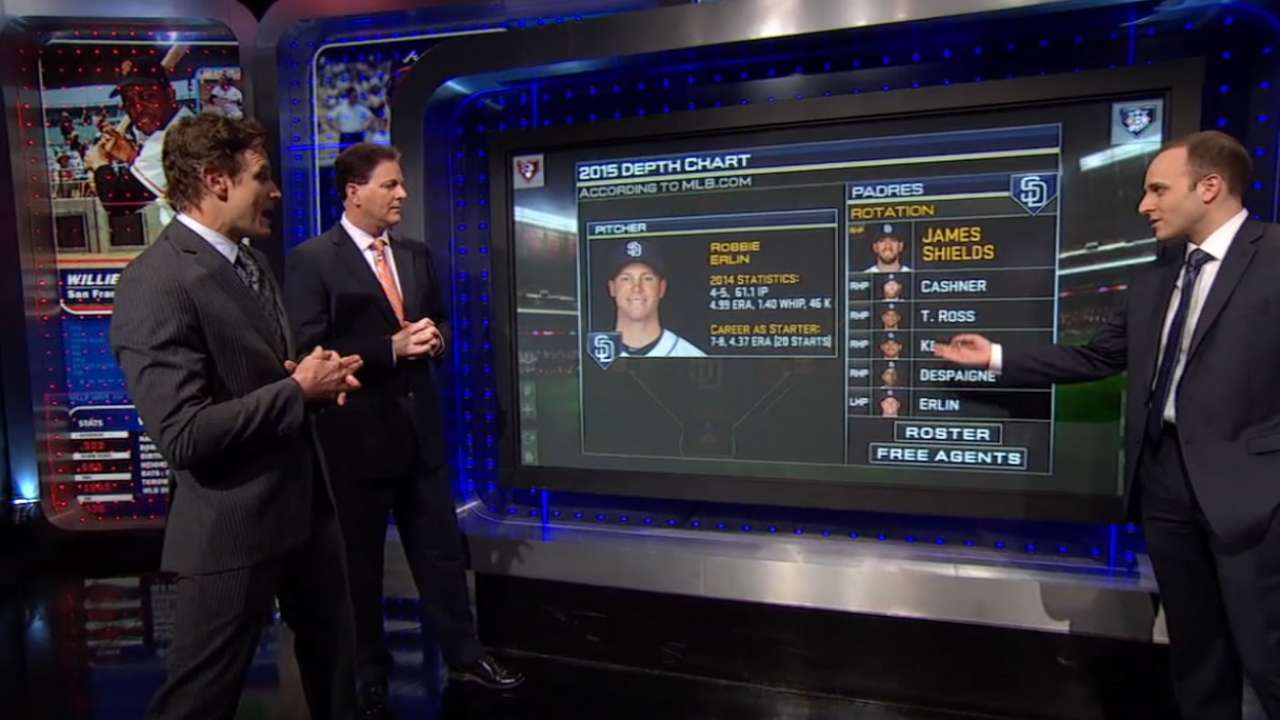 It begins a long labor of love that continues with the first workouts, the first spring exhibitions, roster cutdowns, Opening Week, first half of the regular season, All-Star Week in Cincinnati, trades and callups, pennant races and 10 clinchers, Wild Card Games, Division Series, League Championship Series, the 111th Fall Classic and a parade somewhere TBA.
Check the official arrival and workout dates for further information, pore over the Spring Training schedule. See Anthony Castrovince's breakdown of each American League and National League club's offseason activity. Head for MLB.com/tickets and MLB.TV for the best views to come.
"Time to play," Marlins President Dave Samson said on Tuesday, echoing the sentiment of so many after one of the wildest Hot Stove seasons on record. "It's time to play. The offseason has been long and interesting, but now it doesn't matter. It's time to play."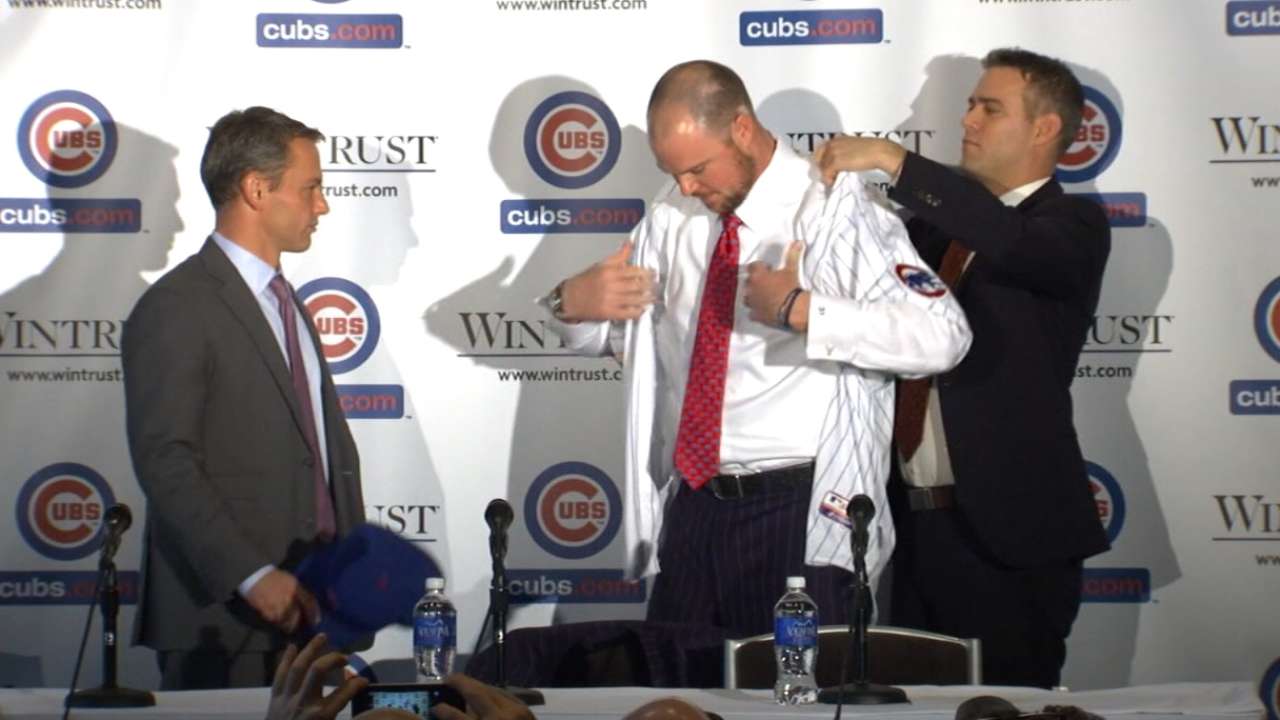 Time to see Jon Lester as a Cub, Matt Harvey throwing again for the Mets, Max Scherzer with the Nationals, James Shields as part of San Diego's extreme makeover, Mat Latos with Miami, Brandon McCarthy with the Dodgers, Kyle Kendrick with Colorado, Michael Wacha pitching pain-free again for the Cardinals, Jeremy Hellickson with Arizona, and Joe Maddon managing in Mesa for the Cubs.
Time to see Jeff Samardzija and David Robertson pitching for the White Sox, Justin Masterson for Boston, Matt Wieters back behind the plate for Baltimore, Yovani Gallardo with Texas, Evan Gattis with Houston, Tyler Clippard setting up Sean Doolittle with Oakland, Masahiro Tanaka pitching again for the Yankees, and Russell Martin behind the plate for Toronto.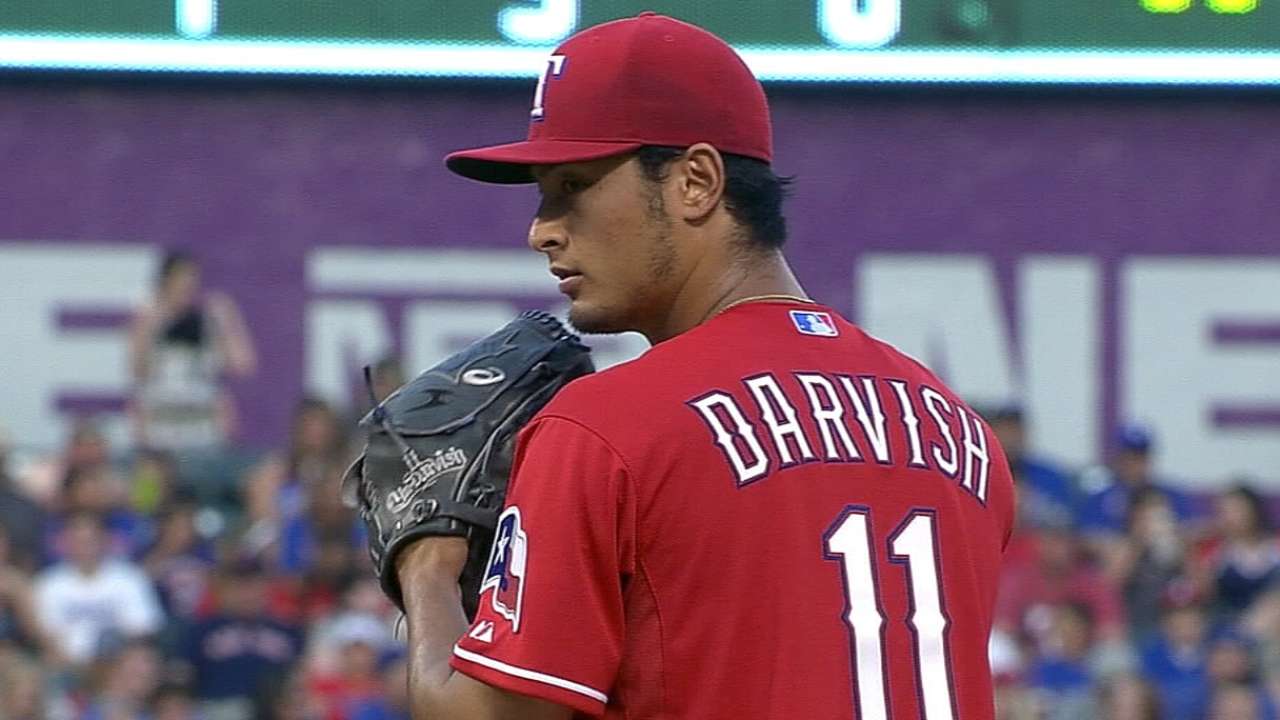 Camps have been buzzing with welcomed player activity in recent days. For example, Shin-Soo Choo of the Rangers worked out for the first time in the outfield on Monday, the first time he has been out there since season-ending surgeries on his left ankle and left elbow. "It made me smile," he said. Some players arrived early "just trying to set a tone" -- as in the case of Nick Swisher, hoping to bounce back after a rough 2014 with the Indians.
Still, this is a red-letter date on the baseball calendar when the return becomes official. It's time for "pitchers and catchers report" -- four symbolic and magical words.
For the last week, starting with Pirates manager Clint Hurdle's response, we've been asking people around baseball what those four magical words mean to them. Here are some more replies as we celebrate the return of baseball and head for Cactus and Grapefruit League fields: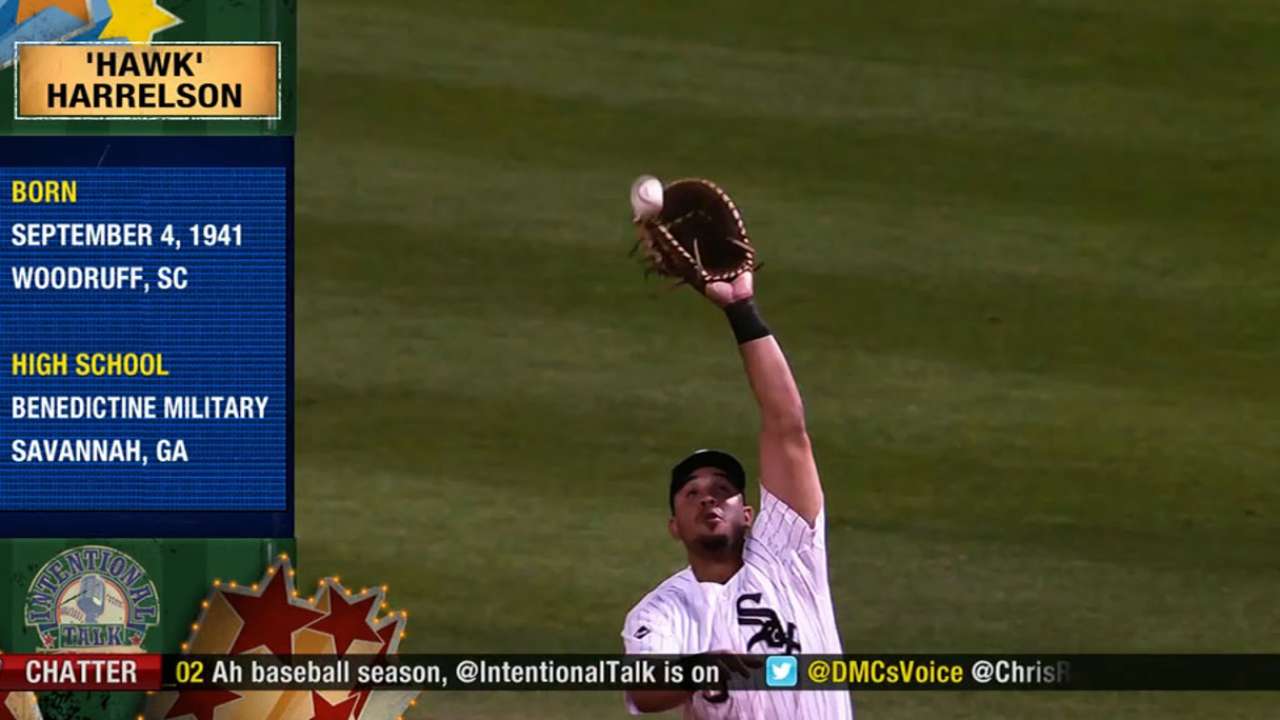 White Sox infielder Gordon Beckham:
"The beginning of hopefully an eight-month journey that ends with a World Series championship. Everyone plays the game to celebrate in October and the process starts by preparing and working hard at spring training."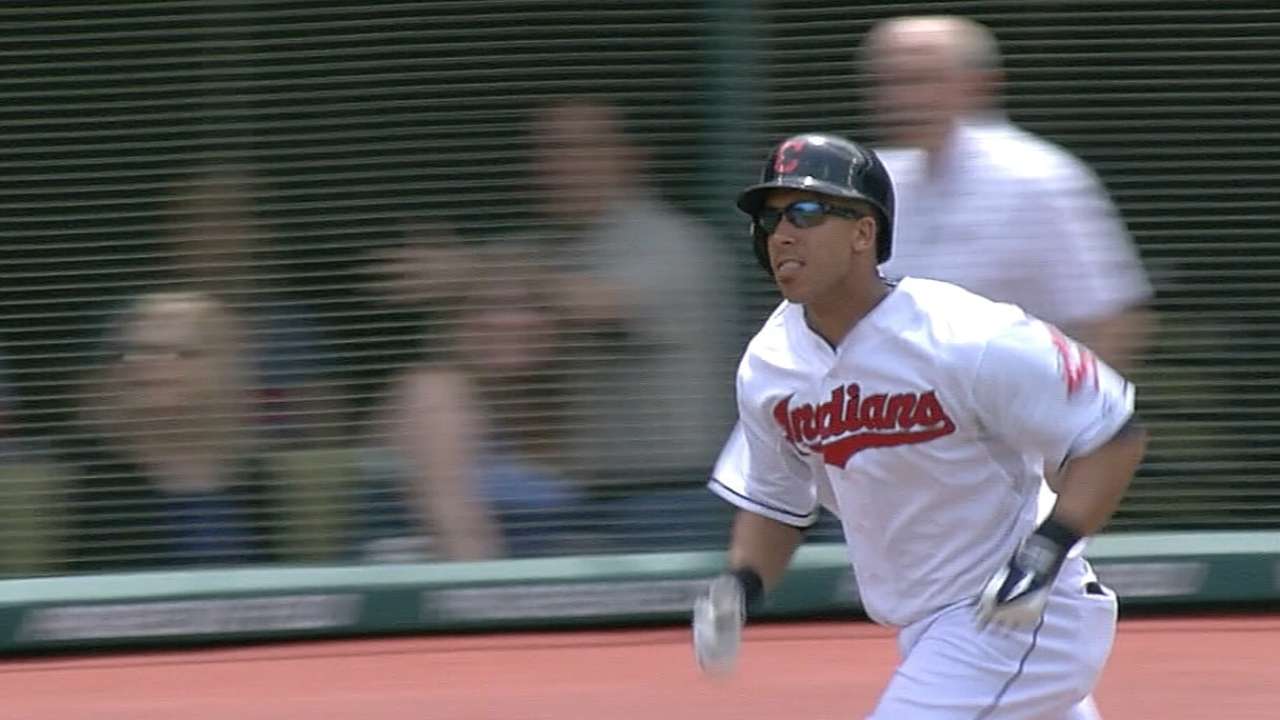 Indians ace Corey Kluber, eager to get started after appearing in Cleveland for TribeFest and then in New York to pick up his 2014 AL Cy Young Award:
"After that weekend in Cleveland and New York, I just said, 'Hey, that's the last thing that I have that is involved with last year. Let's just move on now and put all our attention towards the upcoming season.'"
John Weber, vice president of sales & ticket operations for the Phillies, who just announced that individual game tickets go on sale Thursday:
"With pitchers and catchers officially starting their Spring Training workouts on Thursday, it's just another sign that we are getting closer to baseball returning to Citizens Bank Park. In just seven weeks, we look forward to celebrating the start of the 2015 season with our fans, starting with our home opener against the Red Sox."
Jim Hannan, pitcher from 1962-71 (Senators, Tigers and Brewers) and current chairman of the MLB Players Alumni Association:
"When I heard 'pitchers and catchers' for the longest time, once I got into professional baseball, you started in December to prepare because you know it's going to be the first two weeks in February and you want to get ready. Now fast-forward and all the years go by, and 20 to 25 years after I got out of the game, I felt like, 'Wait a minute, I'm not supposed to be here in Washington, D.C. I'm supposed to be in Spring Training.' It's like you're supposed to be there. Psychologically, it took 20 to 25 years before one day I said, 'No, that's my past life.'
"I remember reporting to the Washington Senators' Spring Training at Pompano Beach [Fla.] in 1969, when Ted Williams was our manager. I had just gotten married, and in that winter I was trying to impress my wife with how my control was and how far I could throw. It had snowed. I picked up a snowball and said, 'You see that sign over there?' I threw it and I tore a muscle, the triceps. I reported, it was close to Spring Training, and I threw hard back then, but that day I couldn't throw the ball more than 40 feet. Fortunately, they gave me a cortisone shot and it cleared it up. I started that year on the disabled list and pitched my most innings in '69."
Mark Newman is enterprise editor of MLB.com. Read and join other baseball fans on his MLB.com community blog. This story was not subject to the approval of Major League Baseball or its clubs.