Hundley gets to work early with new group of arms
Rockies counting on veteran to bring out best in staff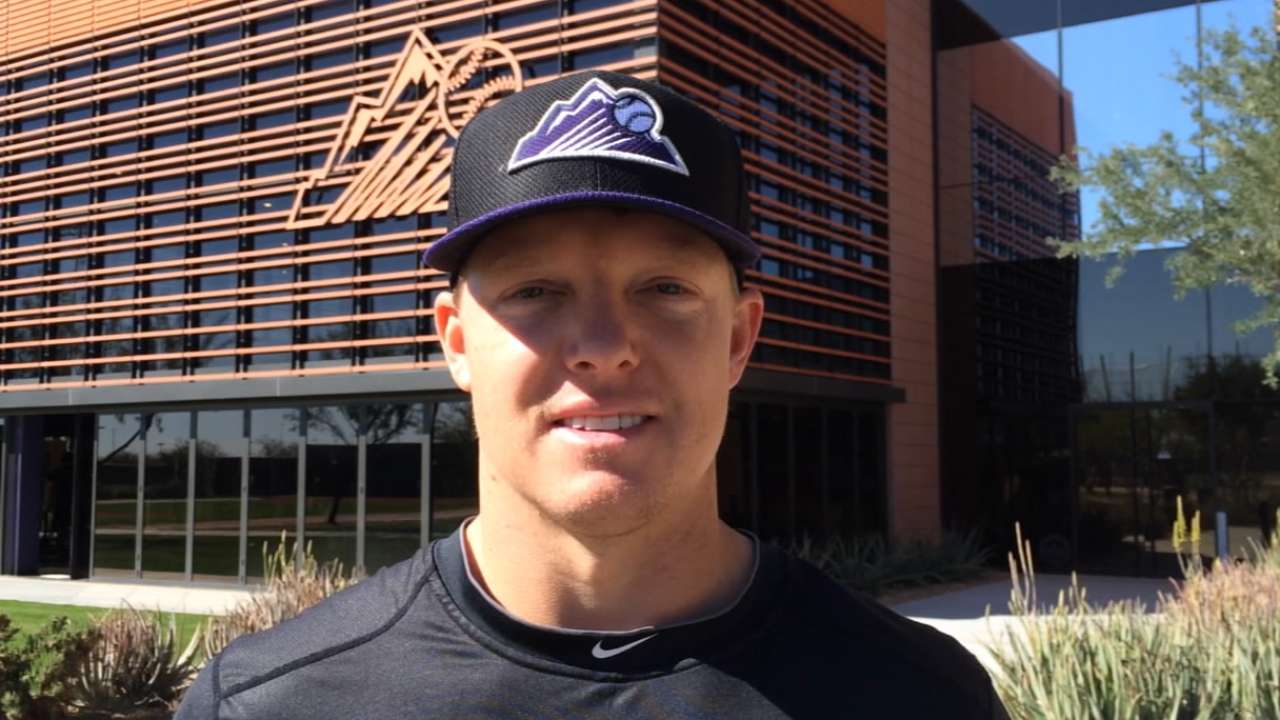 SCOTTSDALE, Ariz. -- Catcher Nick Hundley's people skills came in handy last year, when he was traded from the Padres to the Orioles in late May and had to mesh his physical skills and game-calling strategy with a new pitching staff. It worked out well, as Hundley was part of a team that defied expectations and won the American League East.
Now the Rockies are counting on him to bring out the best in their staff.
Signed to a two-year, $6.25 million contract this offseason, Hundley has been studying video of the Rockies' pitchers -- most of whom were part of a staff that finished last season with a National League-worst 4.84 ERA.
Hundley arrived in Scottsdale early to begin putting faces and personalities with what he saw on video. Rockies pitchers and catchers begin official workouts Saturday, but the majority of the staff and many position players have already reported to camp.
"Last year was a great move for my career, getting to Baltimore and having to learn people on the fly," Hundley said after catching several pitchers' bullpen sessions Tuesday morning. "It prepared me for this situation. At the same time, I've never been in action with these guys yet. Getting down here early, catching bullpens, talking is invaluable for us.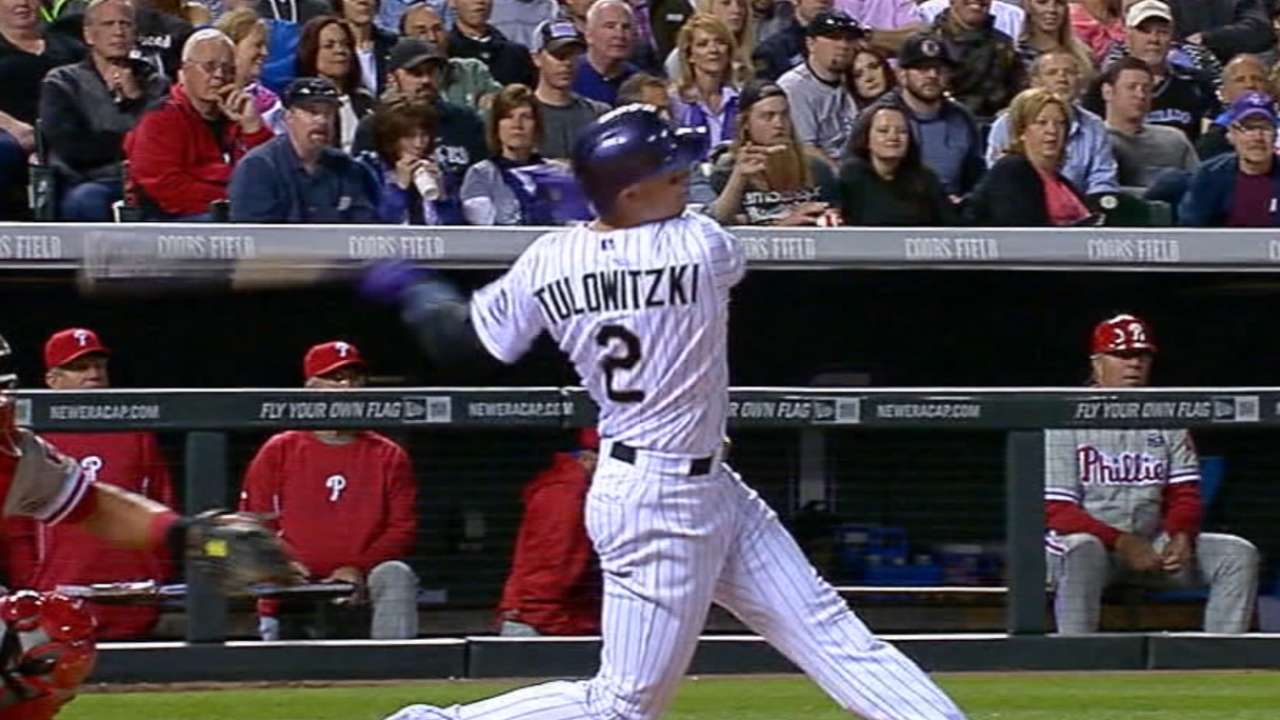 "Some of the best times is going out with guys and eating or on the road. With your family here [in Spring Training] it's a little different. You're not going to leave your family often. With this team, I've talked to guys already. Guys I didn't see at Rockies Fest, I called just to introduce myself and start the learning process."
Hundley, 31, helped a young Padres staff grow from 2008 until the trade last season. With Hundley behind the plate for the Orioles, right-hander Chris Tillman achieved a 2.77 ERA in 18 games, while 16-game winner Wei-Yin Chen had 6.29 strikeouts for every walk. Hundley also had success, in limited work, with Miguel Gonzalez (2.55 ERA in three games) and Kevin Gausman (2.30 in four games).
But Hundley doesn't take credit for the Orioles' success, and believes the Rockies have the talent to do the same.
"It's my job to get acclimated to them, not their job to get acclimated to me," Hundley said. "These guys have had success at the big league level. It's not my job to be a pitching coach and change anybody. If I come in and start talking about mechanical adjustments after catching 10 pitches, you're going to lose credibility really quick. I'm here to catch these guys and get the most out of them, but it starts with being quiet and learning."
But if Hundley has something to say, Rockies pitchers are happy to hear it.
"He used to be with San Diego, so he knows us a little bit," right-hander Jhoulys Chacin said. "He's been really nice to us. He wants to learn us, our strengths and see where he can help."
Thomas Harding is a reporter for MLB.com. Read his blog, Hardball in the Rockies, follow him on Twitter @harding_at_mlb, and like his Facebook page, Thomas Harding and Friends at www.Rockies.com. This story was not subject to the approval of Major League Baseball or its clubs.