MLB.com Columnist
Bernie Pleskoff
On the Cusp: St. Louis Cardinals
Advanced prospects give Cards plenty of options in case of injury in '15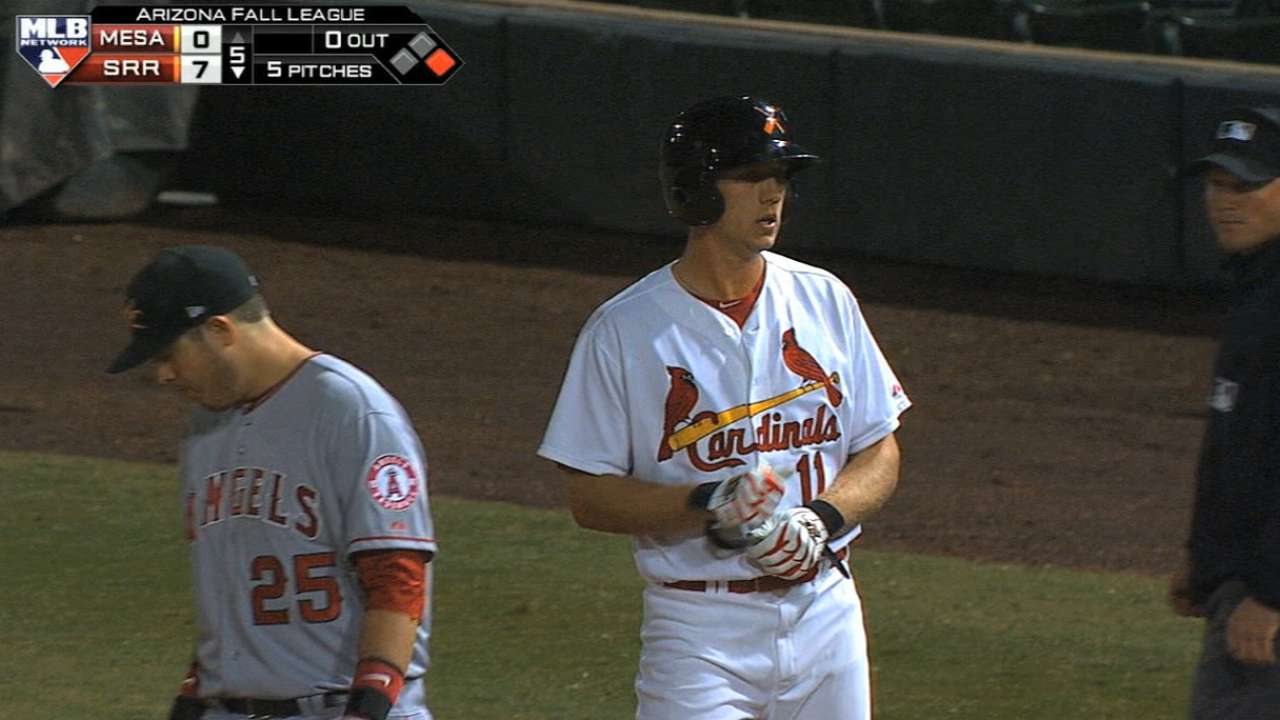 In this series, Bernie Pleskoff takes a team-by-team look at which top prospects are poised to make a contribution at the big league level in 2015.
The recent graduation to the big leagues of Kolten Wong, Carlos Martinez and Marco Gonzales has thinned the number of prospects on the cusp of making the parent club. However, Gonzales still has rookie eligibility and others loom as candidates to help the Cardinals if needed this coming season.
Here are the Cardinals prospects I think have a chance to make an impact in St. Louis in 2015, listed by their rankings in the Cardinals' Top 20 Prospects list.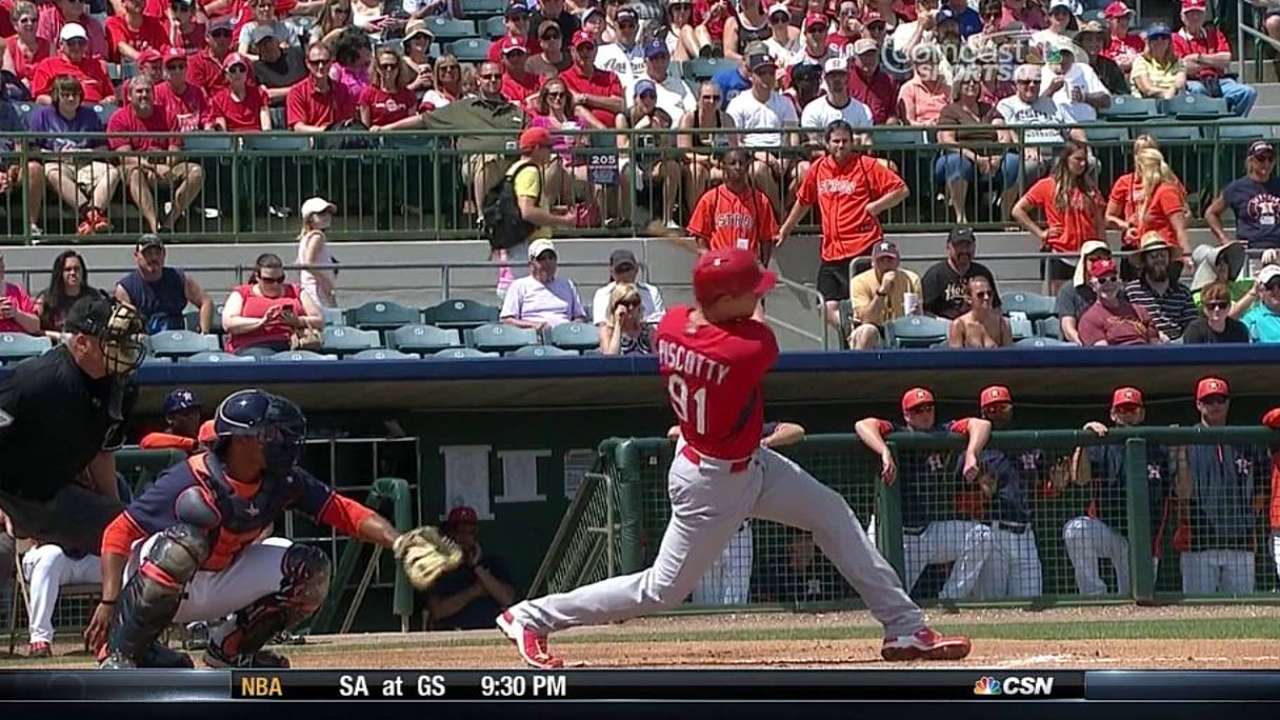 Stephen Piscotty | OF/3B | 6-foot-3, 210 pounds | No. 1
The right-handed-hitting Piscotty does everything quite well. He has always hit for average in the Cardinals' system, posting a .298 batting average over parts of three seasons. He's also capable of hitting double-digit home runs and stealing some bases. The 24-year-old can spray the ball around the entire field while using the gaps to smoke a good share of doubles. An excellent contact hitter, Piscotty does not try to hit beyond his capabilities. He's a fine outfielder and could easily fit in right field with a strong, accurate arm and good closing speed.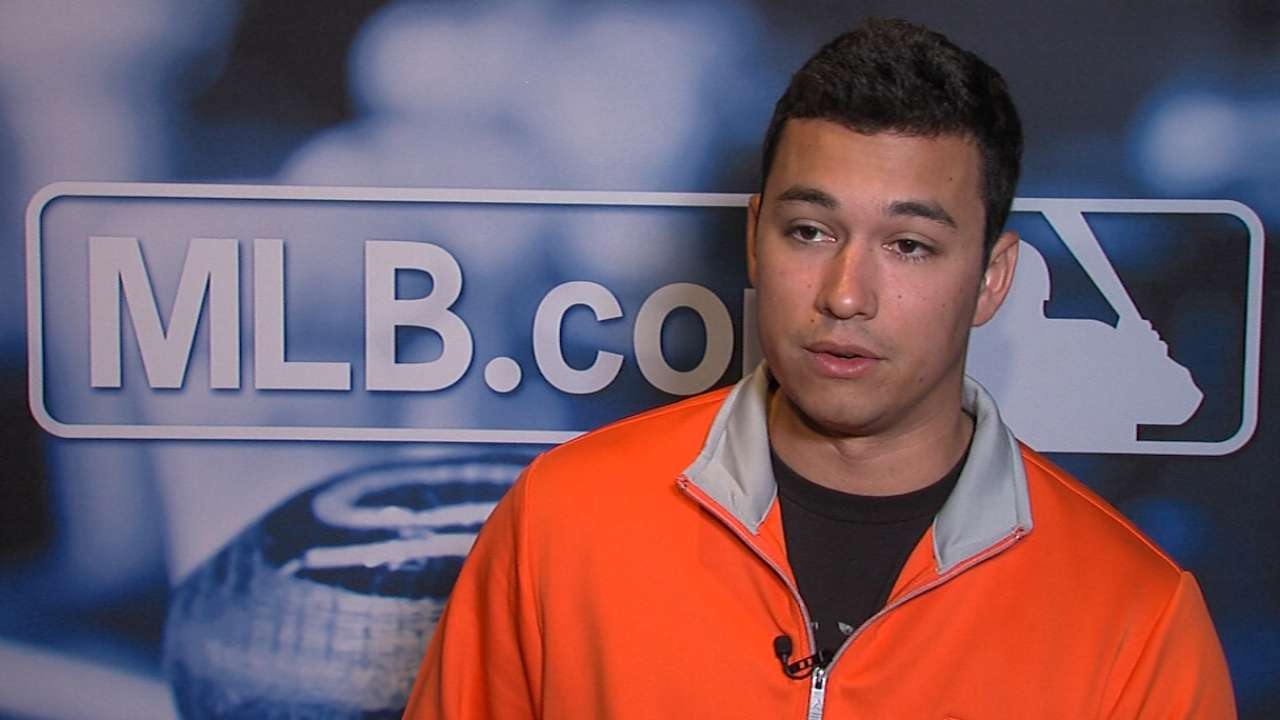 Gonzales | LHP | 6-foot-1, 195 pounds | No. 3
A first baseman in college, Gonzales tossed 34 2/3 innings last year for the Cardinals. He uses very good mechanics on the mound and repeats his clean delivery. He features a fastball that varies from 88-92 mph, a mediocre curveball and slider and a very good changeup that is probably his signature and best pitch. He is deceptive and effective mixing in breaking balls and finishing hitters with a high-quality changeup that buckles knees. He could become a starter at some point.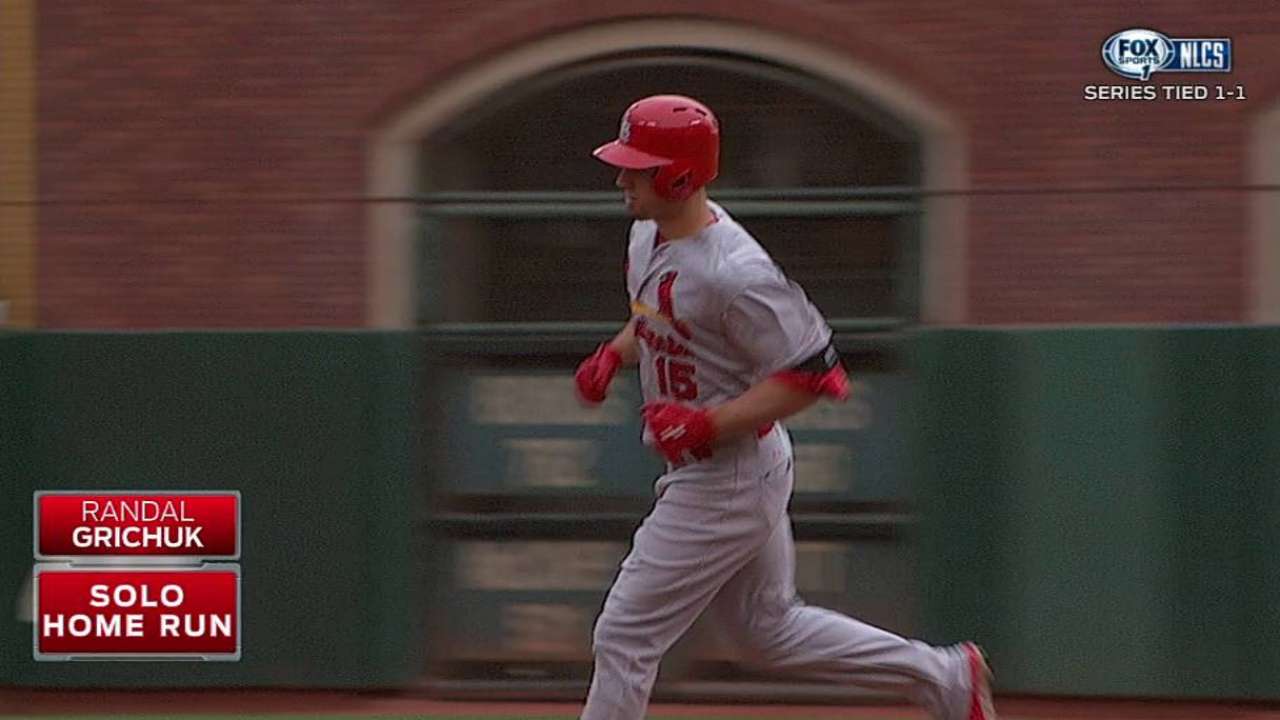 Randal Grichuk | OF | 6-foot-1, 195 pounds | No. 8
Grichuk came to the Cardinals along with Peter Bourjos in a trade with the Angels for David Freese and Fernando Salas. Grichuk is a power-hitting right-handed outfielder who needs playing time and repetition to sharpen his skills. Still rookie eligible, he hit .245 in 116 plate appearances for St. Louis last season. He had three home runs among his 27 hits. With a bit of an aggressive swing, Grichuk can drive the ball using the entire field. He's a good athlete, and I look for his power to continue to develop.
Tim Cooney | LHP | 6-foot-3, 195 pounds | No. 10
The tall lefty is a finesse pitcher with very good control and command. In fact, in his three Minor League seasons his walk rate is fewer than two hitters per nine innings. He has a quality mix of an 88- to 92-mph fastball, a solid curveball and a very good changeup. A starting pitcher, Cooney has proven tough to hit throughout his career. He keeps the ball down and can get great sink on his changeup, a tough pitch to square up for most hitters.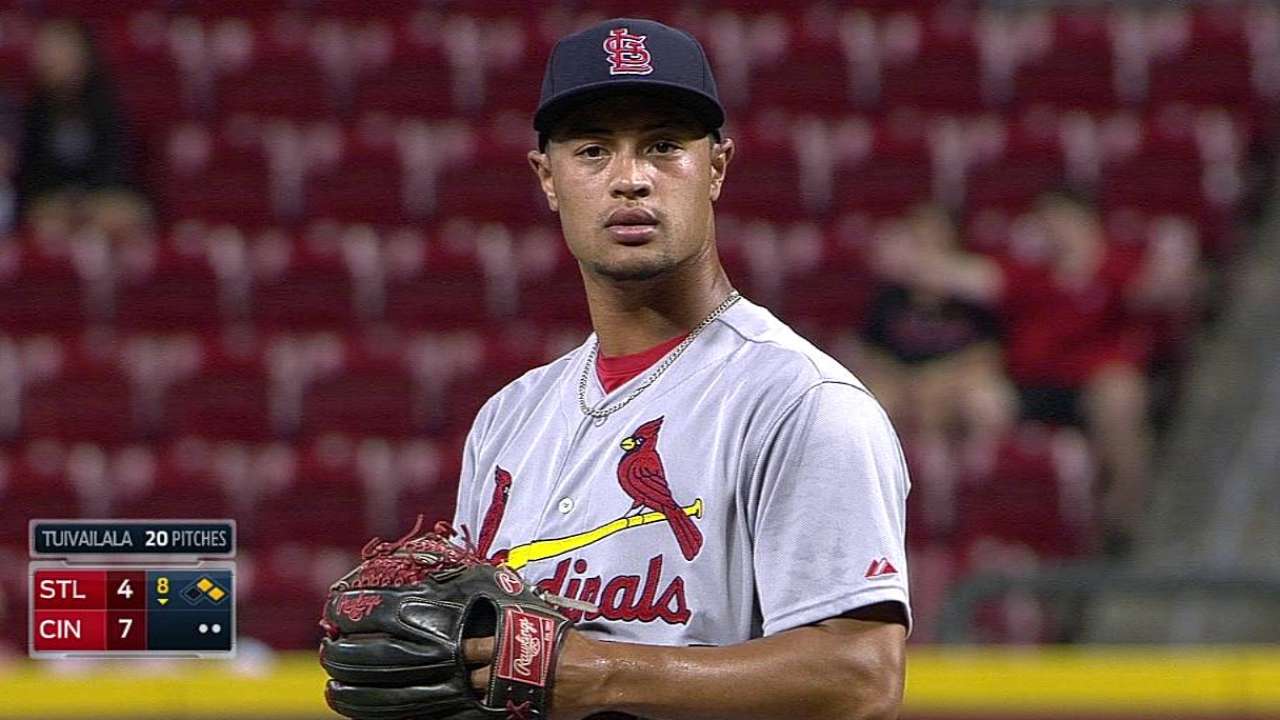 Samuel Tuivailala | RHP | 6-foot-3, 195 pounds | No. 13
Moved to the mound after having played all three outfield positions, shortstop, third base and even first base in his initial two seasons with St. Louis, Tuivailala was converted to a pitcher in 2012. As a reliever, he throws a fastball in the mid-to-high 90s and misses lots of bats. He also throws a curveball and a changeup. Having one of the strongest arms in the Cardinals system, he relies primarily on the fastball for his success. Even though he only faces a few batters per game working out of the bullpen, he has a career strikeout rate of 14.1 hitters per nine innings.
Zach Petrick | RHP | 6-foot-3, 195 pounds | No. 14
The Cardinals used some of their great pitching tutoring to bring Petrick from an undrafted free agent to the organization's Minor League Pitcher of the Year in 2013. This past season, he pitched at Double-A Springfield and Triple-A Memphis. He has a solid three-pitch repertoire of an above-average fastball, changeup and curveball. Used as a starter, he has increased his velocity since his collegiate experience at the University of Northwestern Ohio. He has good mechanics and knows how to pitch. Pitching to contact, Petrick has a chance to help the big league club this season if an additional pitcher is needed down the road.
Bernie Pleskoff has served as a professional scout for the Houston Astros and Seattle Mariners. Follow @BerniePleskoff on Twitter. This story was not subject to the approval of Major League Baseball or its clubs.