MLB.com Columnist
Marty Noble
Mets hopeful October fantasies become reality
The Mets are selling postseason with a tad more conviction than they did a year ago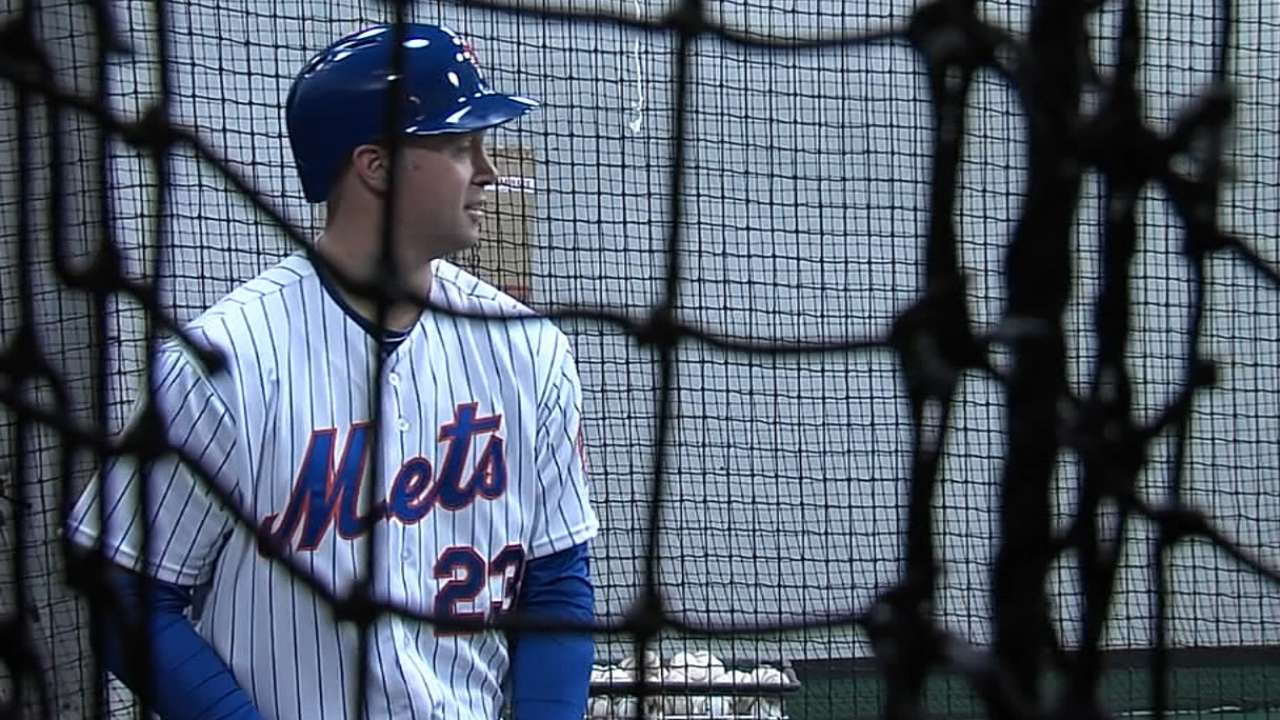 I never have dabbled in fantasy baseball other than to recommend to an acquaintance -- it was weeks before the 1981 season began -- that he draft a chunky, left-handed pitcher from Mexico. Fernando Valenzuela and that guy's "team" performed quite well that summer. All these years later, I see that the off-field, statistic-driven phenomenon has more than survived and occasionally receives uppercase treatment in some places -- Fantasy Baseball. Does that constitute capital gains?
The intrigue prompted by all the fantasizing is beneficial for the baseball economy. The greater the interest in the game, regardless of what it involves, the more tickets, television packages and specialized publications are sold and the more website clicks occur. And perhaps fantasy baseball even translates to increased sales of caps, T-shirts and other garments.
A word of caution is necessary here about life in baseball's Fantasyland: Don't let it bleed into your perceptions of the actual game and real teams and players. A conspicuous line separates fantasy baseball, upper- or lower-case, from what is about to begin in Florida and Arizona. The same heavy line ought to distinguish what is likely to develop from what some folks hope will happen.
The line between hope and fantasy is quite different. It is thinly drawn; consequently no need exists at the moment to start up a T-shirt printing business in Queens, N.Y. Demand for apparel recognizing the Mets as division champions or even as Wild Card participants doesn't yet exist, no matter how well Matt Harvey's repaired elbow feels. The same with the Cubs, no matter how much fun and smiling Joe Maddon brings to Wrigley Field. Each team has to play 162 times before it can know how it will spend its October.
The Mets are selling postseason with a tad more conviction than they did a year ago. Then it was possible, now it seems they see October games -- not yet scheduled -- as possible-plus. Harvey has gone so far as to mention the World Series. It must be Leap of Faith Year.
Word of the Mets chasing 90 victories in 2014 seeped out last spring after general manager Sandy Alderson mentioned it a staff meeting. The Mets won 79 games, creating their fifth successive sub-.500 record. This year, the club is being less direct. Its objective, Alderson says, is to increase the victory total by 10 or 12 games. He is seeking an improvement twice as great as the five-game increase achieved last season. So winning 90, 91 games is the target.
For a team, an unproven team at that, to achieve a 13 percent improvement seems to qualify as fantasy, though dramatic improvement happens more often these days than it did 40 years ago. (Note: Free agency began following the 1976 season.) But, just as no one should put much stock in what happens on the exhibition-game fields, no one should take as gospel what is said in the days preceding training camp.
Four years ago, Mets owner Fred Wilpon said, "We're snakebitten, baby." No one with a real sense of the Mets' fortunes in the previous four seasons questioned that assessment. But now, those speaking of the Mets seemingly sense a reversal is in the offing, not only in performance but also in their luck, as if the time has come for fate to make amends for the spate of serious injuries to critical players -- Harvey, David Wright, Johan Santana, Ike Davis, Jose Reyes, Carlos Beltran, Pedro Martinez, Jason Bay, Bobby Parnell, Jon Niese, Travis d'Arnaud -- that have undermined the team since El Duque tore a muscle on his right calf on the eve of the 2006 playoffs.
This is the year, the Mets tell us, when everything works out, when all the king's horses and all the king's men avoid assignment to the disabled list and more of the fly balls Wright smacks to right-center land beyond the new wall.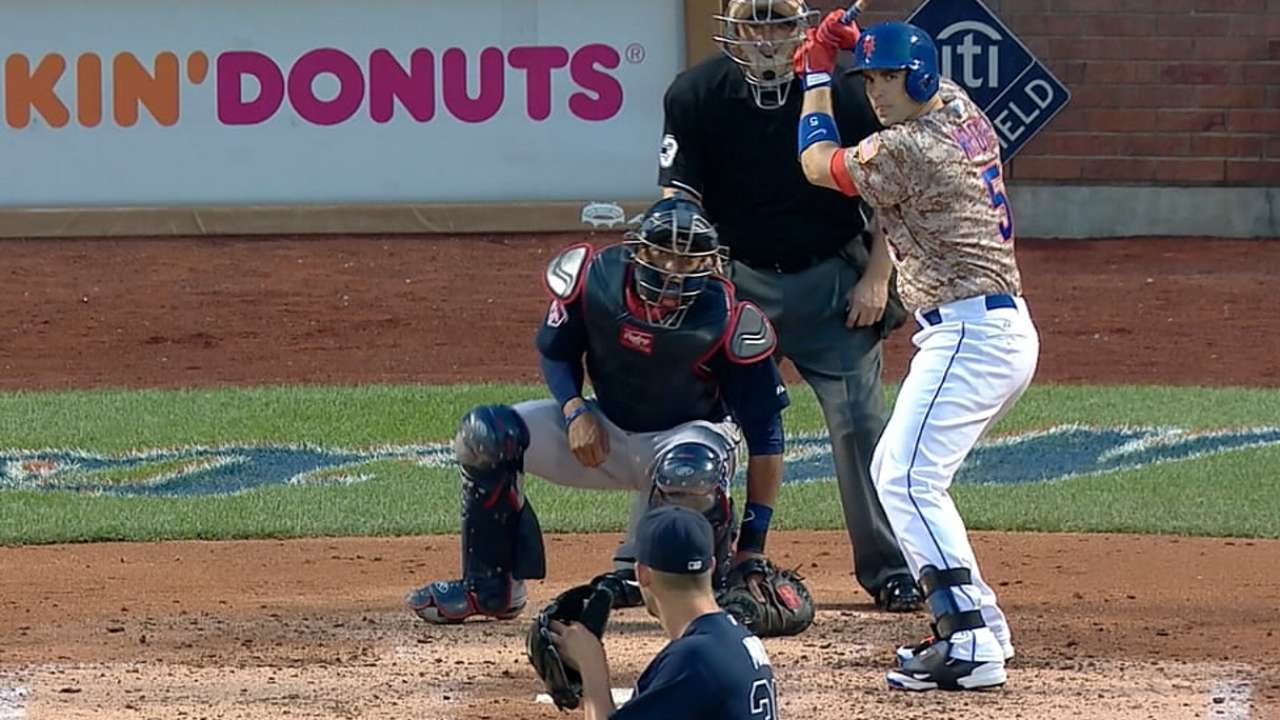 That means Wilmer Flores shows more Reyes than Frank Tavares, and d'Arnaud starts 130 games. Lucas Duda is what he appeared to be last summer, and Curtis Granderson isn't. Harvey is once again special, and someone -- Parnell, Jenrry Mejia or another arm -- becomes a formidable closer, and Jacob deGrom and Zack Wheeler match logical expectations. A lot has to go right for the Mets to reach 90 victories.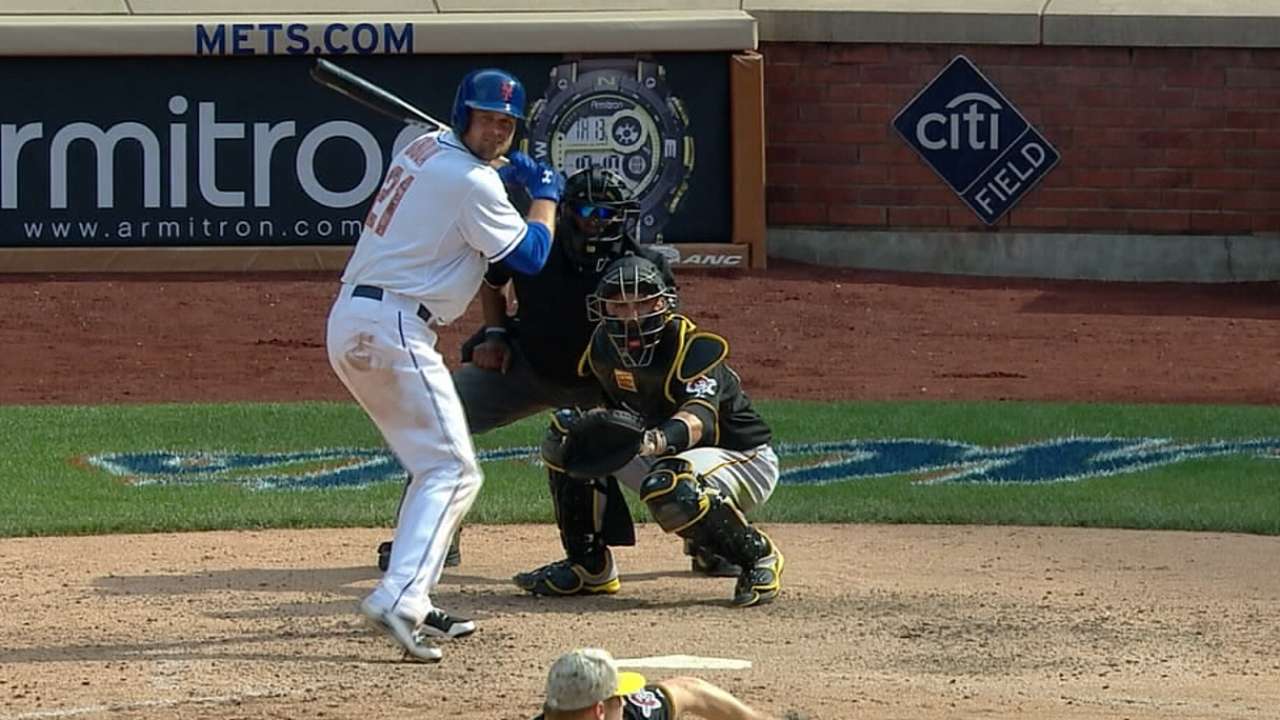 Dick Williams, the Hall of Fame manager, used to point out the difference between .500 teams and teams with winning records.
"Picking up four or five games in a year after you get to .500 is a lot harder than picking up that many when you've got a losing record," he said in the spring of 1983. "It's a lot to ask. A lot has to go right."
Williams' Padres had produced an 81-81 record in 1982. Their record in 1983, the year before they played in the World Series, also was 81-81. The improvement from break-even in 1983 to 92 victories and a division championship in 1984 was fueled by these developments:
* Tony Gwynn emerged and led the league in batting (.351) and the world in average with runners in scoring position (.410).
* Goose Gossage signed with the Padres and gave them a 2.90 ERA over 102 1/3 innings (62 appearances), 25 saves, 10 victories and some positive clubhouse persuasion.
* Kevin McReynolds also emerged, played excellent center-field defense (he led the league in putouts), hit 20 home runs and drove in 75 runs in 147 games.
* Graig Nettles was acquired and hit 20 home runs and drove in 65 runs in 120 games.
* Alan Wiggins stole 70 bases and scored 106 runs.
* No other team in the National League West produced a winning record.
A lot went right for that team. Williams acknowledged as much before the Padres denied the Cubs in the playoffs.
"We had no right to expect some of things that happened right for us," he said. "We didn't come out of nowhere. We knew we had some special talent. But we came together real quick and the ball bounced good for us."
The same year, the Mets came together rather quickly. Dwight Gooden won 17 games as a rookie. He and Darryl Strawberry were dominating talents. The team did win 90 games, but it had special personnel. Keith Hernandez was a force on the field and in the dugout. Yet, they were essentially eliminated from contention by mid-August. The following year, Gary Carter was the catcher, and Gooden was the best pitcher on the planet. The Mets won 98 games, but with no Wild Card, they were October wallflowers.
At this point, the Mets' projected roster for 2015 doesn't appear to have a level of talent comparable with Mets teams that reached the postseason in 1986, '88, '99, 2000 and 2006 or even the talent of the teams that fell short in 1984, 1987, 1990, 2007 and 2008. And even with two Wild Card openings, their agitated and hungry fans might have to be content with improvement. Chances are 2016 will have an October.
Marty Noble is a columnist for MLB.com. This story was not subject to the approval of Major League Baseball or its clubs.