Can Alvarez handle first base? Three questions facing Bucs
Fifth-starter role up for grabs, while club wonders what it has in Kang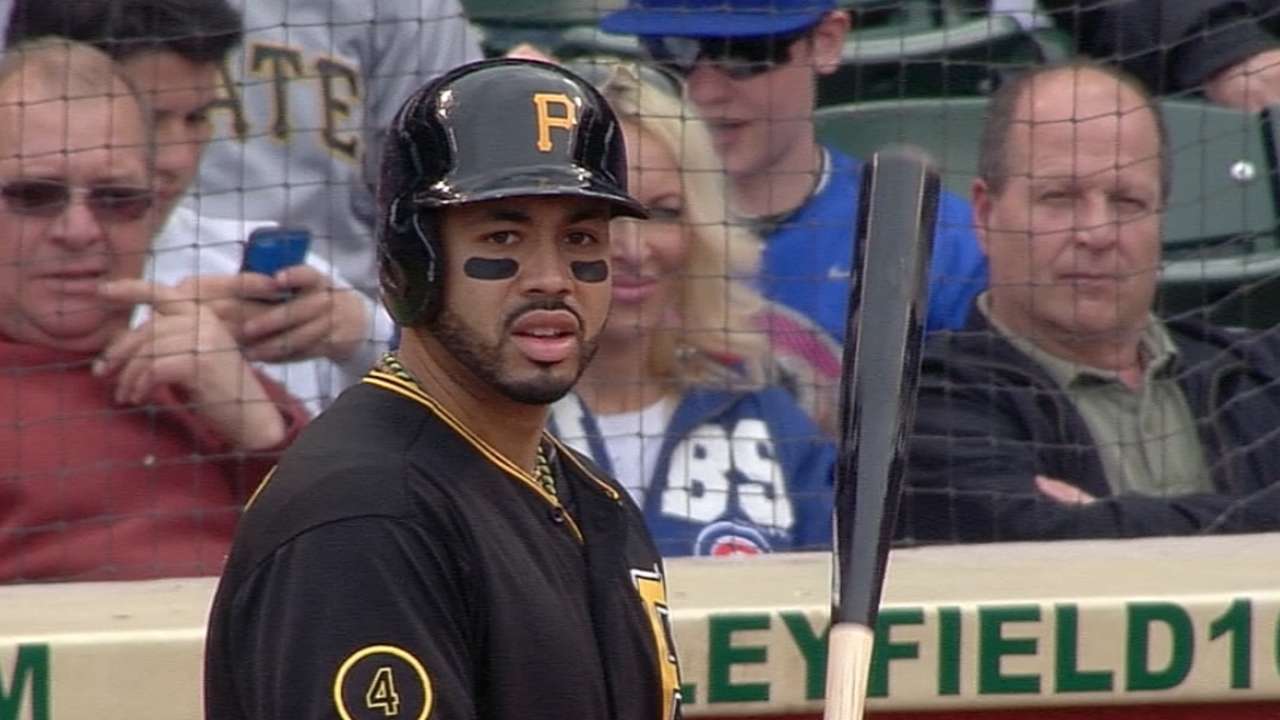 Spring's muse is tuning up the siren song of baseball, which is wafting over the the bridges and hills of Pittsburgh. Nine hundred miles south -- and 50 degrees "north" -- the Bucs hit the open fields of Pirate City in search of their destiny.
Pitchers and catchers were officially reporting Wednesday to Spring Training camp, where their first formal workout happens Thursday. They will take roll call, then start work toward Major League Baseball's honor roll. Two springs after a 2013 season manager Clint Hurdle called "historic" because the Bucs surprised with the Majors' fifth-best record, they are now expected to do at least as well. Various crystal balls, peered into by analysts and Las Vegas sports books, see the Bucs anywhere between the third- and fifth-best team in the big leagues.
It's time for the Pirates to put their mojo where the forecasters' mouth has been. Hurdle strides into Pirate City's clubhouse on two surgically replaced hips, back-slapping and pep-talking his batterymen before sending them out on the fields to set out on the seven-week trek to the April 6 season opener.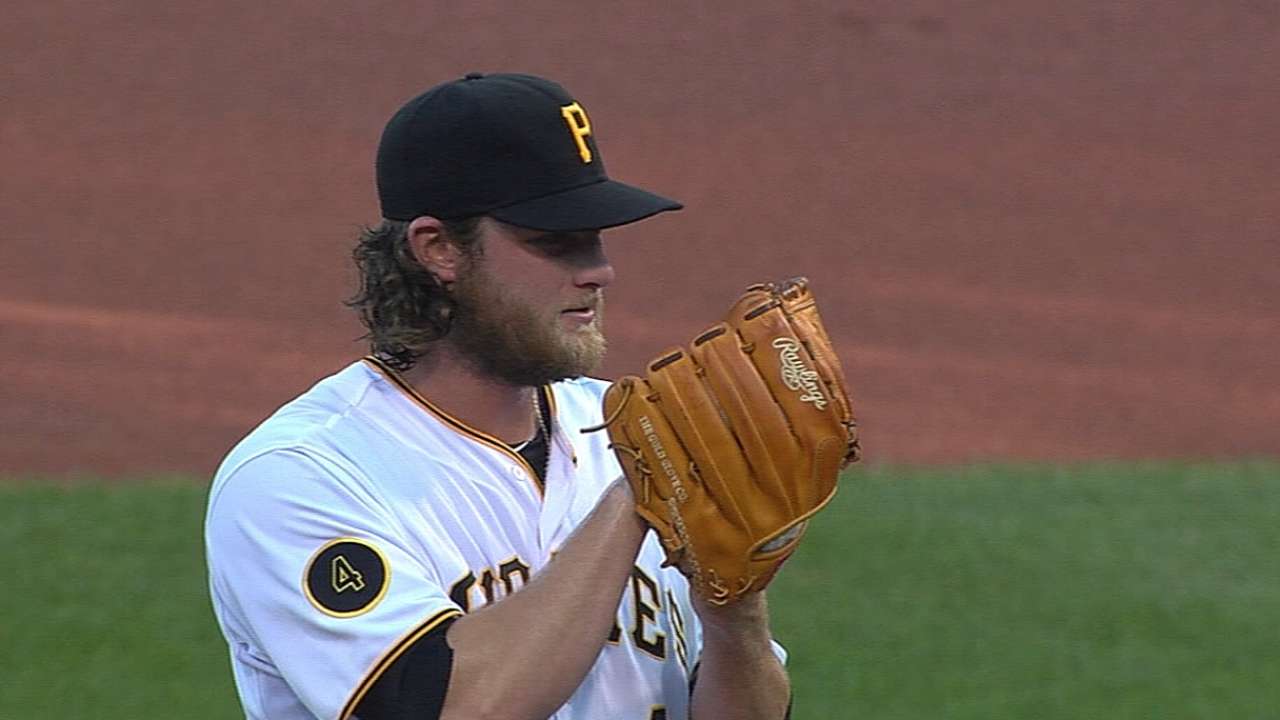 Position players will join in on Tuesday, the day after their mandatory reporting date.
Quite a few couldn't wait. Since the middle of last week, camp has been overrun by numerous players getting in early work, among them Gerrit Cole, Charlie Morton, A.J. Burnett, Neil Walker, Jose Tabata and Jung Ho Kang.
So we have the seductive answer to winter's spellbinding question, "When do the Pirates hit the fields?" But other leading questions remain.
1. Can Pedro Alvarez make a good first-base impression?
This might already be a moot point had a stress reaction in his left foot not ended his 2014 season in late August after five starts at his new position. As it is, Alvarez's adaptation to first base -- mentally as well as physically -- has been the offseason's main quandary. It is not a misguided preoccupation: This could be a game-changer, considering we're talking about the National League's 2013 co-homer king, and the Bucs have not had a 110-game first sacker since 2008 (Adam LaRoche).
2. If Morton is good to go, who is the No. 5 starter?
This would not be a pressing issue should Morton need some time beyond Opening Day to fully recover from Sept. 26 surgery on the labrum in his right hip, in which case Jeff Locke and Vance Worley could extend their competition into the regular season. However, Morton seems on track to be in the rotation from the get-go. Hence, the sort of showdown the Bucs haven't seen in years, between two proven, established Major League vets. Neither has any Minor League options remaining, heightening the suspense, because the odd man out would be exposed on waivers.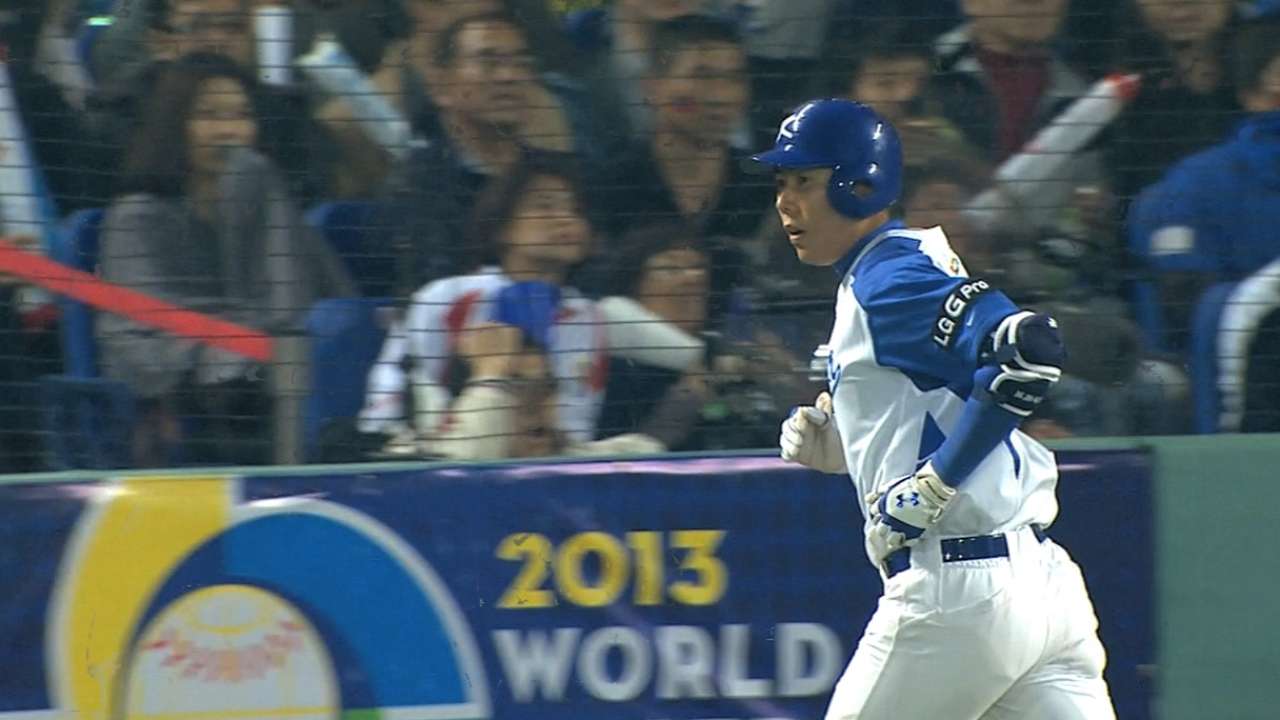 3. What do the Bucs have in Kang?
Spring's other mysteries are of interest to western Pennsylvania, but this one will resonate on the other side of the world and throughout MLB. The shortstop banged 41 homers last season in the Korean Baseball Organization, then became the first position player from that league to MLB by signing a four-year, $11 million deal with the Bucs. If Kang pans out, the Pirates will find themselves with two shortstop regulars, possibly landing Jordy Mercer on the trade market. And other Korean players will want to follow, and Major League teams will gladly oblige.
Tom Singer is a reporter for MLB.com and writes an MLBlog Change for a Nickel. Follow him on Twitter @Tom_Singer. This story was not subject to the approval of Major League Baseball or its clubs.