MLB.com Columnist
Lyle Spencer
O'Day tops among baseball's elite setup men
O's reliever held batters to .089 average with runners in scoring position in '14
The toughest relief pitcher in the National League in 2014 with runners in scoring position was the Reds' Aroldis Chapman. No surprise there. But the man from Cuba with the golden arm wasn't the No. 1 shutdown artist in the Major Leagues in those game-changing situations.
That distinction belonged to Orioles side-winder Darren O'Day, who has spent his career with four clubs getting big outs with little fanfare. Such is the life of the relatively unheralded specialists who work the middle innings into the ninth, keeping things in order for the high-profile closer to come on and rack up the save.
Part of a deep, resourceful bullpen that has had a major role in the recent success of manager Buck Showalter's Orioles, O'Day held hitters to an .089 batting average with runners in scoring position last year. Among relievers working at least 50 innings, Fernando Abad of the A's (.100), Brett Cecil of the Jays (.120), the Mariners' Tom Wilhelmsen (.125) and the Yankees' Dellin Betances (.128) also excelled.
Chapman held hitters to a .111 average with men in scoring position to lead the NL, followed by the Padres' Joaquin Benoit (.114), the Pirates' Jared Hughes (.127) and the Brewers' Francisco Rodriguez (.143).
Dealing for the American League champion Royals in front of dominant closer Greg Holland, Wade Davis and Kelvin Herrera brought a new level of respect to setup men last season. When Rodriguez produced his record 62 saves for the 2008 Angels, he shared credit with Scot Shields, master of the eighth inning.
A look of some of the game's elite setup artists:
O'Day, Orioles
K-Rod's Angels teammate as a rookie in 2008, intently studying the work habits of Shields and Darren Oliver, O'Day embodies the workmanlike nature of a reliever in the shadows. O'Day busted out in 2009 with the Rangers after pitching four games for the Mets, who'd claimed him from the Angels in the Rule 5 Draft. A waiver claim by the Orioles after the 2011 season, O'Day has been a rock (17-6, 2.05 ERA, 0.941 WHIP) for three seasons.
Among all setup and middle relievers over the past six years with at least 300 total innings, O'Day is the leader in ERA at 2.18 across 335 innings. His .200 batting average allowed is surpassed only by Tyler Clippard's .183 and Benoit's .191. The native Floridian has shown that you don't have to throw 95-100 mph to excel; you can do it with movement, command and guile.
Luke Gregerson, Astros
Like O'Day, Gregerson doesn't blow up any radar guns with his upper-80s fastball, but his killer slider and ability to keep the ball down in good spots have enabled him to lead the Majors in holds with 154 in his six seasons. Durable and consistent for five years in San Diego before moving to the A's last year, Gregerson signed a free-agent deal with a Houston club in dire need of quality relief. His 1.078 career WHIP and 2.75 ERA averaging 72.5 appearances should make him an ideal complement to Pat Neshek, another proven reliever.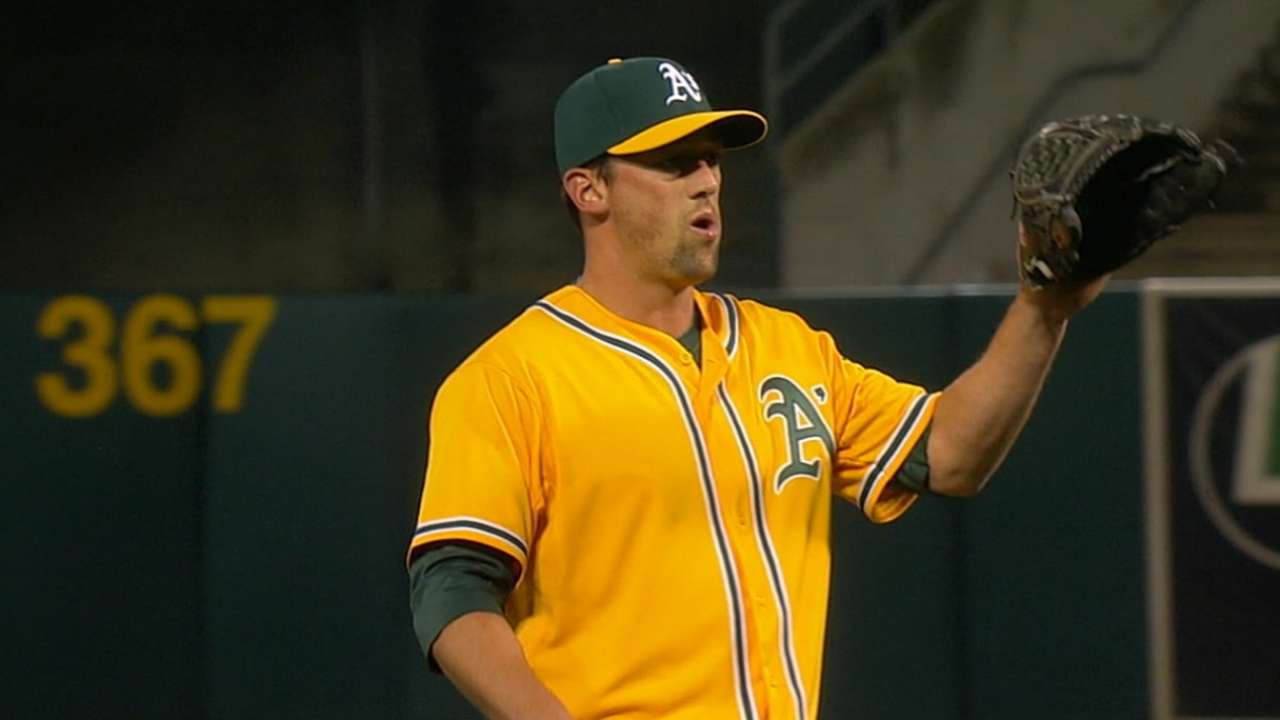 Clippard, Athletics
The NL holds leader three times with the Nationals, Clippard brings his wicked changeup and splitter along with a 91-93 mph fastball to Oakland in a deal sending infielder Yunel Escobar to Washington. Only Gregerson has more holds than Clippard's 150, and he has been the most durable pitcher in this category with 453 2/3 innings since 2009, with a WHIP of 1.084 and 2.88 ERA.
Joel Peralta, Dodgers
Another setup man on the move, Peralta goes from the Rays to the other sunshine coast to help mend a bullpen that faltered for the Dodgers last summer. Peralta is third in the Majors in holds the past six seasons with 130, and he has held hitters to a .205 batting average. He's no kid, turning 39 two weeks before Opening Day, and his 4.41 ERA last year is a concern. But Peralta has a track record, and the Dodgers' new front-office minds know him well from their Tampa Bay days.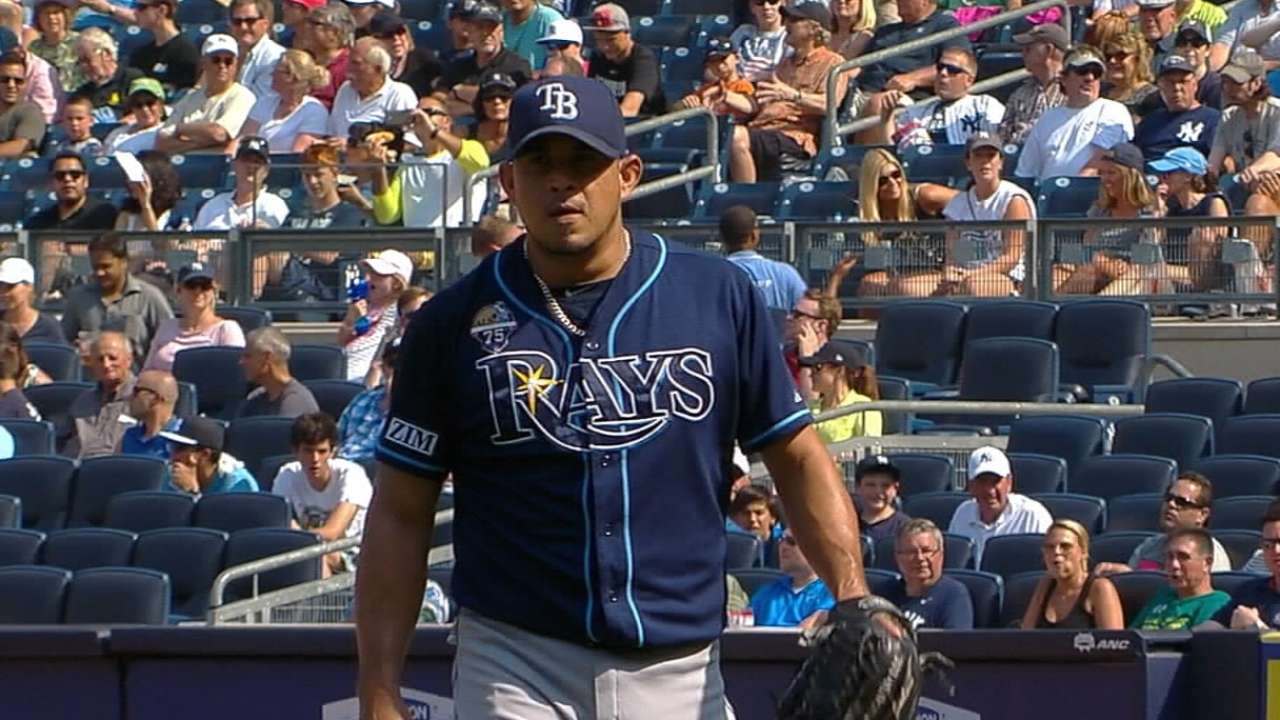 Joe Smith, Angels
In the O'Day mold, keeping hitters off-balance with his finely tuned stuff and deception, Smith is no ordinary Joe setting up for Huston Street, to form a shutdown duo manager Mike Scioscia can compare to Shields and K-Rod. Eighth in the Majors in holds with 135 in his eight seasons -- including two with the Mets and five with the Indians -- Smith had his best year in 2014. Closing capably before Street was acquired from the Padres, Smith delivered career bests in innings (74 2/3), ERA (1.81) and WHIP (0.804). Over his career, he has held hitters to a .219 batting average.
Matt Thornton, Nationals
Since 2005, his first full season in the Majors with the Mariners before establishing himself as a White Sox anchor, Thornton is the holds leader with 188 -- 15 more than fellow lefty Scott Downs, now with the Indians. Dividing his time between the Yankees and Nats in 2014, Thornton showed he had the goods at 37 with his 1.75 ERA and 1.139 WHIP in 64 appearances. He figures as a key, if characteristically understated, component on a brilliant pitching staff.
Lyle Spencer is a reporter for MLB.com. This story was not subject to the approval of Major League Baseball or its clubs.