Tanaka arrives at camp, plays long toss
Righty, entering second season with Yanks, has reported no issues with elbow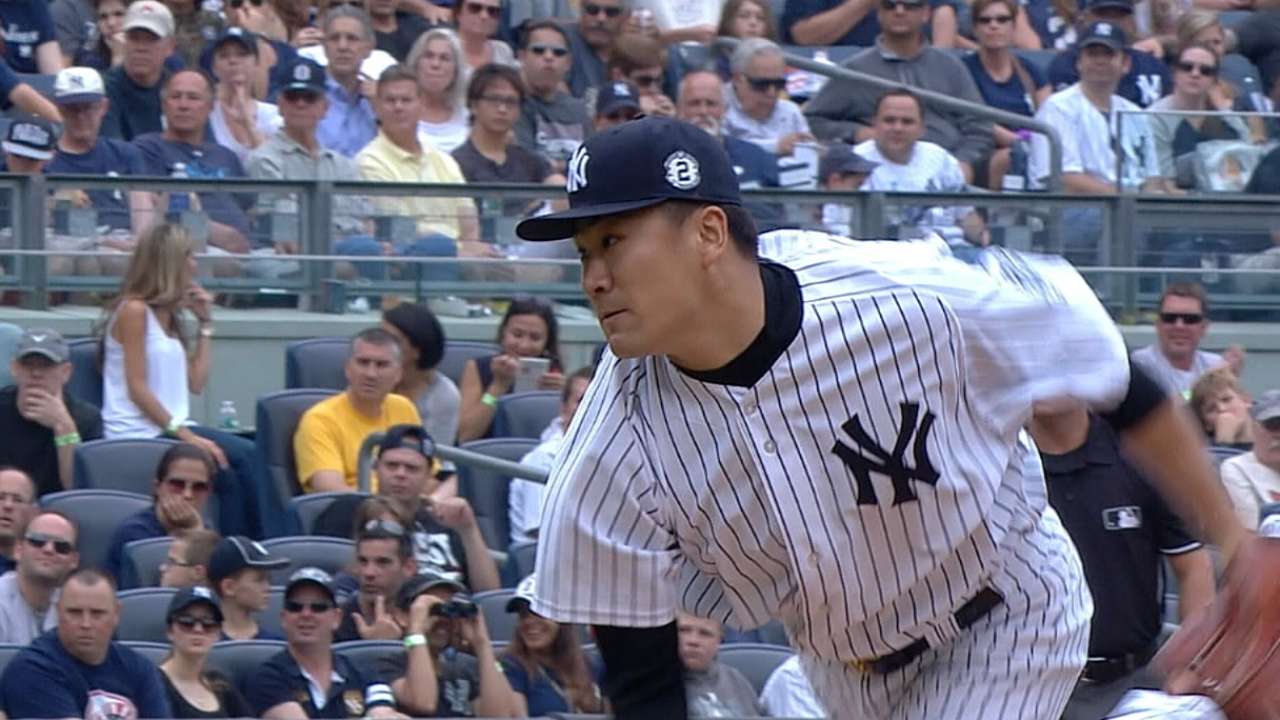 TAMPA, Fla. -- Masahiro Tanaka's second season with the Yankees officially got underway on Tuesday as the right-hander reported to camp and played long toss at the team's Minor League complex.
The 26-year-old is looking to improve upon a debut campaign that saw him dominate through his first 17 starts before sustaining a partially torn ulnar collateral ligament in July. On the advice of four doctors, Tanaka rehabbed the injury and was able to return for two late September outings.
"That's unbelievable," said Yankees right-hander Ivan Nova. "I didn't know that he would be able to do it like he did it. At the end of the season, to be able to pitch two more games and then come here like nothing happened, it's awesome."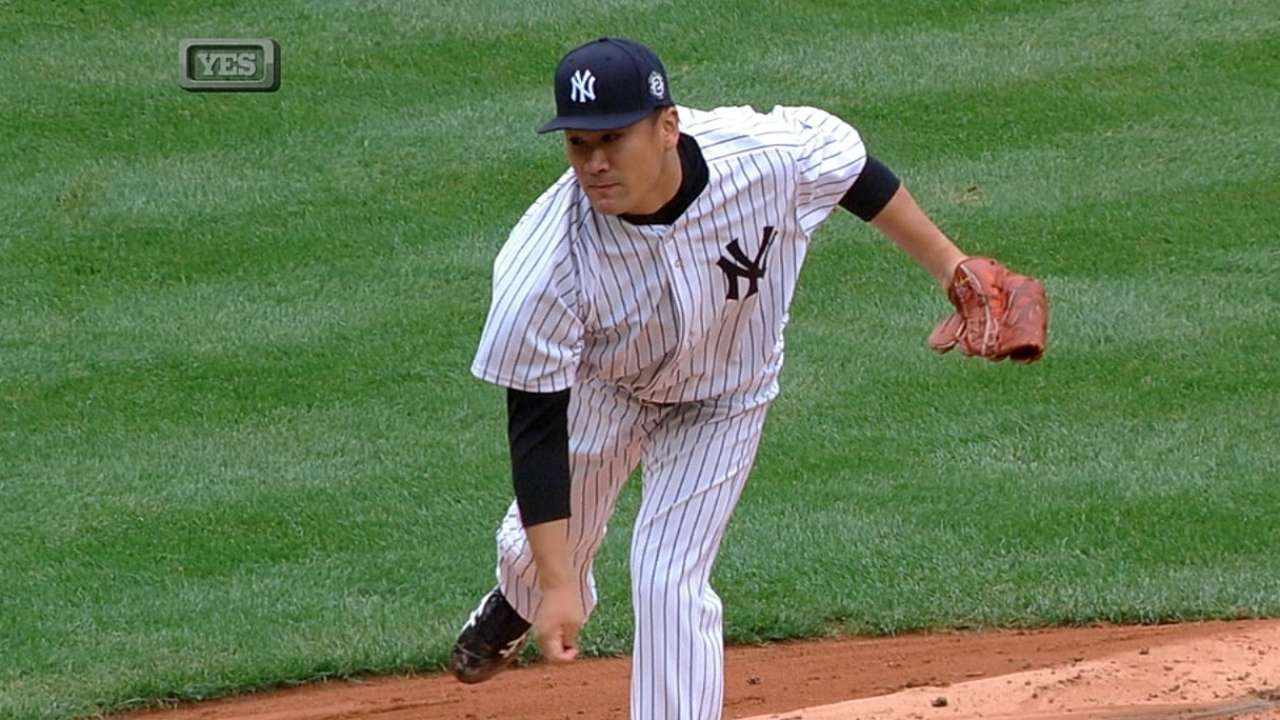 There is no guarantee that Tanaka will be able to avoid Tommy John surgery, but the Yankees are encouraged because he was able to go through a normal offseason training program in Japan and has reported no issues.
Tanaka plans to address the media on Friday, when Yankees pitchers and catchers are due to report. Pitching coach Larry Rothschild said that it is possible Tanaka could be given a similar Spring Training workload to last year with no limitations.
"You have to be aware of it, but we'll be aware to put schedules together and things like that to try to keep him healthy," Rothschild said. "So far, everything has been good. That doesn't mean that it will be going forward, but we're going to do everything we can to make sure that hopefully it is."
Tanaka made 20 starts in his first big league season, going 13-5 with a 2.77 ERA, and he was named to the American League All-Star team via the player ballot. He left Japan last week and made a brief stop in New York, where he stopped by Yankee Stadium -- playing catch in the tunnel outside the clubhouse because the field was covered with snow -- before beginning the Florida portion of his spring.
"We won't rush him into it; I want to see what he's done," Rothschild said. "I know what he's done [in Japan], I just want to see how much effort and force he's using, and then we'll go from there."
On Tuesday, Tanaka tossed across a practice field with his interpreter, Shingo Horie, and worked out before departing the complex. Nova, who is rehabbing from Tommy John surgery and aims to return in June, said that it is encouraging to see how quickly Tanaka seems to have bounced back.
"He was throwing. I wasn't expecting to see that," Nova said. "He looked like the same guy, smiling all the time."
Bryan Hoch is a reporter for MLB.com. Follow him on Twitter @bryanhoch and read his MLBlog, Bombers Beat. This story was not subject to the approval of Major League Baseball or its clubs.