Howard's production among Phillies' key questions
Return to form could benefit slugger, club; health status of Lee also a big factor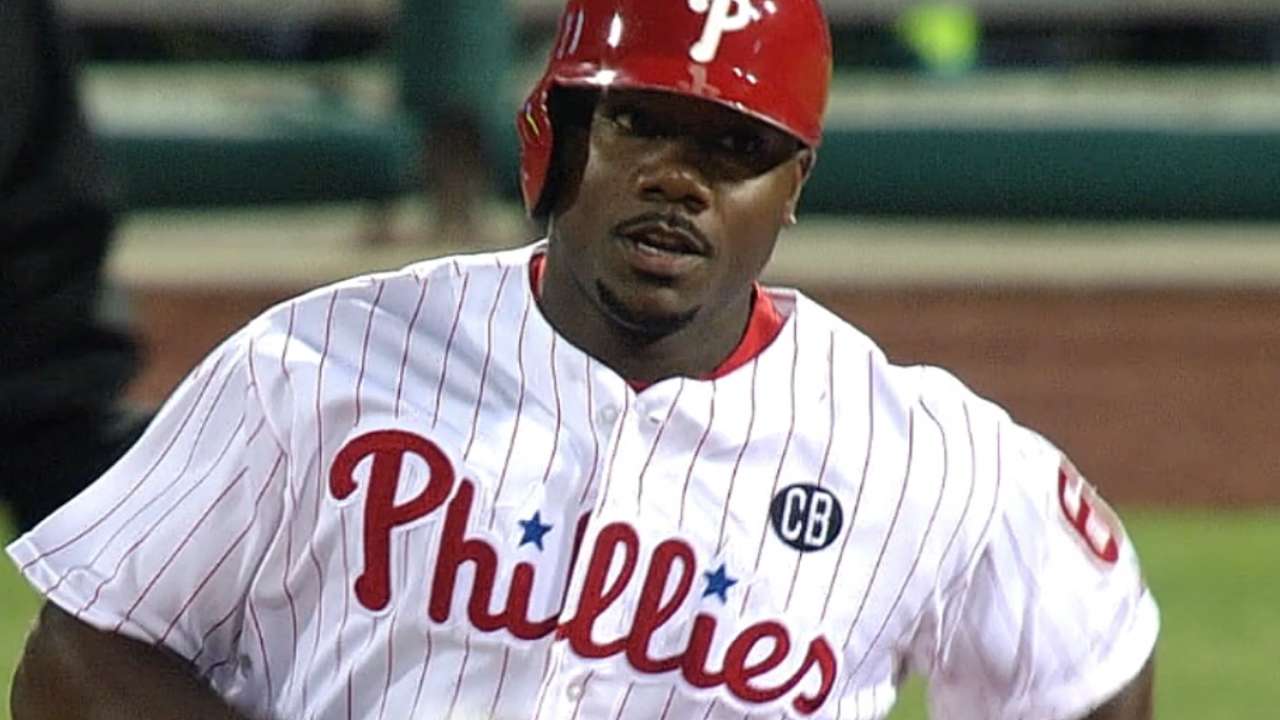 PHILADELPHIA -- There will be no "State of the Jimmy" this spring at Bright House Field. Every spring, Jimmy Rollins gathered with reporters just outside the Phillies' clubhouse, typically at a nearby picnic table, where he spoke for about 20 minutes about the upcoming season and the expectations for himself and his team. Rollins always proved engaging and gave reporters an easy story for the day as he always said more than a few memorable things.
But the Phils traded Rollins to the Dodgers in December, so the quotes will have to come from elsewhere. Fortunately, there are plenty of people curious to hear what Cole Hamels, Ryan Howard, Chase Utley, Jonathan Papelbon and Cliff Lee have to say about the 2015 season.
They could be traded at any point as the Phillies build for the future.
Here are three questions the Phils hope to answer before Opening Day on April 6 against the Red Sox at Citizens Bank Park:
1. How much is left in Howard's tank?
It is no secret the Phillies have been trying for some time to trade Howard, who has $60 million remaining on his contract. They have found no takers, as his production has declined over the years. But the Phils are curious to see Howard this spring. He concluded a legal battle with his family late last year, which must have weighed on him. They wonder if a clearer mind will help Howard on the field. They also wonder if Howard has a chip on his shoulder after hearing how the club would love to jettison him, and if he can take that motivation to the field. If he does, maybe Philadelphia can finally flip him to a team that needs a first baseman/designated hitter.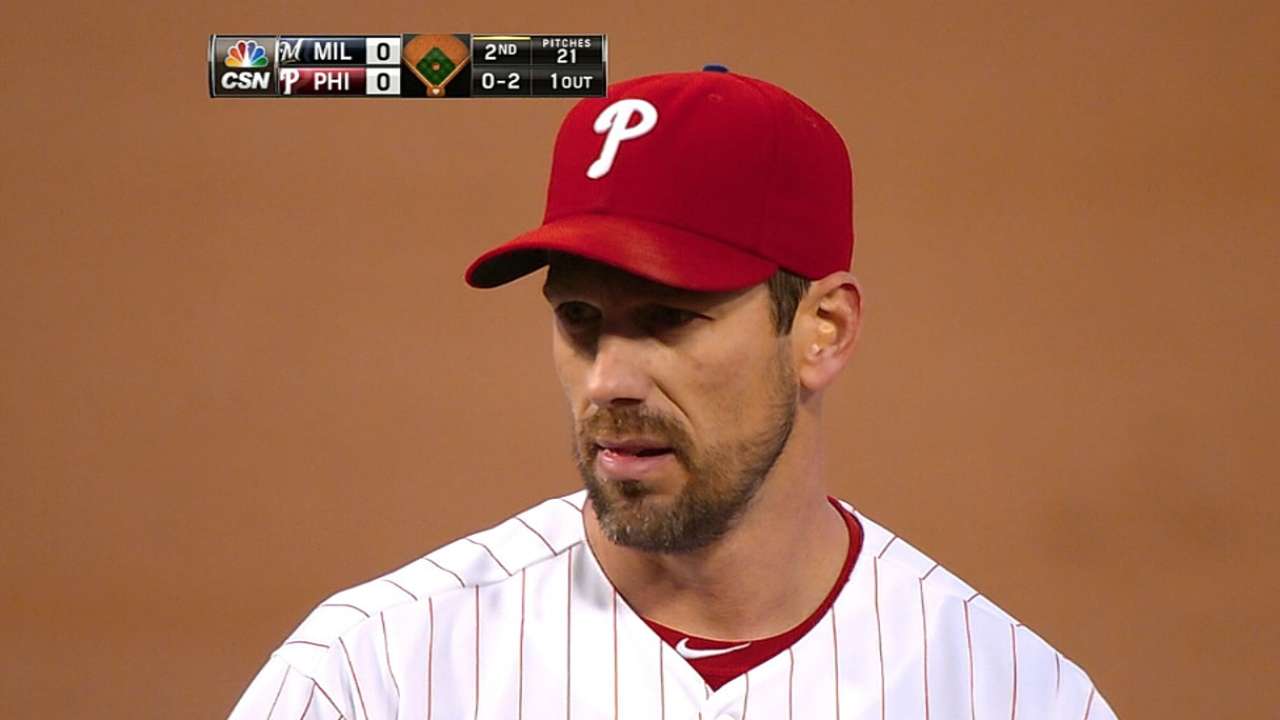 2. Is Lee healthy?
Lee is another player the Phillies would love to trade, but it is near impossible at the moment because he finished last season on the disabled list with an injured left elbow. Lee will make $25 million this season, plus he has a $12.5 million buyout on a $27.5 million club option for 2016. The option automatically vests if he pitches 200 innings this year and he does not finish the season on the DL with an elbow or shoulder injury. Those are some serious obstacles at the moment, but if Lee looks healthy this spring, the Phils might be able to make a trade before the July 31 non-waiver Trade Deadline.
3. Are any younger players ready to seize their opportunity?
While everybody waits to see if the Phillies are going to trade anybody else before Opening Day, the younger players in camp are trying to prove they should be part of the organization's future. It is a group that includes Domonic Brown, Ben Revere, Cody Asche, Miguel Alfredo Gonzalez, Maikel Franco, Darin Ruf, Freddy Galvis, Odubel Herrera and others. The Phils are hoping more than a couple step up this spring.
Todd Zolecki is a reporter for MLB.com. This story was not subject to the approval of Major League Baseball or its clubs.