Blue Jays' lineup, rotation a work in progress
Several positions will be up for grabs during camp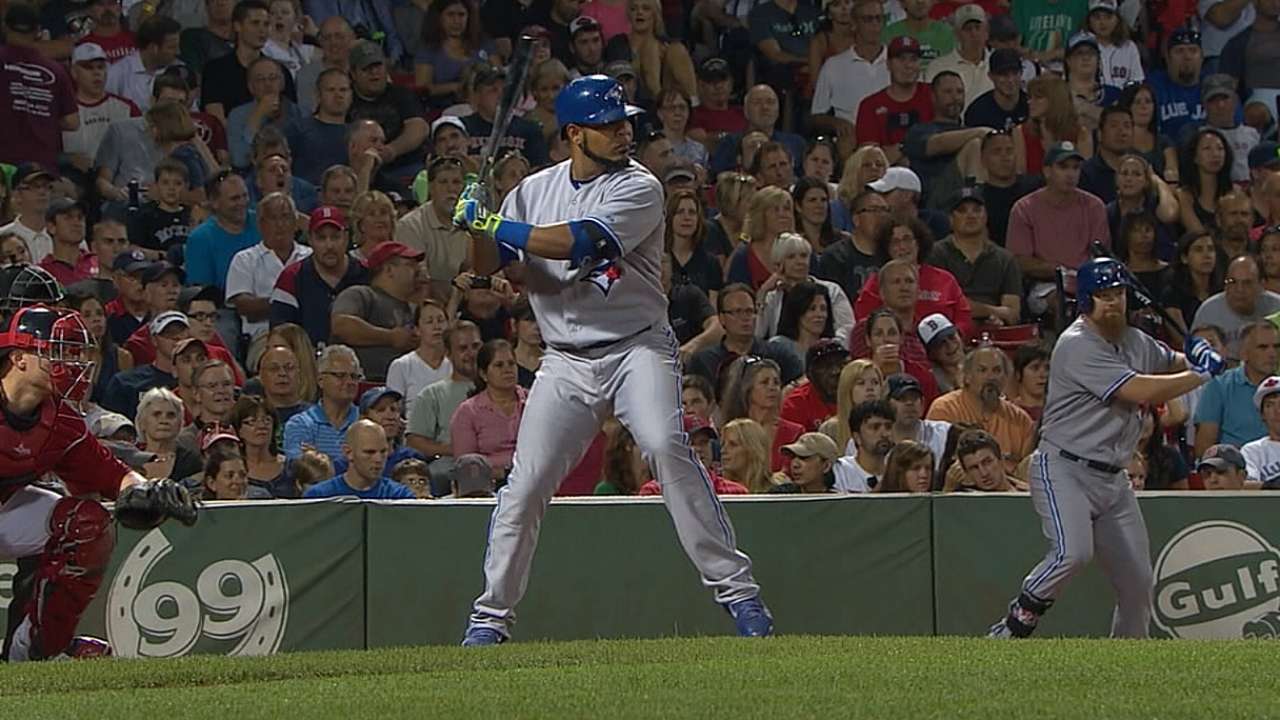 TORONTO -- The Blue Jays are closing in on the start of what should prove to be one of the more eventful Spring Trainings in recent memory.
Toronto considers itself a contender, but the lineup and pitching staff remain works in progress. There are several key positions up for grabs and a batting order that has yet to be fully constructed.
The Blue Jays initially expressed an interest in using Edwin Encarnacion at designated hitter, with Justin Smoak and Danny Valencia at first base. But that also was assuming that Dioner Navarro would be traded, and his pending return could cause Toronto to eventually re-think its position on Encarnacion.
At second base, the Blue Jays will have a large group of candidates competing for the spot, with Maicer Izturis, Ryan Goins and rookie Devon Travis the apparent front-runners. In the bullpen, Brett Cecil and Aaron Sanchez are expected to battle it out for the closer's spot, but no matter what happens there, both pitchers should be expected to eat up valuable innings in late relief.
The final prominent spot up for grabs can be found in the rotation. Marco Estrada and Daniel Norris are the likely candidates, but a decision likely won't be made until late in camp.
In the days leading up to the start of Spring Training, MLB.com has been running a six-part series that takes a close look at every aspect of all 30 teams. The fifth installment outlines the projected lineup, rotation and bullpen.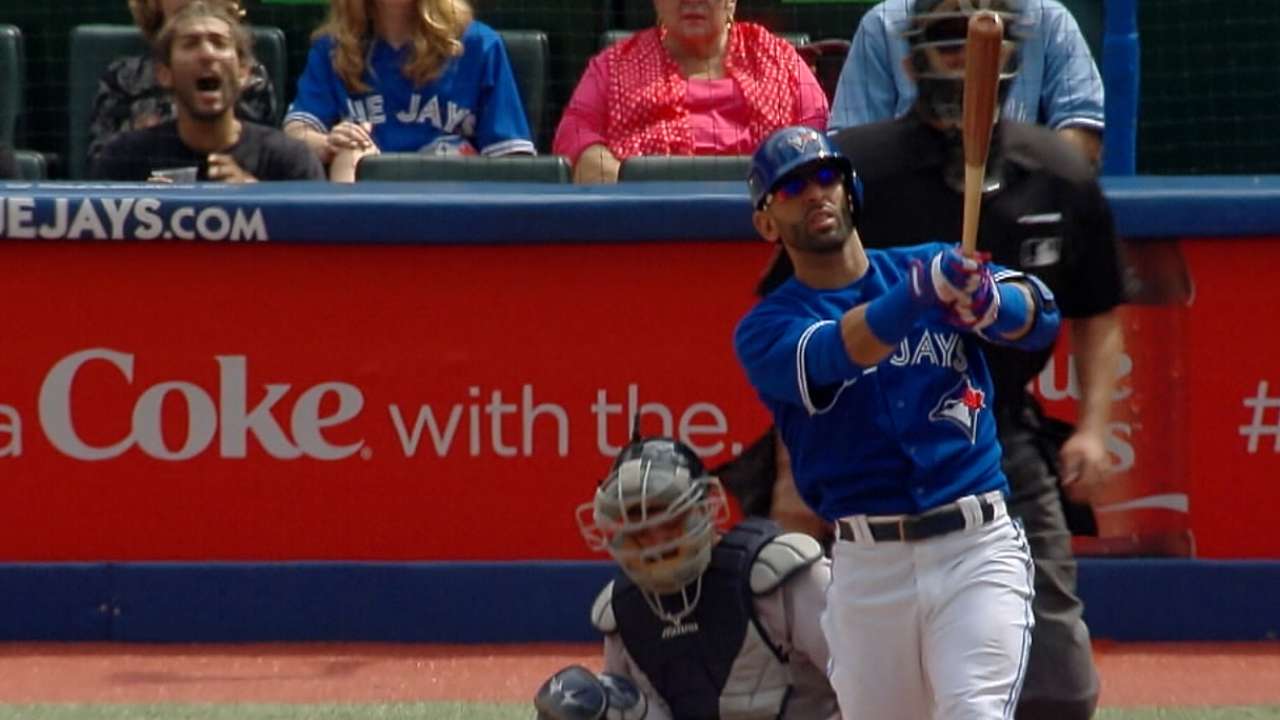 2014 record
83-79, third in the American League East
Projected batting order
1. SS Jose Reyes:
.287 BA, .328 OBP, .398 SLG, 9 HR, 51 RBI, 30 SB in 2014
2. C Russell Martin:
.290 BA, .402 OBP, .430 SLG, 11 HR, 67 RBI in 2014
3. RF Jose Bautista:
.286 BA, .403 OBP, .524 SLG, 35 HR, 103 RBI in 2014
4. DH Encarnacion:
.268 BA, .354 OBP, .547 SLG, 34 HR, 98 RBI in 2014
5. 3B Josh Donaldson:
.255 BA, .342 OBP, .456 SLG, 29 HR, 98 RBI in 2014
6. LF Michael Saunders:
.273 BA, .341 OBP, .450 SLG, 8 HR, 34 RBI in 2014
7. 1B Smoak:
.202 BA, .275 OBP, .339 SLG, 7 HR, 30 RBI in 2014
8. 2B Izturis:
.286 BA, .324 OBP, .314 SLG, 0 HR, 1 RBI in 2014
9. CF Dalton Pompey:
.231 BA, .302 OBP, .436 SLG, 1 HR, 4 RBI in 2014
Projected rotation
1. R.A. Dickey, 14-13, 3.71 ERA in 2014
2. Marcus Stroman, 11-6, 3.65 ERA in 2014
3. Mark Buehrle, 13-10, 3.39 ERA in 2014
4. Drew Hutchison, 11-13, 4.48 ERA in 2014
5. Estrada, 7-6, 4.36 ERA in 2014
Projected bullpen
Closer: Cecil, 5 saves, 2.70 ERA in 2014
RH setup man: Sanchez, 1.09 ERA in 2014
LH setup man: Aaron Loup, 3.15 ERA in 2014
Gregor Chisholm is a reporter for MLB.com. Read his blog, North of the Border, and follow him on Twitter @gregorMLB. This story was not subject to the approval of Major League Baseball or its clubs.