Spring camp full of intrigue for new-look Braves
Manager Gonzalez to mix and match in search of right platoons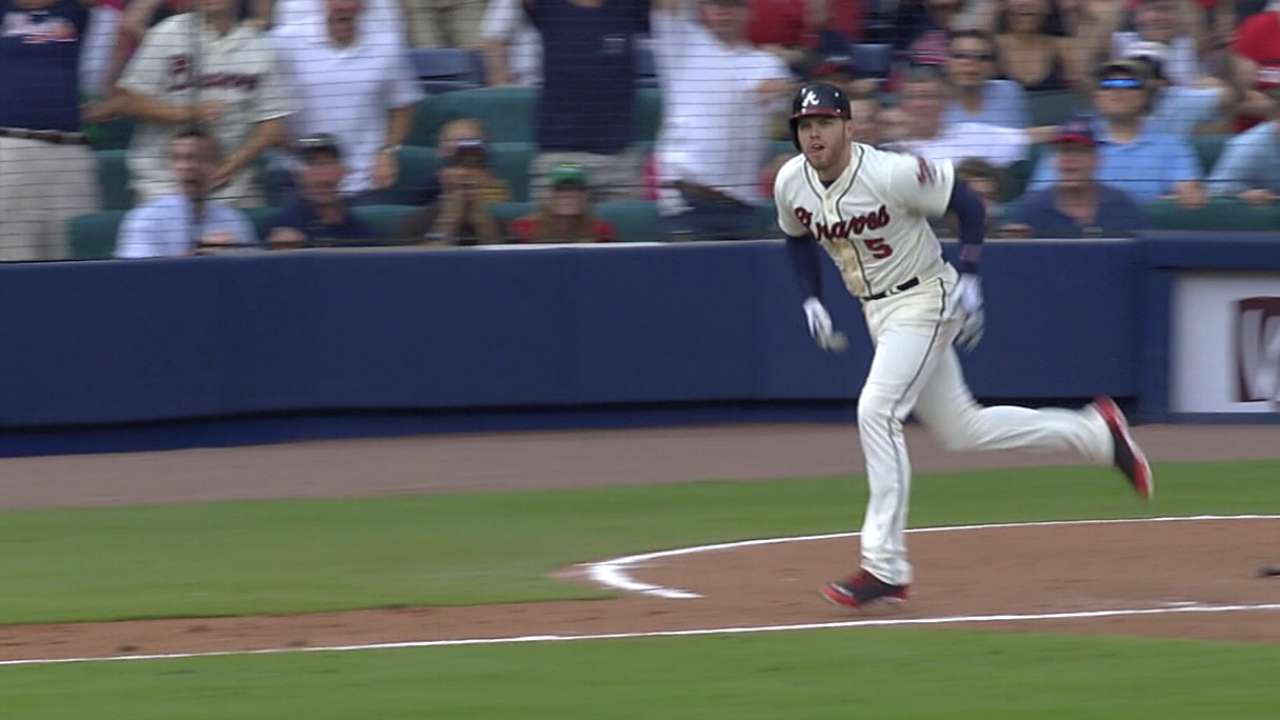 ATLANTA -- Now that they have been provided a significantly altered and more versatile roster, Braves manager Fredi Gonzalez and his coaches will spend the next six weeks attempting to form a jumbled puzzle that comes in the form of potential lineup mixes and roster decisions.
Gonzalez has indicated that first baseman Freddie Freeman, shortstop Andrelton Simmons and right fielder Nick Markakis might be his only true everyday players. In other words, he is toying with the idea of utilizing a platoon at four different positions and giving A.J. Pierzynski a chance to occasionally spell Christian Bethancourt behind the plate.
By signing Eric Young Jr. to a Minor League contract last week, the Braves gained a player who could bat leadoff against right-handed starting pitchers, while platooning with Jonny Gomes in left field. But if Zoilo Almonte outplays Young during Spring Training, he might gain that platoon role. Consequently, Gonzalez would have to determine whether he would then bat Markakis in the leadoff spot on a regular basis until top prospect Jose Peraza is ready to assume his role as Atlanta's starting second baseman.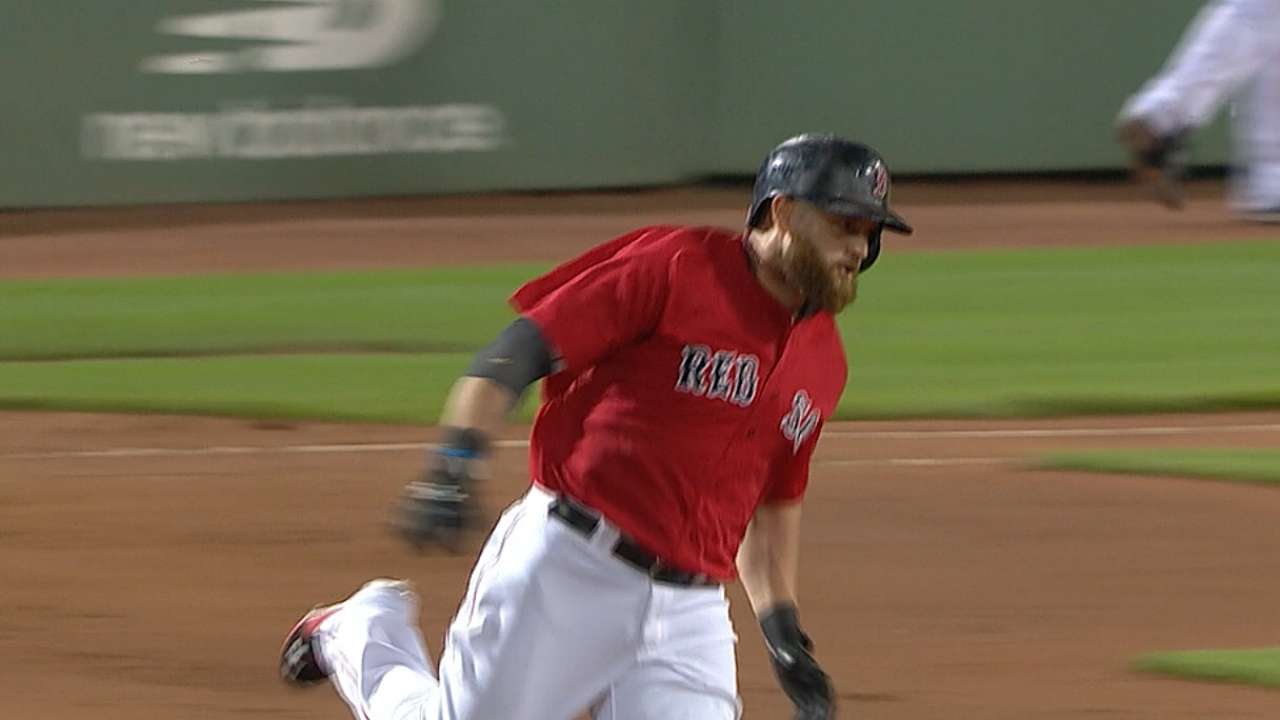 Alberto Callaspo is currently slotted to play second base against left-handed starters and spell Chris Johnson at third base against right-handers. But given Callaspo's recent decline, there is reason to wonder if Phil Gosselin is actually better suited for that role. To take that one step further, if Johnson impresses over the next few weeks, there might be reason to wonder if he might actually be a better option than Callaspo to man the third-base role against right-handed starters.
Non-roster invitee Kelly Johnson could also further complicate the decisions Gonzalez is forced to make regarding how he will man the second-base and third-base positions.
Gonzalez's pitching-related decisions appear to be less complicated. But if Mike Minor has not fully recovered from last year's shoulder ailment, then Eric Stults, Mike Foltynewicz and Wandy Rodriguez might be battling for the final two available rotation spots. If non-roster invitees Jose Veras and Michael Kohn live up to their potential, Arodys Vizcaino and Luis Avilan might be the odd men out in the battle for the final bullpen spots.
2014 record
79-83, T-2nd in the National League East
Projected batting order vs. RHP
1. LF Eric Young Jr.:
.229 BA, .299 OBP, .311 SLG, 30 SB in 2014
2. SS Andrelton Simmons:
.244 BA, .286 OBP, .381 SLG, 7 HR, 46 RBI in 2014
3. 1B Freddie Freeman:
.288 BA, .386 OBP, .461 SLG, 18 HR, 78 RBI in 2014
4. RF Nick Markakis:
.276 BA, .342 OBP, .386 SLG, 14 HR, 50 RBI in 2014
5. 3B Chris Johnson:
.263 BA, .292 OBP, .361 SLG, 10 HR, 58 RBI in 2014
6. CF B.J. Upton :
.208 BA, .287 OBP, .333 SLG, 12 HR, 35 RBI in 2014
7. 2B Phil Gosselin:
.266 BA, .304 OBP, .320 SLG, 1 HR, 3 RBI in 2014
8. C Christian Bethancourt :
.248 BA, .274 OBP, .274 SLG, 0 HR, 9 RBI in 2014
Projected batting order vs. LHP
1. RF Markakis
2. SS Simmons
3. 1B Freeman
4. 3B Chris Johnson
5. LF Jonny Gomes:
.234 BA, .327 OBP, .330 SLG, 6 HR, 37 RBI in 2014
6. 2B Gosselin
7. CF Upton
8. C Bethancourt
Projected rotation
1. Julio Teheran , 14-13, 2.89 ERA and two shutouts in 2014
2. Alex Wood , 11-11, 2.78 ERA in 2014
3. Shelby Miller , 10-9, 3.74 ERA in 2014
4. Mike Minor, 6-12, 4.77 ERA in 2014
5. Eric Stults, 8-17, 4.30 ERA in 2014
Projected bullpen
Closer: Craig Kimbrel, 47/51 saves, 1.61 ERA in 2014
RH setup man: Jason Grilli , 4.00 ERA in 2014
RH setup man: Jim Johnson , 7.09 ERA in 2014
Mark Bowman is a reporter for MLB.com. This story was not subject to the approval of Major League Baseball or its clubs.