Yankees have several options regarding lineup
Club will use Spring Training to figure out how players on its roster fit best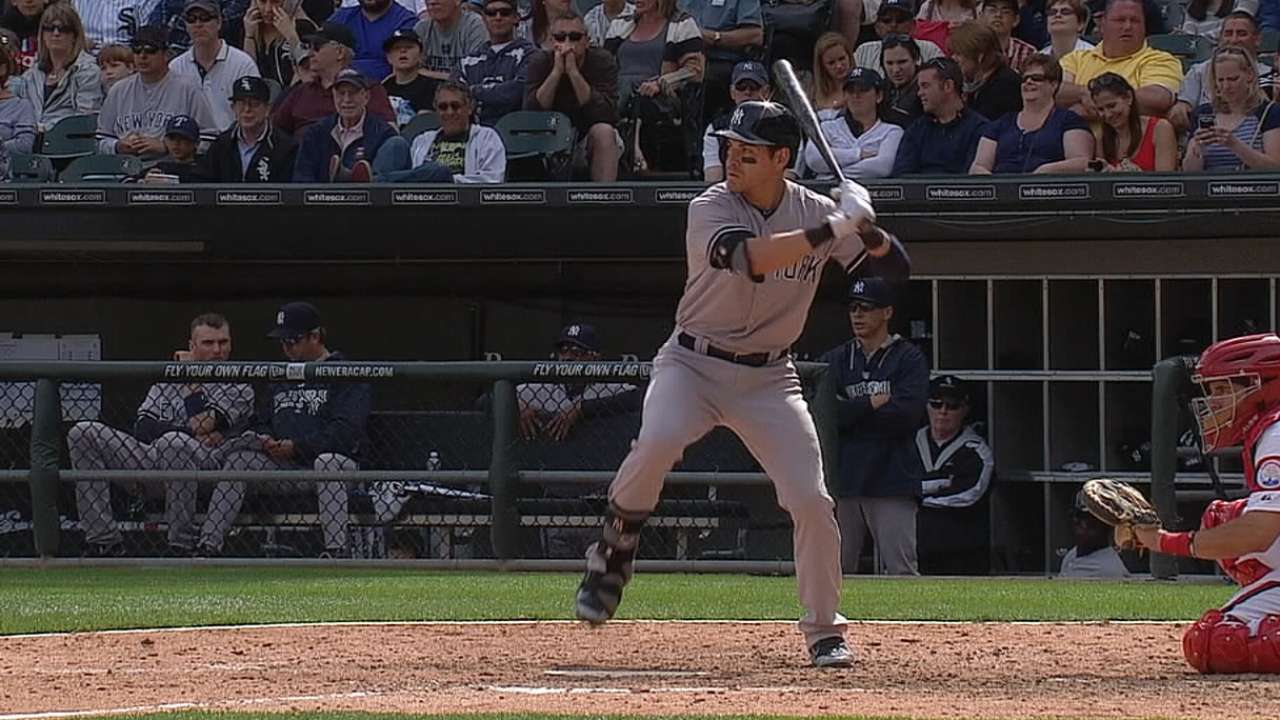 TAMPA, Fla. -- With the Yankees almost set to begin their Spring Training camp, MLB.com is preparing by previewing some of the most important storylines that the players, executives and fans will be tracking down at George M. Steinbrenner Field in Tampa.
In this installment, we will run down one possible permutation of the team that general manager Brian Cashman and manager Joe Girardi will spend the next seven weeks evaluating. Together, they'll whittle the 68 invited players into a 25-man roster that will take the field for Opening Day at Yankee Stadium on April 6.
As previously examined, the Yankees have many questions that need answers, and so club officials are reluctant to lock into many decisions at this time. Thus, the lineup published below is just one possibility and certainly will be open for discussion -- feel free to make your voice heard in the comments section.
"We're anxious to get to Spring Training to see what we've got," Cashman said recently. "I know we had a lot of areas of need. We wanted to get younger, but we had a lot of areas to fill. We are pleased with how the winter has gone. We've got a lot of guys with some risk, upside and youth. That creates a potpourri of things that can happen."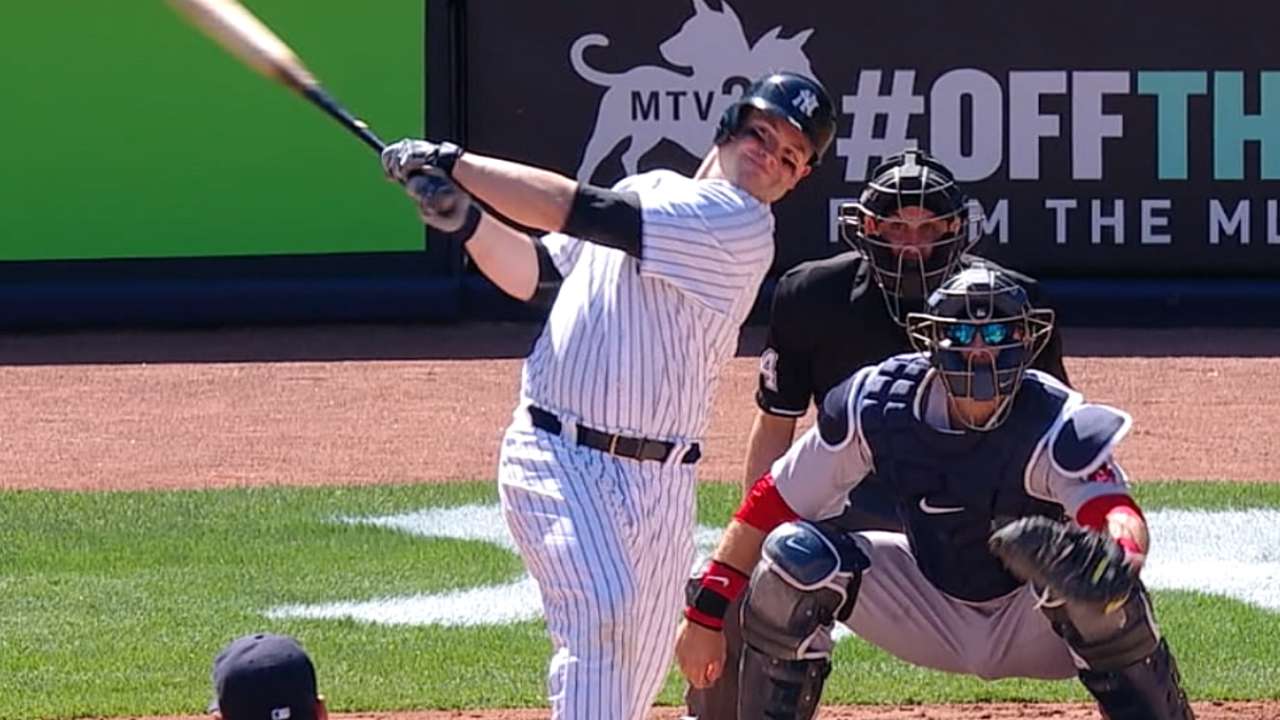 2014 record
84-78, second in the American League East
Projected batting order
1. CF Jacoby Ellsbury:
.271 BA, .328 OBP, .419 SLG, 16 HR, 70 RBIs in 2014
2. LF Brett Gardner:
.256 BA, .327 OBP, .422 SLG, 17 HR, 58 RBIs in 2014
3. RF Carlos Beltran:
.233 BA, .301 OBP, .402 SLG, 15 HR, 49 RBIs in 2014
4. C Brian McCann:
.232 BA, .286 OBP, .406 SLG, 23 HR, 75 RBIs in 2014
5. 1B Mark Teixeira:
.216 BA, .313 OBP, .398 SLG, 22 HR, 62 RBIs in 2014
6. 3B Chase Headley:
.243 BA, .328 OBP, .372 SLG, 13 HR, 49 RBIs in 2014
7. DH Garrett Jones:
.246 BA, .309 OBP, .411 SLG, 15 HR, 53 RBIs in 2014
8. 2B Stephen Drew:
.162 BA, .237 OBP, .299 SLG, 7 HR, 26 RBIs in 2014
9. SS Didi Gregorius:
.226 BA, .290 OBP, .363 SLG, 6 HR, 27 RBIs in 2014
Projected rotation
1. RHP Masahiro Tanaka, 13-5, 2.77 ERA in 2014
2. RHP Michael Pineda, 5-5, 1.89 ERA in 2014
3. LHP CC Sabathia, 3-4, 5.28 ERA in 2014
4. RHP Nathan Eovaldi, 6-14, 4.37 ERA in 2014
5. LHP Chris Capuano, 3-4, 4.35 ERA in 2014
Projected bullpen
Closer: Dellin Betances, 1 save, 1.40 ERA in 2014
RH setup man: David Carpenter, 3.54 ERA in 2014
LH setup man: Andrew Miller, 2.02 ERA in 2014
Bryan Hoch is a reporter for MLB.com. Follow him on Twitter @bryanhoch and read his MLBlog, Bombers Beat. This story was not subject to the approval of Major League Baseball or its clubs.