Lineup questions abound as Tigers hit spring camp
Makeup of offense hinges on health of sluggers Cabrera, Martinez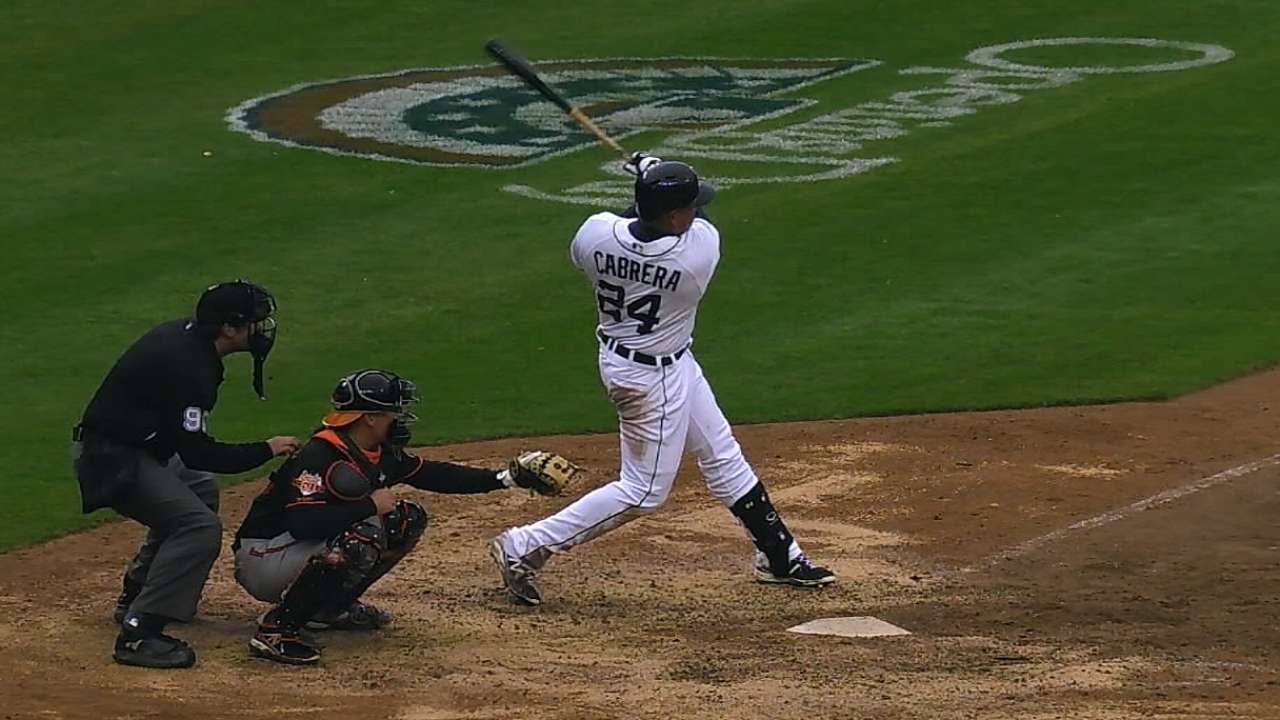 DETROIT -- Go ahead, take your best guess at the Tigers' batting order. Until manager Brad Ausmus has more information on several key players, that's essentially what he's doing too.
First and foremost, he has to wait on the health of Miguel Cabrera and Victor Martinez, both of whom could be ready by Opening Day or soon thereafter following offseason surgeries. Neither, however, will have a clear status until near the end of Spring Training. That's huge, because Detroit's offense revolves around them in the middle of the order.
Beyond that, Ausmus has to figure out the best option for a No. 2 hitter from a roster that includes virtually no ideal options. The most obvious, Ian Kinsler, is expected to bat leadoff. The candidate with the best skill set, Jose Iglesias, didn't have an at-bat in 2014 thanks to stress fractures in both of his shins. Ausmus famously threw Alex Avila's name up for consideration for the job, citing an on-base ability that counteracts like lack of speed. The winner gets to see strikes batting in front of Cabrera, a slot that did wonders for Torii Hunter at times last year.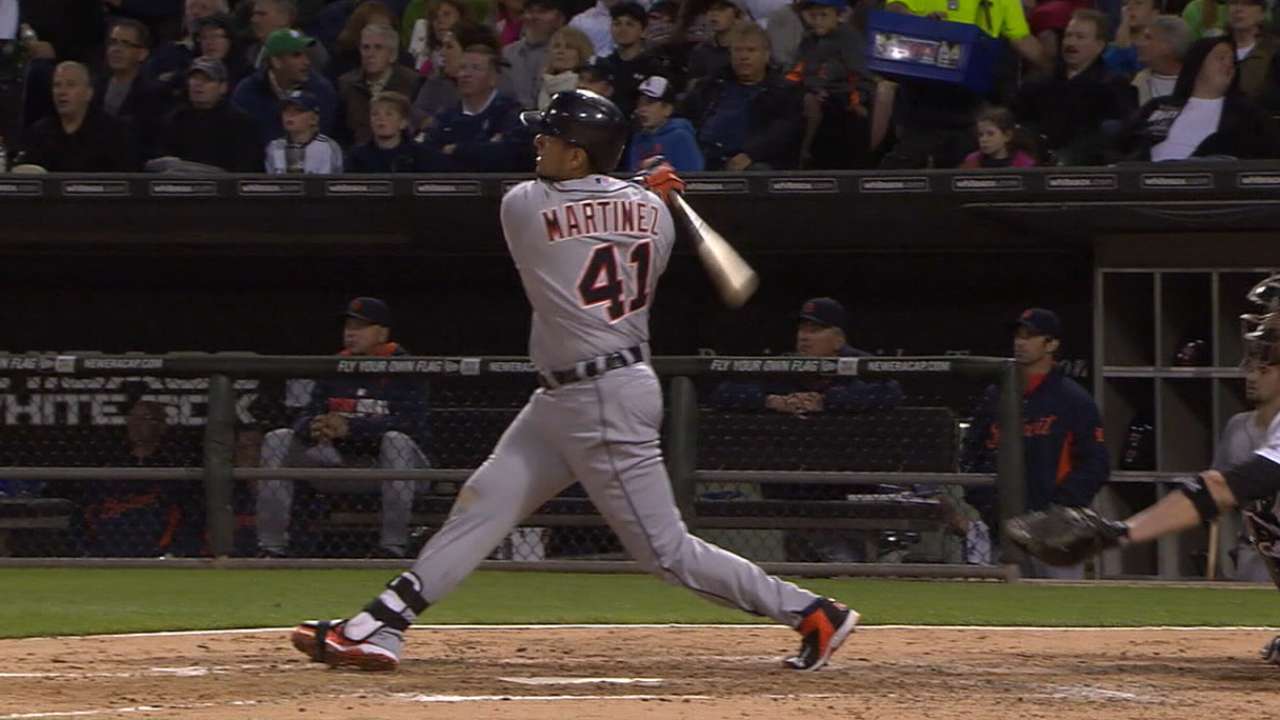 Still to be determined, too, is the mix in center field, where newly acquired youngster Anthony Gose is expected to share time with veteran speedster Rajai Davis. While Gose has the potential to be an elite defender, the big question is whether he can hit. Davis was an offensive catalyst for much of last season in Detroit, even at the bottom of the order, but the 34-year-old is not a natural center fielder.
2014 record
90-72, 1st in American League Central
Projected batting order
1. 2B Ian Kinsler:
.275 BA, .307 OBP, .420 SLG, 17 HR, 92 RBIs in 2014
2. SS Jose Iglesias:
.303 BA, .349 OBP, .386 SLG, 3 HR, 29 RBIs in 2013
3. 1B Miguel Cabrera:
.313 BA, .371 OBP, .524 SLG, 25 HR, 109 RBIs in 2014
4. DH Victor Martinez:
.335 BA, .409 OBP, .565 SLG, 32 HR, 103 RBIs in 2014
5. LF Yoenis Cespedes:
.260 BA, .301 OBP, .450 SLG, 22 HR, 100 RBIs in 2014
6. RF J.D. Martinez:
.315 BA, .358 OBP, .553 SLG, 23 HR, 76 RBIs in 2014
7. C Alex Avila:
.218 BA, .327 OBP, .559 SLG, 11 HR, 47 RBIs in 2014
8. 3B Nick Castellanos:
.259 BA, .306 OBP, .394 SLG, 11 HR, 66 RBIs in 2014
9. CF Anthony Gose:
.226 BA, .311 OBP, .293 SLG, 2 HR, 13 RBIs in 2014
Projected rotation
1. David Price, 15-12, 3.26 ERA in 2014
2. Justin Verlander, 15-12, 4.54 ERA in 2014
3. Anibal Sanchez, 8-5, 3.43 ERA in 2014
4. Alfredo Simon, 15-10, 3.44 ERA in 2014
5. Shane Greene, 5-4, 3.78 ERA in 2014
Projected bullpen
Closer: Joe Nathan, 35/42 saves, 4.81 ERA in 2014
RH setup man: Joakim Soria, 3.25 ERA in 2014
LH setup man: Tom Gorzelanny, 0.86 ERA in 2014
Jason Beck has been MLB.com's Tigers beat reporter since 2002. He covered 119 losses in 2003 and an AL pennant in 2006.
This story was not subject to the approval of Major League Baseball or its clubs.