Farrell: Rotation success hinges on Kelly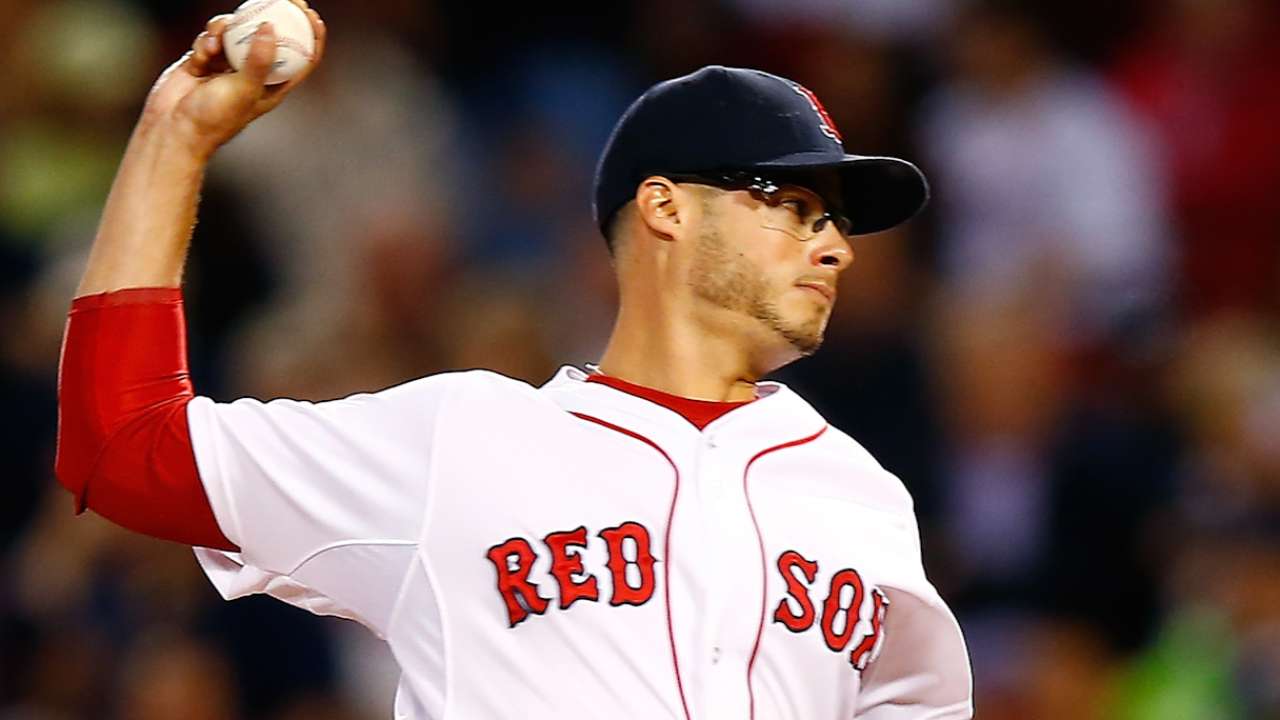 Red Sox manager John Farrell says his club has enough talent in its rotation "for us to pitch and play deep into the postseason" but a good deal of it will depend on Joe Kelly living up to his lofty aspirations.
The right-hander, acquired from the Cardinals at last year's Trade Deadline, told Boston radio station WEEI this winter that he's picking himself to win the American League Cy Young, and reiterated to MLB.com's Ian Browne in January that he's "going to win this year."
"He made a pretty bold statement this winter, a very bold one," Farrell said. "I love the fact that he believes in himself that strong, but I tried to boil it down to something more simple, and pitch as many innings as you can. That will drive your approach and take care of everything else. If that is your main goal of pitching the highest number of quality innings as possible, then you're going to be around late for decisions in games, you're going to drive your workouts in between starts to uphold that."
Kelly factors into a deep Boston rotation that's led by ace Clay Buchholz, and also includes recently-acquired Rick Porcello and Wade Miley.
"The raw stuff is there," Farrell said of the rotation. "Buchholz staying healthy certainly goes a long way to that. Joe Kelly's growth will have to take a step forward. … But he has probably the best stuff on our staff and the capability to be that type of pitcher."
Joey Nowak is a reporter for MLB.com. Follow him on Twitter at @joeynowak. This story was not subject to the approval of Major League Baseball or its clubs.