Angels head into camp with increased depth
Halos thinking about deep playoff run after 98-win 2014 season
ANAHEIM -- Those who followed the Angels throughout the offseason should have no doubt the organization has set itself up for a brighter, healthier future. The question is whether the 2015 team still matches up with the one of 2014 -- a group that led the Majors in wins and ranked second in run-differential before an abrupt sweep by the Royals in the American League Division Series.
Angels general manager Jerry Dipoto prefers not to look at it that way.
"Ninety-eight wins is a very tough measuring stick," he said. "You can't sit and plan to win 98 games. What you're doing is you're planning on filling as many voids and as many potential needs as you possibly can, with the expectation that you're going to win 90-plus games and put yourself in a position to contend for a title."
• Spring Training: Tickets | Ballpark | 40-man roster | Non-roster invitees
Dipoto would rather compare his Angels in 365-day intervals, and when doing so, he sees a team that's "light-years away from where we were, organizationally and in terms of the Major League club" at this time last year.
The Angels committed $442.5 million to Albert Pujols, C.J. Wilson and Josh Hamilton heading into the 2012 and 2013 seasons, but they stayed away from the blockbuster moves last offseason and didn't sign a single Major League free agent -- heck, they hardly even talked to a Major League free agent -- this past winter.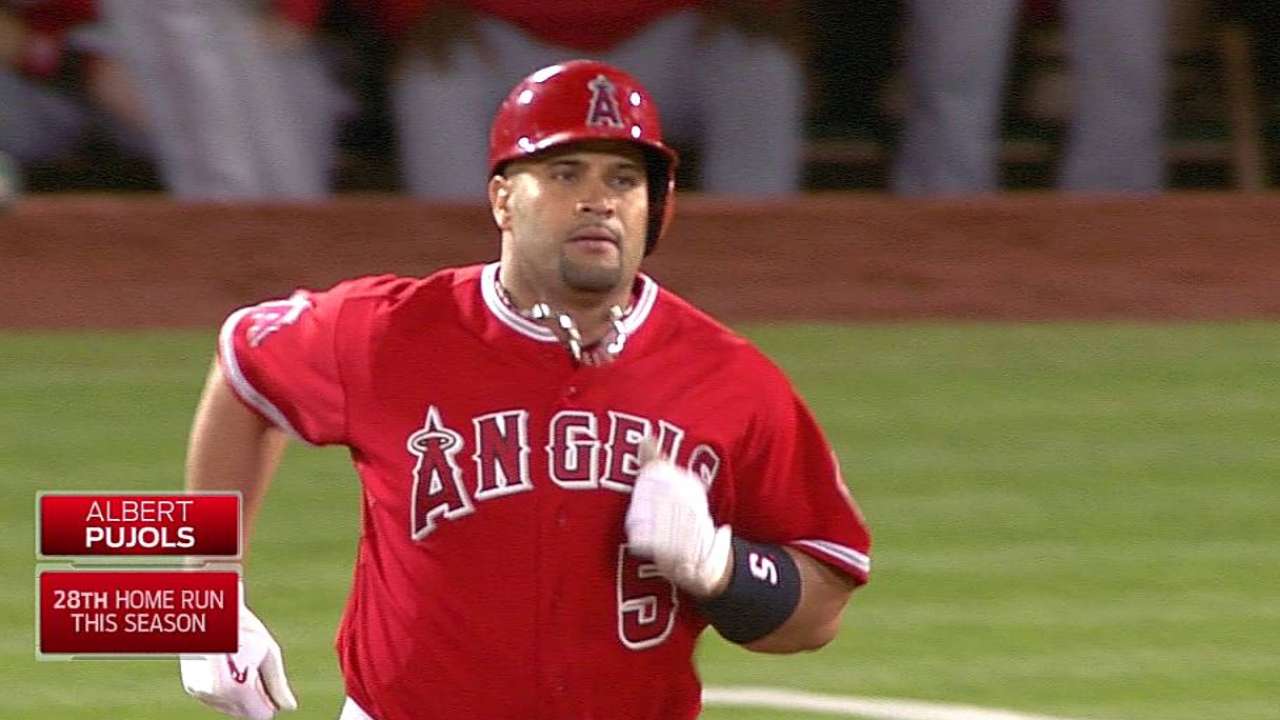 Instead, Dipoto used a variety of trades and a rare splurge on the international market in hopes of stretching the Angels' contending window without interrupting immediate championship hopes.
He gave 20-year-old Cuban infielder Roberto Baldoquin an $8 million signing bonus so the Angels have someone to take over for Erick Aybar in 2017. He acquired third-base prospect Kyle Kubitza so they have someone to take over for David Freese in 2016. And he used Howie Kendrick and Hank Conger to attain two young, talented, cost-controlled starting pitchers Andrew Heaney and Nick Tropeano.
The result was a deeper rotation and an improved farm system, but a major void in the lineup.
The Angels are hoping one of either Josh Rutledge, Johnny Giavotella, Grant Green or Taylor Featherston -- solid Minor League performers without much of a big league track record -- can stick at second base to partially fill Kendrick's void. And they believe the addition of left-handed-hitting outfielder Matt Joyce -- acquired for seventh-inning reliever Kevin Jepsen -- will help balance and lengthen an offense that led the Majors in runs last year.
"I guess I can say depth 10 times over and it wouldn't do justice to how important that's been to us," Dipoto said. "I don't think there's a single position on the roster, with the exception of second base, that is not equal to or greater than the position that I feel we were at last year."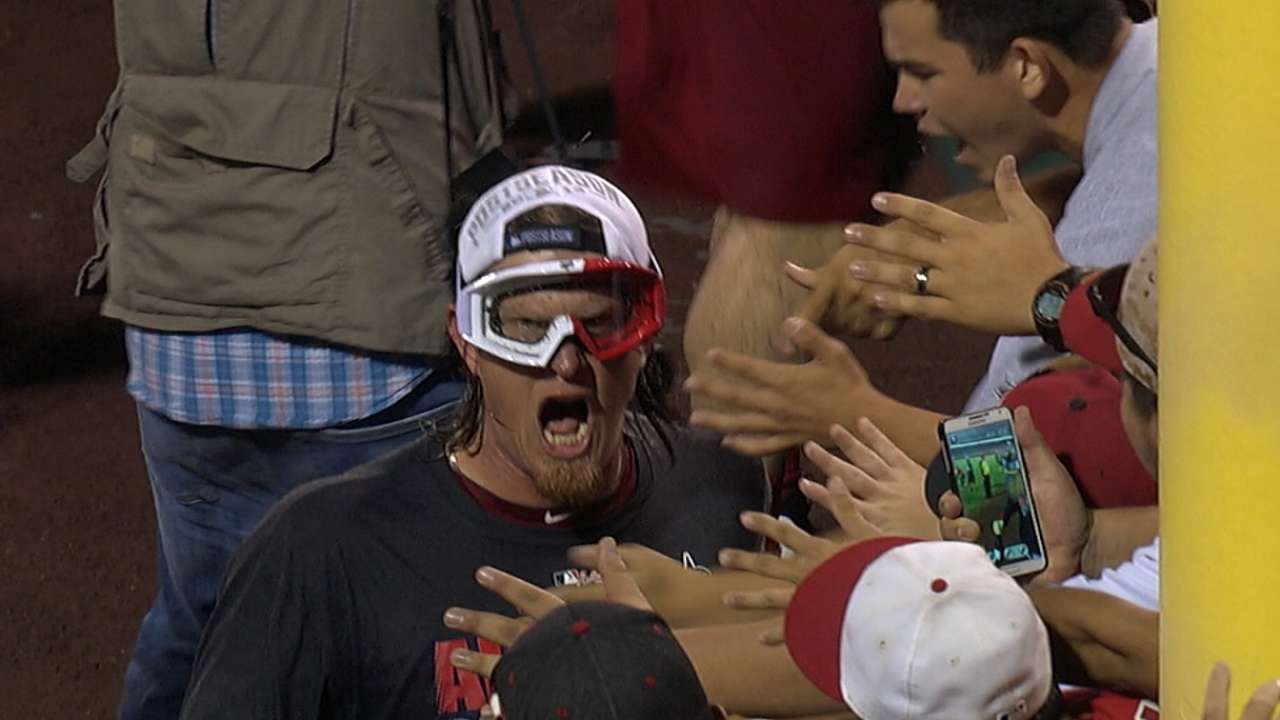 The AL West should be better, with the Mariners a major threat, the A's still very formidable, the Astros on the rise and the Rangers getting healthier.
But Baseball Prospectus' projection tool, PECOTA, has the Angels winning the division again with 91 wins. And the front office is looking forward to a season with some payroll flexibility, now that the Angels have situated themselves roughly $15 million below the luxury-tax threshold of $189 million.
"If the expectation is that you're going to win 98 or 100 games every year, then most people or most teams will fall short of that expectation," Dipoto said. "But if the expectation is that you're going to go out and compete for a championship and put yourself in the postseason, that's something I feel like we are ready to do. I felt like we were ready to do that last year, and I think this team is every bit as good."
Pitchers and catchers report
Feb. 19
Full squad reports
Feb. 24
First Spring Training game
Home vs. Brewers, March 5 at 1:05 p.m. MT
Opening Day
Away vs. Mariners, April 6 at 1:10 p.m. PT
Alden Gonzalez is a reporter for MLB.com. Read his blog, Gonzo and "The Show", and follow him on Twitter @Alden_Gonzalez. This story was not subject to the approval of Major League Baseball or its clubs.