Yankees have questions to answer at camp
New faces aim to impress, while some veterans look to rebound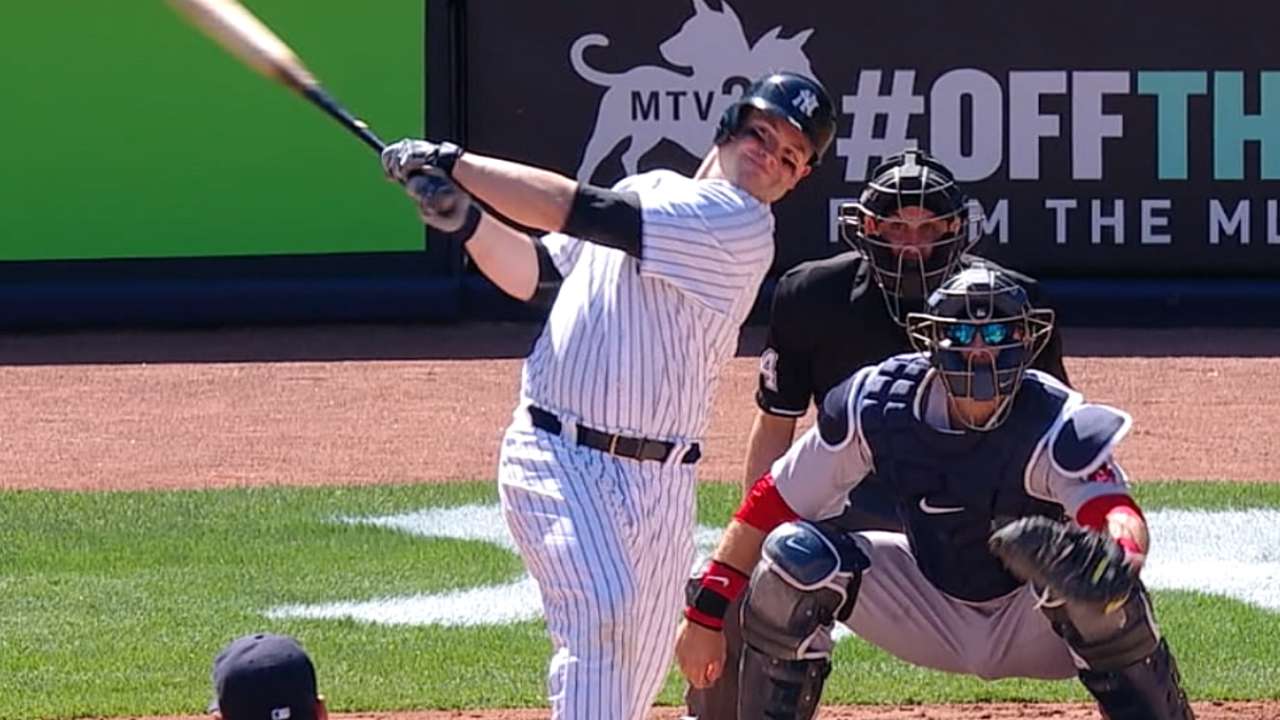 TAMPA, Fla. -- There will be question marks everywhere as the Yankees kick off this year's Spring Training camp. They have approximately seven weeks to find convincing answers to each one, aiming to return to the playoffs after a two-year absence.
A busy offseason will lend the roster a bit of a new-look feel when the club gathers for its first exhibitions. Among those changes: Didi Gregorius will succeed Derek Jeter at shortstop, Nathan Eovaldi has joined the rotation and the bullpen will trumpet big arms like those belonging to Andrew Miller and David Carpenter.
"I think that we've added depth, I think we've added youth to our club," Yankees manager Joe Girardi said. "I think we've added a lot of quality players across the board. Obviously when you add quality players, performance becomes really important. It's one thing to do it on paper, but we have to do it on the field."
As with every team, health will be key for the 2015 Yankees. Their luck with injuries has been awful, setting all-time club marks for players used in consecutive seasons. As such, they plan to lean heavily on rebound campaigns from several of their highest-paid contributors.
• Spring: Tickets | Ballpark | 40-man roster | NRIs | Schedule
In the rotation, the Yankees must cross their fingers that Masahiro Tanaka's right elbow holds up and that they get help from CC Sabathia, who was limited to just eight starts last year but has said he intends to take on a full workload of 30 or more outings.
Eovaldi has upside but is not considered to be a finished product, having led the National League in hits allowed last year. Michael Pineda was dominant when he was active, but injuries continued to set him back in '14. Pitching coach Larry Rothschild will work closely with both.
Mark Teixeira and Carlos Beltran saw their numbers dive in part because of injuries, and both players have said that a full winter of training should allow them to return to form. The Yanks are also hopeful that Brian McCann can continue what clicked for him in the second half, particularly his eight-homer September.
Gregorius has big shoes to fill following the captain, but the Yanks will be asking him just to play to his capabilities. They know his defense is a plus, but can he hit enough -- particularly against left-handed pitching? Stephen Drew is back for another turn at second base, with a chance to prove that last year was just an aberration.
The Yankees must anoint their fourth closer in four years, and though Dellin Betances and Miller have both excelled in relief, they own one career save apiece. And, of course, there is the situation with Alex Rodriguez -- even the Yankees have no idea what to expect as he returns from a season-long suspension in what will be his age-39 season.
General manager Brian Cashman recently said that he would have to go back to 1996 to recall a spring with more uncertainty: new manager (Joe Torre), rookie shortstop (Jeter), a franchise icon being replaced (Don Mattingly, by Tino Martinez) and more. It all worked out then; could there be a repeat in 2015? Just one more question to add to the pile.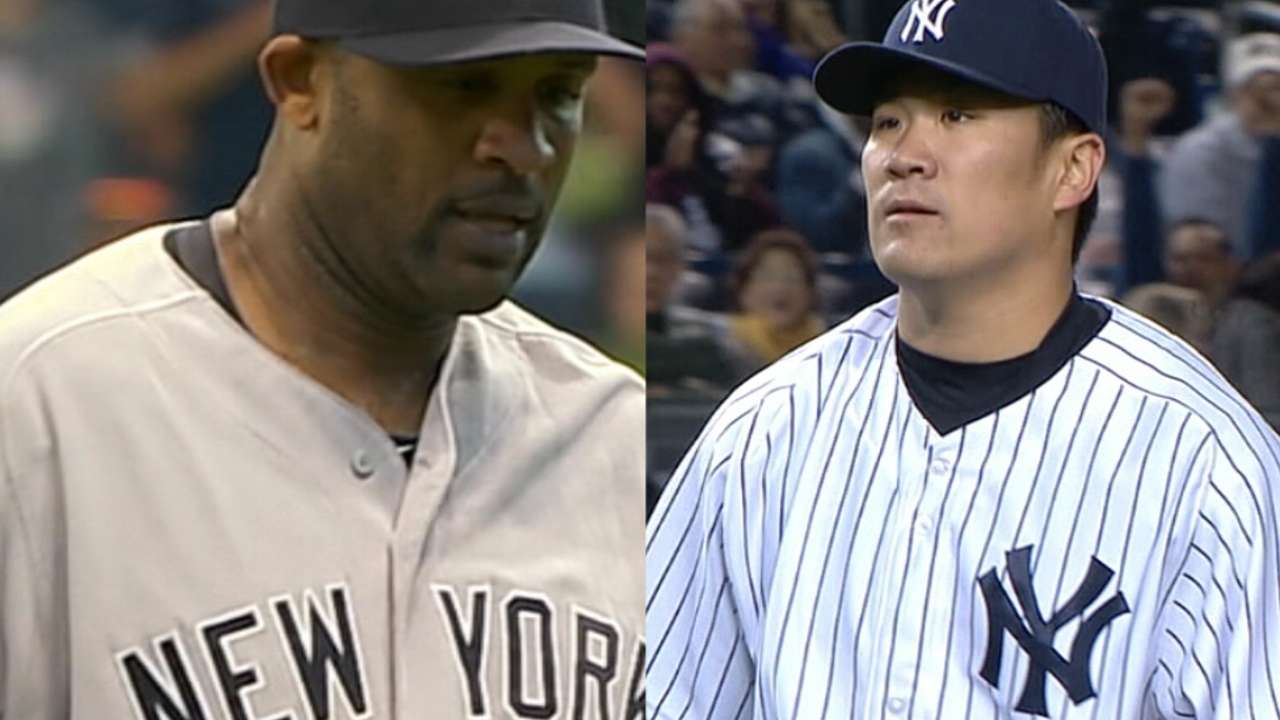 Pitchers and catchers report
Friday
Full squad reports
Feb. 25.
First Spring Training game
Away vs. Phillies, March 3, 1:05 p.m. ET
Opening Day
Home vs. Blue Jays, April 6, 1:05 p.m. ET
Bryan Hoch is a reporter for MLB.com. Follow him on Twitter @bryanhoch and read his MLBlog, Bombers Beat. This story was not subject to the approval of Major League Baseball or its clubs.