Present, future set to meet when Braves open camp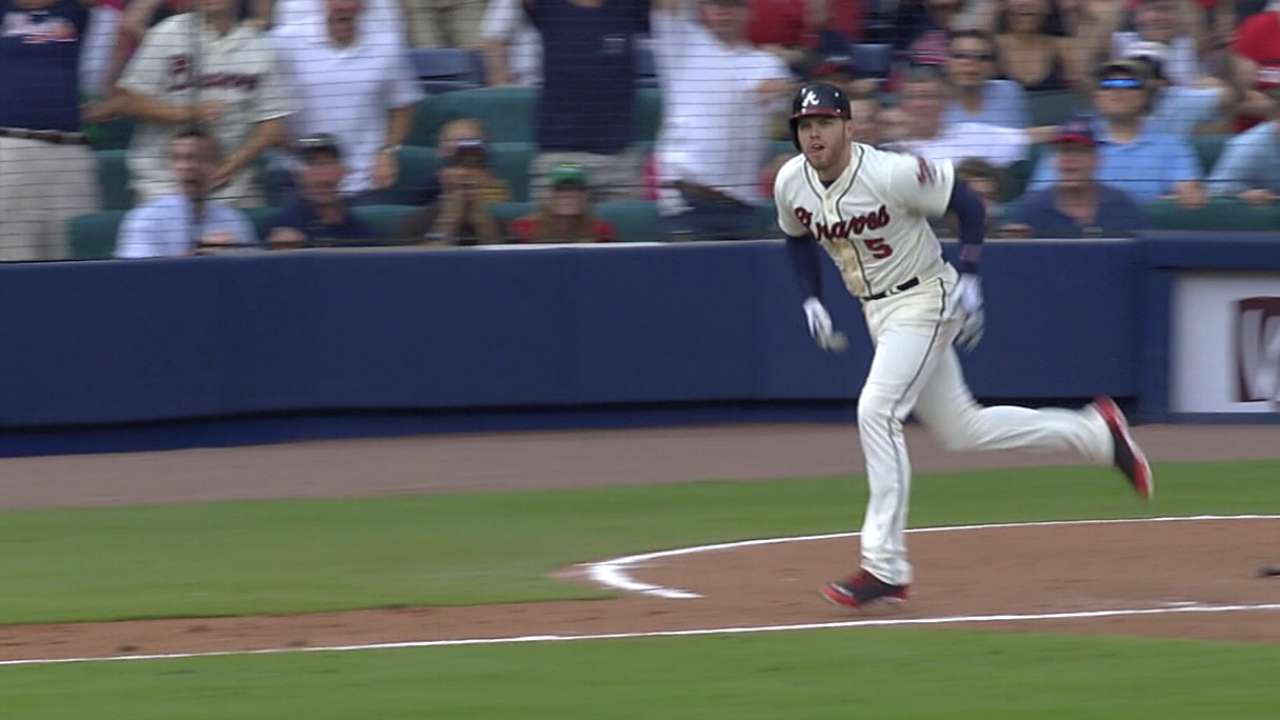 ATLANTA -- When Freddie Freeman took time a couple of weeks ago to say, "I think we're going to surprise a lot of people," he was referring to the doubts that evolved as the Braves have spent the past few months overhauling their Major League roster and significantly strengthening their farm system.
Still, while expectations surrounding the Braves are lower than they have been in the past 25 years, it is tough to project exactly how this vastly-altered roster will perform without Jason Heyward, Justin Upton and Evan Gattis. The pitching staff might be better if Mike Minor is indeed healthy, and despite the power depletion it is hard to imagine this year's offense being any poorer than last year's.
"Our goal will never change and that is to make the playoffs -- whether that is winning the division or getting in as a Wild Card," Braves manager Fredi Gonzalez said. "We just want to get in there because you know how things can happen once you get in there."
If the Braves earn the right to play beyond their regular-season finale, they will have secured their most unexpected postseason berth since their worst-to-first 1991 season, which marked the first of 14 consecutive division titles. But when Spring Training opens this week in Lake Buena Vista, Fla., there will still be an air of excitement surrounding this proud organization as it enters a new era with a much different looking cast of characters.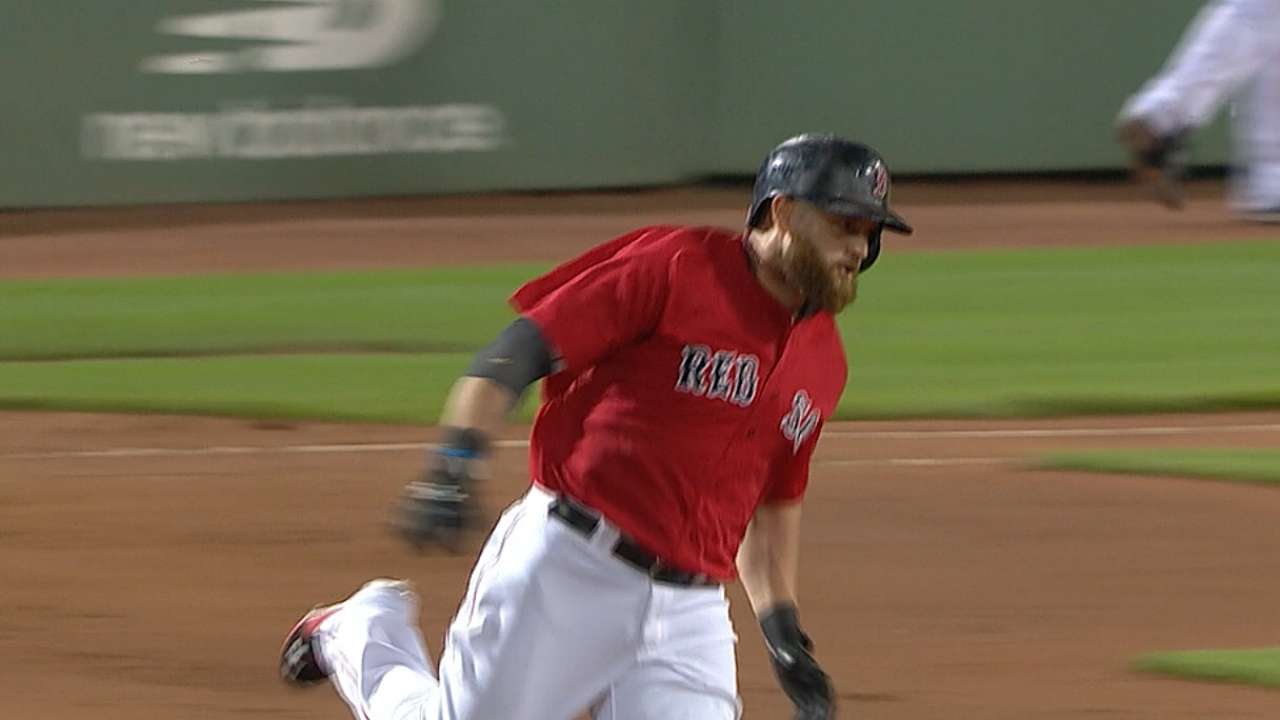 The Braves certainly were not afraid to take some chances while completing their hyperactive roster reconstruction process this winter. Their most significant free-agent acquisition was Nick Markakis, a veteran right fielder who underwent an anticipated neck surgery just a couple weeks after signing a four-year, $44 million deal with his hometown club. They also opted to buy low on a couple of former All-Star relievers -- Jason Grilli and Jim Johnson -- who saw their respective values plunge in 2014.
With the additions of Markakis, Grilli, outfielder Jonny Gomes and backup catcher A.J. Pierzynski, the Braves believe they have assembled a veteran cast that can improve what was a lifeless clubhouse culture last year and also instill an attitude that will help Andrelton Simmons and Freeman make that next step toward becoming the club's bona fide leaders of the future.
"We brought some guys in that are going to give us a little different flavor," Braves president of baseball operations John Hart said. "It's not a rebuild year. It's a restart year. Once we get everybody assembled, I'm excited to see this team play."
Spring Training will provide an opportunity to get a better sense of how close Jose Peraza might be to being ready to assume the roles of starting second baseman and leadoff hitter. The next few weeks will also give the Braves a chance to better evaluate Mike Foltynewicz, Rio Ruiz, Tyrell Jenkins, Manny Banuelos and the other highly-regarded prospects they acquired this offseason.
But while the Braves are understandably excited about what the future might bring, they remain optimistic about the capabilities of this year's club, which will be greatly influenced by Minor's attempt to distance himself from the left shoulder issues that plagued him all of last year.
With a healthy Minor, the Braves might have a rotation that is strong enough to compensate for the club's offensive inadequacies. The other projected starting pitchers are Julio Teheran, Alex Wood and Shelby Miller, who was acquired from the Cardinals in November. Foltynewicz and non-roster invitee Eric Stults are the top candidates for the fifth spot.
Spring Training will also give the Braves a chance to determine who might platoon with Gomes in left field and whether they should indeed platoon Chris Johnson at third base. In addition, they might get a better feel for the potential influence new hitting coach Kevin Seitzer might have on B.J. Upton, who is running out of time in his bid to prove he can still at least be a serviceable Major League outfielder.
Pitchers and catchers report
Friday
Full squad reports
Feb. 25
First Spring Training game
Home vs. Mets, March 4, 1:05 p.m. ET
Opening Day
at Marlins, April 6, 4:10 p.m. ET
Mark Bowman is a reporter for MLB.com. This story was not subject to the approval of Major League Baseball or its clubs.