MLB.com Columnist
Phil Rogers
30 players who could be X-factors in 2015
Unheralded heading into Spring Training, these guys might be key to their clubs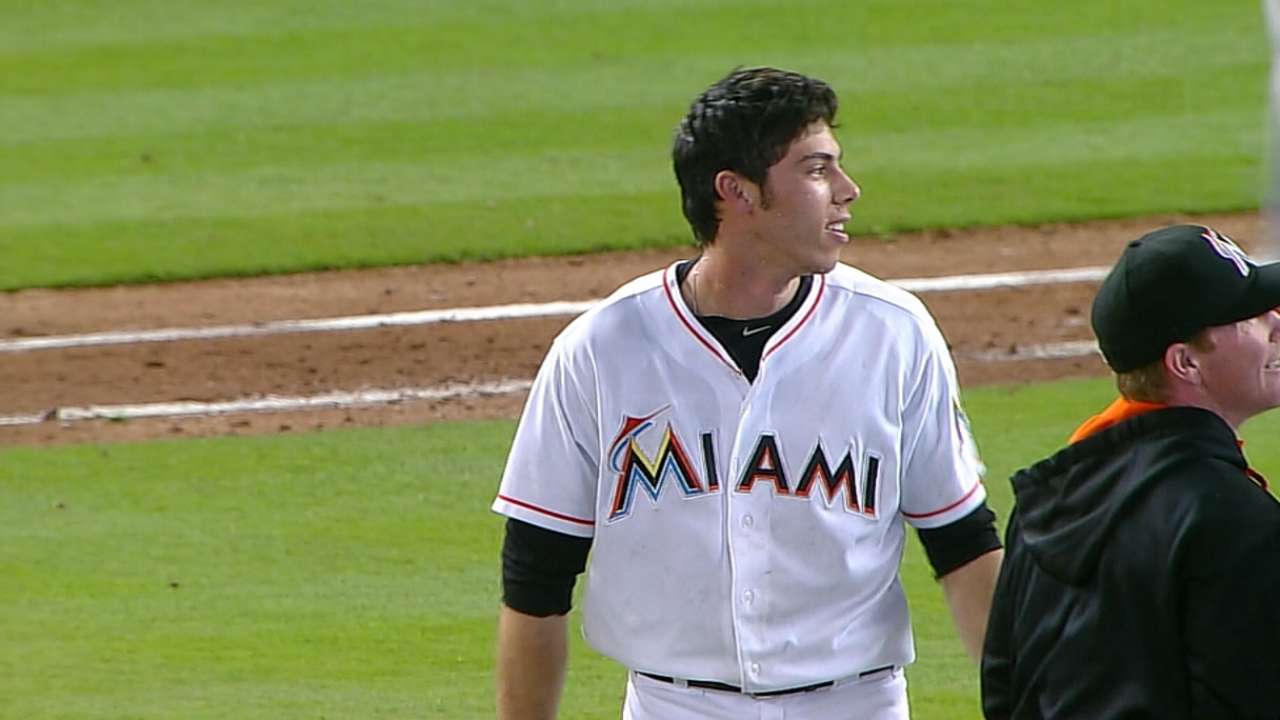 Maybe you knew that Matt Shoemaker and Joe Smith would be the pitchers to help the Angels be the winningest team in the Majors last year. Maybe you knew that the Yankees wouldn't miss Mariano Rivera so much because Dellin Betances would become a dominating setup man once David Robertson had taken over Rivera's old job.
Or that 31-year-old Steve Pearce would pick up some of the offensive load for the Orioles while Josh Harrison, while moving all over the field, would be almost as valuable for the Pirates as Andrew McCutchen. Perhaps you were the rare Cardinals fan who thought the Jhonny Peralta signing was brilliant.
Probably not, however.
Every year there are players who turn into late-season keys after being just another face in the clubhouse when Spring Training begins. They're the X-factors who deliver more than anyone saw coming.
Here's one for every National League and American League team:
NL East
Braves: Mike Foltynewicz
Two years ago, when he was a 21-year-old who had barely pitched above Class A ball, Foltynewicz told me the Astros were going to win a World Series with him and the other young players coming in their farm system. He believes in himself and he can blow away hitters with his fastball. The rotation looks to be the Braves' strength, but don't be surprised if he makes it better.
Marlins: Christian Yelich
A converted high school first baseman who won a Gold Glove Award in left field last year, he carries the lowest expectations in Miami's outfield. He's a good enough hitter that he could be chasing a batting title in September.
Mets: Bobby Parnell
Jenrry Mejia and Jeurys Familia showed what they could do last season while Parnell was recovering from Tommy John surgery. A successful return by Parnell adds experience to a bullpen working behind a loaded starting rotation.
Phillies: Odubel Herrera
Amazingly, he wasn't among 64 players the Rangers used last season. The Phils grabbed him in the Rule 5 Draft, and then he won a Winter League MVP award while playing center field in Venezuela. He has the versatility to help Ryne Sandberg's bench, and he could ultimately make Ben Revere expendable if Herrera's arm plays in center.
Nationals: Aaron Barrett
Impressive as a rookie, he'll be looked to for big outs in October with Rafael Soriano and Tyler Clippard gone.
NL Central
Brewers: Jean Segura
Nothing went right for the talented shortstop in 2014. What if everything goes right for him this season?
Cardinals: Marco Gonzales
In his first full season as a starter, Mark Buehrle was 16-8 with a 3.29 ERA. Gonzales is the second coming of Buehrle. He even wears No. 56.
Cubs: Arismendy Alcantara
The speedy switch-hitter gets lost amid the pile of Cubs prospects. He'll be an everywhere man for Joe Maddon, like Ben Zobrist was for the Rays, and Alcantara will thrive from the attention he's paid on a daily basis.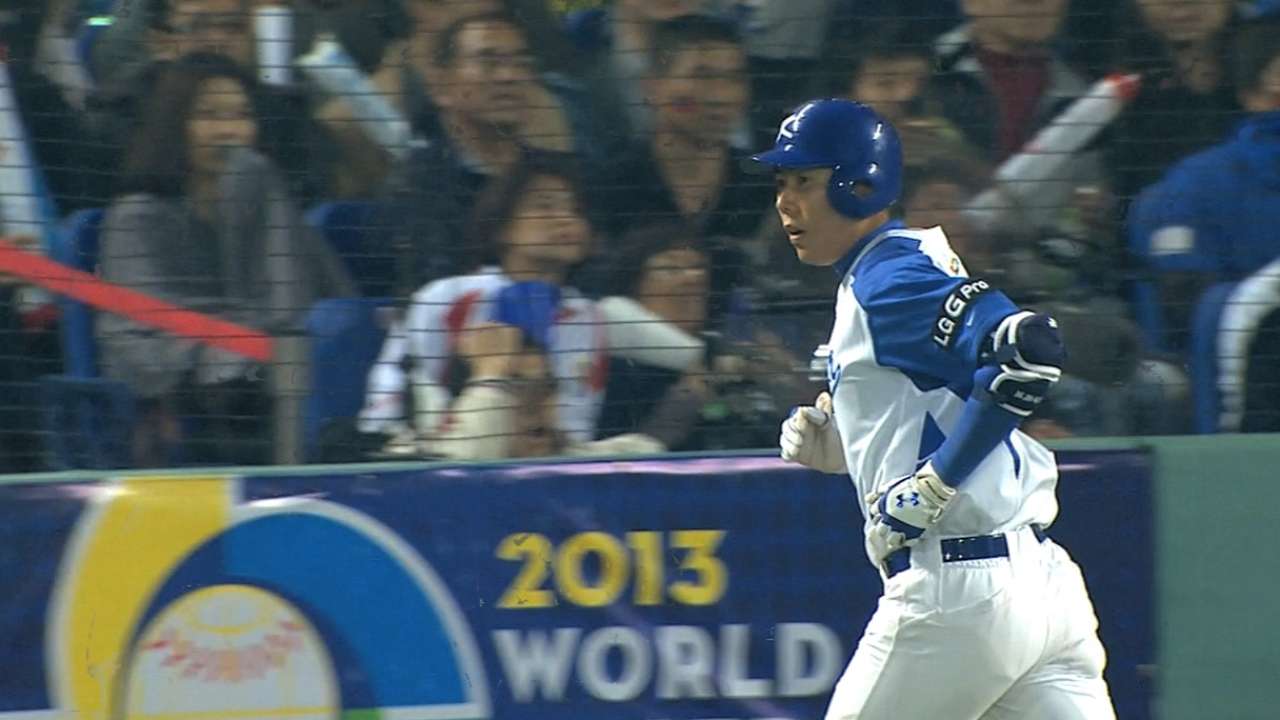 Pirates: Jung Ho Kang
No player will be more interesting to watch in March than the Korean slugger. If he can earn 400 plate appearances at shortstop, he'll be a difference-maker. But first we must see if Jordy Mercer can hold serve.
Reds: Raciel Iglesias
A real wild card in his first season in North America, the Cuban right-hander pitched well enough in the Arizona Fall League to spark imagination. He'll get a chance to win a rotation spot in Spring Training and seems likely to be a significant piece of Bryan Price's staff.
NL West
D-backs: A.J. Pollock
Health was the only thing that stopped him from being a star a year ago.
Dodgers: Hyun-Jin Ryu
If he can stay healthy, this is the year that the Dodgers will have a third candidate for the NL Cy Young Award.
Giants: Steven Okert
The big lefty converted 24 Minor League saves last year, then dominated in the Arizona Fall League. He won't be needed right away with Jeremy Affeldt and Javier Lopez still in their familiar spots, but he could emerge as a significant bullpen piece before the summer is over.
Padres: Marcos Mateo
For all of A.J. Preller's high-profile acquisitions, signing the 30-year-old Mateo to a Minor League contract could yield the greatest return on investment. Mateo was so dominant as a closer in the Dominican Winter League (21-for-21 in saves, 0.70 WHIP, .146 OBA, 9-1 strikeout-to-walk ratio) that he earned the league MVP award. Fatigue is a concern, but it'll be a great bullpen if he turns Joaquin Benoit into a setup man.
Rockies: Jhoulys Chacin
He made 30-plus starts in 2011 and '13, and, hey, it's another odd-numbered year. Bold prediction -- the Rockies will finish better than 12th in the NL in rotation ERA, which they haven't done since their NLWild Card season in 2009.
AL East
Blue Jays: Devon Travis
A former Florida State player with a .382 Minor League OBP, Travis was acquired from the Tigers with the idea that he could join Jose Reyes in setting the table for Jose Bautista, Edwin Encarnacion and Josh Donaldson. He's getting a chance to be the regular second baseman after playing in Double-A last season.
Orioles: Dariel Alvarez
After playing 135 games in the high Minors last season, the 26-year-old Cuban is a nice fit in an outfield heavy on left-handed-hitting corner players. He won't walk as much as Nick Markakis, but he might otherwise put up similar numbers.
Rays: Brad Boxberger
If Tampa Bay falls out of contention early, a contender could pay heavily to get him at the Trade Deadline. Or Boxberger could move into the closer's role, making Grant Balfour available.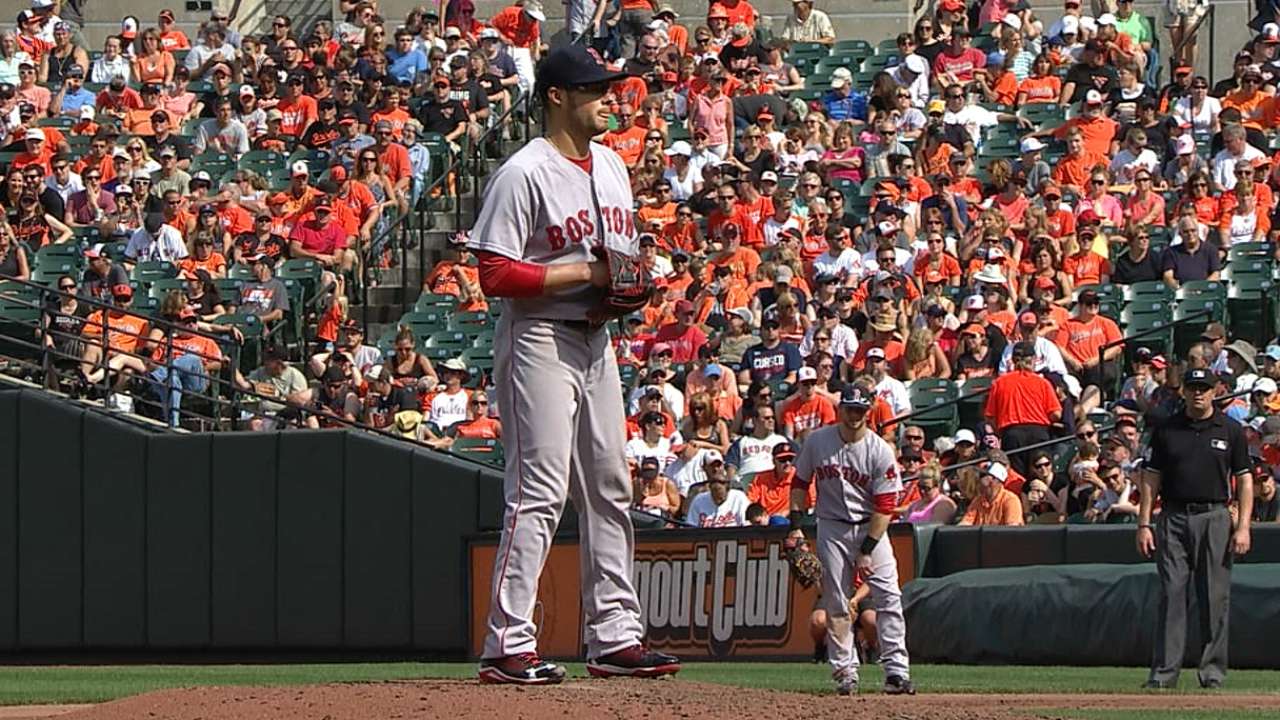 Red Sox: Joe Kelly
He was kidding when he said he could win the AL Cy Young Award, but he's got a big arm and could work his way toward the front of a playoff rotation. The trick for pitching coach Juan Nieves is figuring out how to extend Kelly, as he's never thrown more than 180 innings in a season.
Yankees: Greg Bird
He's never played above Double-A, so who knows if his MVP performance in the Arizona Fall League was a mirage. If he has a big spring and Alex Rodriguez doesn't, things could get even more awkward in Tampa, Fla., as the 22-year-old first baseman is blocked by Mark Teixeira, who is signed through 2016.
AL Central
Indians: Gavin Floyd
For as much potential as Cleveland's rotation has, only AL Cy Young Award winner Corey Kluber has thrown more than 155 innings in a season. Floyd averaged 31 starts over five years with the White Sox before an elbow injury turned 2013 and '14 into largely lost seasons. If he holds up for Terry Francona, the Tribe should be tough.
Royals: Luke Hochevar
Dayton Moore was so convinced about Hochevar's recovery from Tommy John surgery that the GM gave the righty a two-year, $10-million contract -- even though he seems a bullpen redundancy. You'd think there's no way the Kansas City bullpen can get better, but maybe it can. And maybe Moore can add a power-hitting prospect if he deals Greg Holland, Wade Davis or Kelvin Herrera in midseason.
Tigers: Shane Greene
Given up by the Yankees as part of the three-team deal to acquire Derek Jeter replacement Didi Gregorius, Greene gets a chance to become a lasting member of a rotation that is in transition. Between CC Sabathia, Masahiro Tanaka, Justin Verlander and David Price, he won't lack for veterans from whom he can draw wisdom.
Twins: Jose Berrios
He won't turn 21 until May, so we're probably getting ahead of ourselves. But it won't surprise scouts if the confident, athletic kid from Puerto Rico grabs a spot in the rotation at midseason after starting in Triple-A. Berrios is behind at least eight starters on the depth chart, including more advanced prospect Alex Meyer, but he could play a huge role in Paul Molitor's managerial career.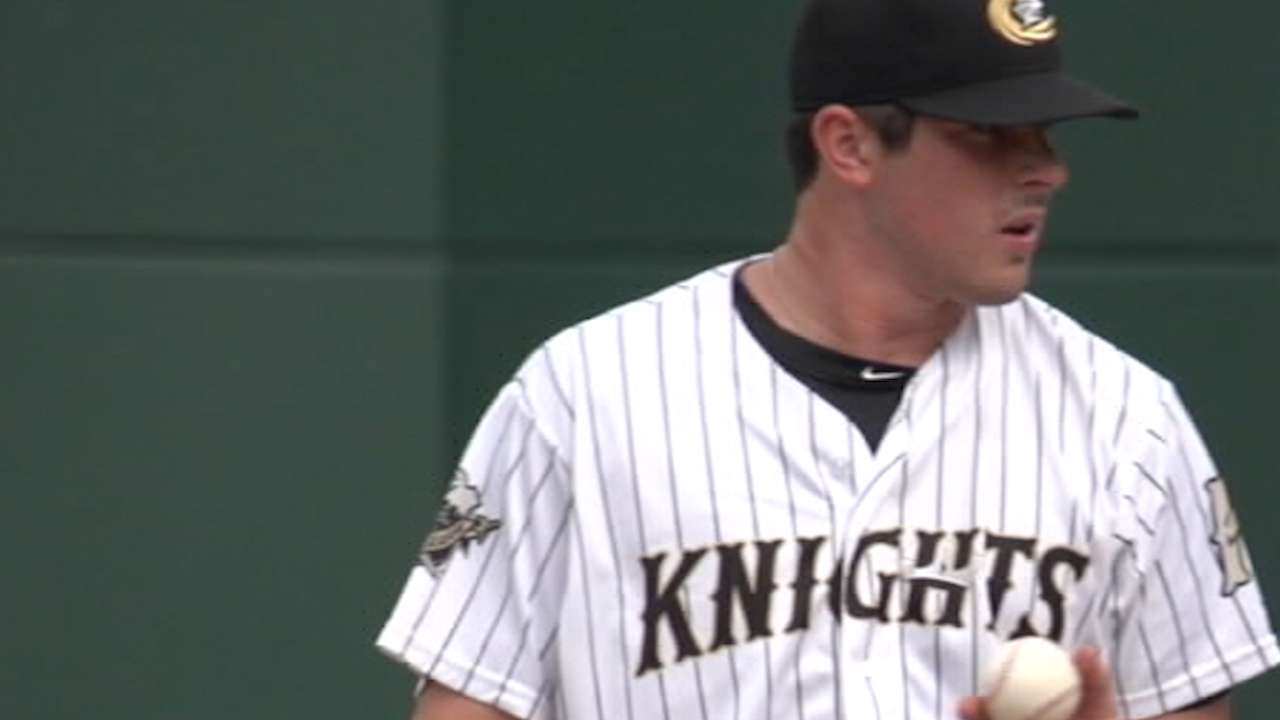 White Sox: Carlos Rodon
He won't need long in the Minors and already draws comparisons to Chris Sale with his combination of a mid-90s fastball and wipeout slider. Working behind Sale, Jeff Samardzija and Jose Quintana, Rodon could give Robin Ventura the best rotation in the AL.
AL West
Angels: Johnny Giavotella
He's 27 and has played on winning teams throughout his Minor League career with the Royals. He's a tough out and good baserunner. Don't be surprised if Mike Scioscia experiences David Eckstein flashbacks this spring.
Astros: Mark Appel
With seven veterans in the mix, Appel won't get a chance to compete for a job in the spring. But if he picks up where he left off in the Arizona Fall League, he could be in Houston by Memorial Day.
Athletics: Mark Canha
Billy Beane wanted him badly enough to deal for him in the Rule 5 Draft. He's a right-handed-hitting first baseman-outfielder with 20-homer power -- another piece for Bob Melvin's always evolving puzzle.
The anti-Jesus Montero, the 26-year-old Rivero made a slow climb through the Minors. He gets his first real look after a huge winter in Venezuela, where he hit 15 homers in 54 games. He's primarily a third baseman-outfielder but has enough versatility to fit on a contending team's roster.
Rangers: Kyuji Fujikawa
Think Darren O'Day, and how much better the Rangers' bullpen was with O'Day as a setup man. Tommy John surgery wrecked Fujikawa's stay with the Cubs. Building a bullpen is critical for Jeff Banister, and Fujikawa will play a big role.
Phil Rogers is a columnist for MLB.com. This story was not subject to the approval of Major League Baseball or its clubs.