Dodgers' offseason dealmaking extended to Truck Day
Move to Spring Training camp streamlined with new pact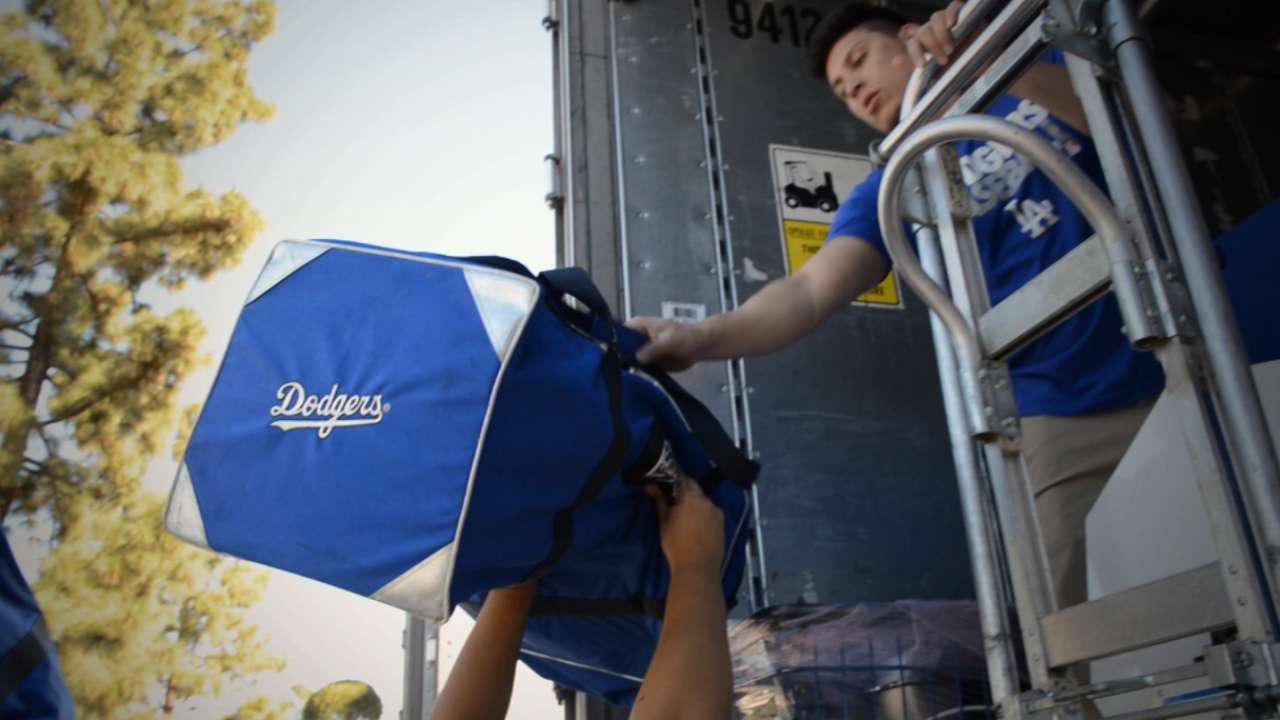 LOS ANGELES -- Leaving no stone unturned in their quest for excellence, the Dodgers sent not one but two trucks filled with equipment and supplies to Spring Training on Friday.
The annual ritual was expanded this year because of a new marketing arrangement with shipper UPS, which streamlined the packing process of uniform trunks and luggage by palletizing the equipment so it would be easily loaded by forklifts.
"We used to do it by hand and had to arrange it like a puzzle," said equipment manager Mitch Poole. "Now it's all organized. It's a lot faster and easier."
The trucks will arrive at Camelback Ranch in Glendale, Ariz., on Saturday, to be unloaded in plenty of time for Friday's first workout for pitchers and catchers and the start of another Spring Training.
Poole said each truck holds 20 tons of gear, which includes computers, front office supplies and even a 1,500-pound bobblehead of Hall of Fame manager Tom Lasorda, which normally resides at the Lasorda Italian Restaurant behind the right-field pavilion at Dodger Stadium.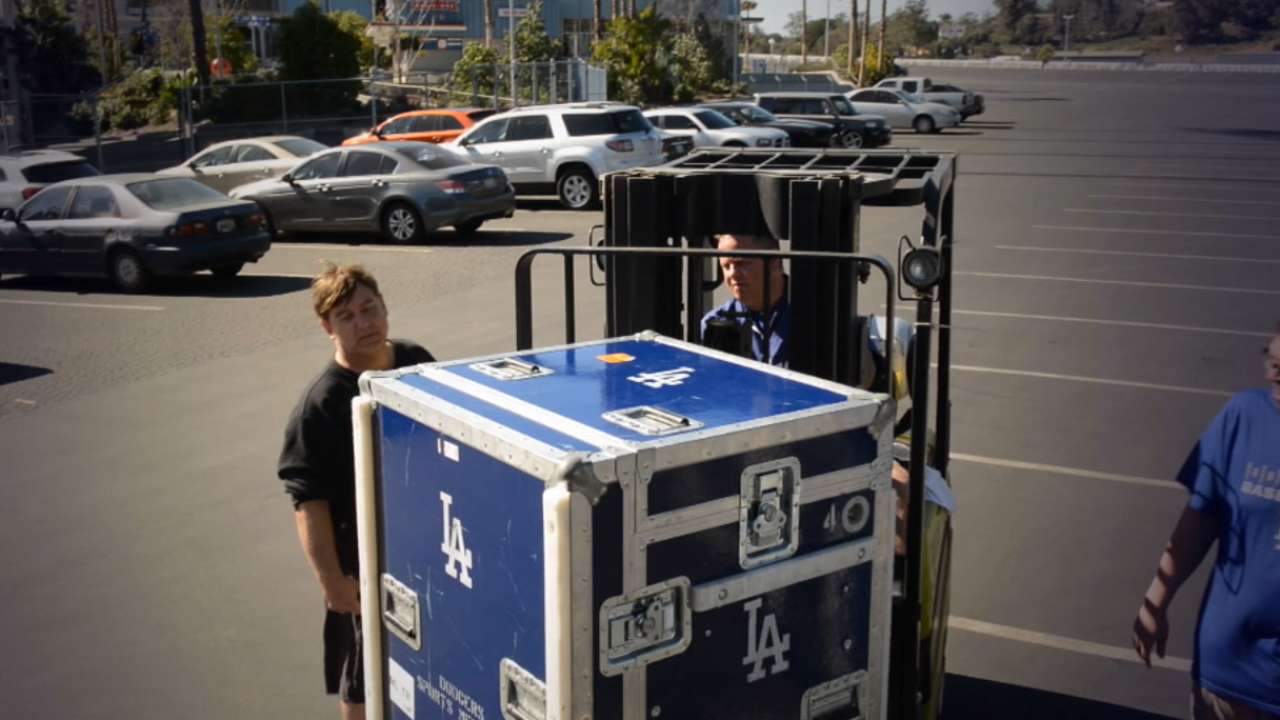 That, however, is not the strangest item Poole recalls shipping to Spring Training.
"We had one guy ship auto parts, and I'm not talking about a few parts, I mean tires and car doors -- pretty much a whole car," he said.
Game equipment such as baseballs and bats will be drop-shipped directly to Arizona by manufacturers, but Poole said he loaded pallets of drinking water and every bit of clothing every player would wear on the field.
Over the years, he's noticed a shift in equipment that may, or may not, say something about players today compared with yesteryear.
"We used to get a lot of golf clubs, especially for starting pitchers," he said. "That's rare now. Instead, we get a lot of bicycles."
Ken Gurnick is a reporter for MLB.com. This story was not subject to the approval of Major League Baseball or its clubs.