Truck leaves chilly Minnesota for sunny, warm Florida
Twins excited to unveil renovated Hammond Stadium at CenturyLink Sports Complex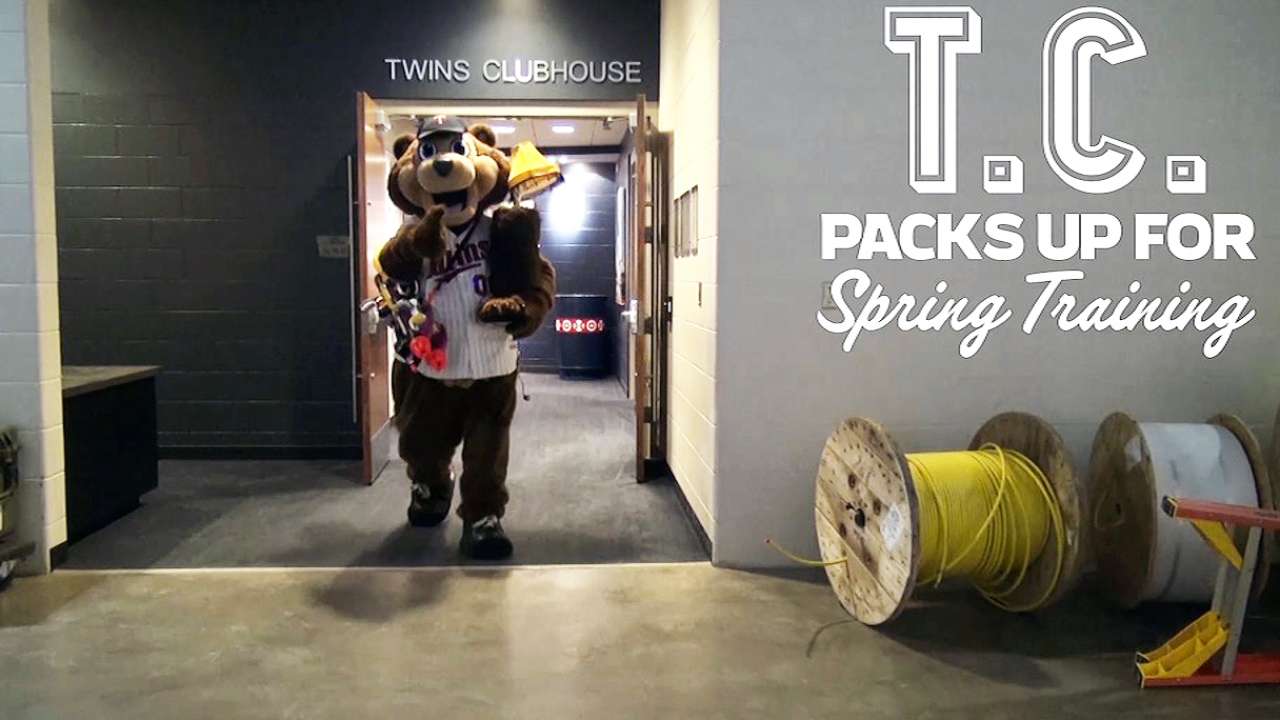 MINNEAPOLIS -- In a sign that Spring Training is right around the corner, the Twins held their annual Truck Day on Friday, as they loaded up more than 36,000 pounds of equipment, training and administrative supplies and personal items to send to their Spring Training complex in Fort Myers, Fla.
The Minnesota Golden Gophers-themed semi-truck was loaded by the clubhouse staff outside of Target Field and is heading south on a roughly 1,700-mile trip to the newly renovated CenturyLink Sports Complex. The truck is slated to arrive in Fort Myers on Tuesday night, with the unpacking scheduled for Wednesday. Twins pitchers and catchers are set to report Feb. 22, with the first workout slated for Feb. 23.
"I love Truck Day because it symbolizes we're right at spring's doorstep," Twins president Dave St. Peter said. "I think this year more than most there's a lot of excitement within our organization. We want to get out on the field and show what we have and start that march toward Opening Day."
The club's Spring Training complex, which includes Hammond Stadium, underwent $48.5 million in renovations and will be officially unveiled in a ceremony Feb. 22. The Twins didn't have to pack any additional items because of the renovations except for a few more hampers given the improved clubhouse, but they're excited to show off the improvements to the facility this spring.
"This year with the renovations to the CenturyLink Sports Complex, there's a lot of people in our organization such as our players and our baseball staff who haven't seen it," St. Peter said. "So we're really excited to show that off. So when that truck arrives early next week, it'll be a neat thing."
Among the items on the truck are an estimated 900 dozen baseballs, 1,500 hats, 50 dozen bats, 80 dozen pairs of socks, 400 pairs of pants and an assortment of 650 jackets. Twins players and staff also sent down personal items such as their clothing, golf clubs and family items such as cribs and strollers. The Twins also send down plenty of medical supplies.
Other jersey-related items also get shipped to Florida, as players are sized for their official big league uniforms and hats later in Spring Training, including cold-weather gear for the early part of the season. The Twins are also debuting new home jerseys to wear at Target Field this year, as they've moved on from their home pinstripes and added Minnesota Kasota Gold to their color scheme.
The job of driving the truck belongs to brothers Paul and Tom Luxem of Berger Transfer. The Luxem brothers have been driving the Twins' equipment to Florida for the past 23 years.
Rhett Bollinger is a reporter for MLB.com. Read his blog, Bollinger Beat, and follow him on Twitter @RhettBollinger. This story was not subject to the approval of Major League Baseball or its clubs.