Phillies eye depth options at shortstop, catcher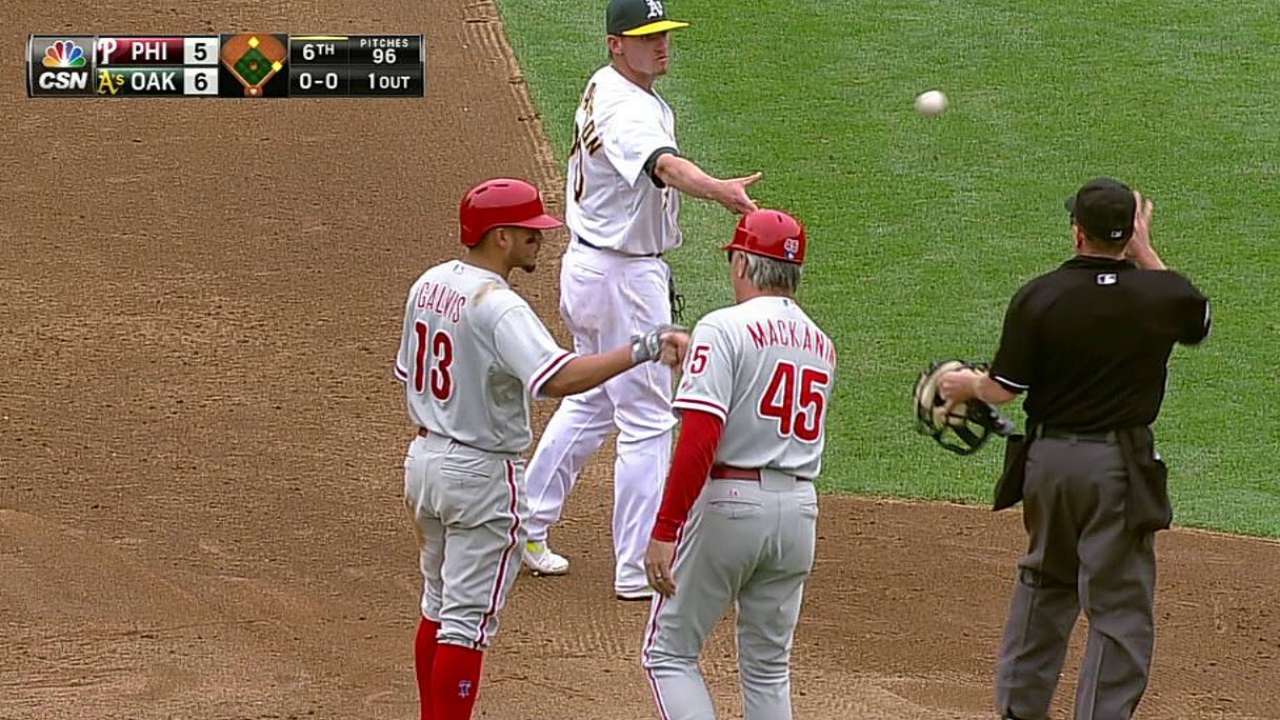 PHILADELPHIA -- The Phillies had the greatest shortstop in their history on the field most days from 2001-14.
Jimmy Rollins was quite a luxury, wasn't he? But after trading him to the Dodgers in December, the organization turns to Freddy Galvis, who enters the 2015 season with a .621 OPS in 550 career plate appearances in the big leagues and a .646 OPS in eight seasons in the Minor Leagues. Galvis is expected to be the Phillies' Opening Day shortstop, in part because they want to get an extended look at him, but also because they are perilously thin at the position.
Top prospect J.P. Crawford figures to be at least a season away from the big leagues, but until then ...
"We can't have it both ways," Phillies general manager Ruben Amaro Jr. said. "We have to either give young players the opportunity to play to find out if they can play or not. That's kind of where we are. Right now, Freddy is the guy that will get the opportunity to be our shortstop."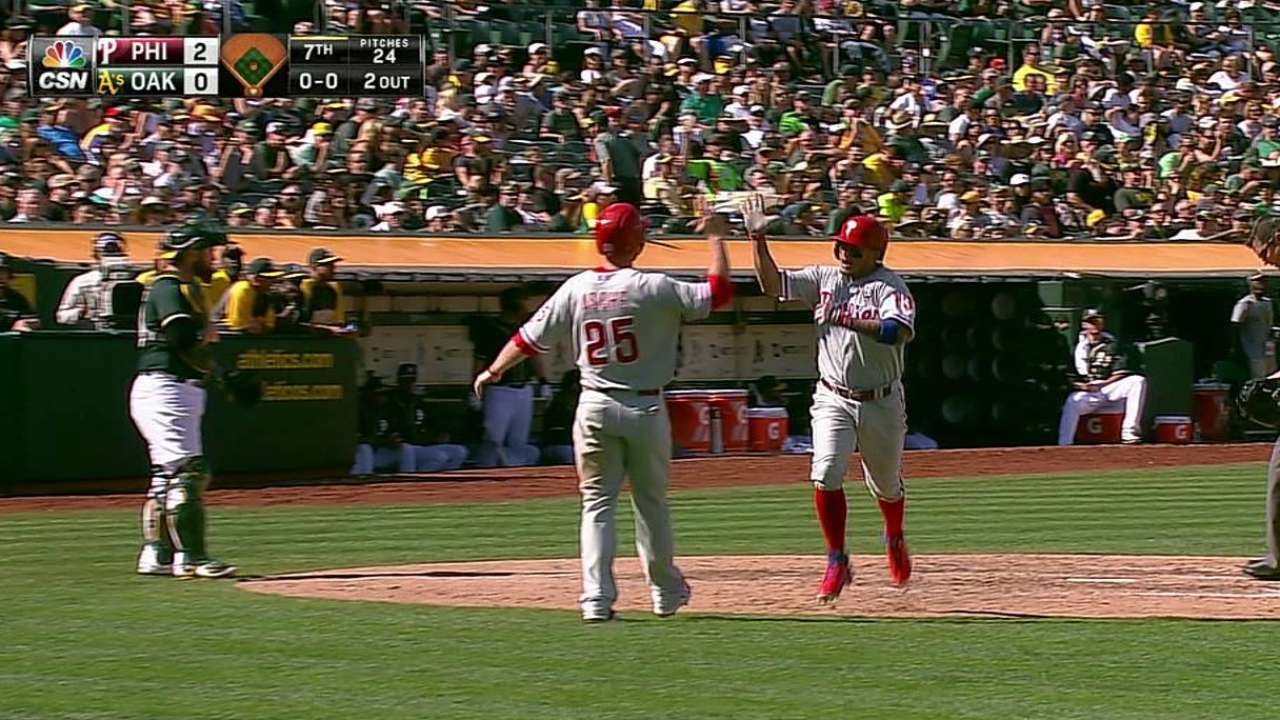 But if something should happen to Galvis? Non-roster invitees Andres Blanco and Chase d'Arnaud can play shortstop. Cesar Hernandez could play the position on a limited basis. Amaro said the Phillies will evaluate the shortstop situation in Spring Training and decide then if they need to go outside the organization for help.
"It is a little like our situation with catching," Amaro said.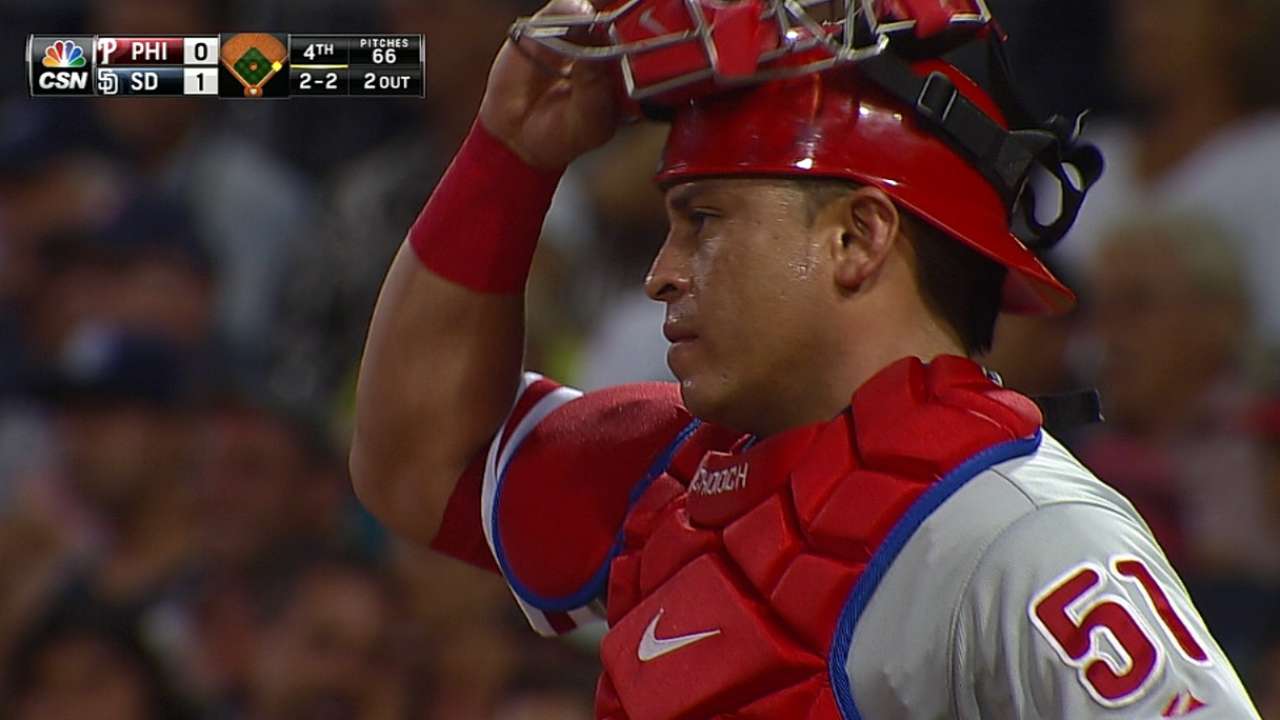 Carlos Ruiz is the starting catcher. Everybody knows that. But the Phillies often have signed an established veteran to a big league contract to be the backup (Wil Nieves, Brian Schneider, Rod Barajas, Sal Fasano, Todd Pratt). Not this season. Internally, Cameron Rupp, 26, will be competing with non-roster invitees Koyie Hill and John Hester to be Ruiz's backup.
Rupp has hit .205 with a .530 OPS in 78 plate appearances in the big leagues, along with a .717 OPS in the Minor Leagues. Hill, 35, has a .553 OPS in parts of 11 seasons in the big leagues, while Hester, 31, has a .645 OPS in parts of four seasons.
"We'll be assessing it throughout the spring and seeing whether we have that internal candidate or whether we'll have to find somebody during Spring Training to fill that spot," Amaro said. "We may end up going with a young player. It may be Rupp. It may be somebody else. We're keeping our options open."
Todd Zolecki is a reporter for MLB.com. This story was not subject to the approval of Major League Baseball or its clubs.