Astros' truck loaded, hits the road for Spring Training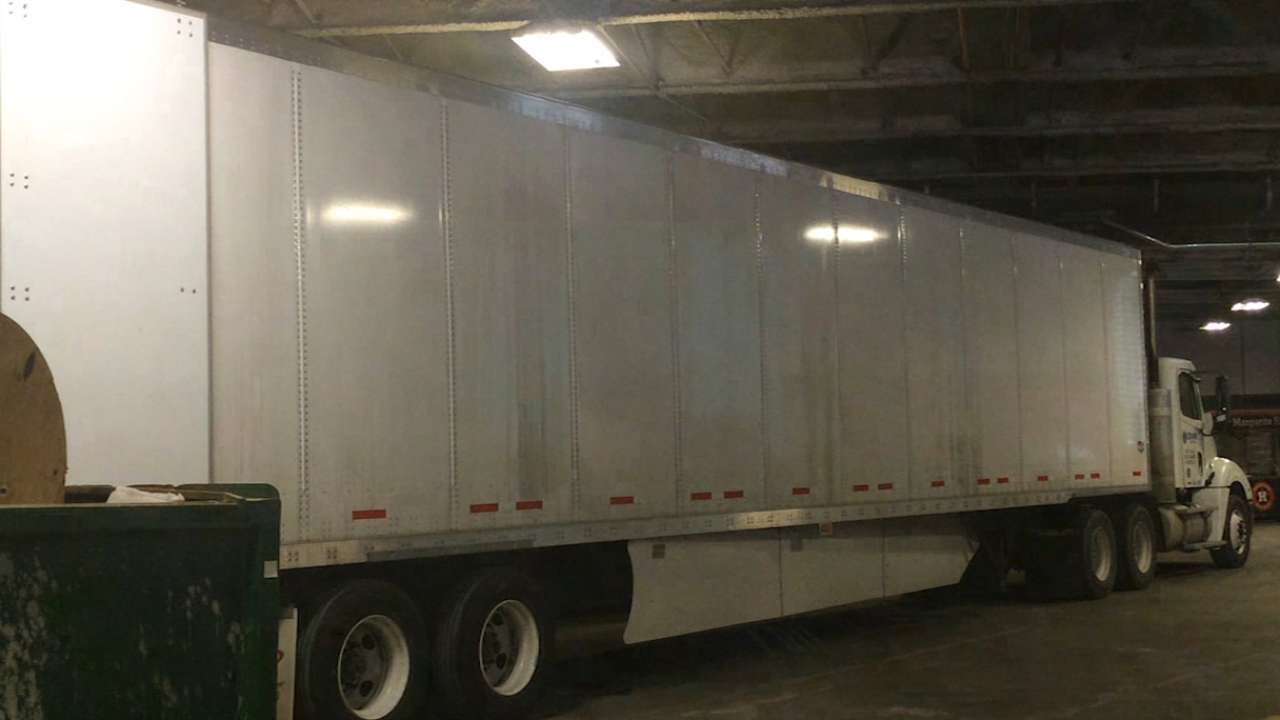 HOUSTON -- Astros equipment manager Carl Schneider and his crew spend all winter packing for the day the team's equipment is loaded into an 18-wheeler so it can be hauled nearly 1,000 miles to the team's Spring Training facility in Kissimmee, Fla.
On Friday, it only took about three hours to load the truck full of baseball equipment and other gear, such as luggage for players and staff and, of course, golf clubs. It's a rite of passage in the spring and another sign baseball is just around the corner.
"It's good to get going," Schneider said.
Among the items loaded onto the truck at Minute Maid Park on Friday were 8,400 baseballs, 250 jerseys, 150 batting helmets, 300 caps, 1,000 pairs of pants and 150 belts. There were also treadmills and exercise bikes, as well as hurdles and a ball-washing machine.
Schneider and his staff will fly to Florida on Monday morning and drive straight to Osceola County Stadium to begin unloading the truck. Players will be slowly trickling into camp in advance of next Friday's report date for pitchers and catchers. Position players report Feb. 24.
The loading dock at Minute Maid Park was bustling with activity as six workers packed the truck from top to bottom. Carts and forklifts made constant trips up and down the ramps with the precision of a busy intersection.
"The most important guys are the ones that are actually on the truck because they're piecing it all together and making sure it fits," Schneider said. "We started packing as soon as the season's over, so we just have things in different areas and we clear out what's there."
So what else gets put on the truck besides baseball equipment and luggage? How about 300 cartons of bubble gum -- enough to cover the length of the basepaths on a field more than 26 times -- 200 cases of sunflower seeds, 30 pounds of rosin, 2,000 pounds of laundry detergent and nutritional supplements. Equipment to produce the team's radio broadcast is also loaded.
When the players arrive at camp next week, everything will be neatly hanging in their lockers. All they'll have to worry about is getting ready for another season.
Brian McTaggart is a reporter for MLB.com and writes an MLBlog, Tag's Lines. Follow @brianmctaggart on Twitter. This story was not subject to the approval of Major League Baseball or its clubs.