Marlins have history of stepping up in All-Star Game
Conine, Fernandez and Sheffield played starring roles in Midsummer Classic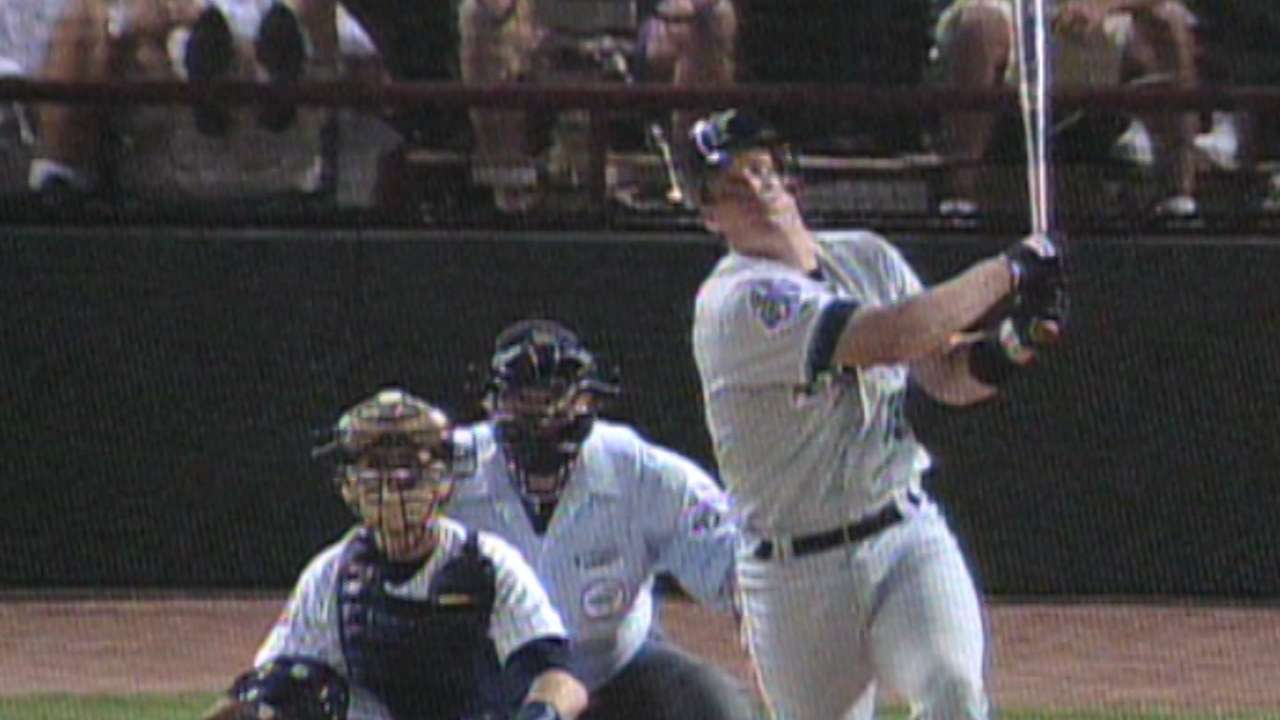 The All-Star Game is coming to Miami for the first time in 2017, following stops in Cincinnati this year and San Diego in '16. With that in mind, let's take a look back at some of the top performances by Marlins players in the Midsummer Classic.
Marlins great Jeff Conine was the Most Valuable Player of the 1995 All-Star Game in Arlington, Texas, thanks to some late-game heroics. Mr. Marlin won the game for the National League with a pinch-hit home run in the eighth inning to break a 2-2 tie. The NL had just three hits -- all solo homers -- and Conine's 410-foot blast to left field made the difference.
The franchise previously enjoyed another memorable homer in its first All-Star Game in 1993, when Gary Sheffield launched a two-run shot in the top of the first inning. The American League stormed back to win, 9-3, at Oriole Park at Camden Yards, but Sheffield's blast signaled the organization's arrival to the Midsummer Classic.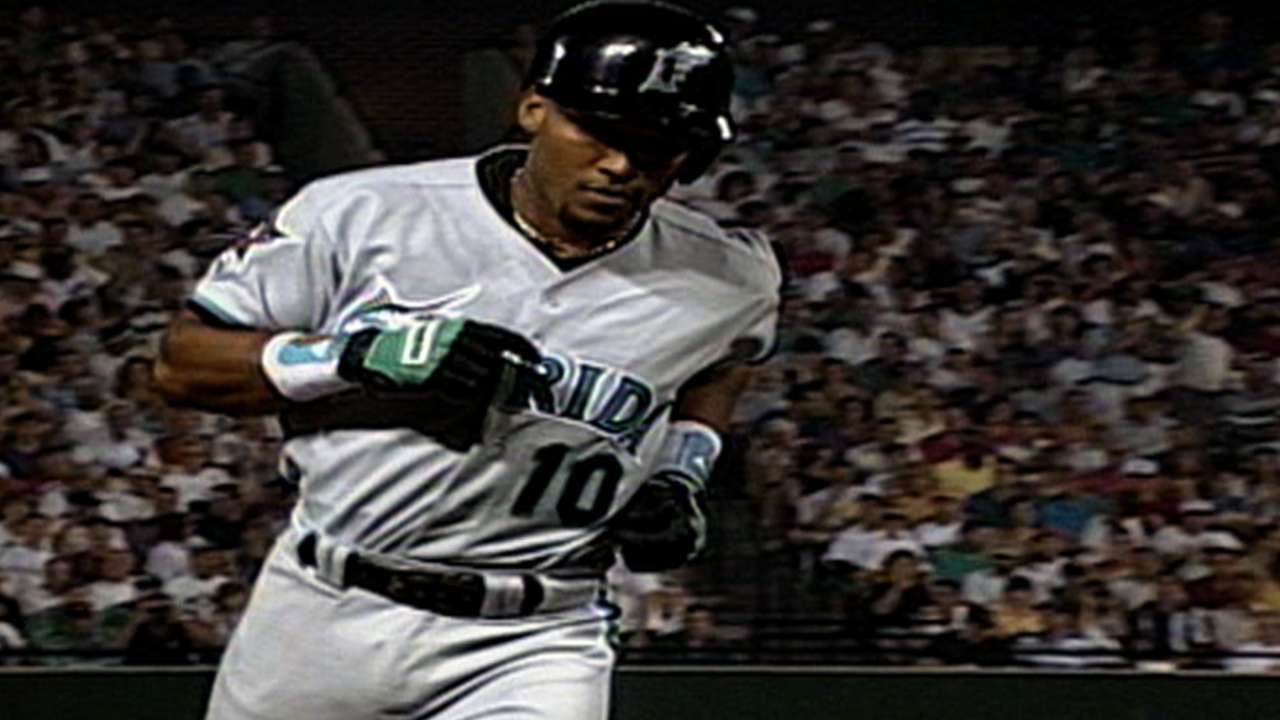 The Marlins were again at the center of some All-Star Game drama in 2002. With the NL trailing, 6-5, Mike Lowell started a rally with a pinch-hit single in the seventh inning. He would later come around to score on Lance Berkman's two-run single. The AL tied the game, 7-7, in the top of the eighth and the game moved into extra innings. Lowell poked a single through the left side of the infield with one out in the bottom of the 11th, but was stranded at second base as the game ended in a tie at Miller Park.
The result was baseball's impetus to award home-field advantage in the World Series to the club from the league that won each year's All-Star Game.
The Marlins have also enjoyed some impressive All-Star Game debuts from Hanley Ramirez and Jose Fernandez.
Ramirez started at shortstop and hit leadoff in his first All-Star appearance in 2008. The slugger finished 2-for-3 with a run scored as the AL prevailed, 3-2, at Yankee Stadium.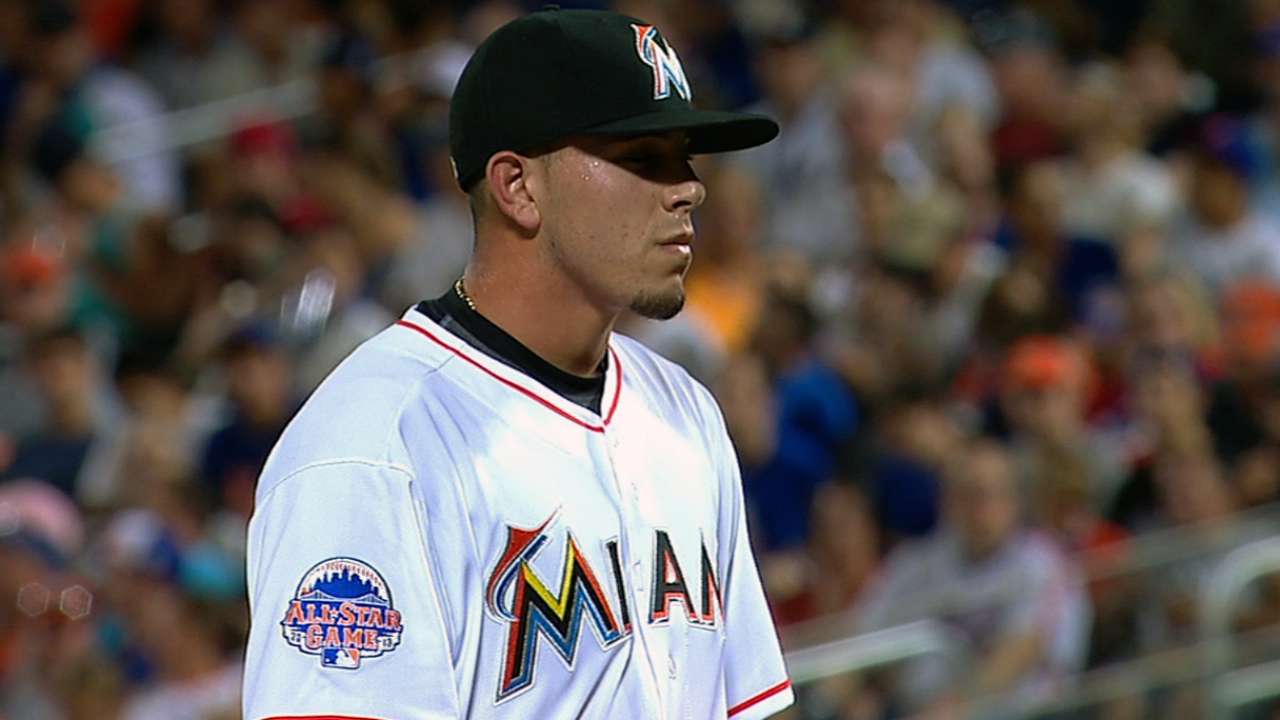 Fernandez showed off his power arm as a rookie in the 2013 All-Star Game at Citi Field. Fernandez struck out Dustin Pedroia looking, got Miguel Cabrera to foul out and fanned Chris Davis to retire the side in order in the sixth inning.
Austin Laymance is a reporter for MLB.com. This story was not subject to the approval of Major League Baseball or its clubs.