MLB.com Columnist
Richard Justice
2017 All-Star Game a reward for Marlins' persistence
After nearly two decades in a football stadium, Marlins Park a worthwhile home for club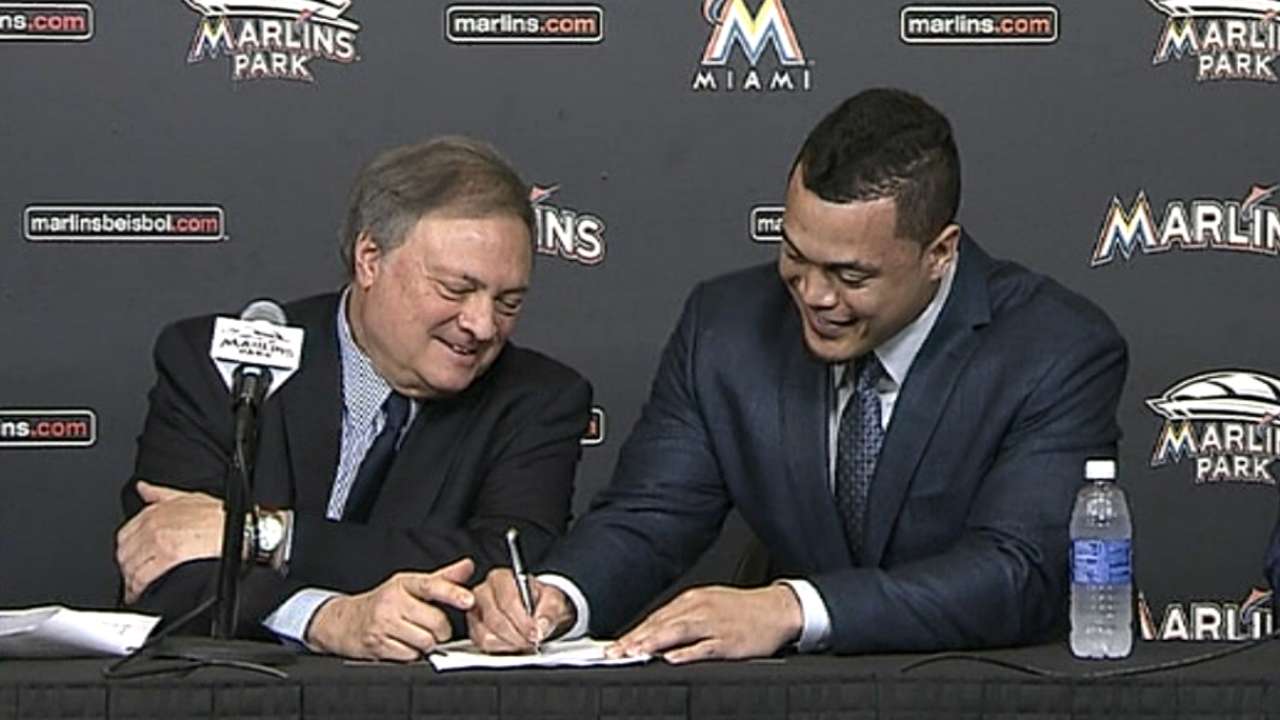 The 2017 All-Star Game is a triumph of persistence and a tribute to all the men and women who relentlessly pursued a two-decade dream of building a first-class ballpark in South Florida.
It'll be, first of all, a grand showcase for Major League Baseball, a midseason opportunity to pause and appreciate the greatness of the best players and the enduring beauty of the game itself.
And yet, this All-Star Game will be about far more than that. It'll represent the rebirth of an entire franchise. Or should we consider it the birth of the Marlins? After all, they were never supposed to spend 19 seasons in a football stadium. From the beginning, there was an enduring vision of something appropriate and permanent.
There were years that Marlins Park had the feel of an impossible dream, with the clearing of one obstacle leading to the discovery of a dozen more. But the Marlins soldiered on, building and rebuilding, swerving this way and that.
They had their moments. You bet they had some. They won the World Series twice (1997 and 2003), thanks in part to people like Dave Dombrowski and Jim Leyland and Jack McKeon and to some tremendous players -- Moises Alou, Kevin Brown, Josh Beckett, etc.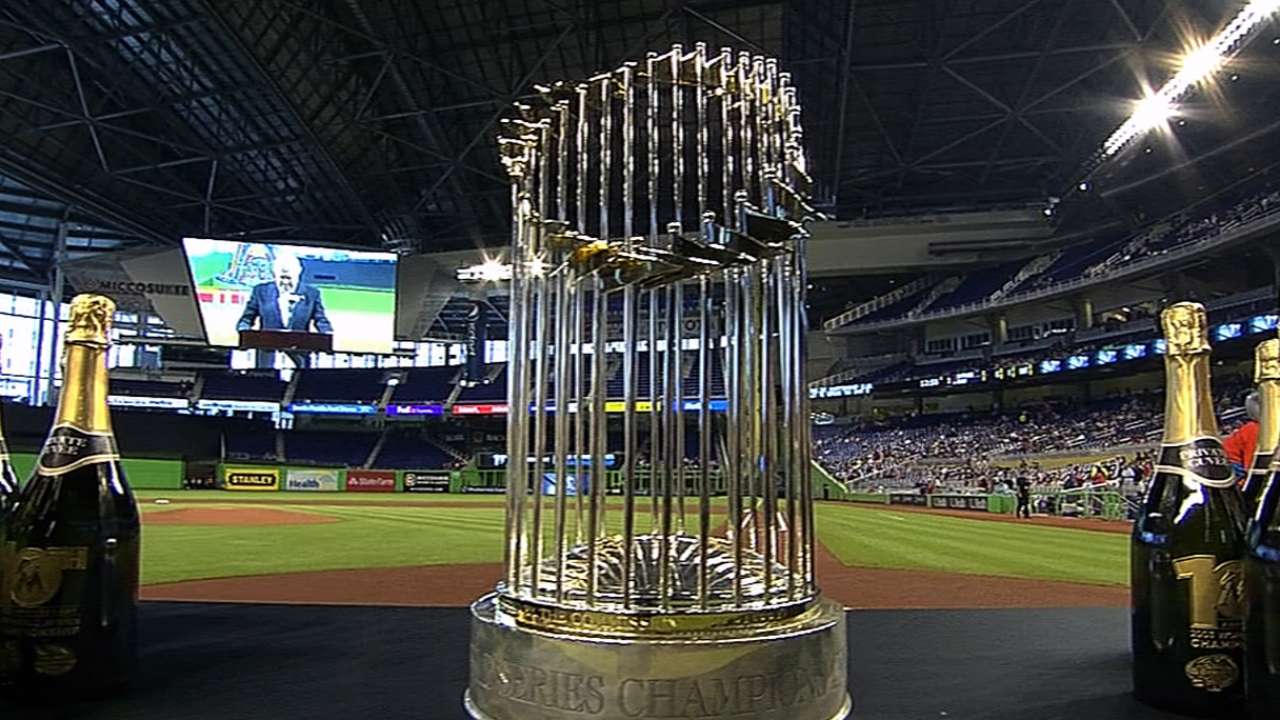 And then one day, they'd all be gone, exiting via trade or free agency as the payroll was slashed to compensate for all those small home crowds. Until the Marlins had a real big league place to play, there would be no chance to grow roots and build upon the grassroots support.
Let's be clear about South Florida's relationship with baseball. It goes back more than a half-century, to Bobby Maduro Stadium, one of the best Minor League parks of its time.
South Floridians loved baseball, too, in a way not reflected by those attendance numbers. With the marriage of dozens of cultures in Dade and Broward counties, from Northeastern transplants to Caribbean immigrants, baseball was part of the conversation. Whether those fans cared about their Yankees or Tigers, or whether they followed their favorite Dominican player, there were people who followed the game.
For those fans to call the Marlins their own, the franchise needed sustained success, interesting players and a venue that beckoned them.
And so when Major League Baseball awarded its 2017 All-Star Game to the Marlins on Friday afternoon, it was a recognition that they'd finally arrived.
This All-Star Game will be a chance to show off a ballpark that's spectacularly beautiful, that has the look and feel of South Florida, a myriad of colors and art and food.
In ways large and small, it's close to perfect. Marlins owner Jeffrey Loria oversaw the design of the place and instilled dozens of touches -- aquariums behind home plate, bobblehead museum, artwork galore --that are a reflection of a lifetime as a baseball fan and two decades as an owner, beginning with his 1989 purchase of the Triple-A Oklahoma City franchise.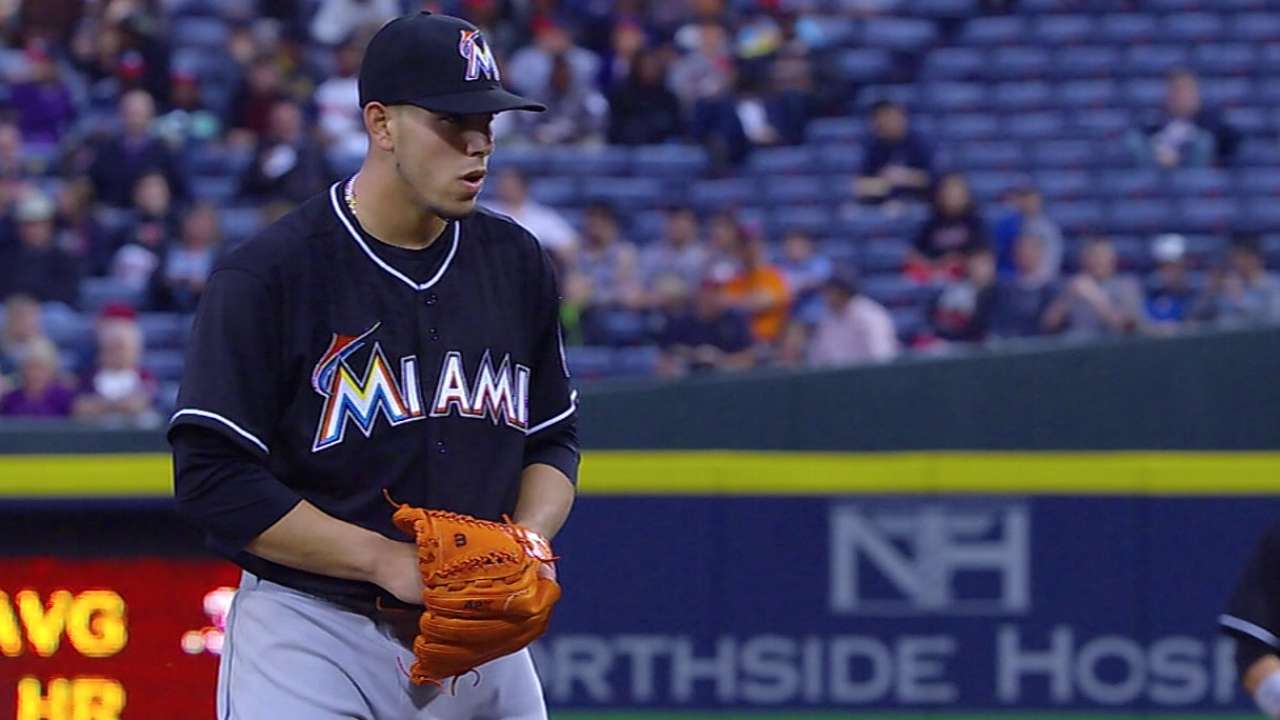 Whatever else Loria does during his ownership of the Marlins, he has positioned the club to succeed for years to come. Equally important is that Loria signed one of baseball's best players, Giancarlo Stanton, to a 13-year contract extension. In 22-year-old right-hander Jose Fernandez, the Marlins have another of baseball's dazzling talents.
And this offseason, Miami has put the finishing touch on a roster that seems positioned to contend for a playoff berth in 2015 and beyond. Marlins fans have been disappointed by tear-down jobs so often in the past that it'll take a while to completely build trust.
But the best way to do that is with a talented team that may have its core of players together for several years. The Marlins have a chance to do just that. This All-Star Game is part of that process.
Richard Justice is a columnist for MLB.com. Read his blog, Justice4U. This story was not subject to the approval of Major League Baseball or its clubs.