Pirates ace Network's top position rankings
McCutchen, Walker, Harrison, Marte all place in Top 5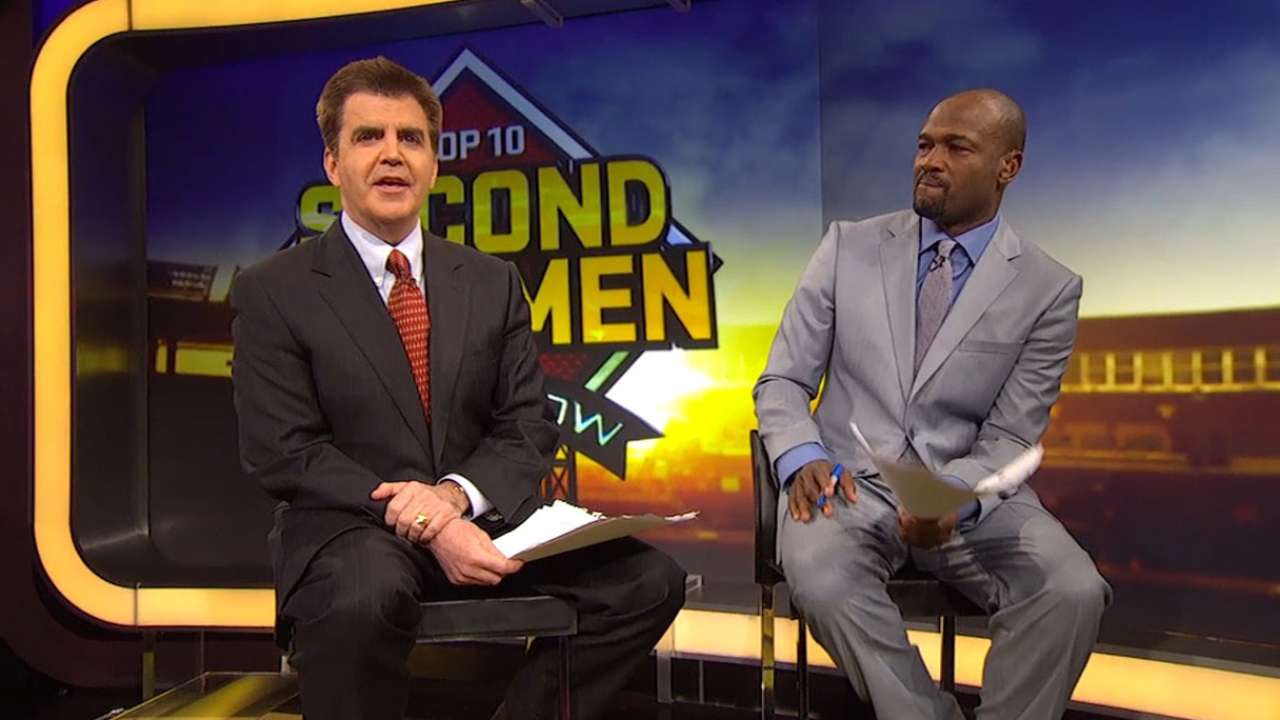 SCOTTSDALE, Ariz. -- Having people talk about you, goes the old wives' tale, causes ringing in your ears. Well, the Pirates' ears must be ringing off the hook.
Shortly after the MLB.com Pipeline accorded them a Major League-most seven spots on the list of Top 100 Prospects, the Bucs also aced MLB Network's Right Now! look at the current Top 10 players at each position. The series concluded Thursday night with three Pirates adjudged the National League's best at their positions and the team having the best overall score in the Majors.
A fascinating, perhaps somewhat vague boast. Only one body of opinion. But MLB Network's "Shredder" rankings reflect a multitude of statistical factors with no human bias, applied evenly to all 30 teams.
Given that, it's an eye-opener. Andrew McCutchen's rating as the overall No. 1 center fielder is not a shocker -- but still noteworthy for placing him ahead of American League MVP Mike Trout.
Neil Walker was No. 1 among NL second basemen (overall No. 4) and, providing the biggest surprise, Josh Harrison was rated tops among the league's third basemen (No. 3 overall).
Other Buccos on the honor lists were relievers Mark Melancon (No. 7) and Tony Watson (No. 10), left fielder Starling Marte (No. 4) and shortstop Jordy Mercer (No. 6).
The Pirates were shut out in four other categories: starting pitching, right field, first base and catching. Other teams were in the same boat; they all have to pick their priorities. Across-the-board eminence is not logical.
The proof: Only the Washington Nationals, with eight, had more players on the Right Now! scrolls than the Bucs' seven. And according to standard scoring -- 10 points for first place, nine points for second, etc. -- the Pirates topped the Majors with 42 player points.
Runners-up in the National League Central were the Cardinals, with six players and 39 points.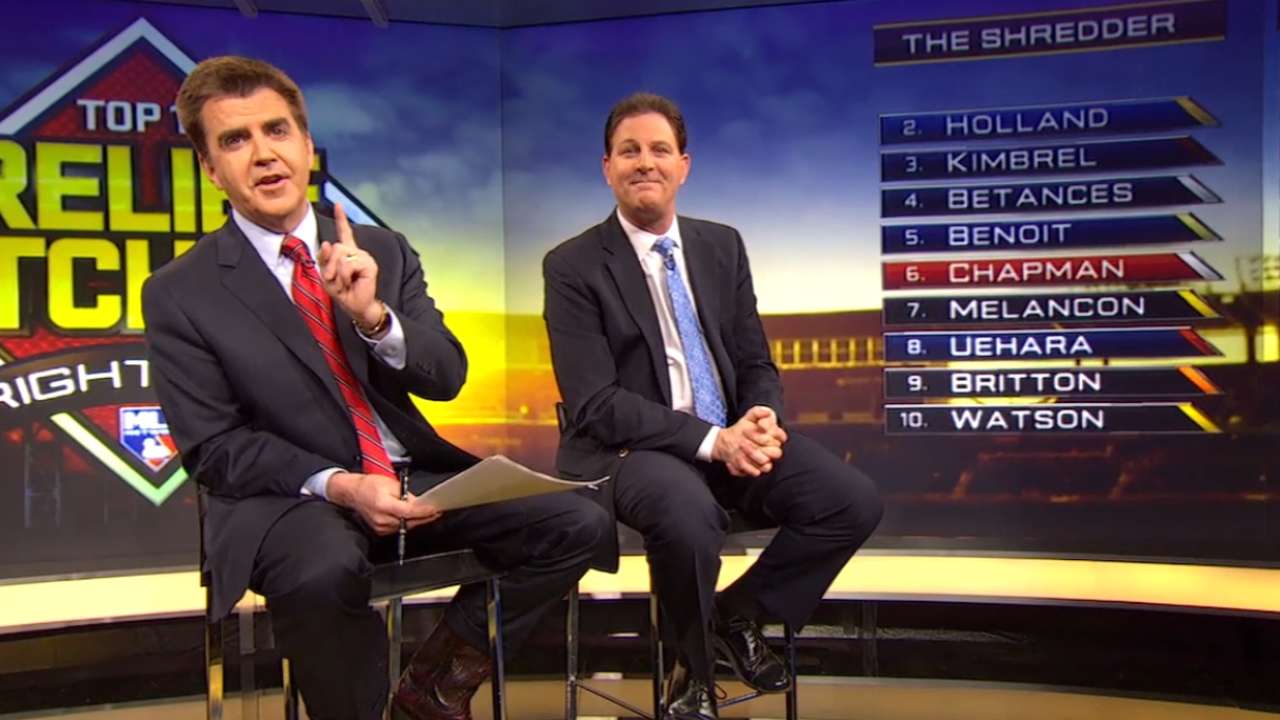 Other noteworthy items on this Right Now! scorecard:
• The AL Central is the most balanced division, with each team other than Minnesota scoring between 20-31 points.
• The biggest points disparity is in the NL East, with the Nationals leading runner-up Atlanta, 41-to-15.
• Best concentration of talent? The NL Central, with an aggregate of 124 points (the AL Central is next with 99 total points).
Tom Singer is a reporter for MLB.com. This story was not subject to the approval of Major League Baseball or its clubs.