Jungmann, Arcia among Crew prospects to watch
Righty could be rotation option if necessary; shortstop likely to start in Minors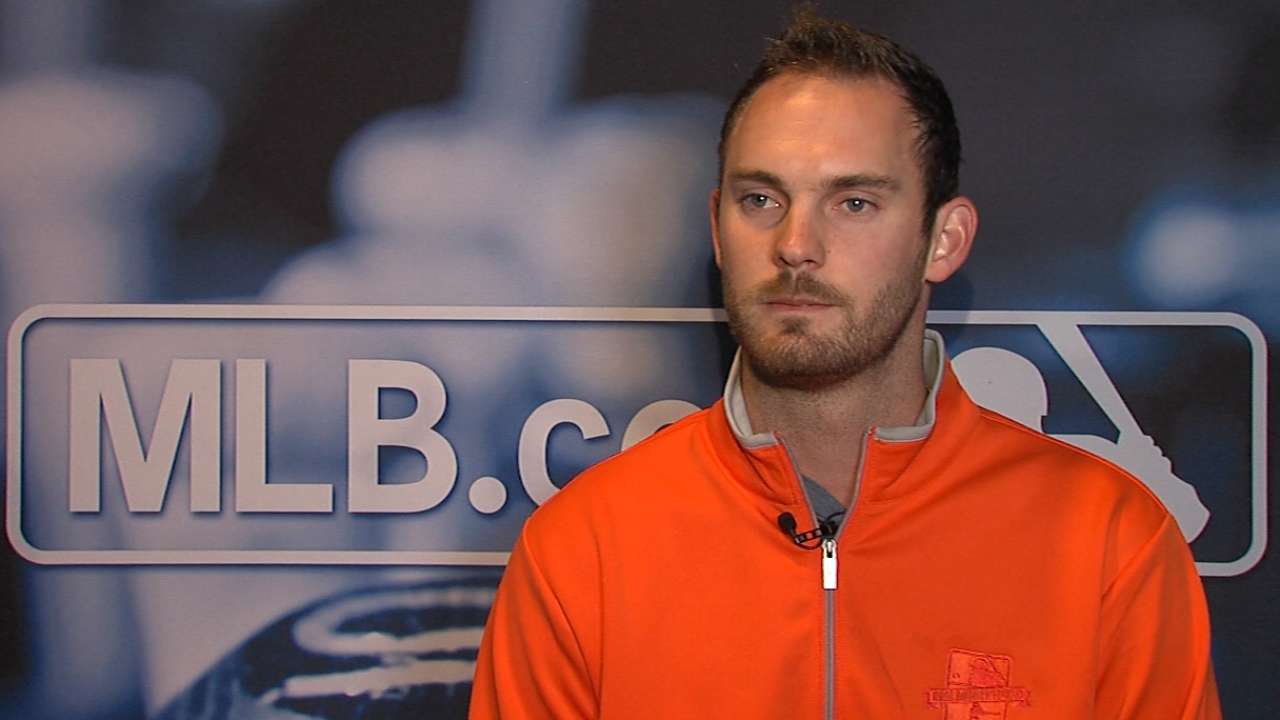 MILWAUKEE -- This is the third in a series of stories leading to the start of Spring Training next week, and we've already covered the Brewers' bounce-back candidates and their newcomers. Today, we focus on some of the prospects with a chance to impact the team's 2015 fortunes.
Since emptying the farm system to swing "all-in" trades for the likes of CC Sabathia in 2008 and Zack Greinke before the '11 season, the Brewers have fared poorly in experts' organizational rankings. For three years running, only one Milwaukee farmhand has cracked MLB.com's annual list of baseball's Top 100 Prospects -- shortstop Orlando Arcia at No. 88 this year. Brewers officials counter by pointing out the productive players they've drafted and developed recently, including lower picks like Scooter Gennett, Khris Davis and Mike Fiers.
Who will get the opportunity to break through this year? Here are some of the names to watch:
RHP Taylor Jungmann: The former first-round Draft pick is this year's Jimmy Nelson. Last year, Nelson was considered a first line of defense in the event of an injury to Milwaukee's starting rotation. He began the season at Triple-A, had tremendous success and earned a promotion to the Majors in July. Now that Nelson is penciled in as the Brewers' fifth starter, Jungmann moves into that backup position. Jungmann had a 3.98 ERA and held opponents to a .238 average after a promotion to the Triple-A level last season.
RHP David Goforth and LHP Mike Strong: Added to the 40-man roster last fall along with Jungmann and shortstop Yadiel Rivera, both Goforth and Strong are on the cusp of contributing in the Brewers' bullpen. Goforth, 26, logged 27 saves at Double-A Huntsville last season, and Strong, also 26, struck out 3 1/2 batters for every walk before an assignment to the Arizona Fall League.
RHP Corey Knebel: Acquired in the Yovani Gallardo trade last month, Knebel debuted at No. 8 on MLB.com's list of the Top 20 Brewers' Prospects. He was shut down late last year with an elbow injury, but avoided surgery and is on track to be ready for the start of the season. With a 95-mph fastball and lots of ninth-inning experience, he has some closer potential.
RHP Johnny Hellweg: Tommy John surgery ended Hellweg's 2014 season in April, but reports of his recovery have been positive. He struggled mightily after a callup to the Majors in 2013, leading some to wonder whether his power arsenal is better suited to a relief role. The Brewers still seem committed to Hellweg as a starter.
LHP Jarret Martin: Acquired in a Minor League trade with the Angels in December, Martin's arrival flew under the radar. But his mid-90s fastball could play in the Majors if he harnesses some command. While the Brewers are poised to open the season with lefties Will Smith and Neal Cotts in the bullpen, Martin is worth keeping an eye on at Triple-A.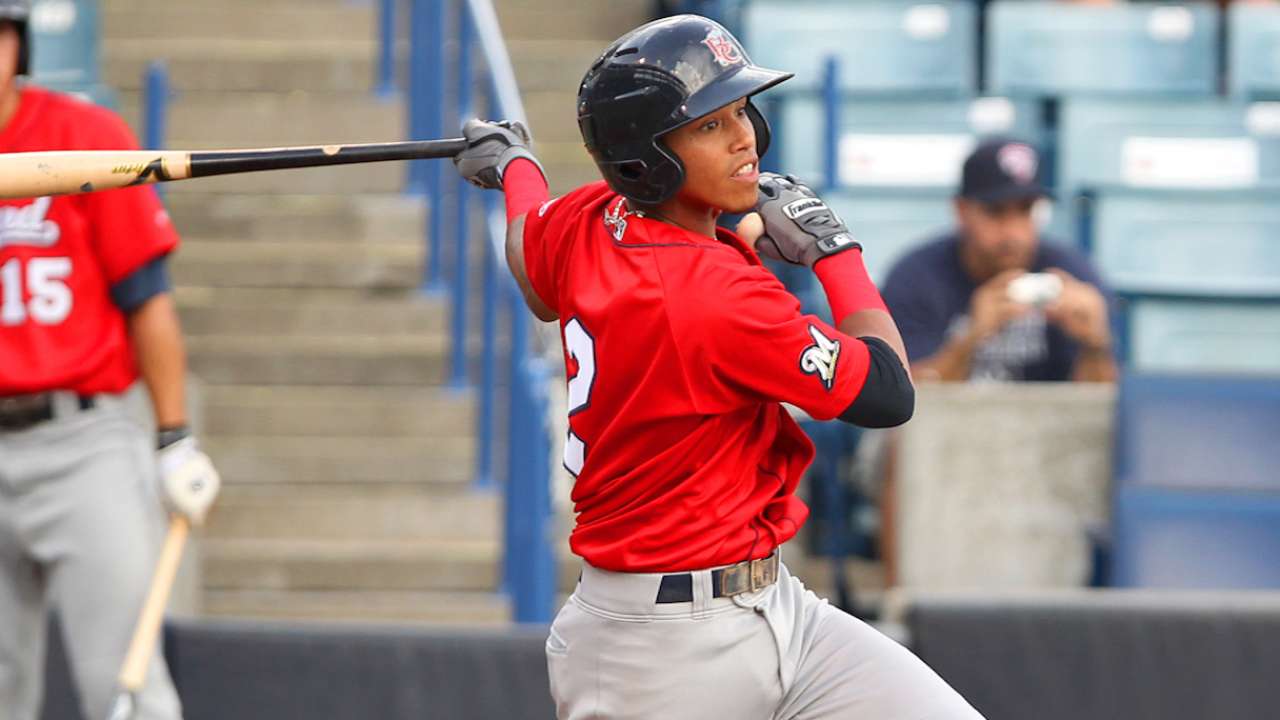 SS Orlando Arcia: Poised to take over the Brewers' top prospect spot when MLB.com unveils its updated rankings, Arcia looks like a long shot to play for the Brewers in 2015, since he was in the Class A Advanced Florida State League last year. But his was the first name mentioned by Brewers farm director Reid Nichols during an appearance on MLB Network this week, when host Brian Kenny asked for the name of a prospect who could contribute this year.
"Arcia could be that guy if there's a need," Nichols said. "If that happens, we're in trouble. I'm hoping all of our Major League players have great seasons. … Arcia is a great shortstop. I think he's got eyes in the back of his head. When he's on the field, he brings everybody's game up a level."
Adam McCalvy is a reporter for MLB.com. Read his blog, Brew Beat, and follow him on Twitter at @AdamMcCalvy. This story was not subject to the approval of Major League Baseball or its clubs.