Dodgers hope that youth is served in 2015
Outfielder Pederson, infielder Seager, pitcher Urias lead talented group of young stars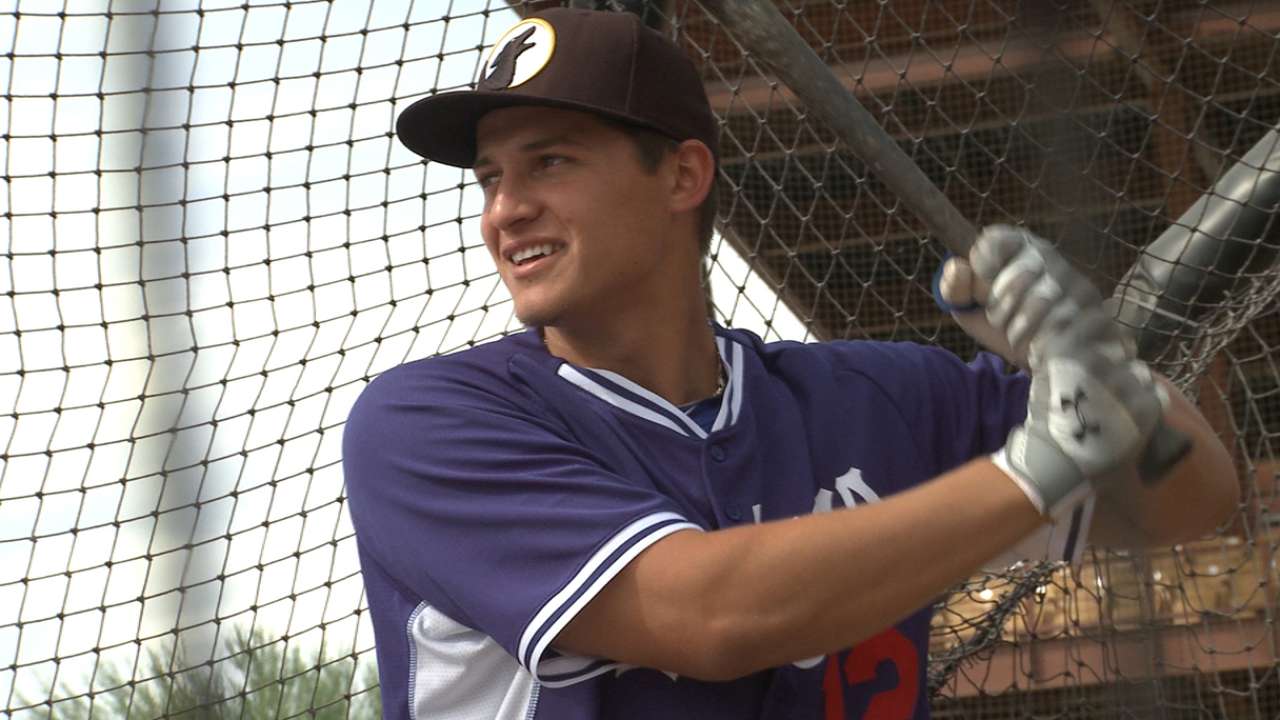 LOS ANGELES -- Dodgers pitchers and catchers report to Spring Training next week. In anticipation, dodgers.com presents a series of articles previewing the 2015 season.
Today's installment is "Prospects to Watch," which includes the untouchable trio of Joc Pederson, Corey Seager and Julio Urias.
OF Pederson: Ranked the 15th best prospect overall by MLB.com and No. 3 in the Dodgers' system, center field is his job to lose this Spring after the trade of Matt Kemp. He went 30/30 last year, improving against lefties and cutting down the strikeouts. He's also a natural center fielder. The only question is whether he's ready when the bell rings, because he struggled in a September callup.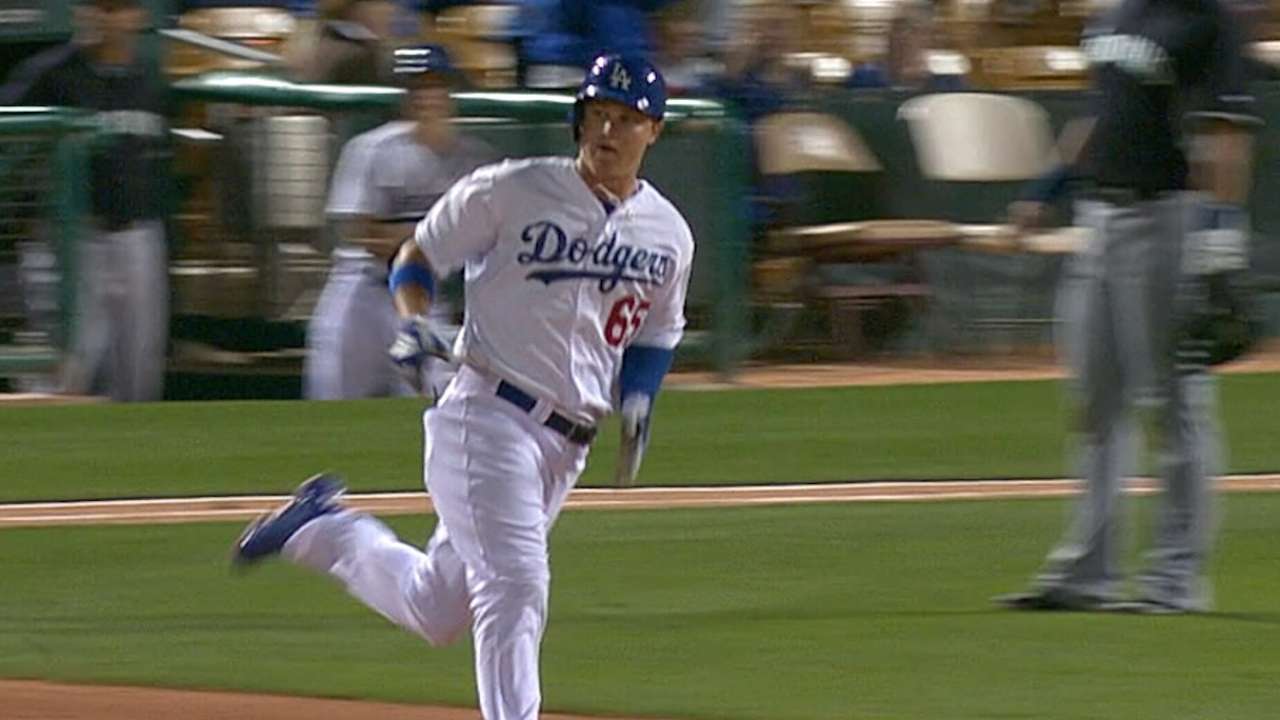 INF Seager: MLB.com considers Kyle's brother the top Dodgers' prospect and No. 13 overall. His mere presence factored into the club's decision to never make a real effort to keep Hanley Ramirez. He's only 20 and didn't flinch last year when promoted to Double-A midseason. New management wants to keep him at shortstop, even though he already has a third baseman's body. Either way, he's a big part of the franchise's future.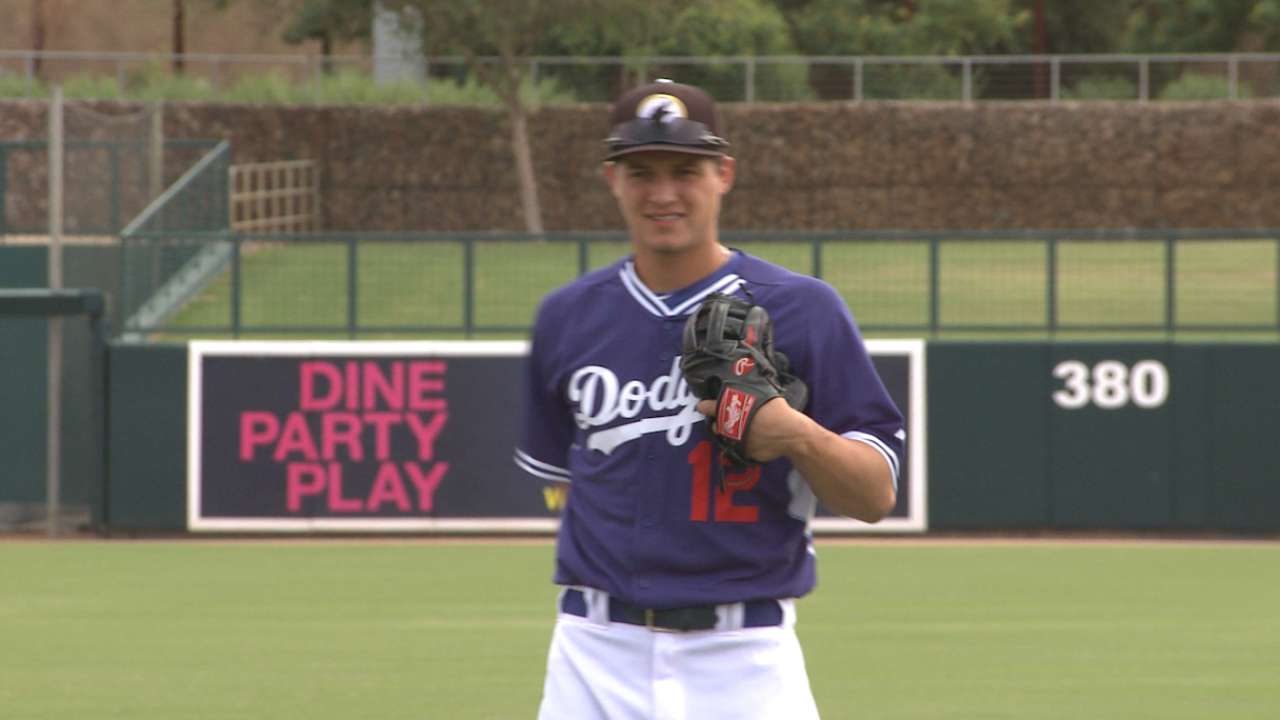 LHP Urias: He's only 18 and the Dodgers have tried to baby his development, but he pitches advanced for his years. MLB.com ranks him the 14th overall prospect, No. 1 left-handed-pitching prospect and No. 2 prospect on the Dodgers. Some scouts say he's ready right now, but management is fighting the temptation to rush this kind of talent on to a team with World Series expectations and have something go wrong.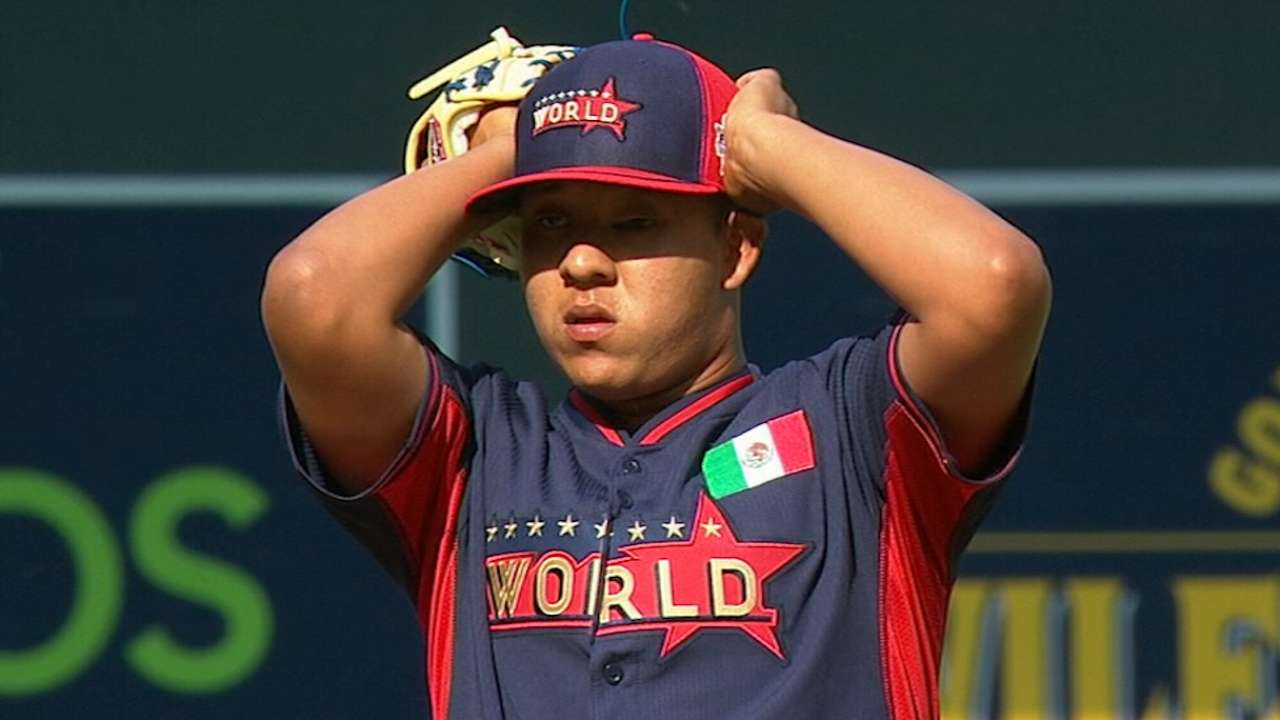 C Austin Barnes: Shades of Craig Biggio, Barnes is a legitimate catcher that can play second base. That versatility is intriguing in a league, and for a manager, of matchups and double-switches. His was one of those under-the-radar acquisitions designed to bolster a farm system short on Major League-ready prospects.
INF Enrique Hernandez: Another multi-dimensional gamer from the same trade with the Marlins, Hernandez is a natural infielder who showed he can easily handle the outfield as well. Should anything happen to Justin Turner or Darwin Barney, Hernandez and Barnes give the Dodgers upgrades in utility depth, and they just might fight their way onto the 25-man roster.
RHP Zach Lee: A pivotal spring for the $5.25 million former first-rounder, who took a step back last year at Triple-A when he should have been knocking on the door of the Major League rotation. If Lee had progressed as expected, the Dodgers might not have felt the need to sign Brandon McCarthy or Brett Anderson. Lee was MLB.com's top-rated Dodgers' prospect in 2011, but he's now No. 6, with three pitchers ahead of him.
LHP Adam Liberatore: He'll provide stiff competition to Paco Rodriguez for the second lefty spot in the bullpen behind J.P. Howell. He was dominant at Triple-A last year and new club president Andrew Friedman made sure he was included in the trade from Tampa Bay with Joel Peralta.
LHP Chris Reed: Most believe Reed ultimately will be a reliever in the Major Leagues, but he still wants to start, which he's done almost exclusively in the Minor Leagues. He struggled in five starts after a callup to Triple-A last year, and that's where he figures to be sent to start the 2015 season.
Ken Gurnick is a reporter for MLB.com. This story was not subject to the approval of Major League Baseball or its clubs.