Holland avoids arbitration with 1-year, $8.25M deal
GM Moore: KC closer 'one of the most dominant relief pitchers in the game'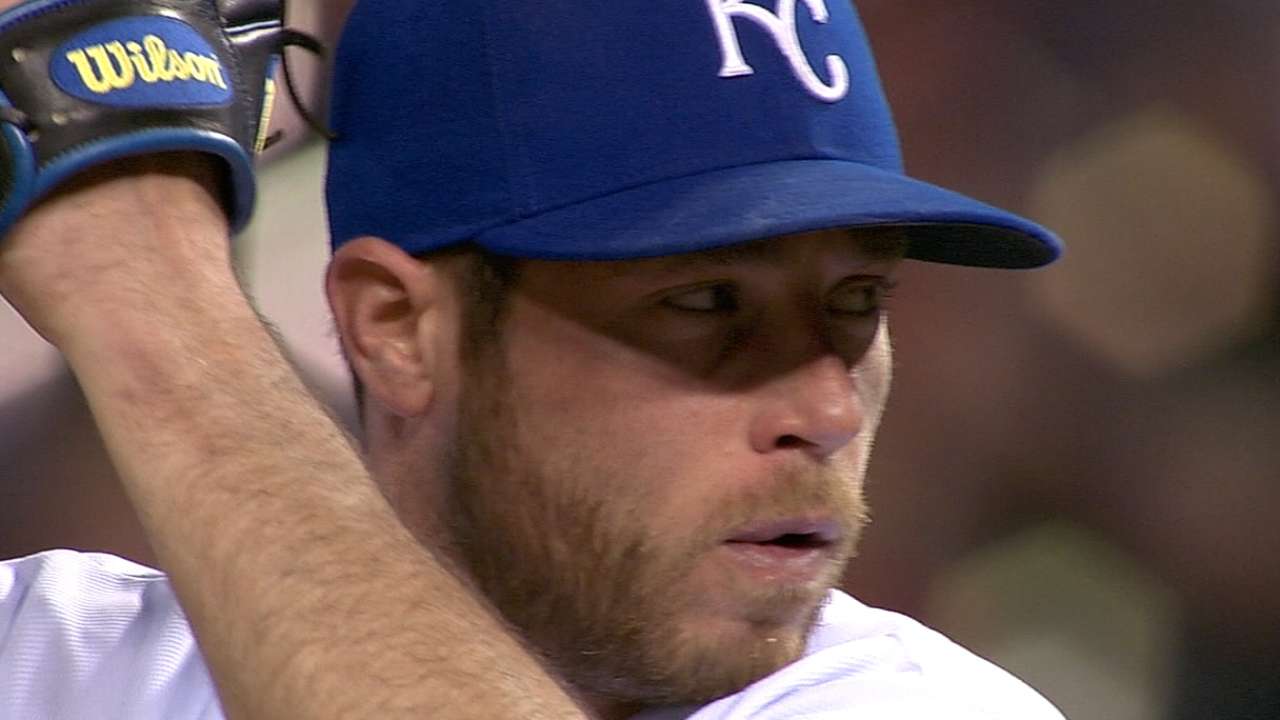 KANSAS CITY - The Royals and closer Greg Holland agreed to a one-year deal Friday, thus avoiding arbitration, the club confirmed.
The deal is worth $8.25 million, a source told MLB.com.
The Royals are down to one arbitration eligible player left unsigned - first baseman Eric Hosmer.
Holland, a two-time All-Star, was perhaps the best closer in the American League in 2014, posting 46 saves with a 1.44 ERA. He also was virtually flawless in the postseason, recording seven saves with a 0.82 ERA and a 0.818 WHIP.
Since becoming the team's primary closer in 2012, Holland has 109 saves and a 1.88 ERA while striking out 284 hitters in 196 1/3 innings.
"He's one of the most dominant relief pitchers in the game and in the history of the Kansas City Royals," Royals general manager Dayton Moore said by phone. "His impact on the bullpen and to the team has just been enormous."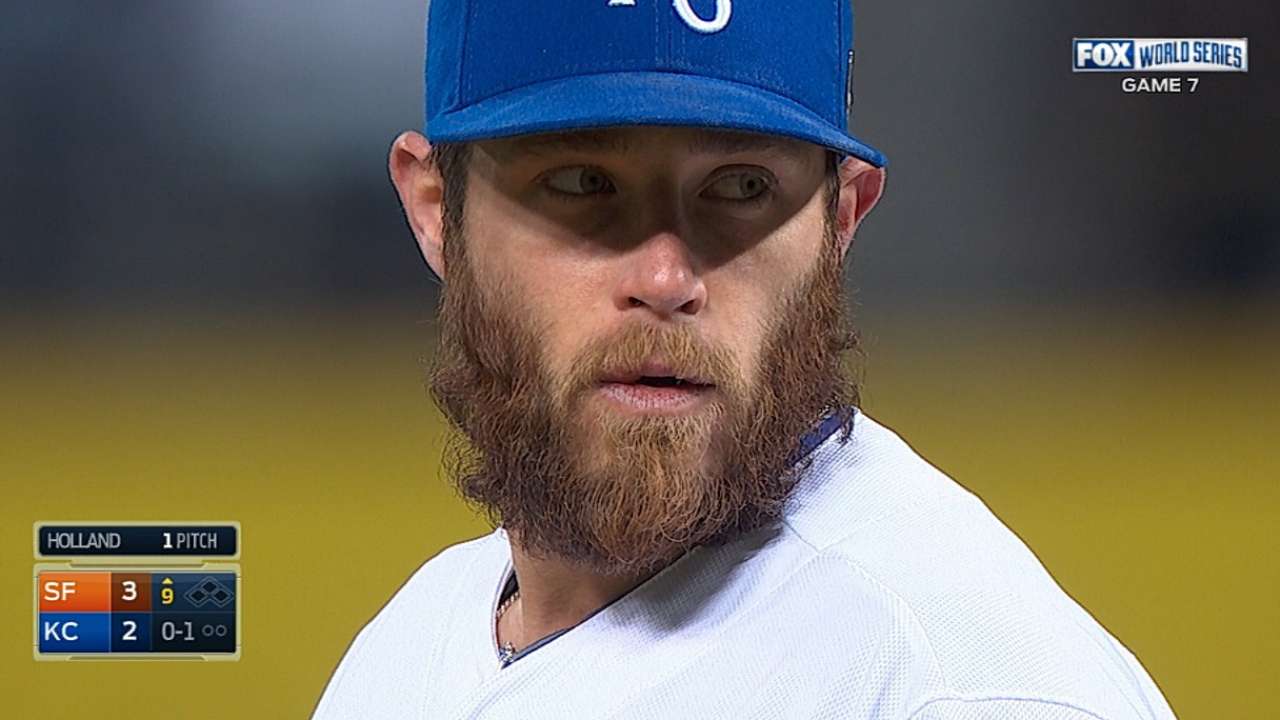 Holland was part of the famed "HDH" trio in 2014, one of the best weapons in all of baseball, while teaming up with setup men Kelvin Herrera and Wade Davis. Herrera inked a two-year deal Thursday night to avoid arbitration.
That trio was phenomenal -- the Royals were 65-4 when ahead after six innings and 72-1 when ahead after seven innings.
Holland knows statistically it will be hard to duplicate 2014 for the trio.
"Really, though, if Wade comes away with a 1.11 ERA this year instead of his 1.00 [in 2014], that doesn't mean he had a worse season," Holland said recently. "The same goes for all of us. In the end, all we judge ourselves by is if the team wins. Our job is to protect the lead. That's it."
Jeffrey Flanagan is a reporter for MLB.com. Follow him on Twitter at @jflanagankc. This story was not subject to the approval of Major League Baseball or its clubs.