Deadline deal: Reds, Aroldis avoid arbitration
Hard-throwing southpaw will earn $8.05 million during 2015 season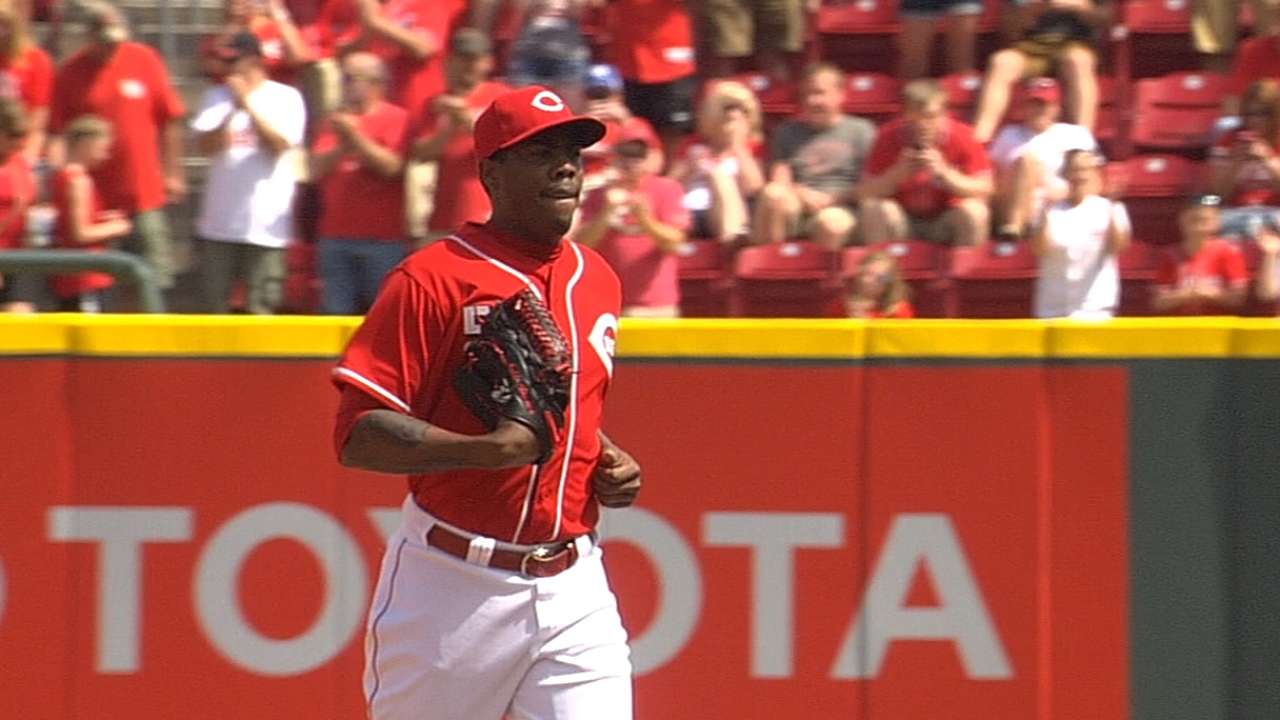 CINCINNATI -- At the 11th hour before a hearing, the Reds and All-Star closer Aroldis Chapman avoided arbitration on Friday by agreeing to a one-year contract worth $8.05 million.
Chapman, who will turn 27 on Feb. 28, was the final arbitration case pending for Cincinnati, which has not gone to a hearing since 2004, when the club won a case over reliever Chris Reitsma. Chapman's hearing was scheduled for Friday morning in St. Petersburg, Fla.
"We got it done probably 15-20 minutes before everyone was to go into the [hearing] room," Reds general manager Walt Jocketty said from Arizona.
Assistant GM Dick Williams, other members of the Reds' baseball operations and team lawyers were slated to present the Reds' case. In the exchange of salary figures last month, Chapman wanted to make $8.7 million, while the Reds counteroffered with $6.65 million. He was arbitration eligible for the second time.
"We felt we had a good case and were willing to go inside and try it," Jocketty said. "But resolving it ahead of time is always better than having to go in there with your player. We're very satisfied, and I'm sure they are too."
As part of the six-year, $30.25 million free agent contract Chapman signed in January 2010 following his defection from Cuba, he could go through the arbitration process if he qualified. A hearing was also avoided last year, when Chapman signed a one-year, $5 million contract.
The hard-throwing southpaw had a 2.00 ERA in 54 appearances last season with 36 saves in 38 chances and 106 strikeouts in 54 innings while making the National League All-Star team for a third straight year. His 17.67 strikeouts per nine innings ratio set a Major League record, and he also became the first pitcher to average 100 mph with his fastball (100.3 mph) since Pitch F/X data became available.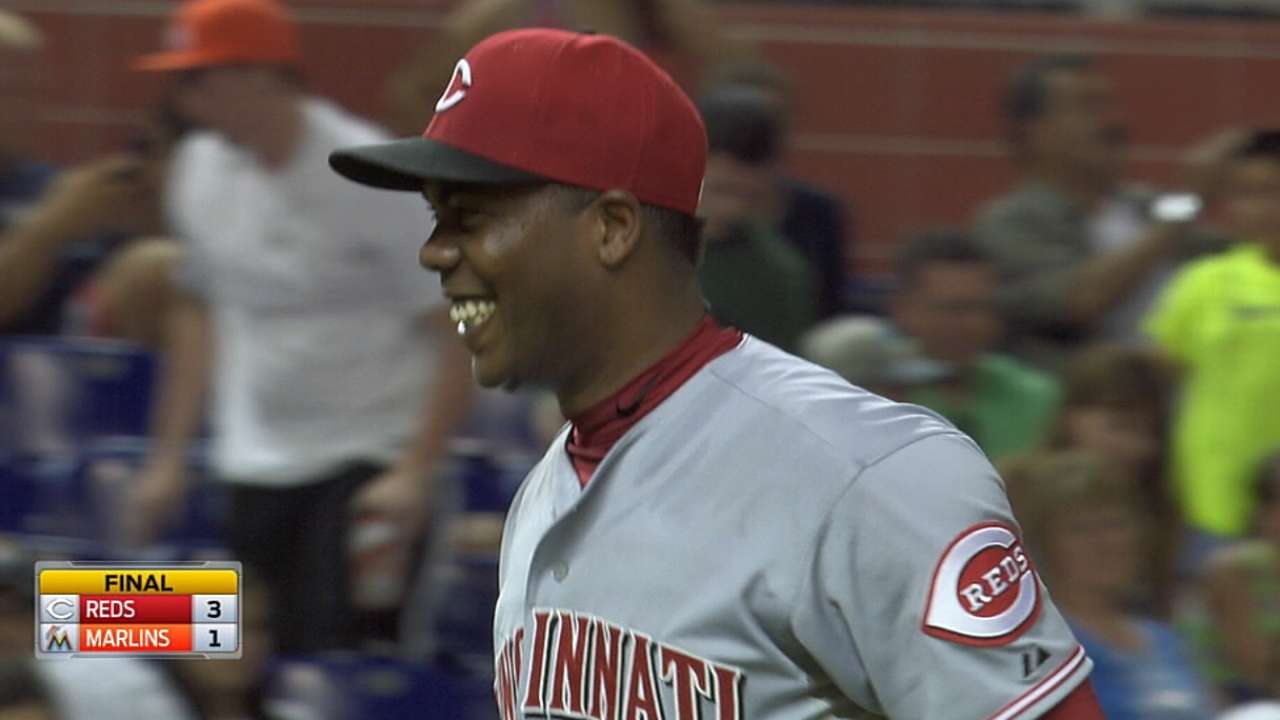 In August, Chapman established a Major League record for relievers when he struck out at least one batter in 49 straight appearances dating back to the 2013 season. It smashed the previous record of 39 games by Hall of Fame closer Bruce Sutter in 1977.
The 2014 season began in harrowing fashion for Chapman when he was struck in the face by a line drive off the bat of the Royals' Salvador Perez in a Spring Training game. He suffered fractures above his left eye and nose and required surgery with the insertion of a metal plate into his head.
But once he returned to the mound in May, Chapman still had the most impressive season of his career.
Mark Sheldon is a reporter for MLB.com. Read his blog, Mark My Word, and follow him on Twitter @m_sheldon. This story was not subject to the approval of Major League Baseball or its clubs.