Severino leads pack of Yanks' up-and-comers
Righty joined by Judge, Bird and more as prospects to watch this spring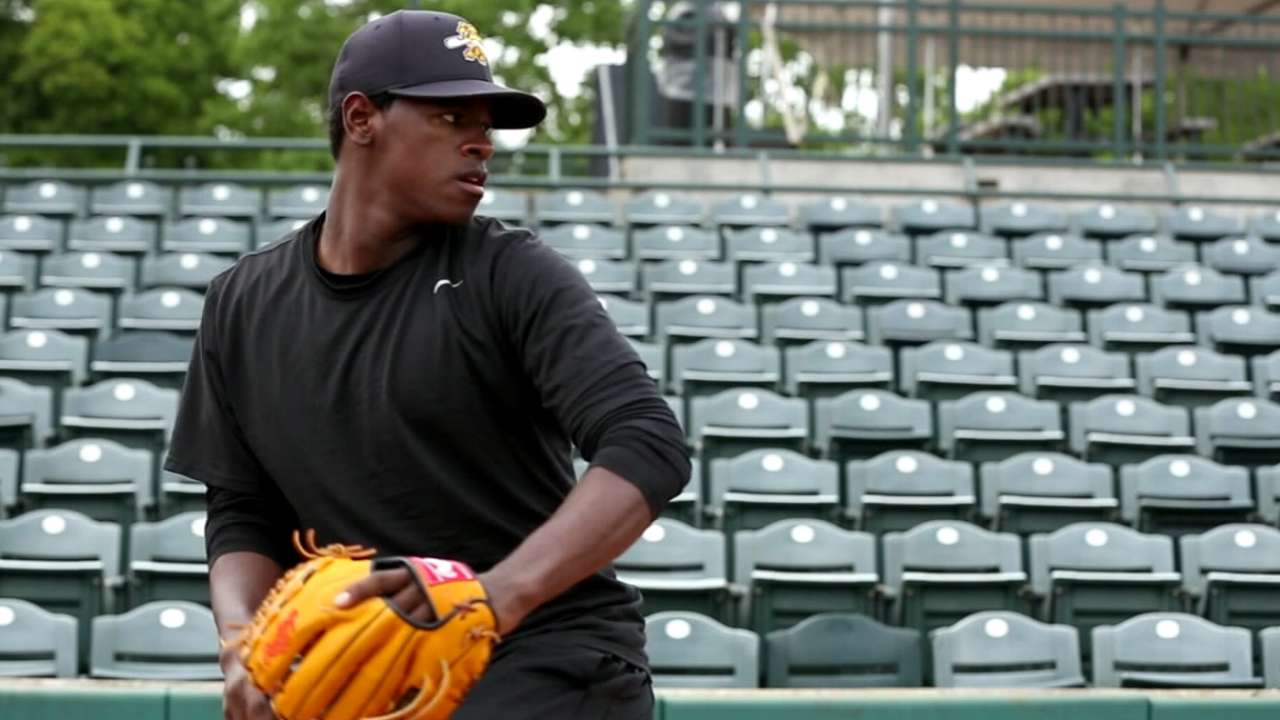 TAMPA, Fla. -- MLB.com is preparing for camp by previewing some of the most important storylines that the players, executives and fans will be tracking at George M. Steinbrenner Field in Tampa.
In this third installment, "Prospects to Watch," we look at some of the bright young talent who will be trying to impress during the Yankees' spring schedule and earn their first tastes of the big leagues.
OF Tyler Austin: The 23-year-old burst onto the scene in 2012 before his rise was disrupted by a wrist injury. He hit .275/.336/.419 last year at Double-A, with nine homers and 47 RBIs in 105 games, and the organization still likes his raw power. Austin projects to begin the season in right field for Triple-A Scranton/Wilkes-Barre and could see big league time in '15.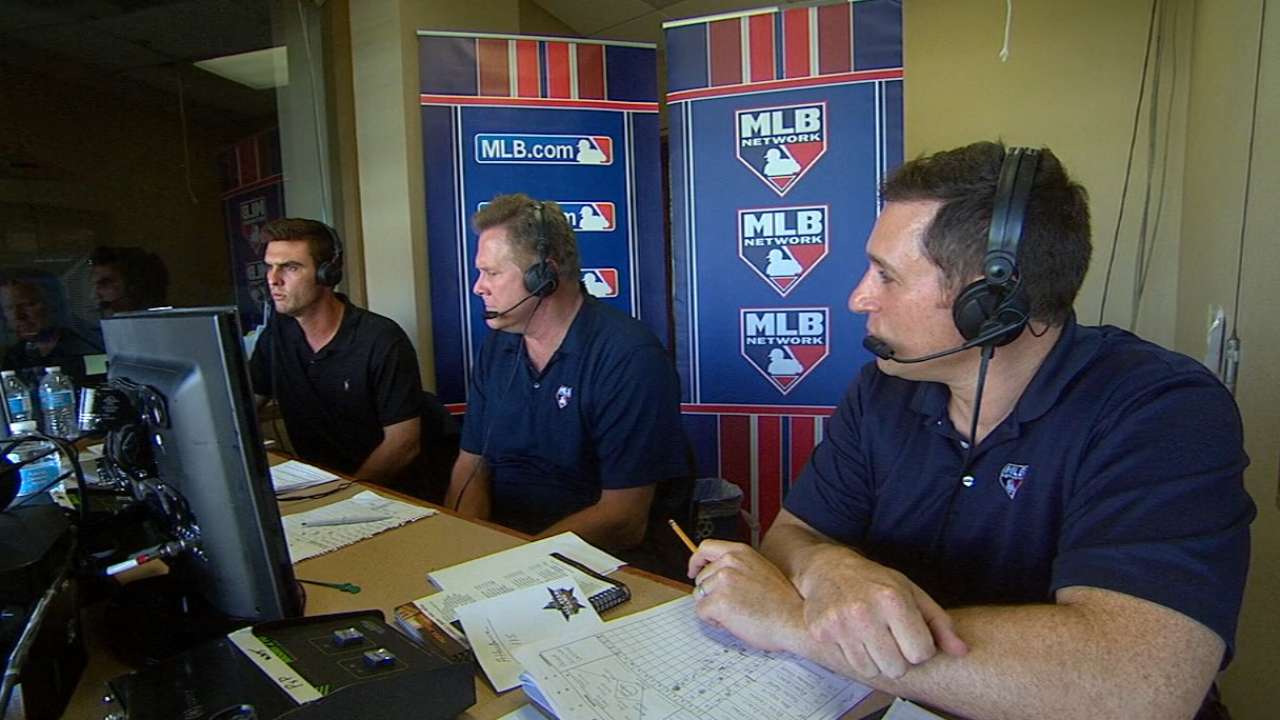 OF Aaron Judge: The 6-foot-7, 230-pound Judge is impossible to miss on the field. He was the 32nd overall pick in the 2013 Draft and has already earned comparisons to Hall of Famer Dave Winfield, which fuels the Yanks' dreams about his possible big league impact this year or next. Judge batted .308/.419/.486 with 17 homers and 78 RBIs, showing raw power and hitting intelligence to go along with a plus arm.
LHP Jacob Lindgren: There was talk about Lindgren, an elite college closer at Mississippi State, jumping all the way from the Draft to the big leagues by the end of 2014. It didn't happen, but he made it all the way to Double-A Trenton, posting a combined 2.16 ERA in his first 25 pro innings. Lindgren will turn 22 in March and wields an excellent fastball-slider combination. A strong spring could put him in position to be one of the Yanks' first calls for bullpen help.
LHP James Pazos: A 23-year-old with a funky delivery, Pazos pitched last season at Tampa and Trenton, where he had a combined 2.42 ERA and 10 saves in 46 outings while averaging 10.1 strikeouts per nine innings. He has proved to be tough on both righties and lefties, and a solid campaign could put him in position to see New York.
2B Rob Refsnyder: There will be a lot of eyes on Refsnyder after a breakout campaign for Trenton and Scranton/Wilkes-Barre, where he batted a combined .318/.387/.497 with 14 homers and 63 RBIs. The organization bought him more development time by re-signing Stephen Drew, but they promise to listen if Refsnyder keeps knocking on the door. A college outfielder, his defensive adjustments to second base have come along nicely and the organization believes he can handle that position.
RHP Nick Rumbelow: The 23-year-old shot through the Yanks' system last year, moving all the way from Class A Charleston to Triple-A Scranton/Wilkes-Barre. He posted a 2.64 ERA in 44 combined appearances, averaging 12.6 strikeouts per nine innings, and is being talked about as a good candidate to open eyes as a breakout prospect this spring.
C Gary Sanchez: As he enters his age-22 season, Sanchez appears to be on the cusp of a promotion to the Majors. The power-hitting backstop hit .270/.338/.406 with 13 homers and 65 RBIs last year at Trenton, which rates as an above-average OPS at a premium position. The Yanks are working on his agility behind the plate but still believe he can stick there.
RHP Luis Severino: Over the last two years, Severino has jumped from a virtual unknown to the No. 23 overall prospect on MLB.com's Top 100 list. Signed out of the Dominican Republic, Severino surpassed expectations by reaching Double-A as a 20-year-old, going a combined 6-5 with a 2.46 ERA in 24 starts spanning 113 1/3 innings at three levels last year. The key was his consistency, and the Yanks see him as the total package: youth and elite fastball velocity to go along with an above-average slider and changeup.
LHP Tyler Webb: The 24-year-old pitched at three levels last season, making it to Triple-A, and has been mentioned as a strong candidate to make his big league debut in 2015. A 10th-round pick in the 2013 Draft, Webb had a 3.80 ERA in 48 combined appearances in 2014, averaging 12.3 strikeouts per nine innings.
Bryan Hoch is a reporter for MLB.com. Follow him on Twitter @bryanhoch and read his MLBlog, Bombers Beat. This story was not subject to the approval of Major League Baseball or its clubs.