#BaseballBegins with 'The Conversation'
Players, managers and broadcasters gearing up for Spring Training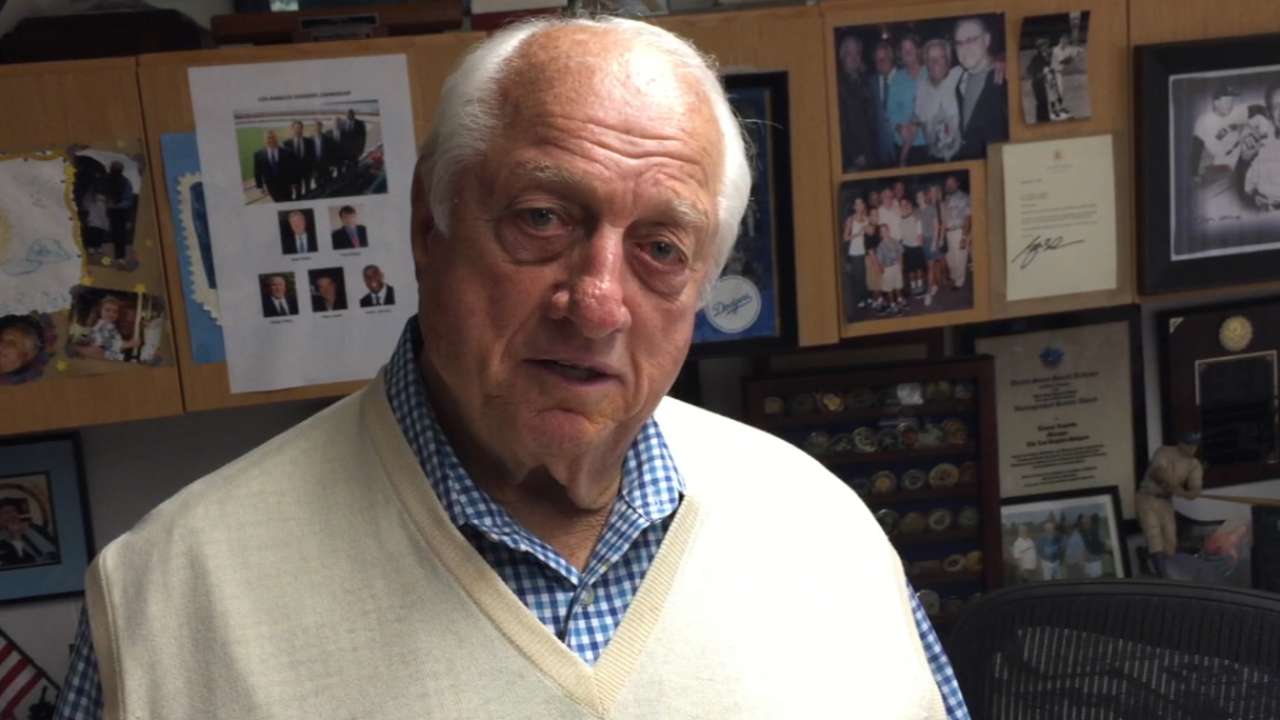 "Pitchers and catchers report" are four of the most beautiful words in the English language. Everything old is new again. As another Spring Training gets underway on Wednesday in Florida and Arizona, we are asking people around Major League Baseball what those four words mean to them.
Join the conversation and be sure to use #BaseballBegins in your tweets.
Two-time All-Star Dmitri Young, who played from 1996-2008 for the Cardinals, Reds, Tigers and Nationals:
"When I heard those words as a player, they were bittersweet. I was always excited about the upcoming season and ready for the "World Famous Spring Training Generic Conversation" that everyone says to everyone and it goes like this:
"'Hey, how's the offseason?'
"'GOOD!!!'
"'How's the family?'
"'GOOD!!!"
"'The kids good?'
"'YEAH!!!'
"Then for me, since I was one of the heaviest players EVER, I would run into the front office brass and they would say, 'Hey, looks like you lost weight,' and we all knew I gained weight, but I would lose a few pounds during Spring Training.
"The fun part of the beginning of Spring Training is seeing guys with new cars, jewelry and a different look -- not to mention meeting new teammates and possibly a new coaching staff, with the belief that we will be World Series champions."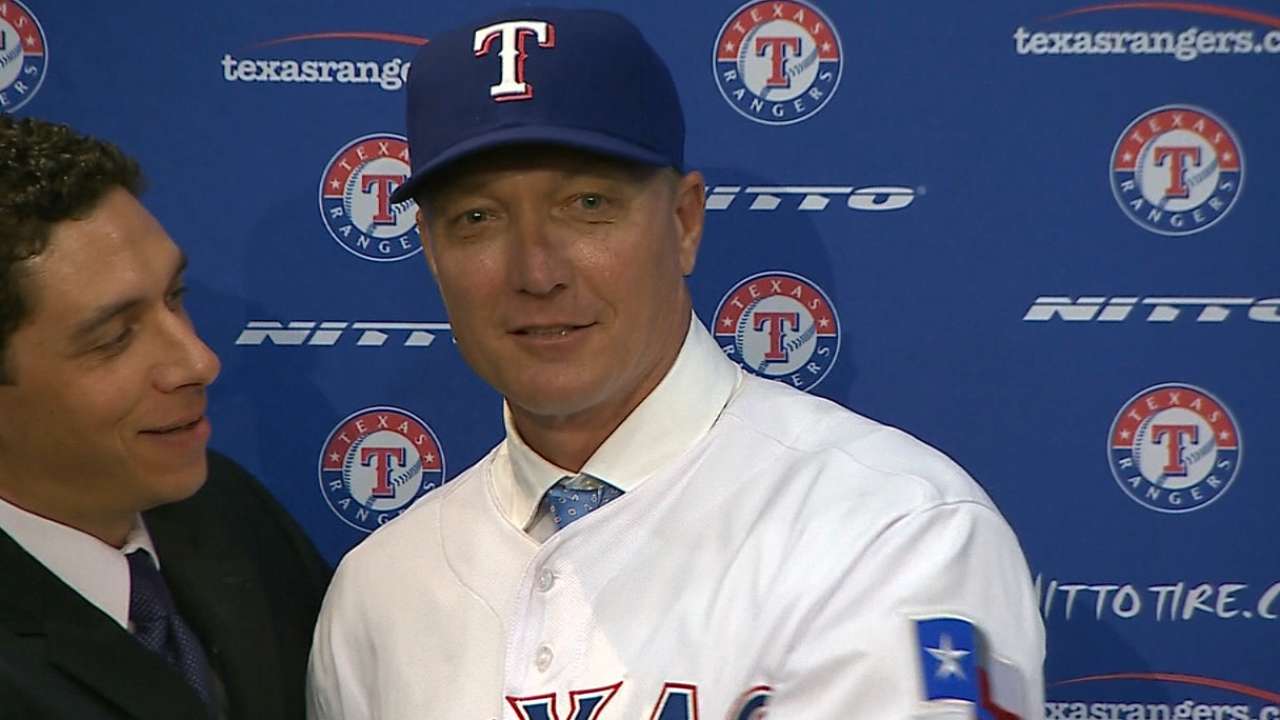 Rangers manager Jeff Banister, as the equipment truck was loaded this week in Texas:
"It's an opportunity -- an opportunity to get another stage, another chapter of my career started. But more than anything else, it's another journey and another chapter for the Texas Rangers."
Broadcaster Gary Thorne:
"It means everybody is in first place and now begins the grind to see who ends up there."
Phillies third baseman Maikel Franco of the Dominican Republic:
"It really makes me realize that I have to prepare myself because our [reporting] dates are close and we must go prepared. It helps to motivate me and give me much more energy to keep on working hard and to be ready for that date to win myself a position."
MLB Network host Greg Amsinger:
"As a fan of the game, [while] growing up those words meant warm weather was on its way and a fresh start for my favorite team. Now, they mean so much more. Those words mean that I'm closer to late nights chasing a no-hitter, or bouncing around from live look to live look, or discussing each team through the same optimistic lens. Essentially, 'Pitchers and Catchers Report' means my daily life is about to revolve around the sport I love."
Mark Newman is enterprise editor of MLB.com. Read and join other baseball fans on his MLB.com community blog. This story was not subject to the approval of Major League Baseball or its clubs.