With D-backs at home for camp, Hale springs into action
First-year manager enjoying advantage of nearby Salt River Fields for getting to know players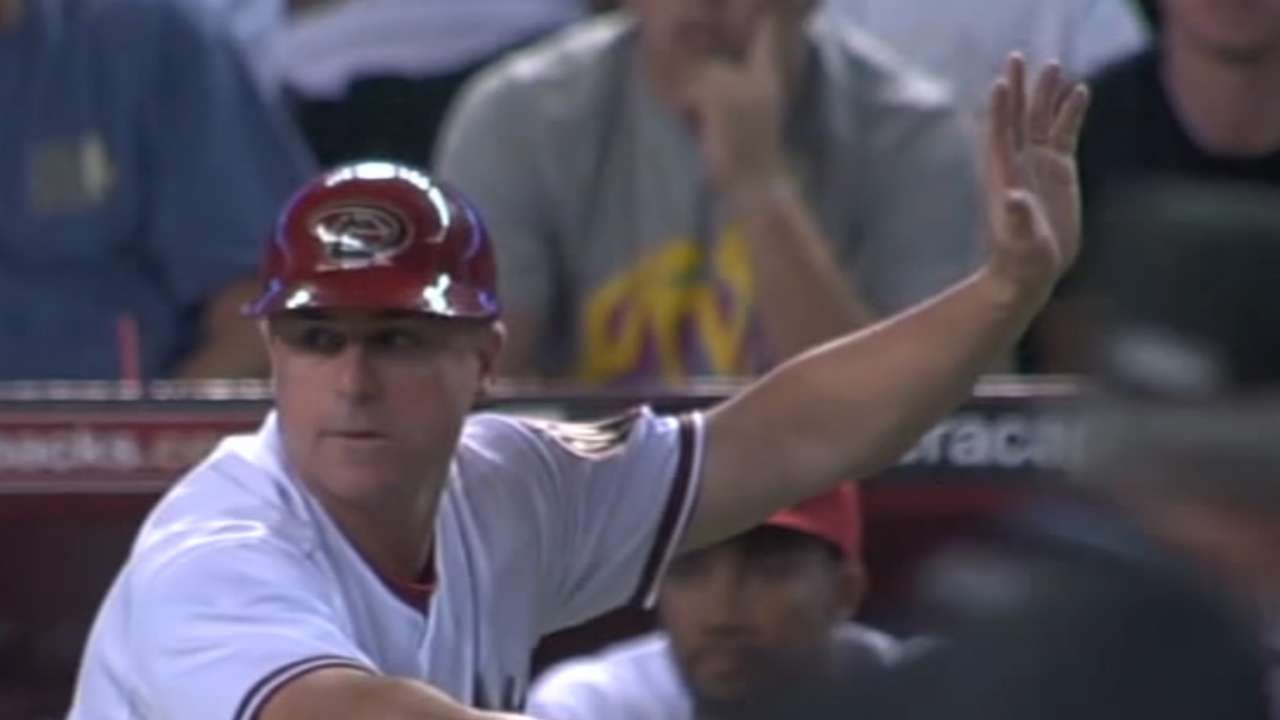 PHOENIX -- While other teams load up equipment trucks in preparation for a trip to Arizona or Florida, the D-backs have a bit of an advantage.
Call it a home-field advantage, if you will, but with a sparkling, state-of-the-art Spring Training facility located in nearby Scottsdale, Ariz., there are no equipment trucks moving, because the spring equipment never leaves.
The facility has players going in and out of it throughout the calendar year, and since the calendar flipped to 2015, it has become quite crowded.
"Since we have this unbelievable complex, if you live in the area, it's really a no-brainer to show up there and get your stuff done," D-backs manager Chip Hale said.
Hired in October, Hale has taken advantage of the players' presence at Salt River Fields to get to know them.
"For me as a new manager and [Andy] Green as the new infield guy and [Mark Grace] as the new assistant hitting coach, it's been great to live in the area and to interact with the guys," Hale said. "For me, it's a little more informal, so I get the chance to just sit down with some guys and get to know them a little better, see what they're doing off the field and how their families are doing. So for me, it's been very good."
As more and more players began showing up, even those who were training at other sites in the area found a way to stop by for part of the day.
"To me, that's almost more impressive, because they could just do all their work in one place, but they want to be seen by their peers, their trainers and strength coaches, so that shows me a lot," Hale said.
There is plenty of work for the D-backs this spring as they look to rebound from having the worst record in baseball in 2014.
"I think it's encouraging that a lot of guys are out," Hale said. "These guys really want to get better. I think a lot of guys who were on the club last year are ready to get that bad taste out of their mouth. I think they want to show that they were better than they were last year. You can see that in the way they're working and in hearing the talk amongst the guys."
Steve Gilbert is a reporter for MLB.com. Read his blog, Inside the D-backs, and follow him on Twitter @SteveGilbertMLB. This story was not subject to the approval of Major League Baseball or its clubs.