Mets may turn to youth for playoff push
Syndergaard, Matz lead strong group of prospects who may have impact in 2015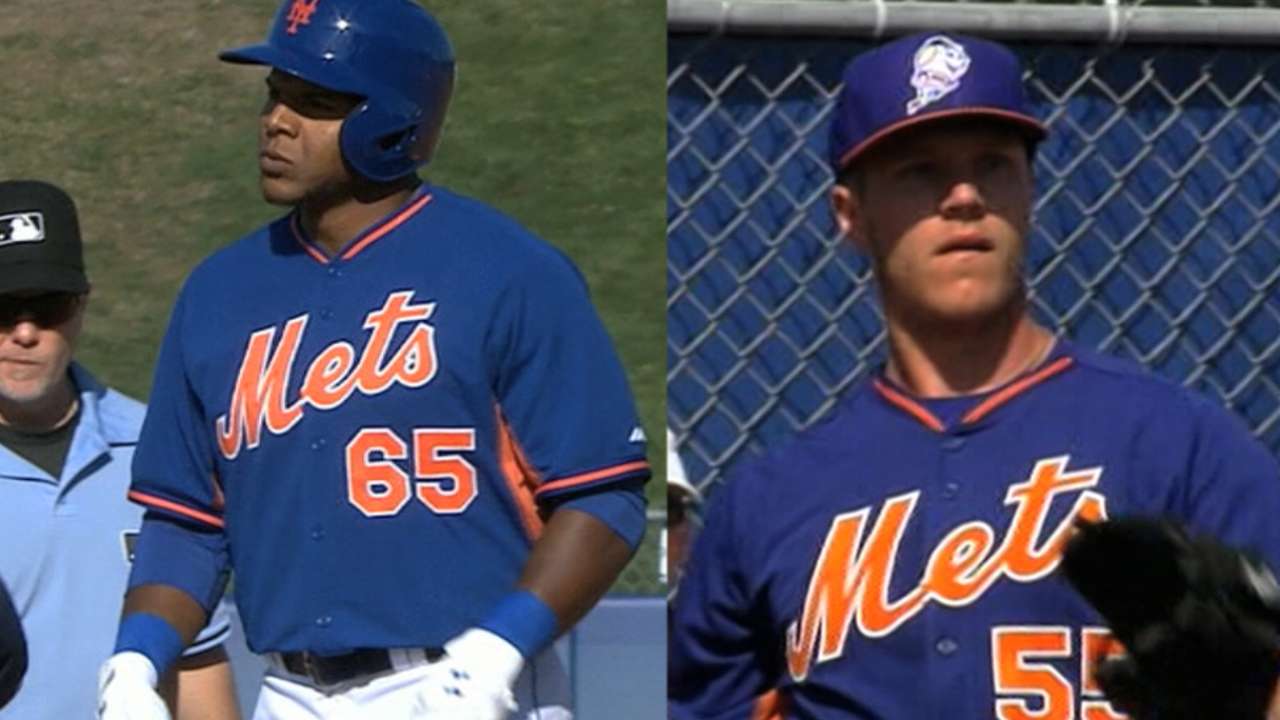 NEW YORK -- In part three of MLB.com's Spring Training preview, it's time to take a look at the youngsters who could help in 2015. Some of the Mets' top overall prospects, including well-regarded first-rounders Michael Conforto and Dominic Smith, are too far away to make serious impacts this season. But the players below could all aid the playoff push to varying degrees:
RHP Noah Syndergaard: Topping this list for the second year in a row is not necessarily a good thing. It means Syndergaard, the top-ranked prospect in the Mets' MLB.com pipeline, did not have the success he wanted in 2014, instead enduring a pair of injuries and struggling when healthy. But the fact that Syndergaard still ranked 10th on MLB.com's 2015 Prospect Watch speaks volumes about his potential. As long as he proves his ability to correct last year's issues, he'll be the first name the Mets call when they need a starter.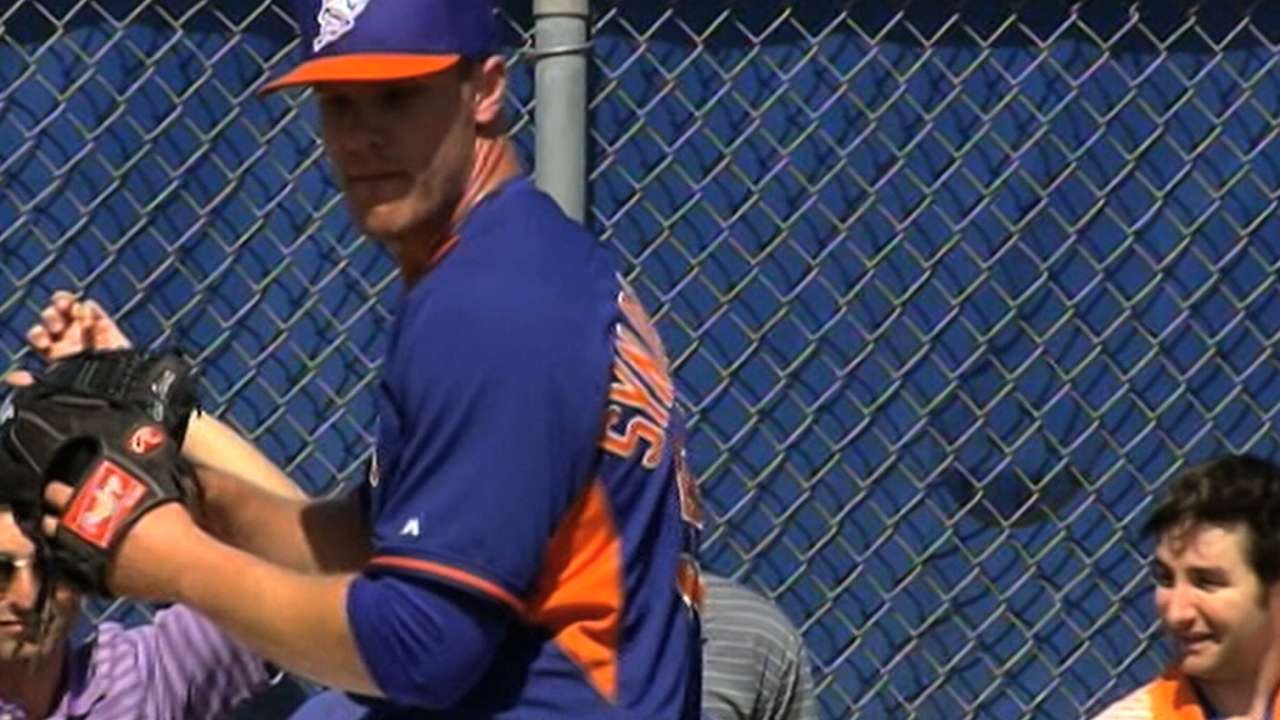 C Kevin Plawecki: All the 23-year-old has done is hit since the Mets took him in the supplemental round of the 2012 First-Year Player Draft, clocking in at No. 63 on MLB.com's list. Now that Plawecki stands on the cusp of the big leagues, the only thing stopping him is starting catcher Travis d'Arnaud. If d'Arnaud thrives, the job is his for at least the next half-decade. If Plawecki does as well, he could become prime trade bait at Deadline time.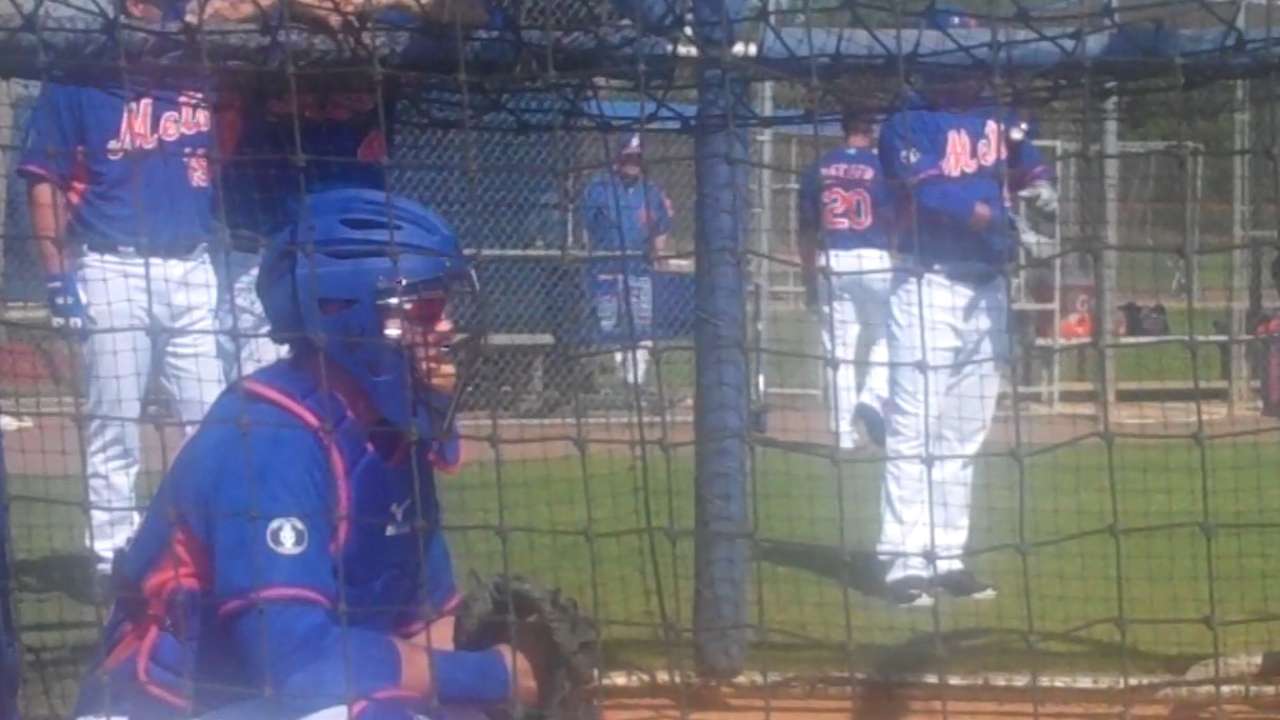 LHP Steven Matz: Given their lack of left-handed bullpen depth, the Mets may be tempted to break camp with Matz as a reliever. But the team has bigger things in mind for Matz, its top pick in the 2009 Draft who struggled through injuries before breaking out in 2013. Ranking 66th on the 2015 Prospect Watch, Matz should open the year in the Triple-A Las Vegas rotation; he's still behind Syndergaard on the depth chart right now, but could leapfrog him with a strong season.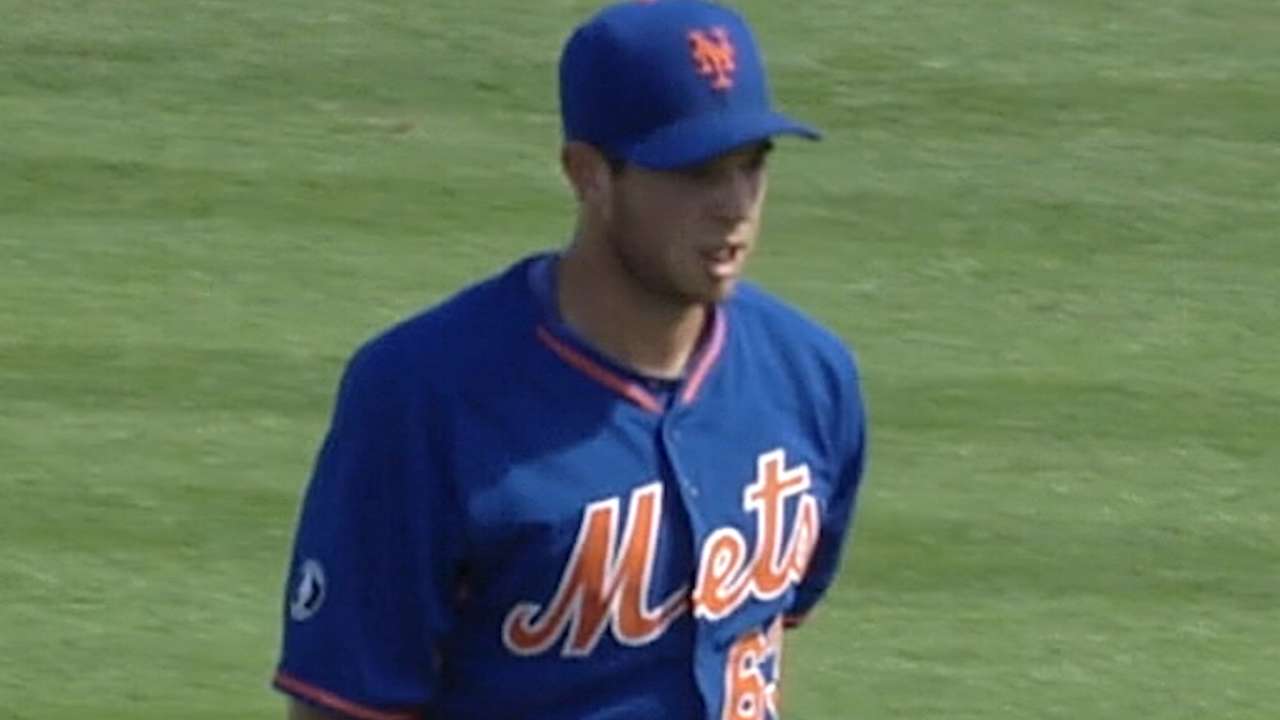 SS Matt Reynolds: If Wilmer Flores falters at shortstop, Reynolds may be the first man the Mets ask to replace him. Fresh off a season in which he hit .343 over two levels, reaching Triple-A by year's end, Reynolds does not boast much experience at the game's upper levels. But he's only a few good months at Vegas away from being ready to contribute.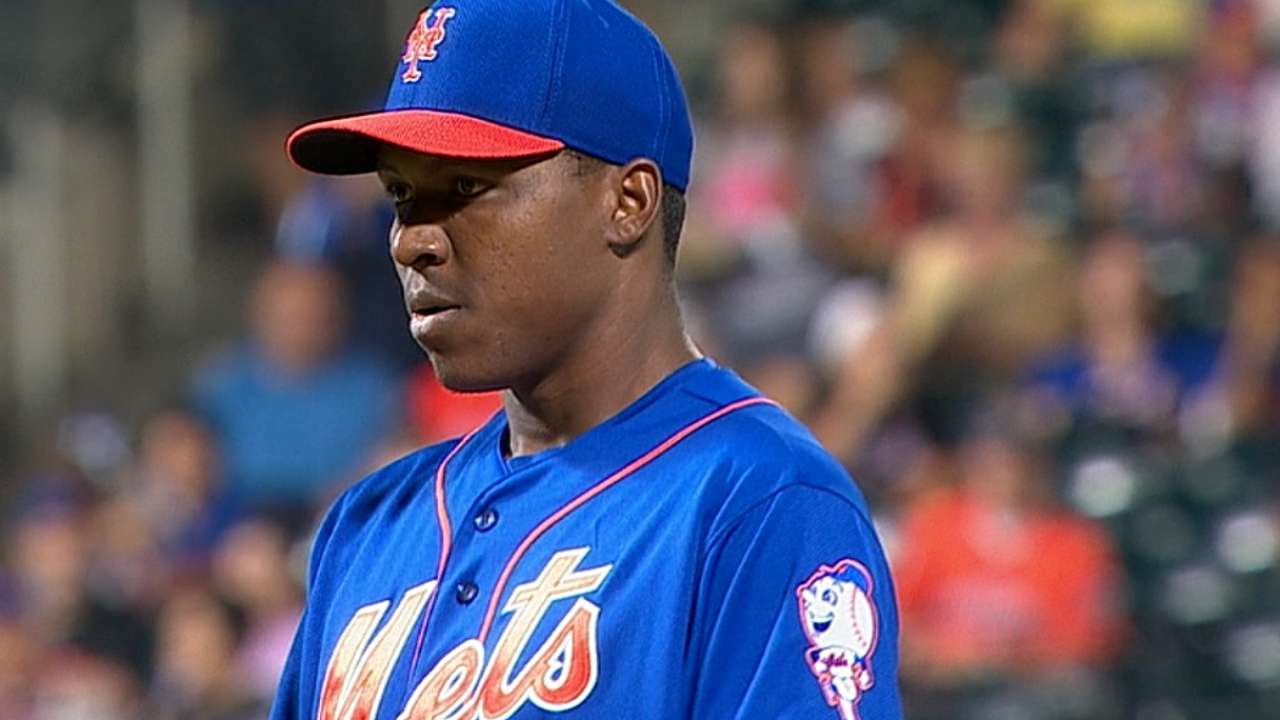 RHP Rafael Montero: Of all the players listed here, Montero is the only one with big league experience and the best bet to make New York's Opening Day roster. Though the Mets' rotation is currently full, the bullpen has a couple of spots up for grabs. Montero is a leading candidate to snag one of them, perhaps even for the long haul; many scouts still believe he is destined to become a full-time reliever, despite his success as a starting pitcher over the past few seasons.
Anthony DiComo is a reporter for MLB.com. Follow him on Twitter @AnthonyDicomo. This story was not subject to the approval of Major League Baseball or its clubs.