Urban Invitational returns to New Orleans Feb. 20-22
Tournament to feature HBCUs, highlight MLB's Urban Youth Academy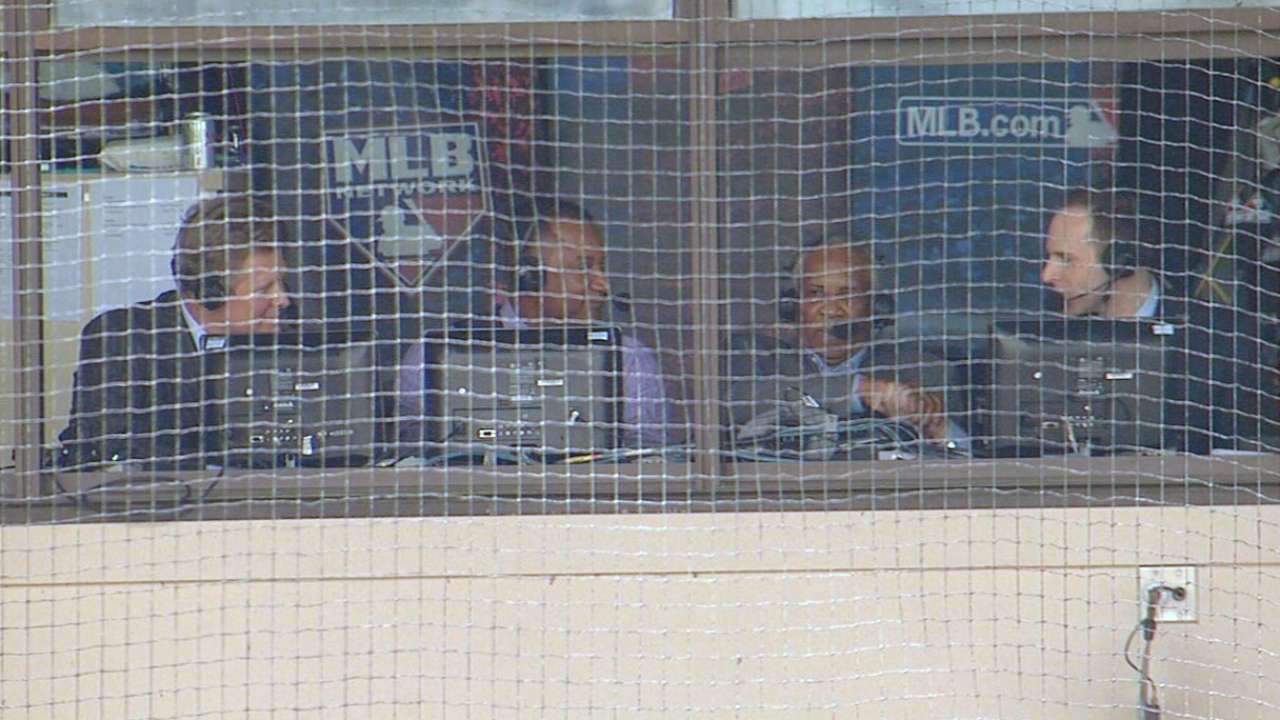 The Urban Invitational is going back to the Crescent City.
New Orleans hosted Major League Baseball's annual tournament to bring exposure to historically black colleges and universities (HBCUs) for the first time in 2014 and earned an encore. This year will be the eighth edition of the tourney, and it will take place from Feb. 20-22.
Two venues -- the University of New Orleans (UNO) and the Urban Youth Academy at Pontchartrain Park -- will serve as hosts for this year's event. Last year's tourney also staged games at the academy and Zephyr Field in addition to Southern University and Louisiana State University in Baton Rouge.
Southern University will participate in the tournament for the eighth straight season, and it's the only school that can make that claim. This year's tourney will also include Southern's historical rival -- Grambling State University -- for the fourth time. Alcorn State University will take part for the first time, and the University of New Orleans will be back for the second time and first as host.
The tournament, played in a round-robin format, will feature two games each on Friday, Saturday and Sunday. The two Saturday games -- Alcorn State vs. Grambling at 2 p.m. CT and UNO vs. Southern (time TBD) -- will both be played at UNO and telecast live on MLB Network and MLB.com.
Hall of Famer Frank Robinson, MLB's senior advisor and the honorary president of the American League, has been intimately involved in MLB's Urban Youth Initiative and will address youngsters at a free field clinic at the Urban Youth Academy on Saturday. Local children from the academy and nearby RBI leagues will receive instruction from the players and coaches involved in the tournament.
And true to the Urban Youth Academy mission, there will also be an educational component. The University of New Orleans will host a college fair on Saturday afternoon, featuring 10 local schools pitching their institution to students. High school and college students from New Orleans, Mississippi and Alabama are all invited to attend the fair free of charge, and they can gather information about college preparation, undergraduate programs and financial aid opportunities.
Sharon Robinson, daughter of famed sports and civil rights icon Jackie Robinson, will also be on hand at the Urban Invitational. Robinson, employed by MLB as an educational consultant, will speak to children about her father's legacy and about the many ways that academic discipline can change their lives.
Robinson will address students in fourth through ninth grade about the Breaking Barriers essay contest, which offers kids a chance to share their personal stories. Each student is tasked with writing how they use lessons gleaned from Jackie Robinson's life in their journey to growth and maturation.
"The Urban Invitational is an extraordinary event that not only highlights the quality of HBCU baseball, but also the character of these young men who participate," said Sharon Robinson as part of an official MLB press release. "As an alumna of an HBCU [Howard University], I am excited to join in the recognition of these wonderful academic institutions in all that they do to shape the leaders of tomorrow."
Saturday's games will also give a stage to inner-city kids who don't play baseball. The band from Landry-Walker High School will play the national anthem prior to the first game, and the band from St. Augustine High School will play it before the second game (tentatively scheduled for 6 p.m.).
MLB has four Urban Youth Academies, one each in Compton, Calif., Houston, New Orleans and Cincinnati. There is a new facility being built in Philadelphia and another one in development in south Florida, and eventually, MLB would like to see one in every big league city.
The academies in Compton and Houston have served as prior hosts of the Urban Invitational, which has experienced great growth over the years. Twenty players from the tourney have gone on to be selected in MLB's First-Year Player Draft, including four who played in last year's tournament. Emmanuel Marrero, an Alabama State alumnus, was taken highest of last year's draftees (seventh round by Philadelphia).
The New Orleans academy, which opened in 2012, is already serving more than 1,300 active members of the community. And it boasts one player -- Tyler Reid from nearby Edna Karr High School -- who could wind up being the academy's first player selected in the First-Year Player Draft.
Southern, traditionally one of the area's local college powers, will play Grambling State on Friday, UNO on Saturday and Alcorn State in Sunday's finale. Alcorn State and Grambling will play against each other on Saturday, and Grambling State will face off against UNO in Sunday's tournament finale.
Spencer Fordin is a reporter for MLB.com This story was not subject to the approval of Major League Baseball or its clubs.