Hudler recalls his marriage proposal out at sea
Royals broadcaster bought two rings -- just to be sure -- before popping the question in 1987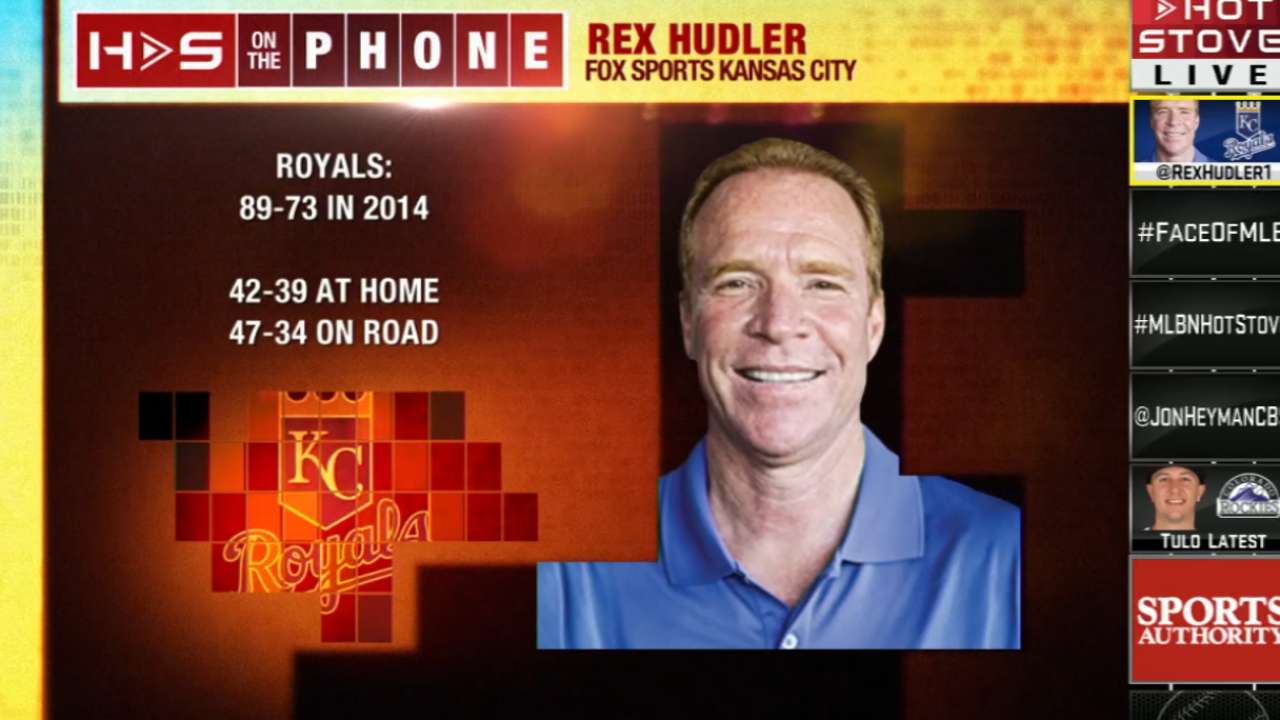 KANSAS CITY, Mo. -- Royals television broadcaster Rex Hudler wasn't going to take any chances when he decided to propose marriage back in 1987.
Hudler didn't buy just one ring for the occasion -- he bought two.
"I knew I had to do a pretty good selling job," Hudler said by phone. "I got one ring, which was pretty nice, a nice diamond. But then I also got a second one that was twice as expensive, twice as big."
It was the spring of 1987 and Hudler was in the Baltimore Orioles' organization training in south Florida when he decided to pop the question to his girlfriend, Jennifer.
"I remember asking Cal Ripken Jr. the best way to go about it," Hudler said. "He told me to go rent one of those tall ships in the Key Biscayne Bay and propose to her while you're out at sea. And then Cal said, 'And if she says no, throw her overboard.'"
Fortunately, the latter didn't have to happen.
"So we're out on this tall ship, the Spirit of Miami, and after about an hour of taking in the sunset, I get down on one knee," Hudler said. "I pull out the smaller ring and say, 'Jennifer, you're the perfect girl for me and I want to spend the rest of my life with you.'
"Then there's total silence for what seemed like an hour, but it was probably just a minute or so. Then I put the smaller ring in my pocket and pulled out the bigger ring and showed it to her and she just started laughing. Then she said, 'OK,' and we celebrated the rest of the night."
Hudler said Jennifer's original hesitation had nothing to do with the ring.
"She just didn't know if she wanted to be with someone in the baseball lifestyle," Hudler said. "So we waited a year to get married, in the fall of 1988."
But the Hudlers have been married ever since. They have four children.
Jeffrey Flanagan is a reporter for MLB.com. Follow him on Twitter at @jflanagankc. This story was not subject to the approval of Major League Baseball or its clubs.