Royals, Herrera avoid arbitration with two-year deal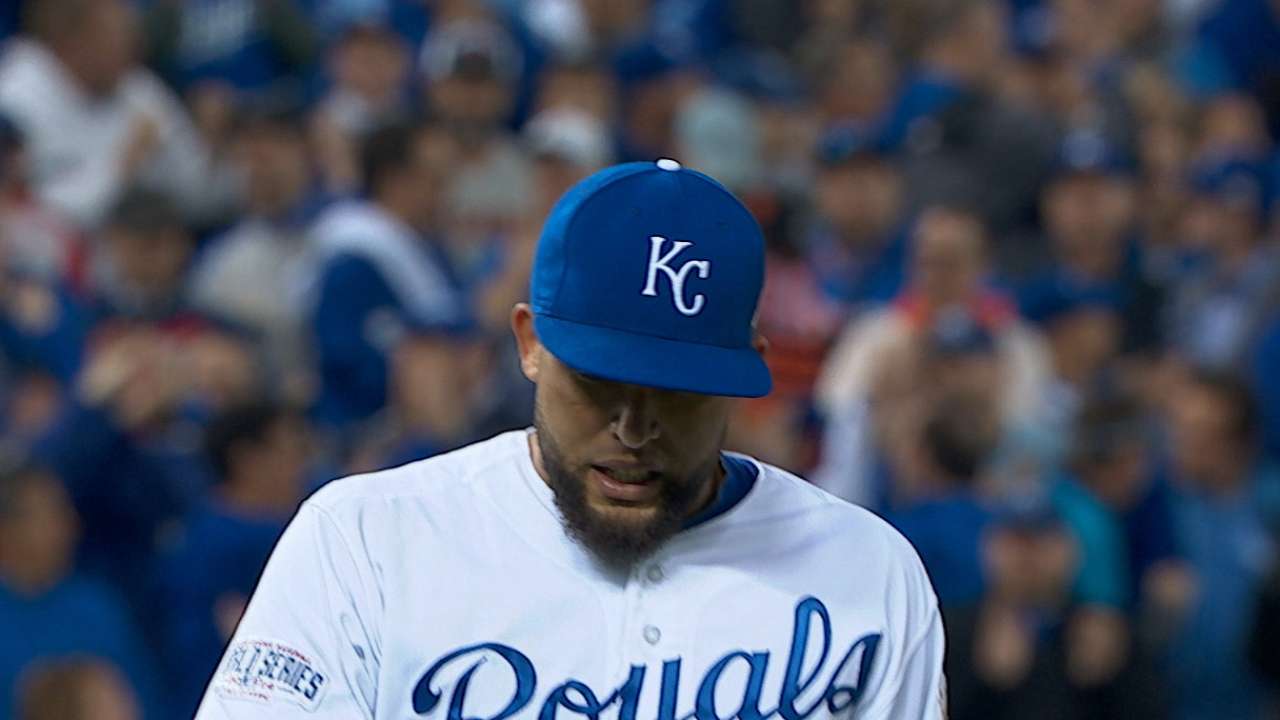 The Royals signed reliever Kelvin Herrera to a two-year deal, avoiding arbitration for the next two seasons, the club announced on Thursday.
According to a source, Herrera will make $1.6 million in 2015 and $2.55 million in 2016. The deal also includes increments of $50,000 in escalators. If Herrera finishes 35 games in 2015, he will have $50,000 added to his 2016 salary. If he finishes 40 games, another $50,000 will be added. The escalators continue until 55 games finished. Herrera could make an additional $250,000 in 2016 if he finishes 55 games in 2015.
Herrera, a Super Two player, is still under club control through the 2018 season, two years after this two-year deal would expire.
Last season, the right-hander appeared in 70 games in the back end of the Kansas City bullpen, posting a 1.41 ERA. He has averaged 8.8 strikeouts per nine innings over the last four years for the Royals.
The Royals have two remaining arbitration-eligible players, Greg Holland and Eric Hosmer.
Joey Nowak is a reporter for MLB.com. Follow him on Twitter at @joeynowak. Jeffrey Flanagan is a reporter for MLB.com. This story was not subject to the approval of Major League Baseball or its clubs.