MLB.com Columnist
Megan Zahneis
Harrison sets tone in message to Ohio youth
Pirates infielder is prime example of being ready to seize opportunity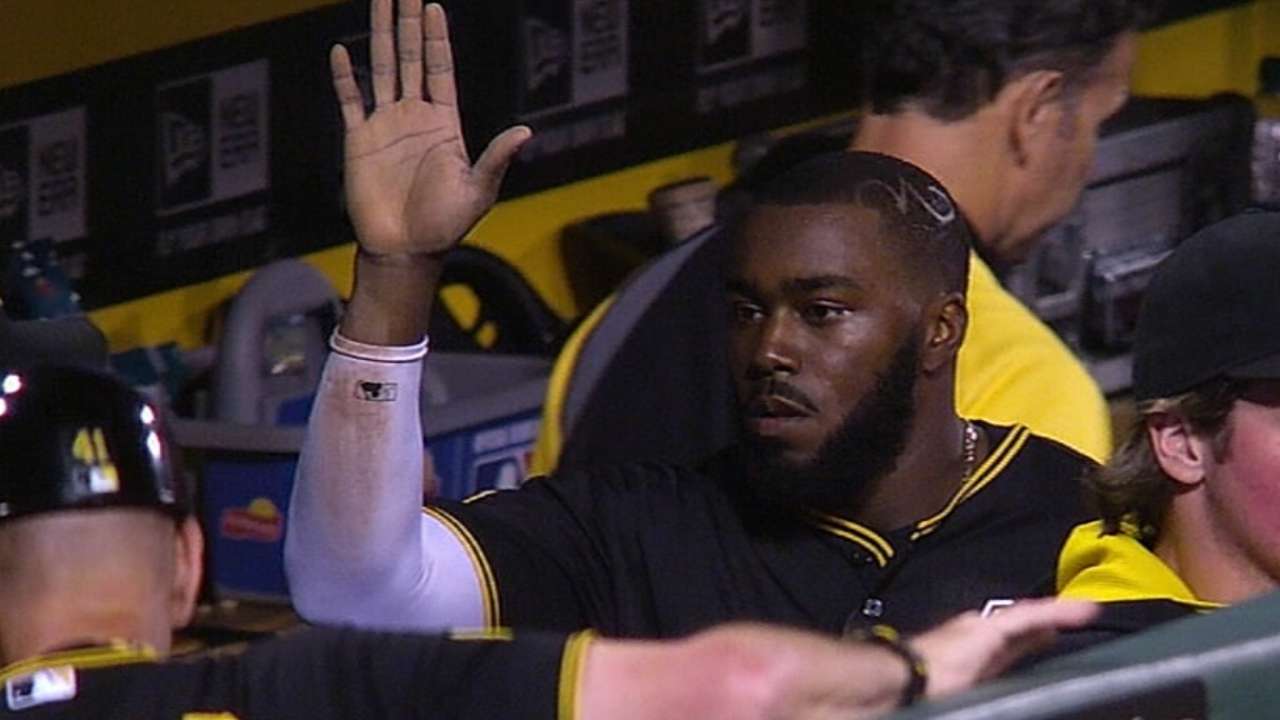 Josh Harrison never dreamed he'd be back here. At least not like this.
Yet, there he was, standing in the weight room at Lakota West High School in West Chester, Ohio, a suburb of Cincinnati.
Lakota West was a one-time opponent of Harrison, who played ball for nearby Princeton High.
It also happens to be the stomping grounds of this current high school senior.
Harrison regaled Lakota West's current baseball team after their after-school workout one January afternoon with tales of the big leagues and of his high school days.
And Harrison relished the opportunity just as much as his listeners.
"I look back and when I was in high school and these guys' age, I didn't really have the opportunity to have somebody from this area come back to speak to us," Harrison said. "My brother [Vince] coached us, he played for a while. ... I saw the impact [his influence] had my senior year, to have somebody that's been through it and played professional and played through college, and played through high school. So you want to go back because that's what it's about -- giving back. Somebody paved the way for you, why not help people behind you?"
Harrison preached the importance of seizing every opportunity in his 10-minute talk with the Lakota West club. He ought to know a little something about that.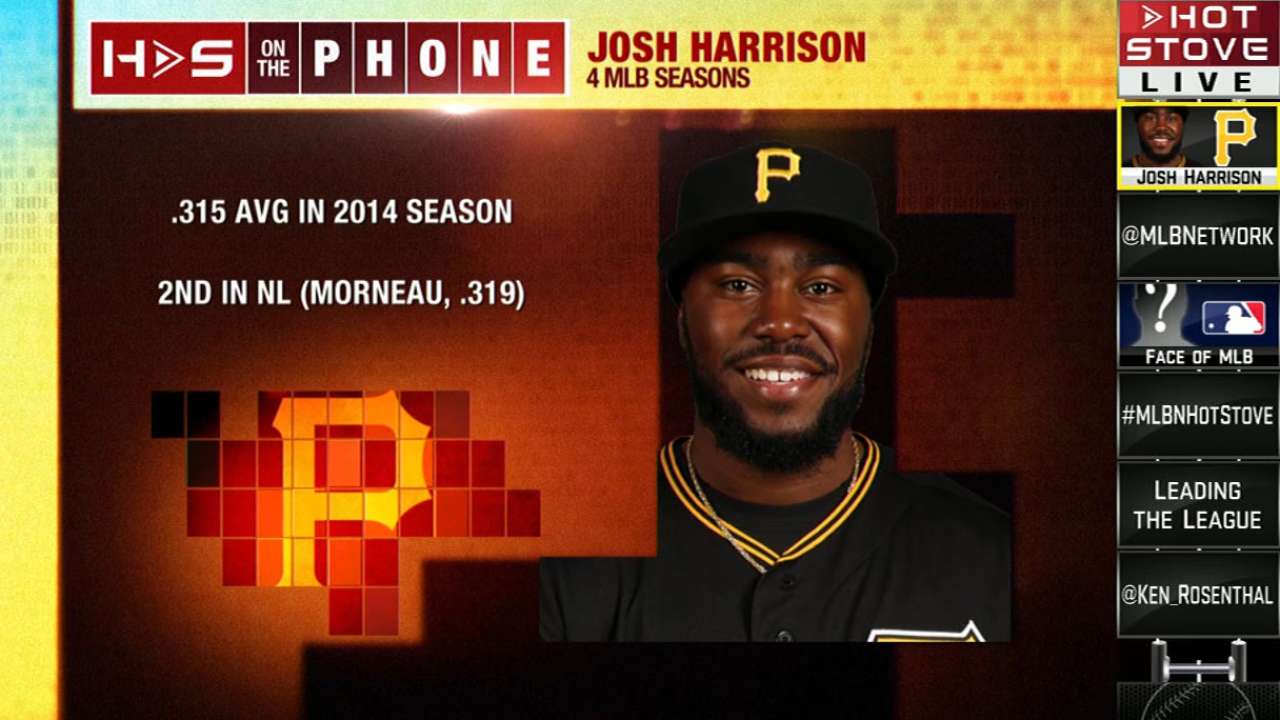 After all, Harrison will be reporting to Pirates Spring Training in Bradenton, Fla., with a starting job for the first time in his career, thanks to a breakout 2014 season in which he took over at third base for the struggling Pedro Alvarez and garnered All-Star honors.
"I have an uncle who's a big league coach for the Brewers, and ever since I made my debut in 2011, he was like, 'You belong here,'" Harrison said. "And over the next couple seasons, I was up and down and not playing a lot, and he just told me, 'Hey, be ready for your opportunity. Always keep working and be ready to play because you never know when your opportunity's going to be.'
"People get hurt or people don't perform, and you're next in line. And when you get that opportunity, you don't want to not perform and say, 'Oh man, I wasn't ready.' I just made sure I was ready, and that's one thing I let these guys [Lakota West team] know: that even if you're not a starter, you're going to get your chance and when you get that chance, you gotta be ready to take advantage of it."
The wait for that opportunity, Harrison acknowledged, can be excruciating.
"Someone is going to start and someone is not," he said. "But at the end of the day, it's the same goal and you gotta be ready and know this game is very short-lived. You gotta enjoy and not take it for granted, because [at] any given time, it can be taken away. You've got to enjoy it because it's not that long."
Good words for Harrison to live by.
Megan Zahneis is a reporter for MLB.com. This story was not subject to the approval of Major League Baseball or its clubs.