Davis enjoys being jack-of-all-trades for Reds
As special assistant to the GM, former star toggles between front office and field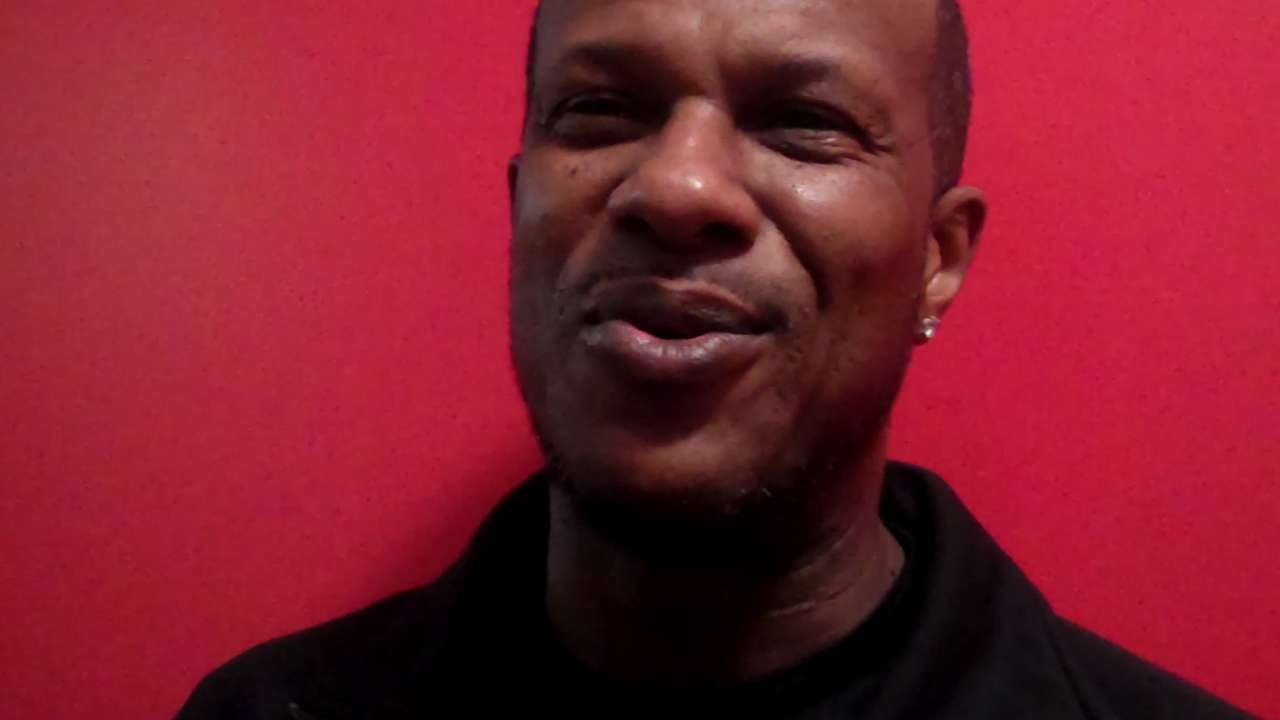 CINCINNATI -- Former Reds outfielding great Eric Davis has been a longtime special assistant to the general manager for the organization. At face value, Davis' title is one that covers a lot, but it explains little. Like in any organization, and depending on the person, it can mean almost anything.
For Davis, it means he's a scout, talent evaluator, roving Minor League instructor, Spring Training instructor, confidante to younger prospects and an adviser to GM Walt Jocketty.
"I call it like a pot of gumbo, because I put a whole lot of different stuff in there," Davis said.
Davis spent nine of his 17 Major League seasons with the Reds (1984-91, 1996) and is a member of the club's Hall of Fame. A two-time National League All-Star that hit 282 home runs with 349 steals and a .269 career average, he was also viewed as a colorful team leader and a vital cog for the 1990 World Series championship club.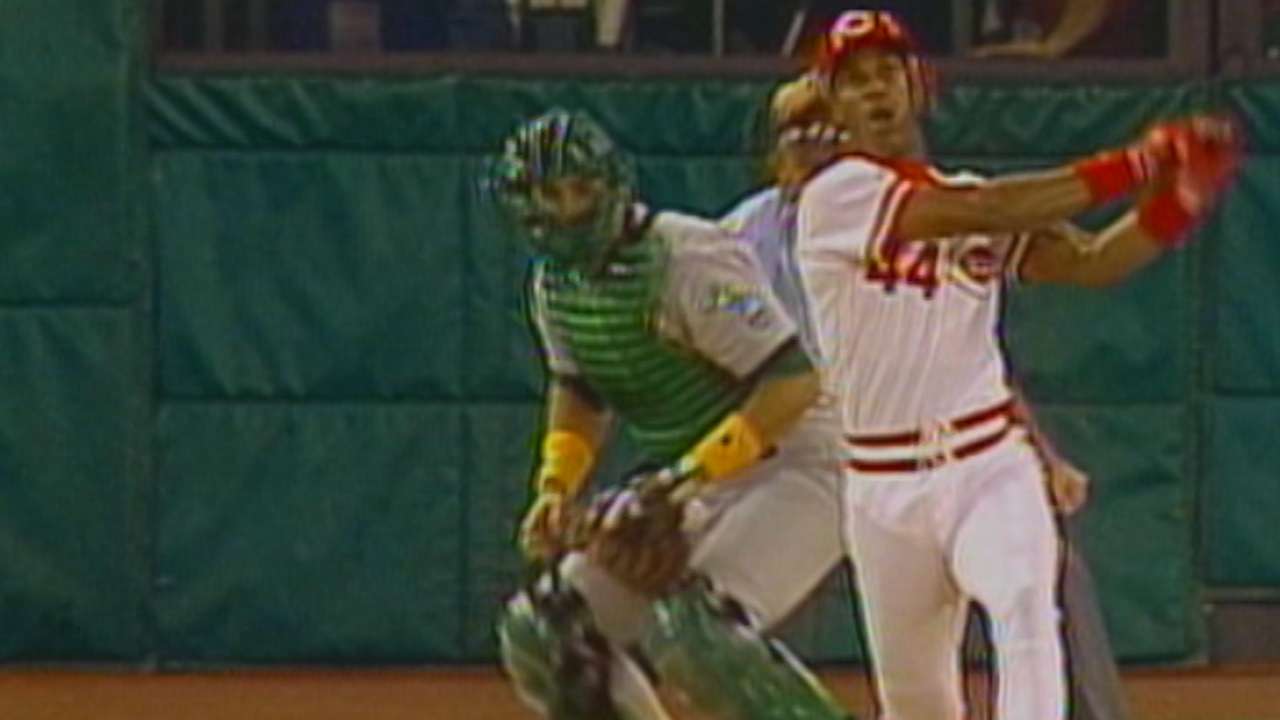 Jocketty added Davis to his baseball operations department before the 2009 season.
"To me, he's a conduit to the past and the success of the organization in the past," Jocketty said. "So is Billy Doran. They were here in the successful years. [Davis] was such a great player. His personality and way of teaching the young guys to do things the right way and playing the game the right way is important."
The Southern California-based Davis often travels among the Reds affiliates -- especially the lower rungs like Billings, the Arizona Rookie League team in Goodyear, Ariz., or Class A Dayton.
"I see everybody. I've seen some of these kids for six or seven years. I probably know them better than anybody," Davis said. "I get the chance to get the experiences of teaching and helping young kids develop. That's the most fun about being in this position, being able to have access and being able to have them understand the things I'm trying to give them."
A couple of years ago when the Reds asked then-Minor Leaguer Billy Hamilton to convert to center field from shortstop, it was Davis who worked with him in the offseason. Davis just happened to be a shortstop when his pro career started and made the same change in the Minors. He also became a three-time NL Gold Glove Award winner.
As a rookie in 2014, Hamilton was a Gold Glove Award runner-up for NL center fielders.
Last season, 2013 first-round Draft pick and Dayton outfielder Phillip Ervin struggled at the plate -- especially early. When he was trying to hit himself out of a slump with more home runs and hits per game, one of the voices Ervin heard belonged to Davis.
"Listening and talking to Eric Davis helped a lot. It just made me realize to not try to be somebody else. Just do what I can do," Ervin said. "Eric is a good mentor. He helped me a lot, and I've learned a lot from him being around and hearing him talk. He keeps me more relaxed and comfortable."
There are many great players who are unable to articulate what they know, especially to a much younger generation. Davis, who is 52, works with kids that are often 18-22 years old and have never experienced failure before.
There doesn't seem to be a generation gap in the communication, however.
"The first thing is you have to dissect decades and say it in 2015 terms," Davis said. "That's the toughest part. Not every person can articulate the things they have learned into today's society. It's like a parent born in the '50s that had a child in the '70s. You can't do the same type of things. You have to adapt to the situation. That's the fun part, being able to adapt and get them to understand some of the finer things I'm saying in their own language."
When needed, Davis gives his input about the players' development to Jocketty.
"I give Walt a lot of the information he can't see on a daily basis when I'm with these kids," Davis said. "Each kid is different in how I assess their abilities to either have an opportunity to help us in Cincinnati or have an opportunity to use a kid as trade bait to get some of the players we might need somewhere down the line."
Now 14 years removed as an active player, Davis finds his current role enjoyable and fulfilling. But he still has goals for achieving more.
"My ultimate position is to be a general manager and have an opportunity to run my own club," Davis said.
In the meantime, look for Davis to keep making his baseball version of gumbo -- doing whatever he can to help Reds players improve and move up quickly through the organization.
Mark Sheldon is a reporter for MLB.com. Read his blog, Mark My Word, and follow him on Twitter @m_sheldon. This story was not subject to the approval of Major League Baseball or its clubs.