Young Rays look to make impact in 2015
Beckham, Lee, Souza lead youth movement in St. Petersburg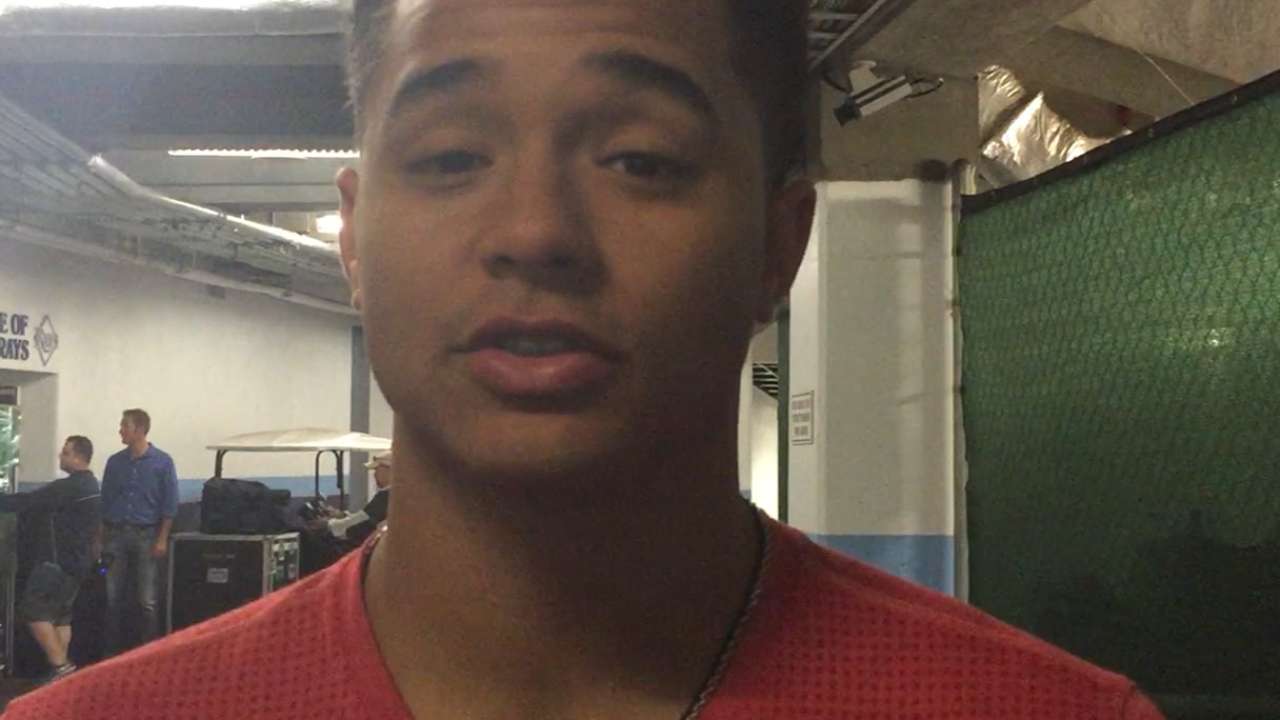 ST. PETERSBURG -- Youth will be served when the Rays open camp in Port Charlotte, Fla., this spring.
After a busy offseason that saw the Rays try to improve their Major League club while beefing up their farm system, the depth of the organization has never looked better in recent years.
In advance of the beginning of Spring Training, MLB.com will examine all aspects of the team in the days leading up to the start of camp.
Today we'll take a look at some of Tampa Bay's top prospects you'll be able to see in camp this spring:
SS/2B Tim Beckham: The top pick of the 2008 First-Year Player Draft would likely have been with the Rays last season if knee surgery had not interrupted his progression. Beckham now looks healed and ready to compete for a middle-infield position. Heading into Spring Training, this five-tool player should be viewed as a wild card for the 2015 season.
SS Hak-Ju Lee: The Rays' No. 5 prospect according to MLB.com's rankings, Lee was originally signed by the Cubs out of South Korea when he was 18. He became a key part of the package that Tampa Bay received in exchange for Matt Garza in 2011. A two-time Futures Game participant, Lee had lived up to expectations before torn ligaments in his left knee forced him to miss most of the 2013 season. He returned in 2014 looking to make up for lost time. Even after what amounted to a lost year, Lee is on the cusp of reaching the Major Leagues.
OF Steven Souza Jr.: The 25-year-old outfielder came to the Rays in the three-way trade with the Padres and Nationals. He earned International League Most Valuable Player honors in 2014 while playing for the Nats' Triple-A affiliate, Syracuse. How Souza will fit in remains to be seen, though he appears to be a strong candidate to hit in the middle of the lineup and play right field. Washington picked him in the third round of the 2007 Draft. After several injuries and a 50-game suspension for testing positive for performance-enhancing drugs in 2010, Souza put it all together and made his Major League debut last season. Souza has good size at 6-foot-4 and 225 pounds, and he is said to combine speed with raw power from the right side of the plate, giving him the tools to be a Major League regular.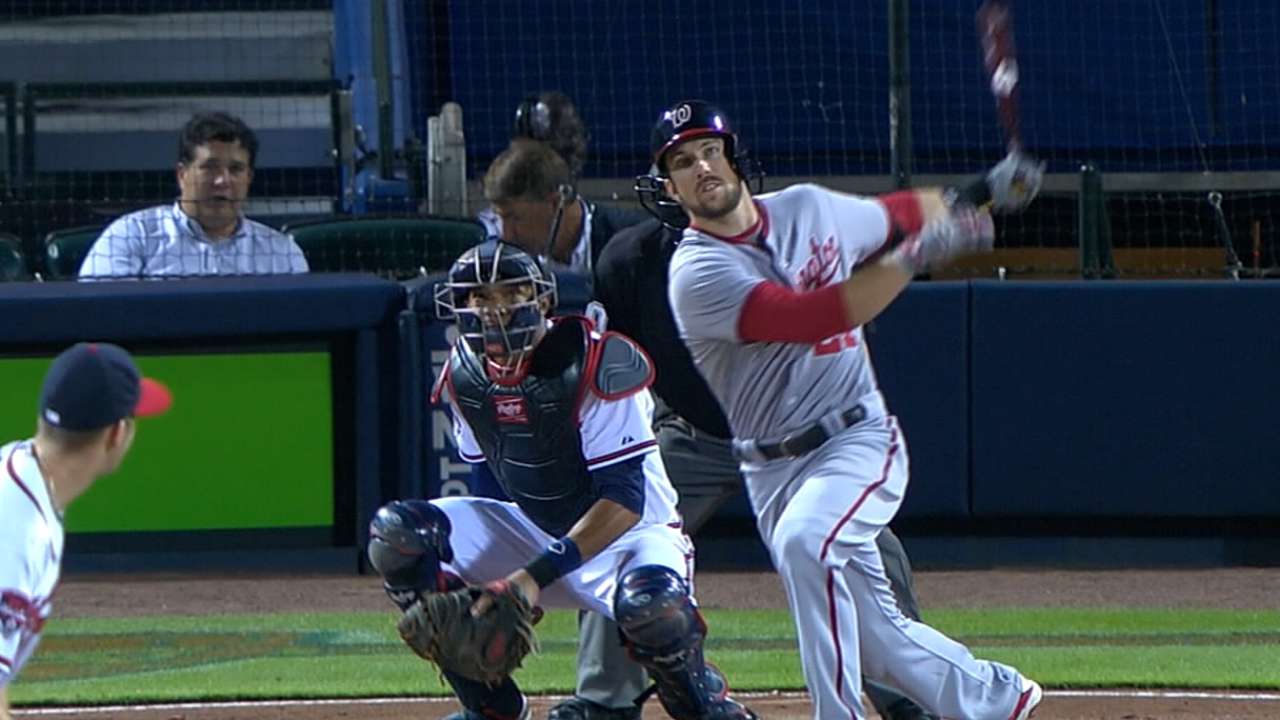 LHP Enny Romero: Ranked by MLB.com as the Rays' No. 8 prospect, Romero has as dominant a fastball as just about any young arm in the Minor Leagues. As overpowering as he can be, though, he doesn't miss as many bats as you would think. That's largely because it's Romero's secondary stuff that will determine his long-term role. He has become more aware of the need to mix in his curve and improve his changeup and his command to get big league hitters out. Romero has the chance to remain a starting pitcher, and he will get every chance to do just that, but knowing he has the power stuff to succeed as a reliever is a good fallback.
RHP Alex Colome: Ranked by MLB.com as the Rays' seventh-best prospect, he appeared in five games for Tampa Bay last season, including three starts, over three tours with the team. Colome allowed just one run in his three starts, going 2-0 with a 0.48 ERA. That run came in his first inning as a starter, and after that, he threw 17 2/3 shutout innings as a starter. As a reliever, he had a 10.80 ERA in two games. Given the fact he's out of options, Colome has a good chance to be the team's No. 5 starter until Matt Moore returns from left elbow surgery.
OF Mikie Mahtook: The right-handed-hitting outfielder is ranked by MLB.com as the No. 18 prospect in the Rays' organization. Mahtook is the type of player who has the chance to be good at everything. Though he's an average hitter and has average power, he started to produce more consistently with the bat in 2014. If Mahtook can reach the upper levels of those grades, he has the chance to be a valuable Major Leaguer.
RHP Burch Smith: The right-hander from Tyler, Texas, is the Rays' No. 19 prospect according to MLB.com rankings. Smith had been up with the Padres in 2013, and though the 10 games he pitched in had administered a rough indoctrination, he felt ready to attack the 2014 season. Unfortunately for Smith, an elbow injury interrupted his progression. He will now begin the 2015 season with Tampa Bay after coming to the team in the three-team deal that sent Wil Myers and Ryan Hanigan to San Diego. Smith should be considered a dark-horse candidate to claim the Rays' fifth spot in the rotation.
Bill Chastain is a reporter for MLB.com. This story was not subject to the approval of Major League Baseball or its clubs.