MLB.com Columnist
Phil Rogers
Worst-to-first turnaround? These 5 teams could do it
Red Sox, Cubs lead pack of squads capable of catapulting to playoffs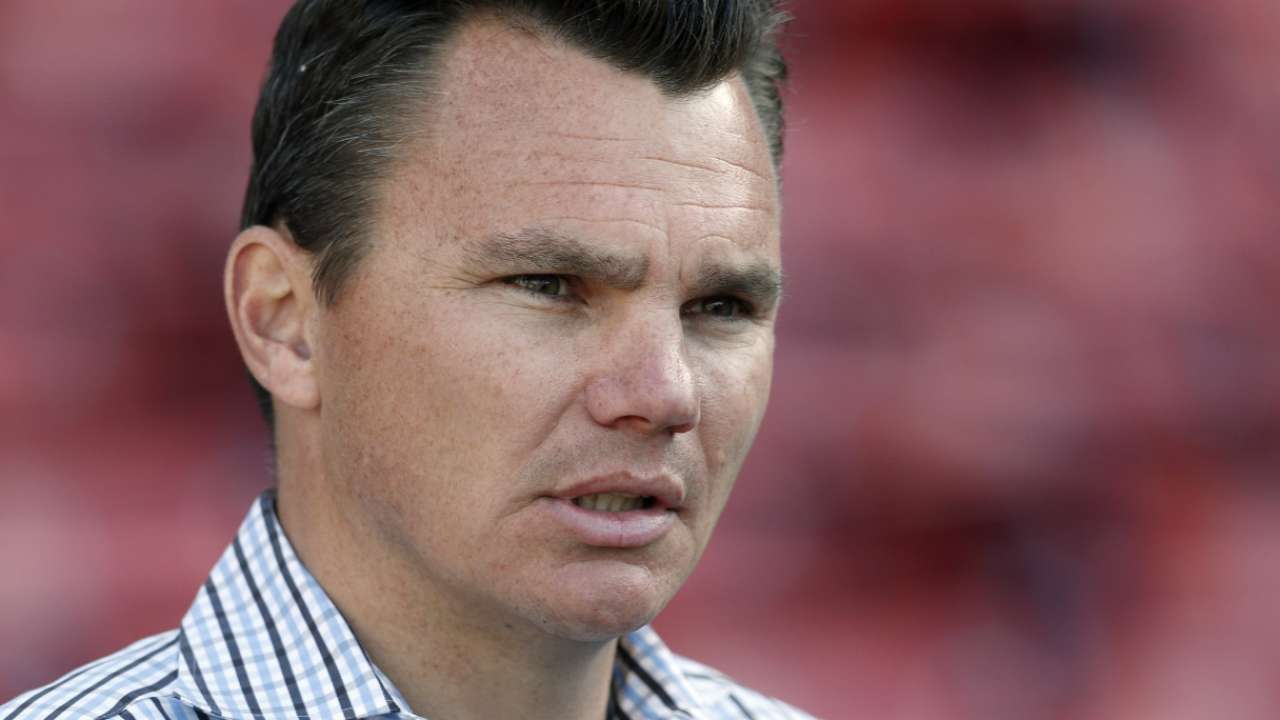 The past is prologue to the future, right?
For sure it is when it comes to baseball. There's an unpredictability to performance by players and teams, but there are things we know. One of those is that there are going to be some teams who go to the playoffs next October after finishing last season with a losing record.
It always happens. Well, almost always.
To be exact, teams coming off a losing season have claimed 61 of 266 postseason spots since divisional play began in 1969. That's about 23 percent of spots. There's been at least one in each of the last nine postseasons and nine total in the three years that Major League Baseball has used the 10-team format, including two Wild Cards in both leagues.
That means we should look for at least two, maybe three teams to make this leap in 2015. But which two or three teams?
Here are my leading candidates.
1. Red Sox
Hey, this is what these guys do.
Two years ago, riding an unbelievable season from Koji Uehara and a group of imported veterans, Boston improved 28 wins during the regular season and rolled to a World Series victory over St. Louis. That marked the franchise's fourth trip to the postseason after a losing season since 1988, the most resilience in this period.
So to write the Red Sox off would be foolish this time around, as the lineup appears supercharged by the arrival of Hanley Ramirez and Pablo Sandoval and first full seasons for Mookie Betts and Rusney Castillo.
John Farrell and pitching coach Juan Nieves must mold a starting rotation missing Jon Lester and John Lackey. But there are pieces in place to do that, with intriguing prospects Henry Owens, Eduardo Rodriguez and Brian Johnson behind Joe Kelly, Clay Buchholz and newcomers Rick Porcello and Wade Miley (and Justin Masterson, who is healthy and back for a second stint). Ben Cherington has the pieces to deal for Cole Hamels or a midseason rental like Johnny Cueto, who could be the second coming of Luis Tiant.
It helps the Red Sox's chances that they're in the wide-open American League East, chasing a Baltimore team that is counting on the health of Manny Machado, Matt Wieters and Chris Davis to offset the departures of Nelson Cruz and Nick Markakis.
2. Cubs
They've got a history of this out-of-nowhere thing, too, having reached the postseason in 2007, '03, 1998, '89 and '84 after having losing records the year before. The difference this time around is that Theo Epstein has created a foundation of talent built to last, with the question being whether new manager Joe Maddon and Lester can make them an instant threat in October.
While Epstein, Jed Hoyer and Jason McLeod have been ultra-aggressive in assembling a core of potential All-Star position players (Jorge Soler, Kris Bryant, Addison Russell, Javy Baez, Albert Almora, Kyle Schwarber and Gleyber Torres, most notably), it's pitching that could carry the 2015 Cubs into the postseason. The rotation built around Lester, Jake Arrieta, Jason Hammel and Kyle Hendricks (2.46 ERA in 80 1/3 innings as a rookie) is better than you probably think, and so is the bullpen built around Hector Rondon, Neil Ramirez and Pedro Strop.
In fact, the 2014 performance of those three relievers was so outstanding that some analysts see them as having the upside of the one that carried the Royals to the World Series. The Cubs have added former Cardinals closer Jason Motte to that mix and have another difference-making arm in the wings in Cuban Armando Rivera.
Anthony Rizzo could emerge as a National League MVP Award candidate, with Dexter Fowler getting on base in the leadoff spot and both Bryant and Soler protecting him. This is a huge season for Starlin Castro, with Russell pushing him. And no team has more resources to pursue a major midseason pitching addition than the Cubs. Hamels for a package of talent built around Schwarber? MLB Network Radio's Jody McDonald proposed that recently. The Cubs are certainly a fit if they decide to keep their feet on their accelerator.
3. Padres
No team worked the Hot Stove harder. But will A.J. Preller be rewarded with instant gratification in a division that includes the Dodgers and defending champion Giants?
Highly capable manager Bud Black could have six newcomers in his Opening Day lineup, including Matt Kemp and Justin Upton. But it remains to be seen whether Wil Myers will be a fit in center field and if Will Middlebrooks is ready to seize a chance to be an everyday player now that he's away from Fenway Park.
One thing Black doesn't have to worry about is his rotation. James Shields will be invaluable both as a workhorse and a big brother to potential NL Cy Young Award candidates Andrew Cashner and Tyson Ross. Ian Kennedy has quietly turned in 200 innings a year since the Yankees traded him in the three-team Curtis Granderson /Max Scherzer deal before 2010, and there's a ton of depth with Odrisamer Despaigne, Brandon Morrow, Robbie Erlin and X-factor Josh Johnson.
Climate advantages aside, visiting teams aren't going to enjoy going to Petco Park this season.
4. White Sox
Talk about a transformation.
Despite a strong 1-2 combination in Chris Sale and Jose Quintana, the White Sox allowed 4.7 runs per game last season, the third-highest total in the AL, and they got a woeful 4.26 ERA from their starting rotation. They're headed toward a season in which they could easily rank in the top third of the league in both runs allowed and starter ERA, with Rick Hahn adding Jeff Samardzija to a rotation that could also get a lift from lefty Carlos Rodon. Hahn also signed closer David Robertson and left-handed setup man Zach Duke.
Sale, Samardzija and Quintana compiled a 2.86 ERA in 594 innings last season, and the 22-year-old Rodon is more highly regarded at this point in his development than any of the others. He'll likely open the season with Triple-A Charlotte, but he won't be there long. John Danks and Hector Noesi are depth pieces who will also benefit from the improved bullpen.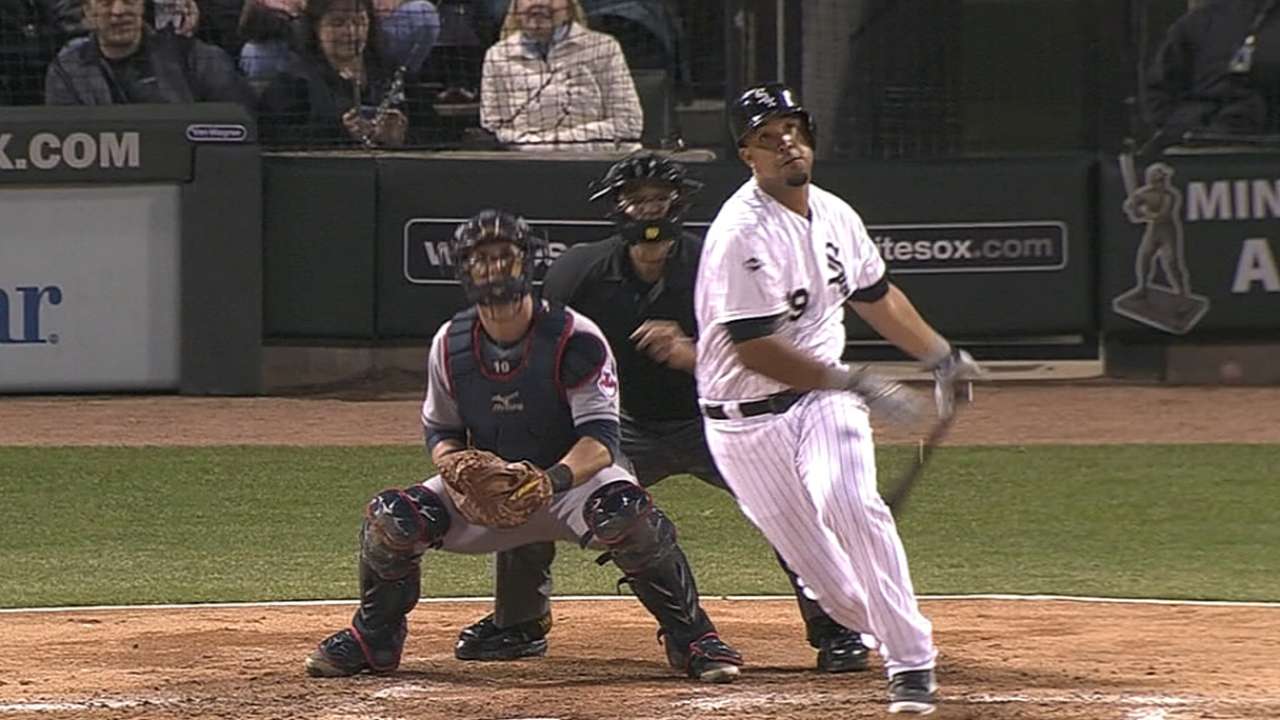 Jose Abreu will be in a better place with Melky Cabrera hitting in front of him and both Adam LaRoche and a healthy Avisail Garcia hitting behind him. There are questions elsewhere in the lineup, but acquisitions like Emilio Bonifacio and Geovany Soto could provide answers, as could prospects like Micah Johnson and maybe Tim Anderson.
5. Marlins
Like the Padres and White Sox, the Marlins made obvious roster upgrades. But their biggest move was signing Giancarlo Stanton to the equivalent of a lifetime contract, which set the direction for the other moves.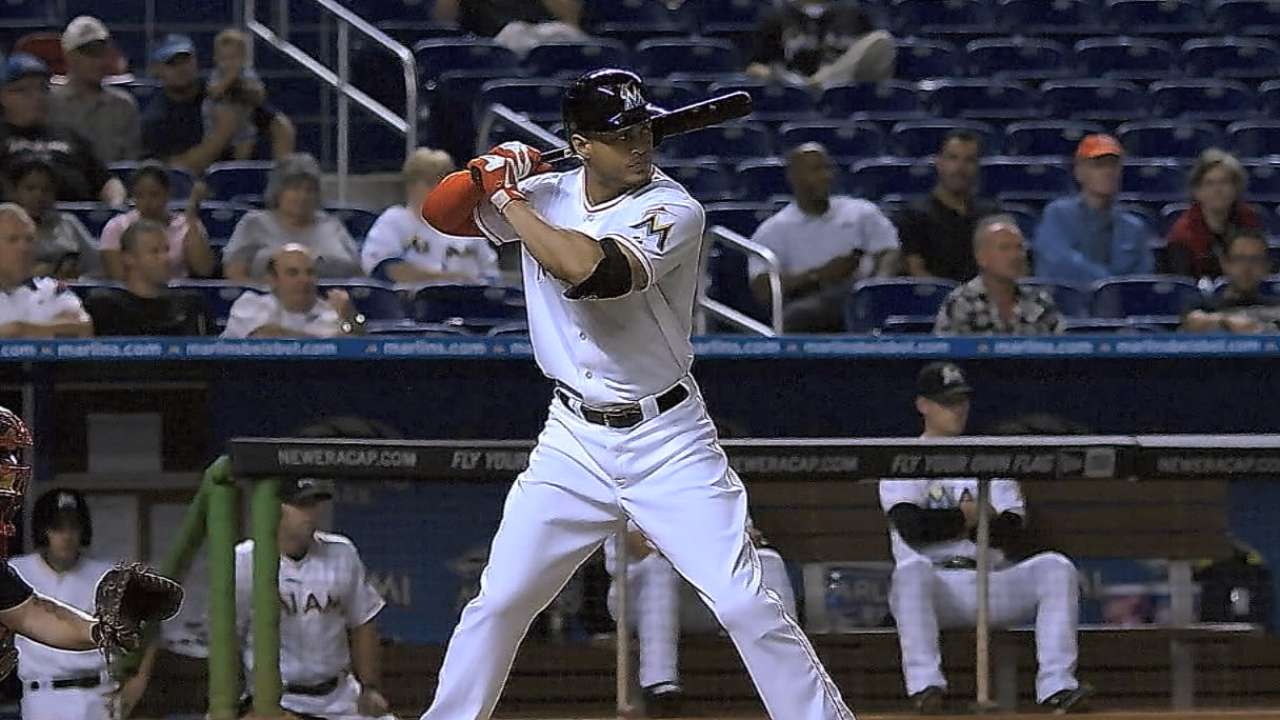 Stanton will be a default choice as the NL MVP Award winner after hitting .288 while leading the NL in home runs and slugging percentage last season. He's 25 and coming into his prime, which suggests he could be a true beast in all areas of the game. Stanton even stole 13 bases a year ago, getting caught just once while putting up a plus-17 gain in baserunning, as ranked by Bill James and Baseball Info Solutions. That's the same ranking as players like Sam Fuld and Alcides Escobar.
Stanton figures to benefit from having Dee Gordon hitting in front of him, as well as Michael Morse and Martin Prado behind him. But don't overlook the impact of holdover outfielders Marcell Ozuna and Christian Yelich.
Trades for Mat Latos and David Phelps should help the young rotation bide time until Jose Fernandez returns from Tommy John surgery. Henderson Alvarez, Jarred Cosart and Tom Koehler provided the depth to allow Dan Jennings to deal prospect Andrew Heaney to get Gordon from the Dodgers.
Honorable mentions: Reds and Mets
Your list might easily have them (or someone else) in place of a couple teams on this list. You'd certainly say they're going to be better in 2015 than they were in '14, if only for the anticipated health of impact players like Joey Votto and Matt Harvey. Bottom line: There's excitement everywhere as Spring Training arrives.
Phil Rogers is a columnist for MLB.com. This story was not subject to the approval of Major League Baseball or its clubs.