Royals' young arms knocking on big league door
Mound prospects rise to top of 2015 watch list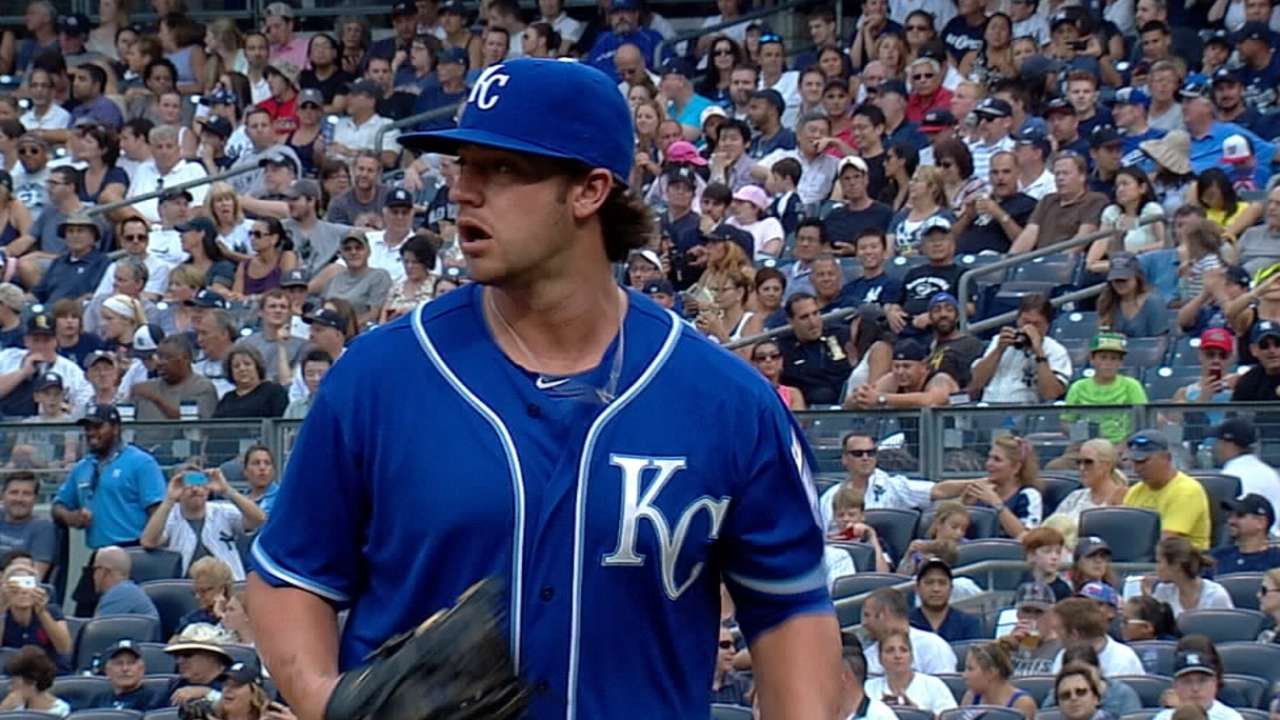 KANSAS CITY -- As MLB.com continues its Spring Training preview series, we'll take a look at five Royals prospects to watch in 2015. And with regard to the top Royals' prospects this year, it's really all about the arms. The Royals have two or three young hurlers who could be knocking on the big league door fairly soon.
That's not the case for any position players, unless you want to argue that infielder Christian Colon is still a prospect. Colon was on the postseason roster last year and has a spot on the roster as a backup infielder virtually assured.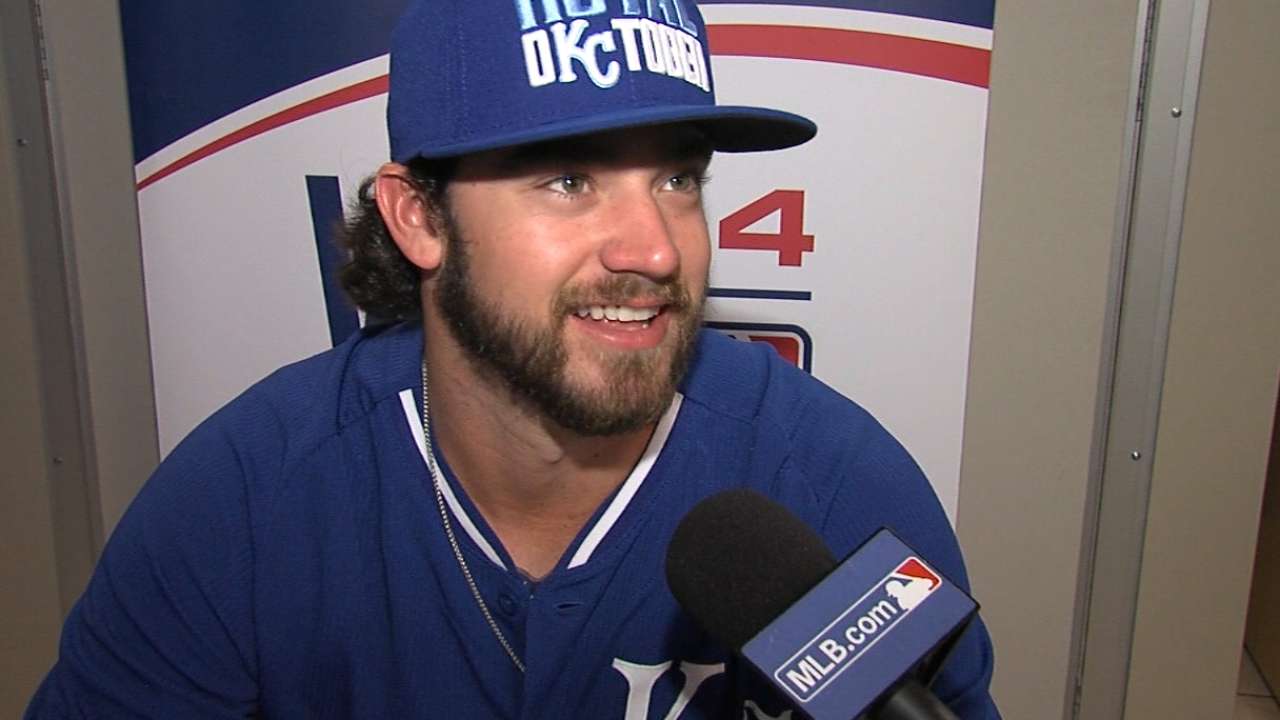 LHP Brandon Finnegan: Finnegan, who is No. 75 on MLB.com's list of Top 100 Prospects, will be, perhaps, the most interesting individual story in spring. After his magnificent debut as a rookie in September (1.29 ERA), Finnegan held his own in the postseason as well. The question is whether the Royals want 2015 to be a redshirt year for Finnegan by sending him to Double-A to be groomed as a future starter, or do they plop him on the 25-man roster as their dominant lefty out of the bullpen? Stay tuned.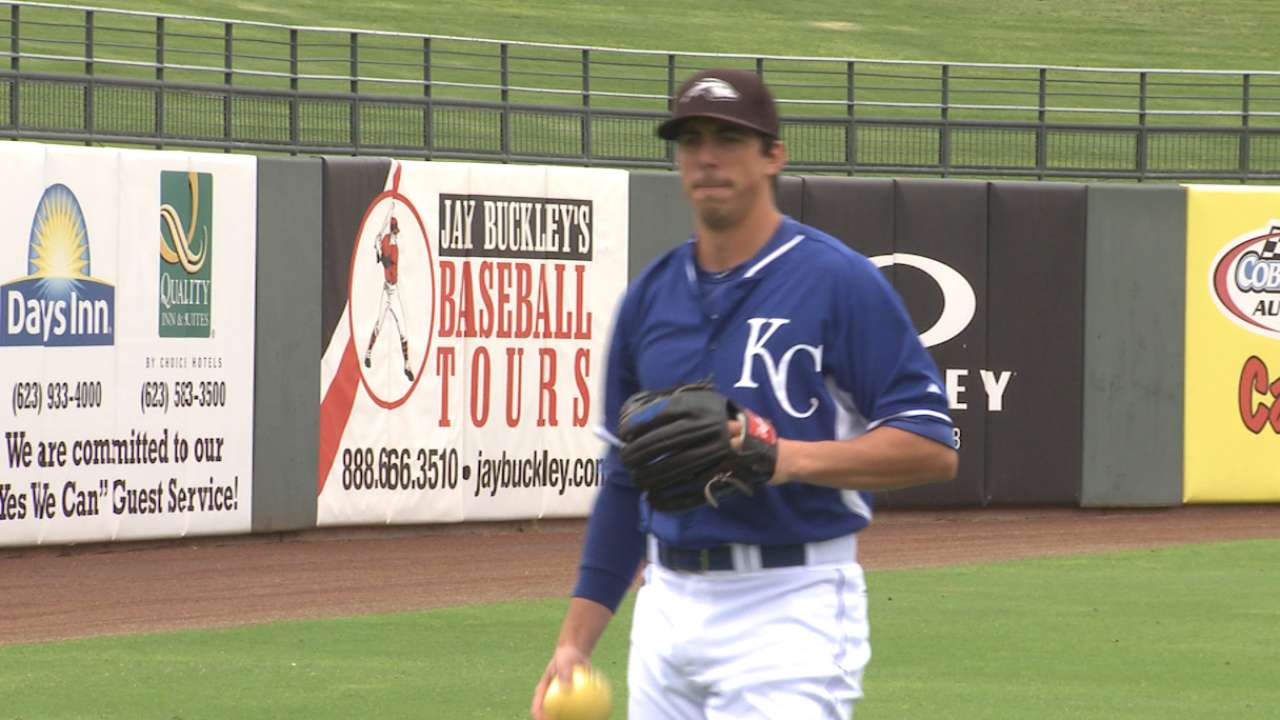 RHP Kyle Zimmer: The clock continues to tick on Zimmer, the team's top pick in the 2012 First-Year Player Draft and the No. 58 overall prospect on MLB.com's Top 100. Zimmer has terrific stuff -- a fastball that can reach 100 mph and a 12-to-6 curveball that can be devastating. Zimmer, though, has been dogged by injury since being drafted and had surgery last October to clean out debris in his rotator cuff. He is expected to be back at full strength by mid-April, and likely ticketed for Double-A then, though he could be a factor on the big league team in the second half of 2015.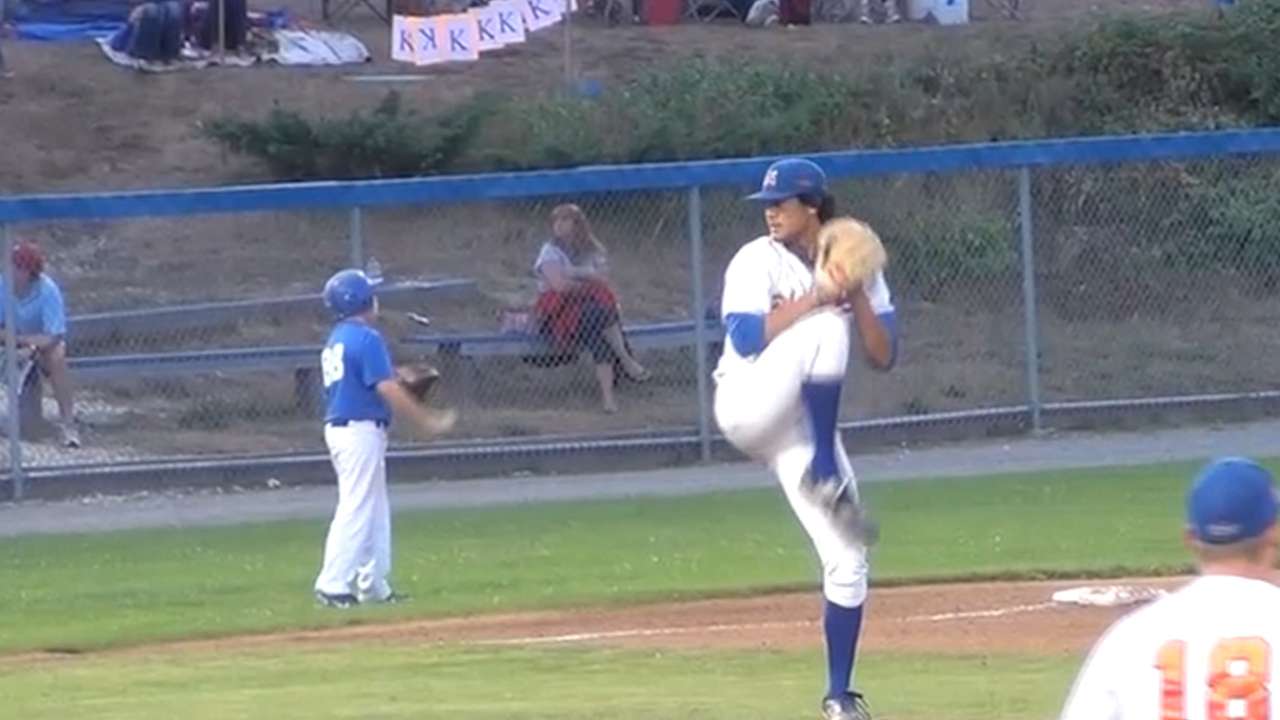 LHP Sean Manaea: Potentially a fast riser, Manaea, the 34th overall pick in the 2013 Draft, has dynamic stuff with a fastball in the mid-90s, a tight slider and an improving changeup. In his first pro season last year at Class A Wilmington, Manaea, the 56th overall prospect in MLB.com's Top 100, posted a tidy 3.11 ERA in 25 starts and struck out 146 hitters in 121 2/3 innings. He may start again at Class A, but Royals officials view Manaea as a possible double-jumper through the Minor League system.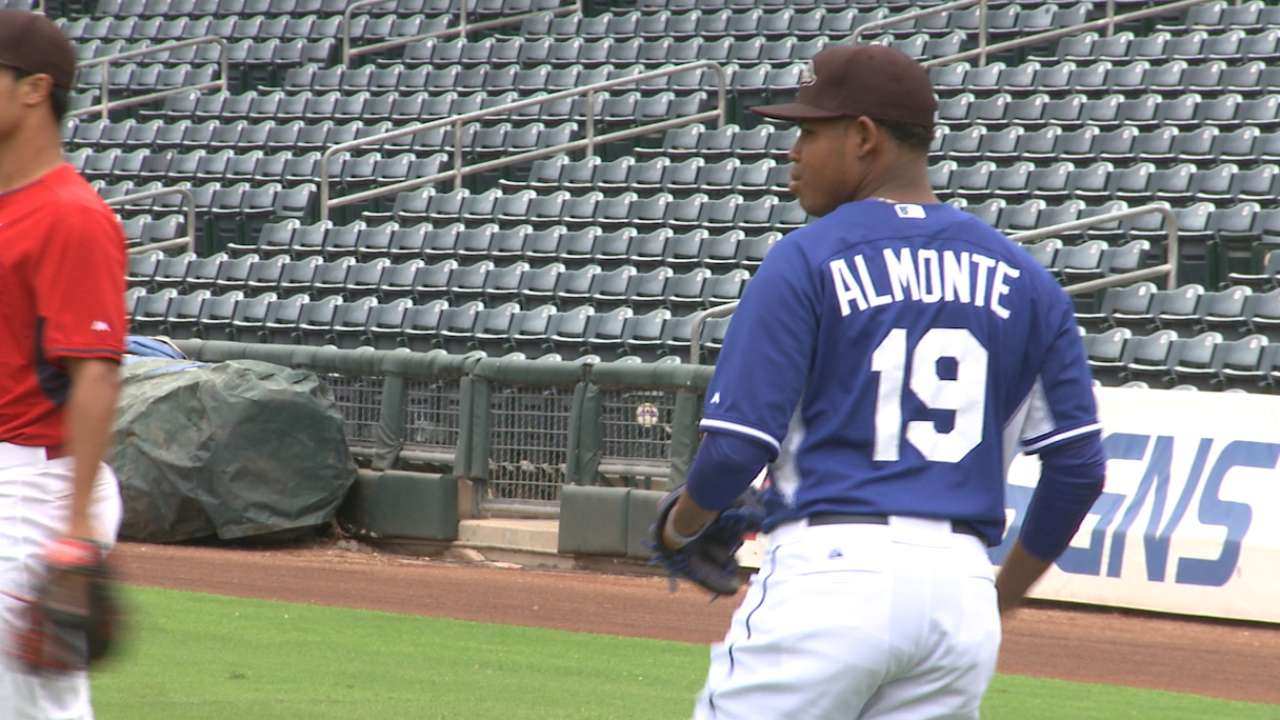 RHP Miguel Almonte: The 2014 season was a learning one for Almonte, the No. 84 prospect on MLB.com's top 100. Club officials instructed Almonte to learn to pitch backward -- starting hitters off with breaking stuff and then putting them away with his mid-90s heater. The learning process was painful at times (4.50 ERA at Class A), but the Royals still view him as a future starter in the bigs, and some Royals scouts insist that Almonte, 21, is more developed at his age than Yordano Ventura was. He is likely targeted for Class A again, but he could move through the system quickly.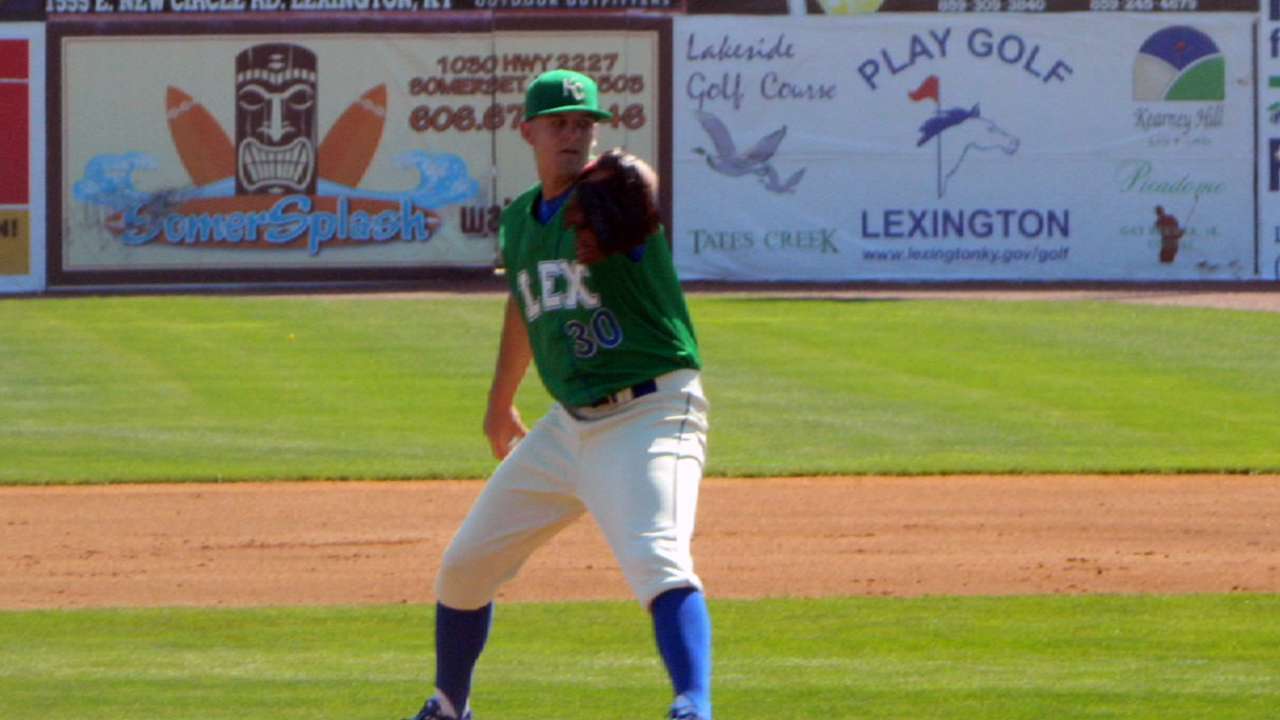 RHP Christian Binford: There hasn't been a recent Royals prospect who has flown more under the radar as he rose through the Minors than Binford, listed only as the team's eighth-best prospect by MLB.com. But Binford, who is 6-feet-6, simply is a strike-throwing machine: He had an unheard of 8.36 strikeouts-to-walk ratio at Class A in 2014 before shooting all the way up to Triple-A Omaha. He nearly got a callup when rosters expanded in September, and Royals officials will keep a close eye on his progress at Omaha this season.
Jeffrey Flanagan is a reporter for MLB.com. Follow him on Twitter at @jflanagankc. This story was not subject to the approval of Major League Baseball or its clubs.