MLB.com Columnist
Hal Bodley
Experimenting with pitch clocks worth a try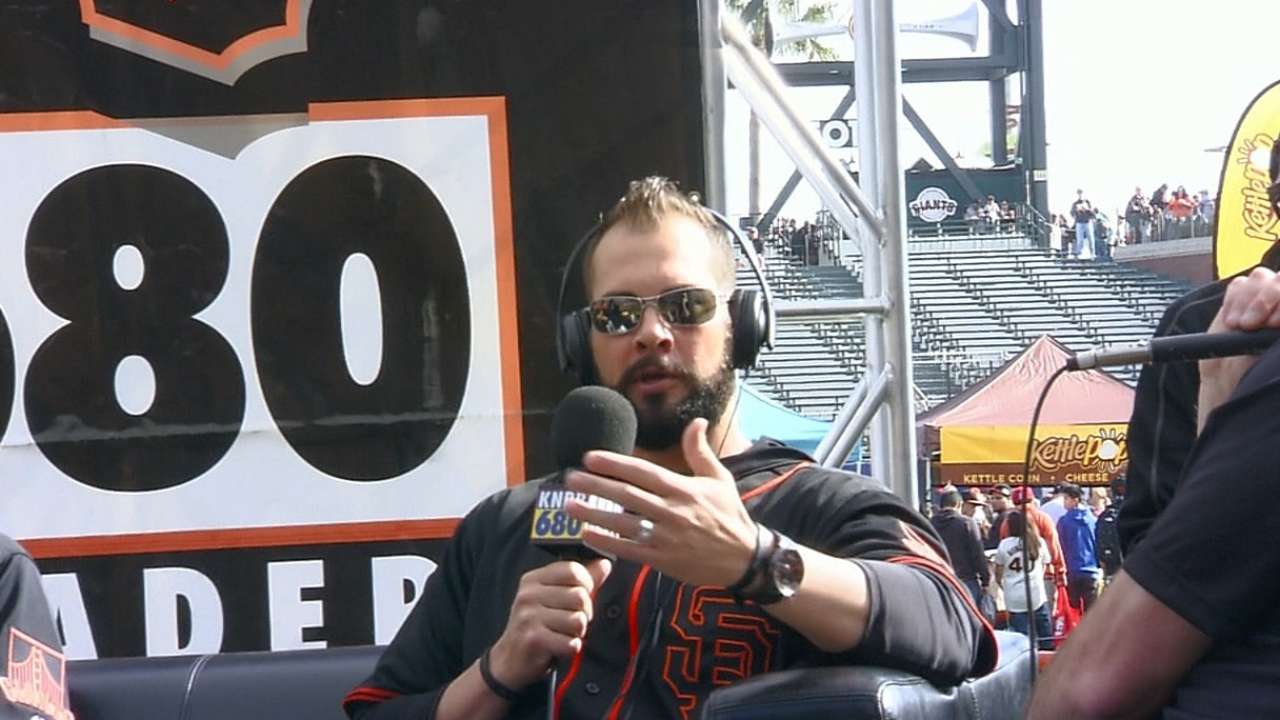 When discussions began in Major League Baseball's inner circle about experimenting with a 20-second pitch clock to improve the pace of games, Joe Torre turned a deaf ear.
"I didn't like the clock idea," says Torre, MLB's executive vice president of baseball operations.
That was until the Hall of Fame manager saw it used for the first time last year in the Arizona Fall League.
Torre quickly changed his mind.
"I was very impressed that it wasn't imposing yet it was a reminder of what we're trying to do," he says. "Pace of game was a lot crisper."
Rob Manfred, who succeeded Bud Selig as Commissioner last month, says improving the pace of games is a priority, coupled with making the game more attractive to young fans.
In 2014, the average length of a Major League game was a record 3 hours, 8 minutes. In comparison, the average was 2:40 in 1984.
Selig appointed a committee last September to improve pace of play. The Arizona Fall League experiment came first. Pitch clocks will now be used this season at the Triple-A and Double-A levels.
Close attention will be paid by the committee, chaired by Braves president John Schuerholz. The committee will evaluate the experiment as to whether clocks can be used in the big leagues to reduce the time between pitches.
Pitchers frequently walk around the mound, adjusting their caps or uniforms while at the same time hitters back out of the batter's box, adjusting gloves, swinging their bats, etc.
Rays third baseman Evan Longoria was joking about the delays last season when he told me, "It's all about Velcro; some hitters tighten the Velcro on their gloves almost after every pitch."
What Longoria says has a shade of truth. I can remember Raul Ibanez stepping out of the box between every pitch and pulling on each glove's Velcro strap before he would get back in.
Regardless, there is a rule (8.04) that states that with the bases empty, the pitcher must deliver the ball to the plate within 12 seconds after receiving it from the catcher. It's seldom paid attention to or enforced.
Enter the 20-second pitch clock. It was used in 17 Arizona Fall League games at one of the league's four ballparks.
With the clock, pitchers had 20 seconds to either deliver a pitch or throw to a base, and during each at-bat, batters were required to keep one foot in the box between pitches, except when they hit a foul ball or there was a wild pitch.
The penalties for a pitch-clock violation were an automatic ball or strike being called on the offending player.
Fact: According to Baseball Prospectus, there were 135 pitchers in 2014 who averaged 20 seconds or fewer between pitches; 398 averaged more than 20 seconds and 42 of them took more than 25 seconds.
Games in which a clock was used in the AFL were completed an average of 10 minutes faster than those in which one wasn't used.
As the experiment continues in the Minor Leagues, three clocks will be installed in each stadium -- two located between the dugouts, offset behind home plate, and one in the outfield beyond the center-field fence, or near the scoreboard. Each team will be responsible for a clock operator.
"Exact penalties for pitch-clock violations in the Minor Leagues have not been determined," Schuerholz told MLB.com on Thursday, adding, "What we're working on overall is not so much about how long it takes to play a game, but the crispness and such of playing of the game that makes it more enjoyable for everyone involved."
Prior to the 2008 season, when MLB was considering video replay limited to home run calls, I was vehemently opposed to it. The human element of umpiring is so special and important to baseball.
Selig, reiterating how much of a baseball purist he is, essentially said the same thing. Yet to his credit, he was convinced video replay would make the game better and he was correct again when it was expanded several years later.
Torre says he believes umpires would welcome even more replay, adding, "If they had their druthers they'd like to see more because they don't want to get calls wrong."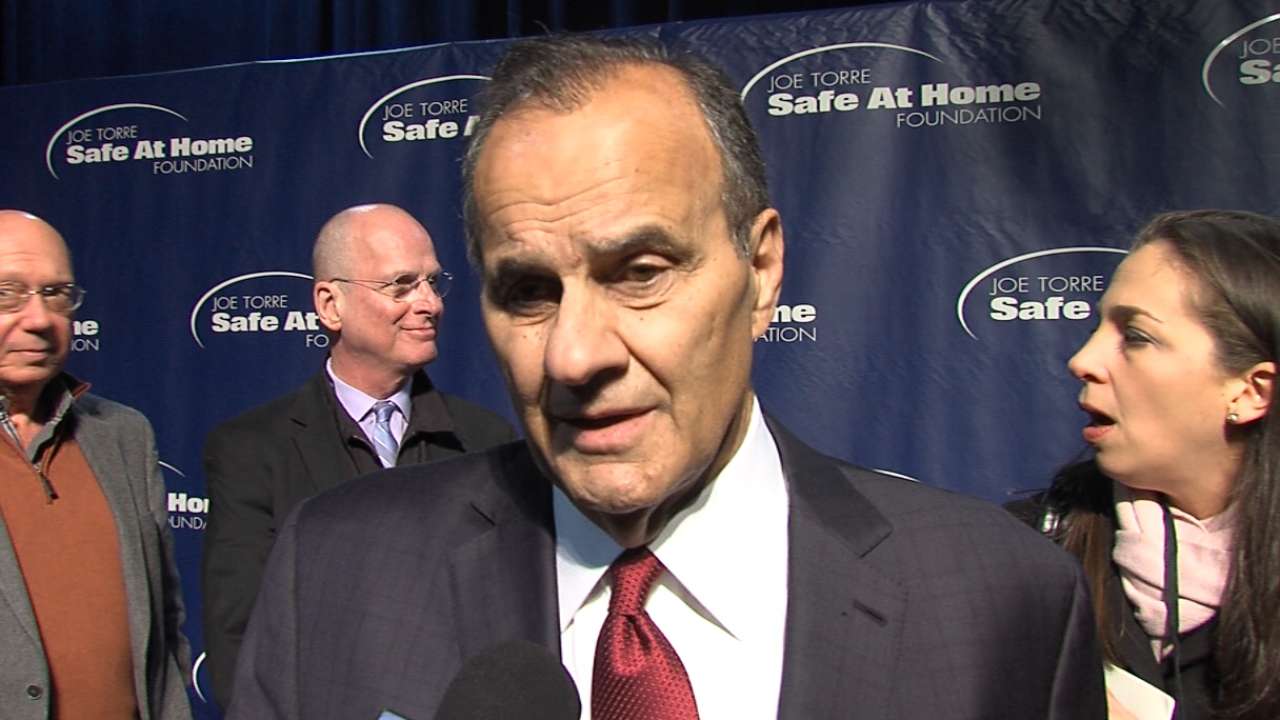 To me, the fact that baseball stands virtually alone as a sport that isn't governed by a clock sets it aside.
But anything to improve its pace is worth a try and experimenting with a pitch clock was and is a bold move.
Obviously, for a clock to be used in the Majors, much more study must go into it. Ultimately, it must be approved by the players and umpires unions.
Adds Torre: "I think the clock is something we can use as a reminder for the pitcher and the catcher to know how long it is before they have to throw the first pitch. Think of it as more informational as opposed to using it as a discipline tool.
"We want to make sure the game is enjoyed the best way we can help. I believe pace of game is a big part of it. However, we can't charge into it. We have to make sure if we have to creep along a step at a time, we have to do it.
"The most important thing for us is to get everyone involved in the game on board."
Hal Bodley is the senior correspondnt for MLB.com. Follow him @halbodley on Twitter. This story was not subject to the approval of Major League Baseball or its clubs.