Yankees counting on several new faces in 2015
Righty Carpenter reunites with McCann; Gregorius steps in at short
TAMPA, Fla. -- With the Yankees almost set to begin Spring Training, MLB.com is preparing for camp by previewing some of the most important storylines that the players, executives and fans will be tracking at George M. Steinbrenner Field in Tampa.
In this second installment, "The New Guys," we will take a quick look at some of the prominent fresh faces who are preparing to try on the pinstripes for the first time.
RHP David Carpenter: The hard-throwing reliever has bounced around in his pro career, as the Yanks mark his sixth organization. He put it all together during the past two seasons in Atlanta, compiling a 2.63 ERA in 121 relief appearances and averaging 10 strikeouts per nine innings. Carpenter's fastball averaged 95.6 mph last season, and his acquisition came with a stamp of approval from Brian McCann, who caught Carpenter as he sported a 1.78 ERA in 56 outings for the Braves in 2013.
SS Didi Gregorius: Being named the shortstop who succeeds Derek Jeter would be a tall order for anyone, but the Yankees don't need Gregorius to think about replacing the captain -- he just needs to be himself. They believe that Gregorius has the ability to blossom offensively, though he has struggled mightily against left-handed pitching to date (a .490 career OPS, versus his .743 mark against righties) and may fit into a platoon with Brendan Ryan. Gregorius' defense should place him on highlight reels all season long and keep the Yanks' pitchers happy.
RHP Nathan Eovaldi: The Yankees are excited about what Eovaldi could develop into. He has already proven to be a durable innings eater, firing 199 2/3 frames last year for the Marlins, and that should help them replace Hiroki Kuroda. Entering his age-25 season, Eovaldi isn't a finished product: He needs to cut down on his hits allowed (223 last year, leading the National League) and increase his strikeout rate (just 142 in 2014). Improving his changeup is one objective, and Eovaldi will work with pitching coach Larry Rothschild on that.
OF/1B Garrett Jones: The left-handed slugger has a swing that is perfectly modeled for Yankee Stadium's short right-field porch. The Yankees will determine in Spring Training how best to use the 33-year-old, who's hit 117 homers in seven seasons, including 15 last year for the Marlins. Jones could give Alex Rodriguez competition for at-bats as a designated hitter against right-handed pitching while also providing a backup option at first base and in right field.
RHP Chris Martin: Purchased from the Rockies for $75,000 this winter, Martin wins the award for the best back story of Yanks' camp. An injury knocked him out of baseball completely, and Martin was stocking shelves for Lowe's and loading trucks for UPS in Texas when a chance game of catch with a high school buddy sparked him to pursue a tryout at his own expense. The 28-year-old made his big league debut last year, posting a 6.89 ERA in 16 outings, and he will compete for a roster spot.
LHP Chasen Shreve: A 24-year-old, Shreve posted a 0.73 ERA in 15 appearances for the Braves last season. He had been a middle-level prospect who focused on his control, but Shreve decided to throw harder last season and saw his stock rise as a result. He struck out 12.2 batters per nine innings in the Minors last season while cutting down on his walks.
LHP Justin Wilson: Acquired from the Pirates in exchange for catcher Francisco Cervelli, Wilson had a 4.20 ERA in 70 appearances last year for Pittsburgh, and he owns a 2.99 career ERA over parts of three big league seasons. The 27-year-old has been on the Yankees' radar for a while, as general manager Brian Cashman said he offered Cervelli to the Bucs for Wilson two years ago as well. This time, the Bucs said yes, and the Yanks got a pitcher whom Cashman says reminds him of Boone Logan.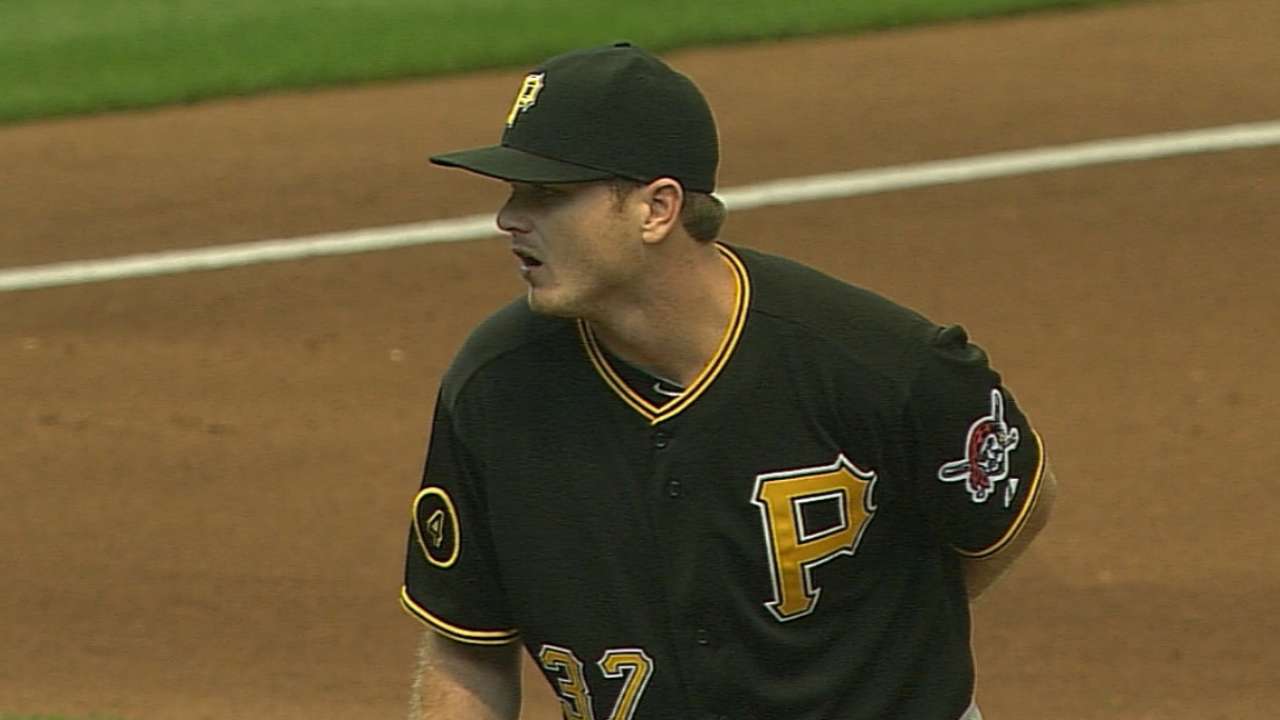 Bryan Hoch is a reporter for MLB.com. Follow him on Twitter @bryanhoch and read his MLBlog, Bombers Beat. This story was not subject to the approval of Major League Baseball or its clubs.