Mariners announce one-year deal with Weeks
Former second baseman to compete as utility player in both outfield and infield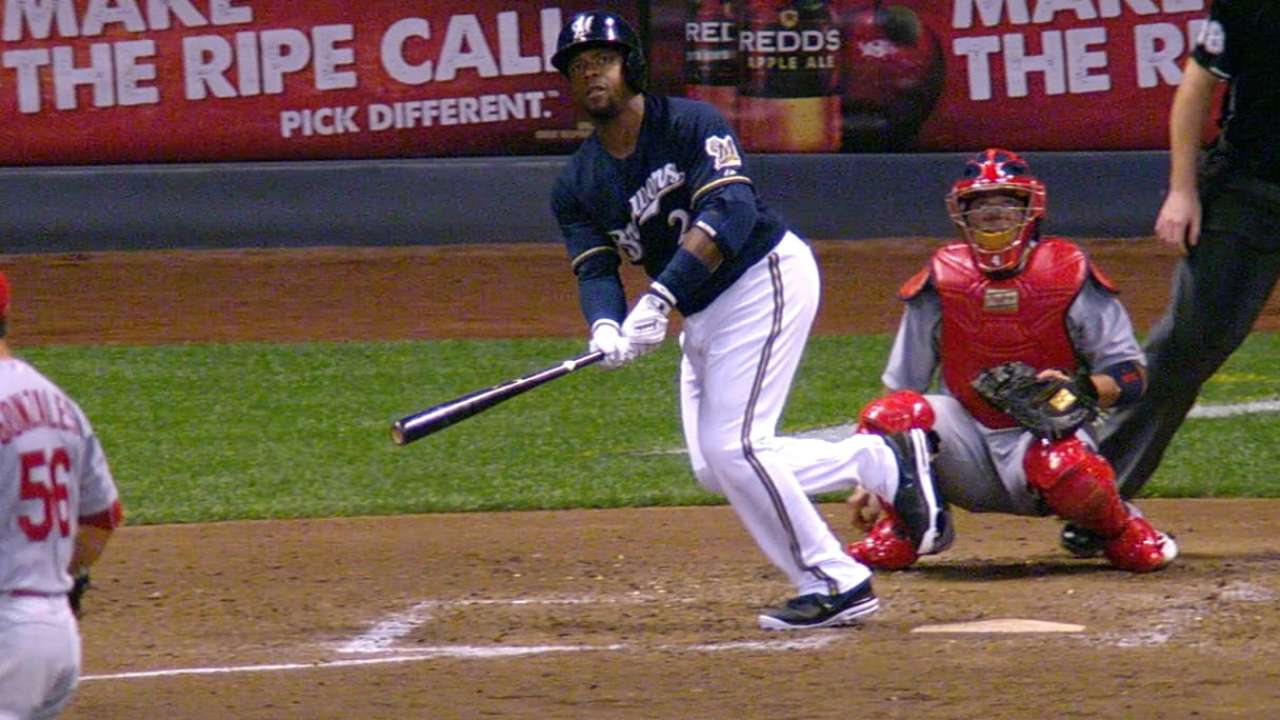 SEATTLE -- Rickie Weeks doesn't know exactly what position he's going to play for the Mariners in 2015, but the veteran second baseman is bound and determined to find a new role for himself after signing a one-year deal with Seattle on Friday.
Weeks played strictly second base in 11 seasons with the Brewers, but he will compete for playing time now as a utility player both in the outfield and infield on a Mariners team that has Robinson Cano at second. The 32-year-old free agent agreed to terms on Wednesday, but the contract wasn't finalized until he passed a physical.
Weeks last played outfield as a sophomore at Southern University in 2002, when he led the NCAA in hitting at .495. He says he's never played first base, though he worked at most other positions during his days in youth ball in Florida.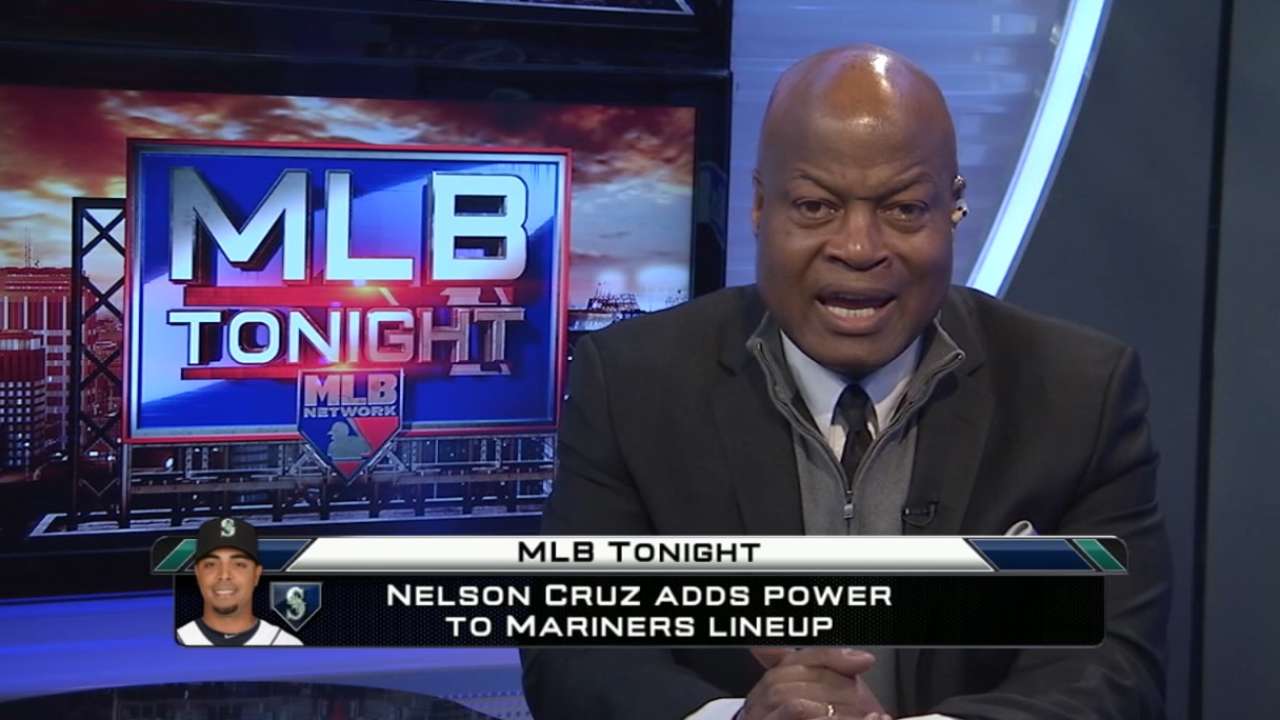 Now, he'll be showing up at Spring Training in Peoria, Ariz., in two weeks eager to start a new chapter at a new position on a new team for the first time in his pro career.
"I'm not going to say it's easy," Weeks said Friday, shortly after signing his new deal. "Anytime you change positions, it'll take work. I've never had a problem working. That isn't going to be the case. It's just getting the reps in Spring Training. I'll be playing a lot of positions, probably."
Mariners general manager Jack Zduriencik said Weeks will be given an opportunity to play primarily the corner infield and outfield spots. Zduriencik was the scouting director for the Brewers when they selected Weeks with the second overall pick in the 2003 First-Year Player Draft and says he was an excellent outfielder in college.
What happens now depends on how things play out this spring.
"He's going to get a chance to play," said Zduriencik. "I'm not going to sit here and say Rickie is an everyday player or a backup player. He's going to come in and compete. I think he envisions himself playing a lot, and that's a good mindset.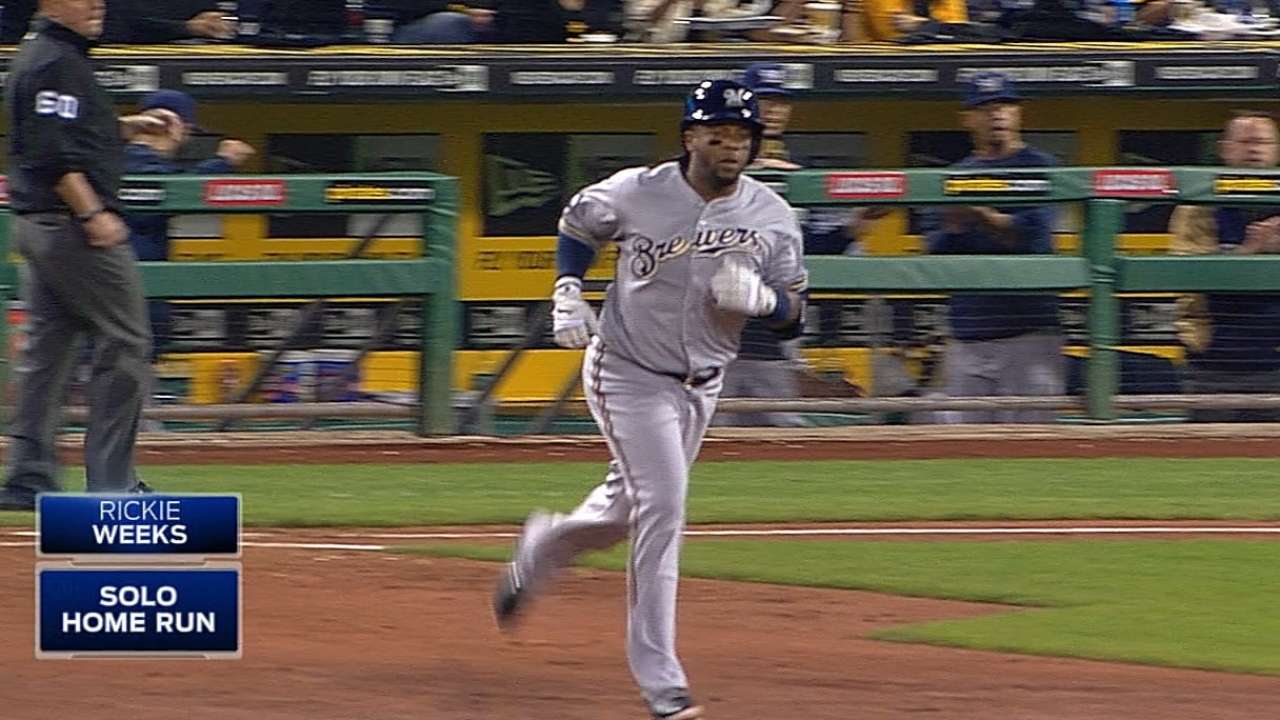 "What he helps with, he's one of the toughest players I've ever been around. He plays the game with reckless abandon. He'll go through a wall for you. He's a great teammate and determined young man. He's a winner and his determination to bounce back from limited playing time and fill a different role is important. And his ability to hit left-handed pitching is important to us."
Weeks balked at playing anywhere but second with the Brewers in the final season of a four-year, $38 million deal. When Milwaukee declined an $11.5 million option for 2015, he became a free agent and wound up signing for $2 million in base salary, with another potential $2 million in incentives.
Weeks posted a .274/.357/.452 slash line with 19 doubles, eight home runs and 29 RBIs in 252 at-bats with Milwaukee last year while splitting time at second base with Scooter Gennett. He hit 29 home runs with 83 RBIs in 2010, was a National League All-Star and Home Run Derby participant in 2011 and carries a career .249 average with a .771 OPS.
He said he opened up to playing other positions as his options narrowed in free agency and welcomed the chance to play for a Seattle club that went 87-75 last year and is now regarded as a contender in the American League West.
"Is this a career-changing move? I guess so, just from the standpoint I've never been in this position before," he said. "But from everything that's happened, it's a new beginning. I still think I can play at a very high level."
Zduriencik said the signing of Weeks has nothing to do with questions over utility man Willie Bloomquist's health as he returns from knee surgery. He said Bloomquist is expected to be ready by the start of the season and there is room for both on the club.
Left-handed reliever Edgar Olmos was designated for assignment to open a spot on Seattle's 40-man roster. Olmos was acquired by the Mariners off waivers from the Marlins in November.
Greg Johns is a reporter for MLB.com. Follow him on Twitter @GregJohnsMLB as well as his Mariners Musings blog. This story was not subject to the approval of Major League Baseball or its clubs.